As homeschoolers we want to fill every minute of our school day with valuable learning experiences. We strive to balance daily tasks with opportunities for adventure and fun. In our homeschool, the philosophy is to emphasize choices that will serve our children for a lifetime. Excellent writing skills, an understanding of finances, and proficient swimming topped the list over choices that could not transcend childhood into usefulness in their adult lives. When my oldest entered college and landed a prized internship that required her to use Java programming, I realized that I might have missed teaching one of those lifetime skills. She got through her project with the help of a friend, but it made me realize how important it would be to ensure that her siblings had an opportunity to learn computer programming.
I began to look for a computer science curriculum and as I researched, I became more than convinced that this was a necessary lifelong skill. I liked the way it teaches logical thinking, creativity, and problem-solving skills and I saw how programming is incorporated in so many careers, even those that are not typically tech-related. I learned quickly, though, that choosing how to introduce a computer programming curriculum into my homeschool wasn't as simple as picking a great history text. While I could easily communicate my knowledge of science or math, my college programming class was literally from another century.
Thinking Like a Programmer for Preschoolers
Teaching your homeschooler the foundations of programming can begin during preschool, and it can start screen-free with simple games and activities.
Coding toys for kids as young as three can introduce them to programmatic thinking. Coding toys are especially great tools because kids are learning to code by doing something with their hands. Hands-on learning is recognized to increase attention span, fine motor skills, and so much more!
Countless games can be found by searching online that teach beginning programming fundamentals. Tic-tac-toe is a ready-made coding opportunity and other well-known games like Mother-May-I and Go Fish can be modified to show patterns and get those coding juices flowing.
If-then statements can be worked into everyday homeschooling life. "If you clean up your toys, then you can get ice cream."
Recommended: Video Gameschooling for Homeschoolers
Programming Basics for Homeschooling Kindergarten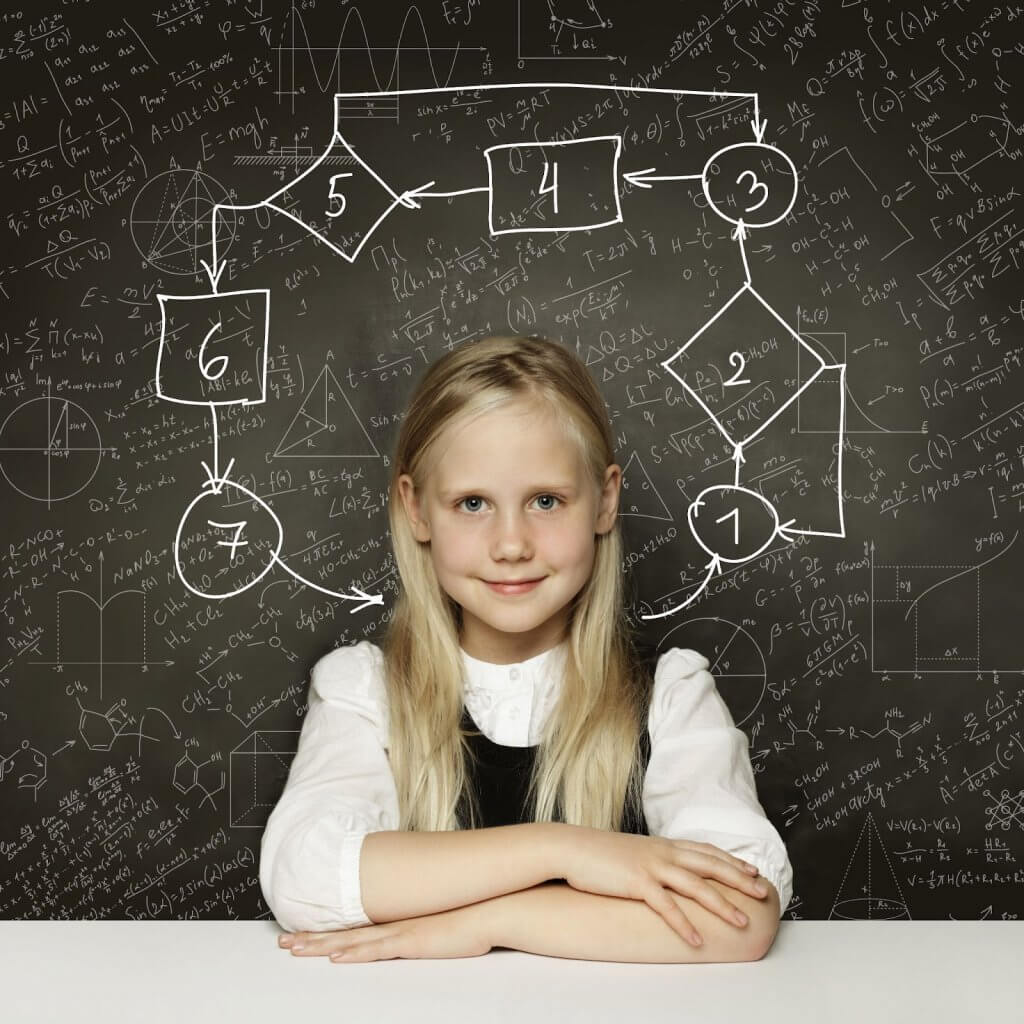 Computer programmers use step-by-step instructions called algorithms to tell the computer what to do. Young children can begin to understand these algorithmic cause and effect relationships that are integral to computer programming. Something as simple as making a sandwich is a great exercise. Have your student draw out all the instructions for making a sandwich. Then, make the sandwich following the instructions exactly in the order, or sequence, of individual tasks. If it turns out as intended, the instructions succeeded. If not, it's time to go back and reevaluate the code, just like a programmer! Other algorithmic exercises can be introduced as part of your daily homeschool routine. Write them out ahead of time with help or draw pictures to represent steps. Anything is fair game as long as there is a certain order or sequence of steps:
Getting dressed in the morning
Game instructions
Feeding a pet
Don't forget to follow the steps precisely to see if the algorithm works. If it didn't go as planned, it's time to introduce your homeschooler to debugging, a task that teaches perseverance, patience, and problem-solving.
Pattern recognition is at the heart of programming. Binary code itself is a pattern and coders need to use and compare patterns to tell computers what to do. Working with your homeschooler with patterns can set the stage for early math as well as programming success.
Use LEGOS to create and recreate patterns of colors and sizes. As your child gets accustomed to that exercise, assign each brick a letter, yellow cubes = A, and so on. Spelling names or even whole sentences with these coded LEGOS can teach the type of representative concepts used in programming.
Download coloring printables that focus on pattern recognition.
Jewelry making has endless opportunities for pattern exercises.
Create patterns with stickers, stamps, playdough, etc.
These fun activities for pre-K through age 6 can be integrated into your daily homeschool routine and lay the foundation of the principles for the next steps for teaching computer programming in your homeschool.
Homeschool Computer Programming Instruction Choices — Time to Outsource?
Sometimes learning more than just the basics on their own can be frustrating for children. Luckily, programming lends itself to many types of learning opportunities. This could be the perfect time to introduce your homeschooler to classes taught by someone besides mom or dad. Among your choices are small group, interactive, online programming classes. This method can be a pathway to programming success as well as a lesson in these important skills:
Learning with a different instructor with unique teaching methods
Ability to work on their own in the safety of home
Collaborating with fellow students to solve problems
If coding isn't in your skill set, you might find that computer programming curriculum is well worth supplementing.
Recommended: Homeschool STEM Elective Guide
Block Coding: Ages 7-8
If your child is ready and interested, many experts believe that the best way to introduce programming is with block coding. With visual block-based coding your child uses blocks of language on a computer or a tablet. The blocks have instructions on them and the student drops and drags them with a finger or a mouse. The pre-formed blocks can be arranged to create games and animations.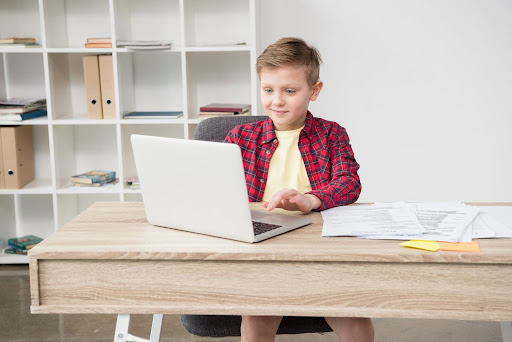 Block-based coding will get your homeschooler used to the structure of programming without the frustration of getting text exactly right. It leaves more time for creativity and concepts. Best of all, many of the best block-based programs are absolutely free. The other plus about beginning with block coding is that it can be done on a tablet as well as a computer.
Code.org is a non-profit dedicated to expanding the knowledge of computer science. Its website has hundreds of courses and activities by grade level. Sixty-one million students have learned on Code.org, proving their tagline, "Anyone can learn computer science."
Scratch is another free block programming learning option. Your homeschooled student can create stories, games, and animation by logging onto the Scratch website for ages 8-16 or Scratch Jr. for 5–7-year-olds. Developed by the Lifelong Kindergarten Group at the Massachusetts Institute of Technology, it has over 70 million registered users and 75 million shared projects.
Tynker for ages 5-18 starts with block coding and the opportunity to progress to text-based programming like Python, JavaScript, or Web Development. Games and animations can be created on this platform. Tynker has the ability to integrate with Minecraft and is well-proven with over 60 million users. Tynker, however, is a fee-based product, charging around $10/month.
Text-Based Programming: Ages 9+
As your homeschooler masters block coding, they might be eager to try text-based programming. How will you know if they are ready to make this leap? They should be comfortable with the keyboard, have basic logical thought, and the ability to focus for longer periods of time and on small details. This is true teach-to-their-interests time and learning should stay fun and engaging.
When selecting the best way to introduce text programming into your homeschool, there are two simple questions to consider to make the most successful choice for your student. I like to think of them as the "what" and the "how" of coding instruction.
Best Programming Language for Beginners
As you investigate text-based programming, you might see references to specific programming languages like Python, JavaScript, and Java. It's difficult to know where to begin, but whichever language is your child's first, there are a few guidelines that will help with long-term success.
Begin with one language and grow with it. Once your homeschooler knows one language well, it is much easier to learn the syntax and conventions of other languages.
Make sure that they start with very basic programs so that they don't get frustrated early on.
It's a good time to build a little structure around programming, just as you would for any other core subject, by setting aside a few hours each week to learn and practice.
Like any other subject, let your student's learning style dictate the kind of programming instruction that is best suited for them.
Ultimately, the language isn't as important as learning the concepts of programming, but there are still best choices for beginners.
Python is considered one of the easiest coding languages to learn and often used for students as their introductory language. Python requires fewer lines of code to work, simpler syntax, and is very readable. Students can learn basic coding concepts without being overwhelmed by how to write code. Python is a general-purpose coding language and is used for a wide variety of applications like designing software, web applications and games.
JavaScript is another great choice for beginners, JavaScript is the programming language of the internet. It's the language that makes websites interactive. It can be used to create games, websites, and web applications. Its intuitive syntax makes it an easier language to learn.
HTML/CSS (HyperText Markup Language) and CSS (Cascading Style Sheets) are both used in website development and applications. HTML can be thought of as the structure of web pages while CSS controls the aesthetics like font type, size, and background colors. If your homeschooler is interested in web development, seek a program that includes HTML/CSS and JavaScript.
Java is considered to be an intermediate language because of its lengthier syntax requirements. Java simply requires more coding to do the same thing that Python does. That makes Java faster, but it has a somewhat steeper learning curve for beginners. However, Java will appeal to kids because it is used in gaming programming, specifically Minecraft. The ability to program video games often serves as a powerful incentive to learn coding and quite a few kids and teens begin programming in Java. Like Python, it is a general-purpose programming language and has uses in web and mobile app development.
Recommended: 7 Free Printable Coding Worksheets
Programming Instruction Options for Homeschoolers
Once you and your child have determined the best fit for his or her first language, you will find an abundance of resources for learning text-based programming. Like block coding, your child's learning style can play a big role in deciding how to proceed. You might find that they are comfortable starting with a free site online and then graduate to more structured, teacher-led classes. They might enjoy learning on their own or collaborating with a small group online. Here is a sampling of choices for text-based learning.
Free Text-based Coding Programs for Kids
If your homeschooler is just getting started with text-based languages, free online learning sources can be a good way to see what it's like and if he or she enjoys it without obligation. While these classes are not enough on their own to master programming skills, it's definitely worth checking out for beginners.
Codeacademy's courses cover how to build a website and related programming languages, including HTML & CSS, Python, JavaScript, and SQL. Codeacademy is easy to use, however, course materials are all text-based, which might be less engaging for younger programmers.
Khan Academy is a resource familiar to homeschoolers. Khan Academy offers courses in JavaScript, Processing JS, HTML & CSS, HTML, JavaScript, and SQL. Instead of their usual video presentations, they use "talk-throughs" which are more interactive. With a talk-through the student can pause the video and "play" with the code listed on the screen.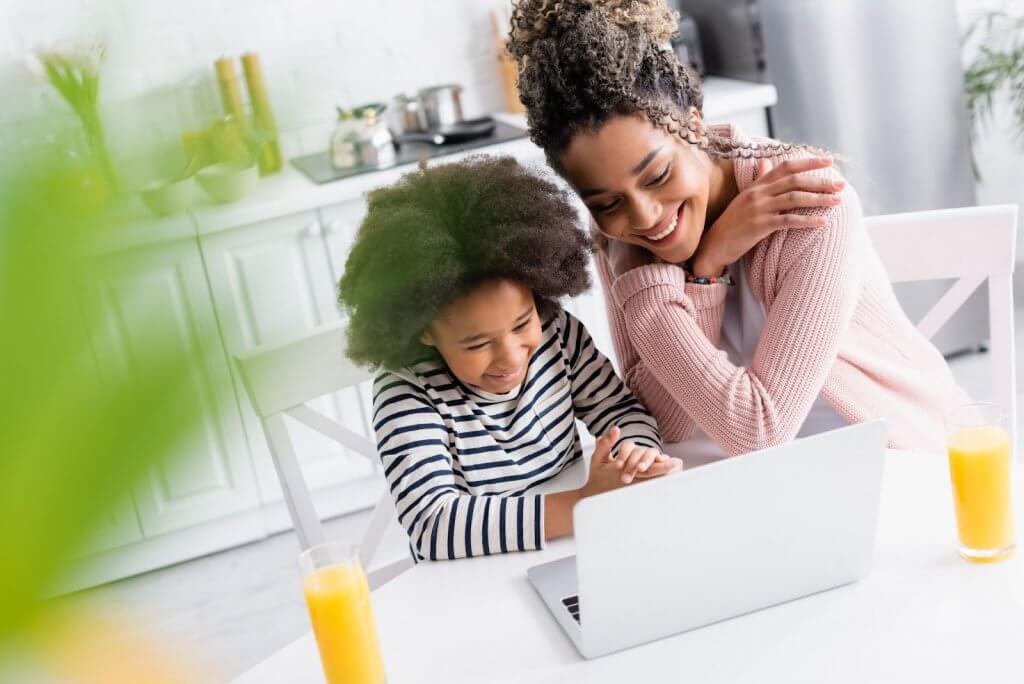 Learn-At-Your-Own-Pace Lessons
There are a variety of learn-on-your-own opportunities for programming lessons online that are fee-based. Some instruct with text, while others use videos. These can be good options for beginners at a lower obligation, but they lack immediate learning support, and it can be frustrating for young programmers to work through problems without immediate guidance. Examples of these courses include:
Code Avengers employs text-based learning and teaches web development as well as coding in Python, HTML & CSS, and JavaScript. Kids work through the lessons, debugging code, and completing challenges.
CodeCombat uses interactive competitive gameplay for its coding program. This platform is subscription-based and best suited for older kids. Students learn to type coding languages like JavaScript, Python, HTML and CoffeeScript, as well as learning the fundamentals of computer science.
Homeschool Computer Classes
If your homeschooler has enjoyed their initial experiences with programming and is ready to learn more, an online coding school can be an especially good choice. A small group method of instruction with a live teacher gives kids a more comprehensive curriculum while also getting to interact with their peers. Feedback from teachers in real time allows for a higher learning quality and less frustration. This form of instruction can help introduce homeschooled students to different teaching styles, work deadlines, and goals. It also takes the guesswork out of what to learn next.
When choosing a live, online program, it's important to do a little research first. Teacher qualifications and the percentage of applicants hired are good indicators of quality and student success. A structured curriculum where courses build on skills previously taught is beneficial for students who are interested in gaining a mastery of coding knowledge. Some online programs offer discounts and flexible scheduling for homeschool groups. Finally, look for class certifications and internship program opportunities as they are especially appealing for homeschoolers entering the workforce or applying to colleges.
A comprehensive homeschool curriculum is not complete without programming instruction. Our students will be expected to have at least basic programming skills to navigate college and the job market. In addition to computer programmers, jobs like data analysts, artists, scientists, and engineers must incorporate programming into their work. Fortunately, the ability to include programming instruction in your homeschool curriculum is easier than it's ever been with resources that will fit every learning style. Programming is a lifelong skill that you can confidently include in your homeschool to prepare your child for success in the digital age.