Our High School Internship Program matches students with non-profit organizations for structured group internships. Interns are matched with non-profit project groups for openings based on the projects/programs/research that interest them and align with their educational goals.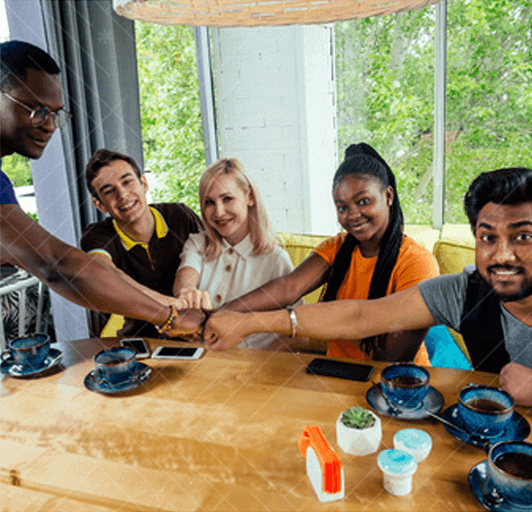 Work Hands-On With a Non-Profit
Our students work hands-on with an active non-profit organization to complete a software project. This internship will exercise initiative, creative problem-solving skills, teamwork, and leadership because students will interact with their remote team. In addition, students will be mentored and receive outstanding career development support.
Students are welcome to contact individual companies to inquire about potential student internships and inform them of our program.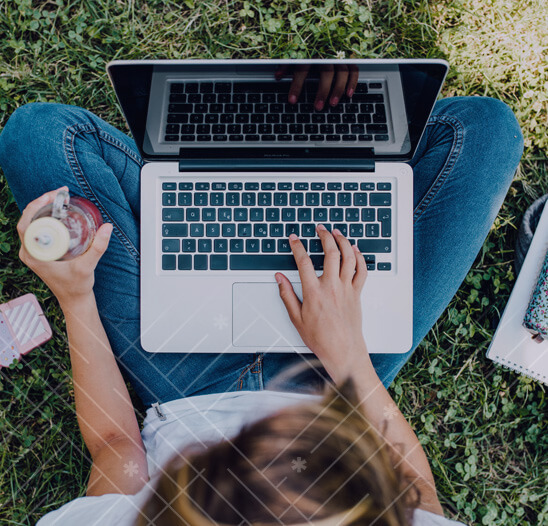 Stand Out in College Applications
The complete High School Internship Program experience, from the application to the finalization of the project, will bolster your student's college application, so they stand out amongst peers who also have good grades, extracurriculars, and stellar applications. Your child can not only list their coding certification, but can showcase their skills with a portfolio of completed projects that will highlight your student amongst the rest. Participation in this internship shows a commitment of three to six months of working with a team and has been preceded by the successful completion of the CodeWizardsHQ curriculum.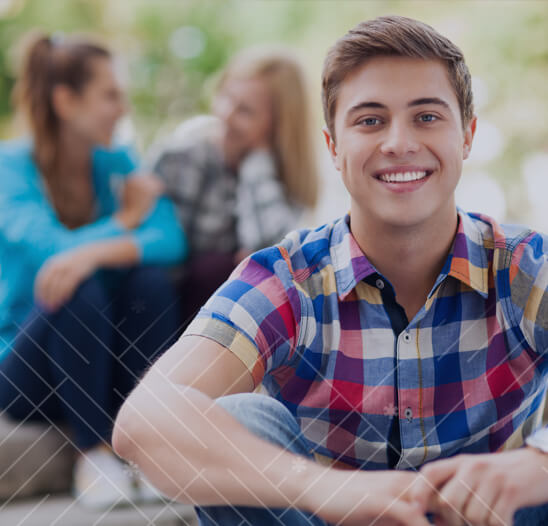 Get Even More Than Experience
Not only will students get hands-on learning experience while building an application for a real nonprofit, but they'll also receive proof of their hard work.
Internship Letter of Completion (from the Non-Profit Organization)
Official Class Transcript (from CodeWizardsHQ)
Recommendation Letter(from the Internship Mentor)
2022 Internship Application Deadlines
2022 Spring Internship Program
(January – March, 2022)
Deadline: November 30th at 11:59 PM CST
The application period for the fall program runs from November 1st to November 30th, 2021.
2022 Summer Internship Program
(June – August, 2022)
Deadline: April 30th at 11:59 PM CST
The application period for the fall program runs from April 1st to April 30st, 2022.
2022 Fall Internship Program
(September – November, 2022)
Deadline: July 31st at 11:59 PM CST
The application period for the fall program runs from July 1st to July 31st, 2022.
Application and Selection Process
All CodewizardsHQ students who have completed the high-school track are eligible to apply for the internship. The application process, a formality, serves as a way to prepare students to seek, access, and acquire opportunities in the real world. In addition, it is also a good trial run for the college application process and students will have the chance to gain insight into processes that they will most certainly have to go through in the future.
Application Materials
Curriculum vitae or resume
One letter of recommendation (excluding all CodeWizardsHQ Faculty)
A cover letter describing the applicant's interests and career goals (less than 800 words)
Tuition
$447 per 3-month internship
Tuition is spread out in 3 payments of $149.
Apply for The Internship
Prospective candidates should submit requested materials in PDF format via email to [email protected].
In the subject line let us know which program you would like to apply for (ie: Summer 2020). Late or incomplete applications, including those that do not have recommendation letters, will not be considered.

Program FAQ
Does the student have to travel to the office of the non-profit?

Through this offering, students will work remotely with a team of peers around the world. They will experience what a distributed team is like and engage with team members through online meetings and web-conferencing. This gives them the unique experience of collaborating virtually, which is how most work is done today.
Who will be the project manager?

A CodeWizardsHQ mentor will be the project manager and guide. They will be working with the students while communicating with the non-profit to assess their progress and lead the team to the successful completion of the assignment.
What are the days of the week and hours of the internship?

Our interns are required to commit up to six hours a week, Monday–Friday from three to six months depending on the scope of the project. Participants will be required to meet with their team once a week to assess progress and assign responsibilities.
I am a part of a non-profit. Can I participate in this program?
Is this a paid internship?

This is an unpaid internship. The CWHQ Internship Program is pro-bono for both CWHQ and the non-profit as neither CWHQ nor the non-profit will transact in resources or funding. The payment from the students to CWHQ goes to the continued success of this Internship Program, payment to mentors, and the CWHQ Scholarship Fund.