Computers and tablets are used in schools from kindergarten onward, so typing skills are important at an early age. Learning to type correctly not only helps younger kids learn the alphabet, but it also helps older kids complete assignments more quickly. 
While typing skills are important for the majority of school subjects, they're especially important when learning to code. After all, it's hard to learn an entire programming language if you struggle just to type on a keyboard. Many typing apps for kids are available that make it easy and fun to improve typing skills. See our list of the best typing apps for kids, including their platforms and what ages they're best for.
Best Typing Apps for Kids
Keyboarding Zoo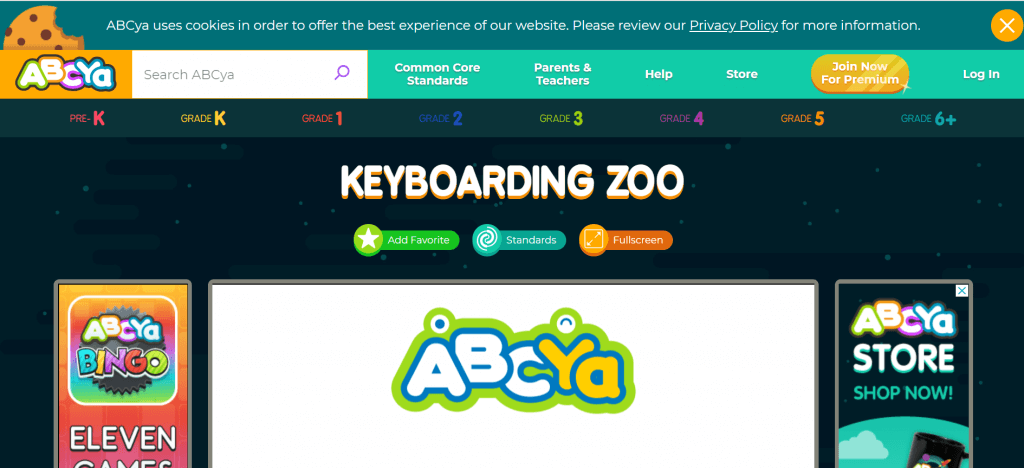 Platform: iOS & Android
Pricing: Free, In App Purchases
Ages: 3-5
Keyboarding Zoo offers a delightful introduction to typing for little ones. Players will love meeting the colorful animals that will help them learn the basics. This game focuses on using pointer and index fingers and will help students build a solid foundation for typing in school.
Animal Typing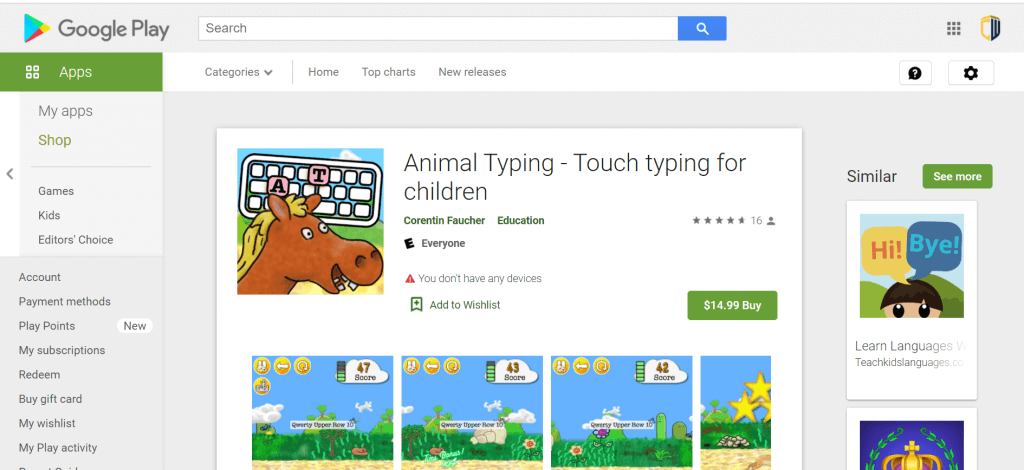 Platform: iOS & Android
Pricing: $15.99, free version is available
Ages: 4-6
Kids learn how to touch type by progressing through different animals. The faster they type, the faster their animal moves. Then they get to move onto faster animals, too, progressing from snail to rabbit to horse, etc. The app also rewards accuracy, so it's not just about typing quickly but correctly.
Type Run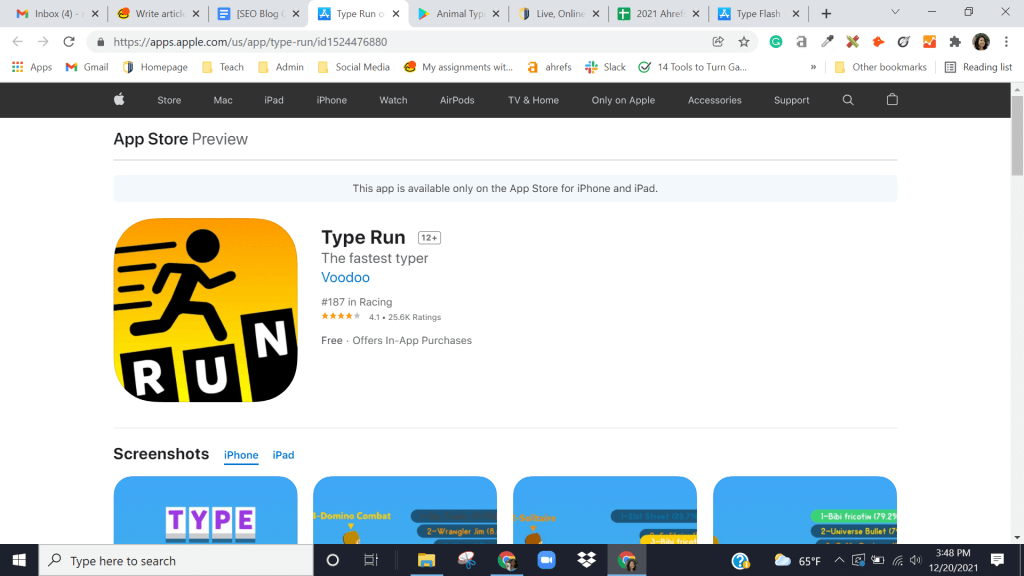 Platform: iOS & Android
Pricing: Free, includes ads
Ages: 8-10
This typing app is truly competitive because you actively type next to other players and try to beat their speed. The game keeps track of characters per second instead of words per minute since this app really is all about speed. The direct competition is great motivation for learning to type quicker.
Best Typing Lessons and Test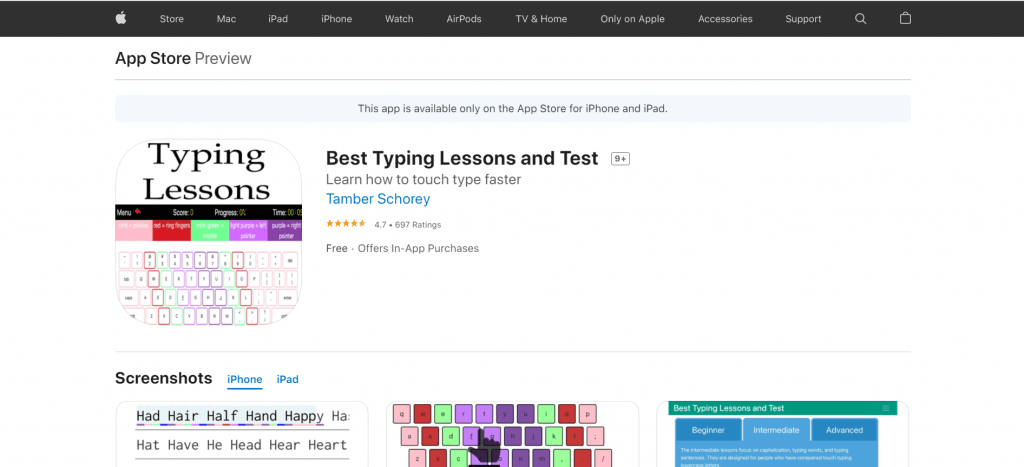 Platform: iOS & Android
Pricing: Free, includes ads
Ages: 9-11
The goal of this app is to teach touch typing using the correct fingers instead of just focusing on speed with any fingers. The simple design and focus on typing form are great for older kids who likely have been typing primarily with their pointer fingers. Keys shown are color-coded by finger to make it easy to see which finger should be used.
TapTyping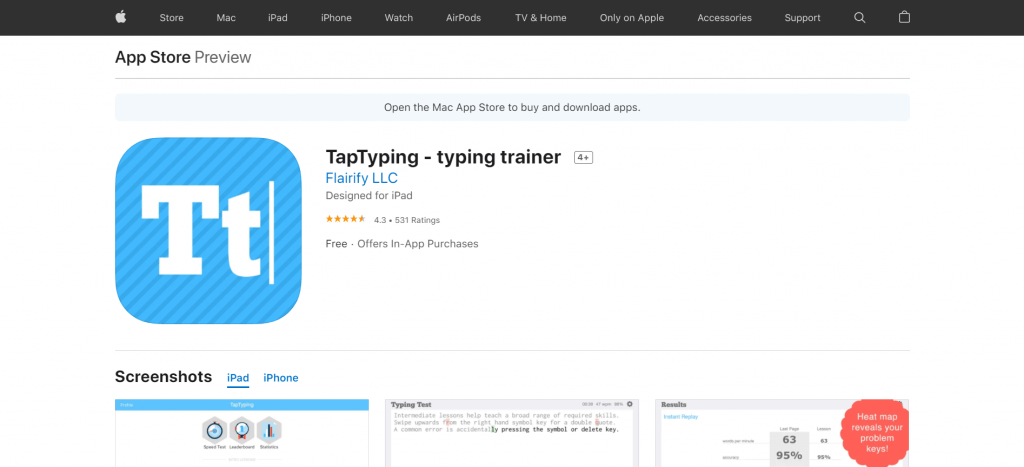 Platform: iOS
Pricing: Free
Ages: 10-12
If your child is new to typing on a device or just wants to be able to type on their iPhone or iPad more quickly, then this is the perfect app. Players start with the basics to learn how to quickly reach basic letter keys and ultimately progress to learning more complicated tapping patterns and symbols. There's even a heat map that shows the keys most commonly missed.
TypeRush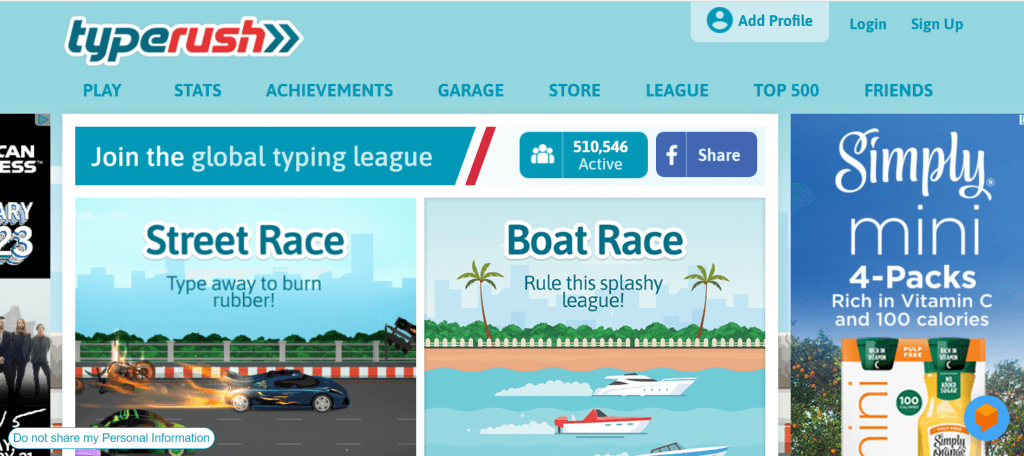 Platform: Desktop
Pricing: Free
Ages: 8-10
Kids improve their typing skills through two fun racing games, Street Race and Boat Race. The more races they complete, the more money and achievements they collect. This also helps them upgrade their boat or car. Lots of motivation to keep going to keep practicing their skills.
Owl Planes Racing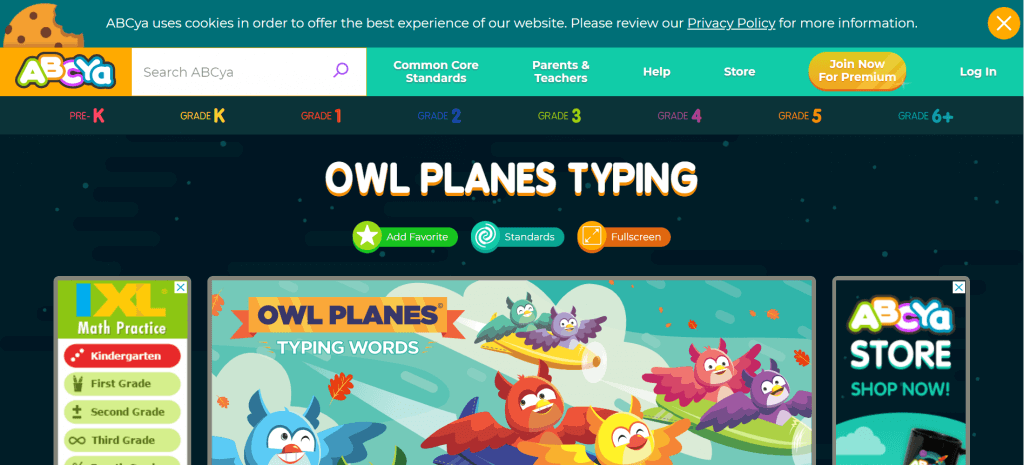 Platform: Desktop
Pricing: Free
Ages: 8-10
Another racing game, this time with owls flying planes. This one is all about improving typing speed and accuracy by typing words as they appear on the screen. The more words you type, the faster your owl flies to try to win the race!
Epistory Typing Chronicles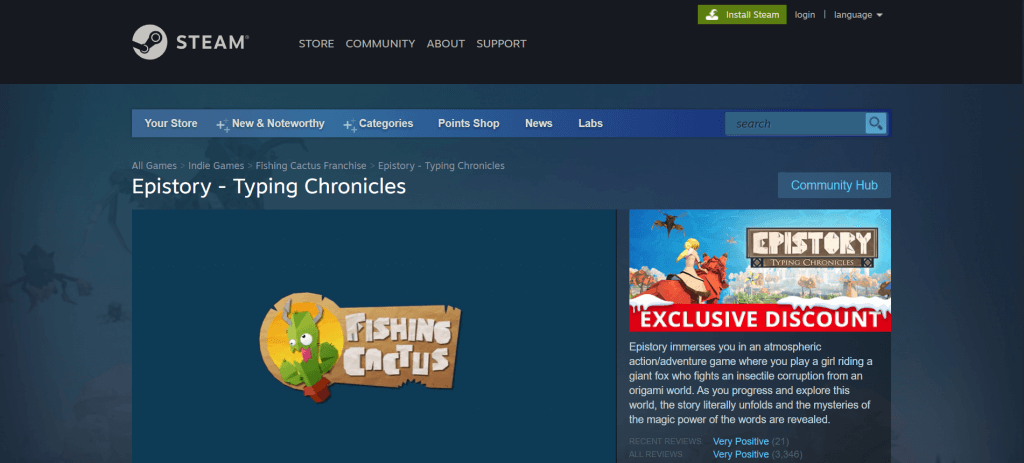 Platform: Desktop
Pricing: $14.99
Ages: 12-14
An adventure game with a story kids will want to keep playing all while building their typing skills. Players serve as a muse for a writer who needs inspiration. Solve puzzles, unlock magic powers, and battle enemies in this epic game.
Keyboard Ninja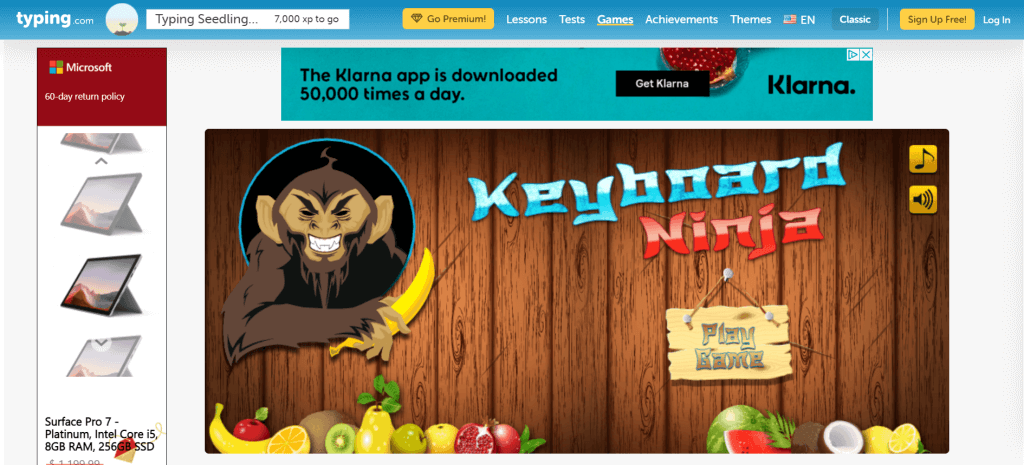 Platform: Desktop
Pricing: Free
Ages: 6-10
This fun game is a spinoff of the popular Fruit Ninja game and includes easy, medium, and difficult modes. You can also choose a particular section of the keyboard to focus on or choose all letters. Hit the letters as they come on screen to slash the fruit before they fall to the bottom!
Type-a-Balloon
Platform: Desktop
Pricing: Free
Ages: 6-10
Type the letters that appear on balloons to pop them before they float off the screen! This game offers a lot of customization options. You can choose easy, medium, or hard difficulty levels and all letters, home row, top row, bottom row, or numbers on the keyboard. The hard level gets pretty fast, so it's great practice even for kids who already have typing skills.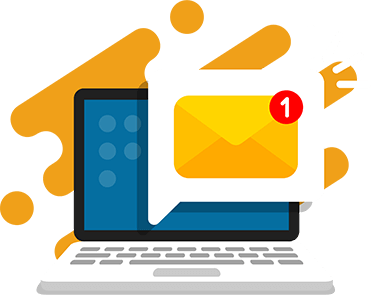 Get latest in kids coding
activities, news, and resources!
Newsletter Sign Up
"*" indicates required fields
Clever Keyboard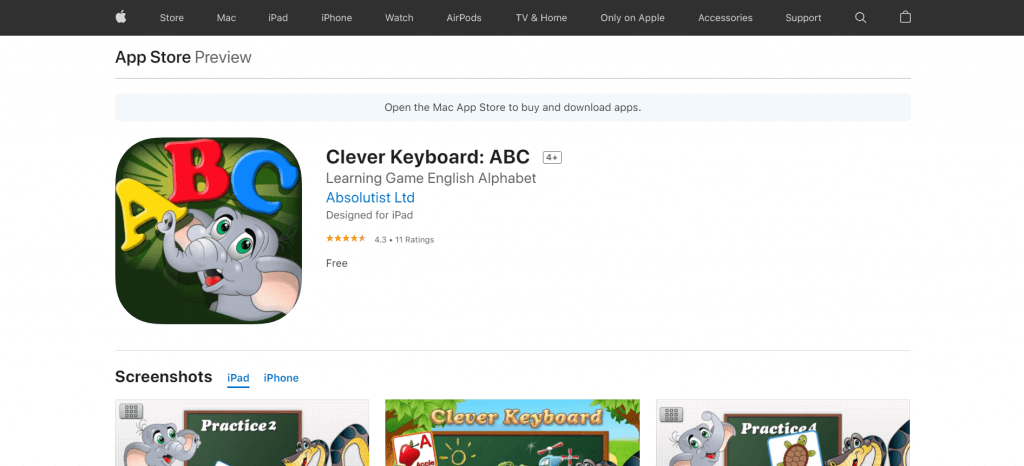 Platform: iOS & Android
Pricing: Free
Ages: 3-6
Learn typing and reading skills with this fun app that features fun animals. Kids will get help learning letters and simple words in addition to learning where letters are on a keyboard. Go through a lesson to learn new skills and then choose the practice mode to master them.
Typing Up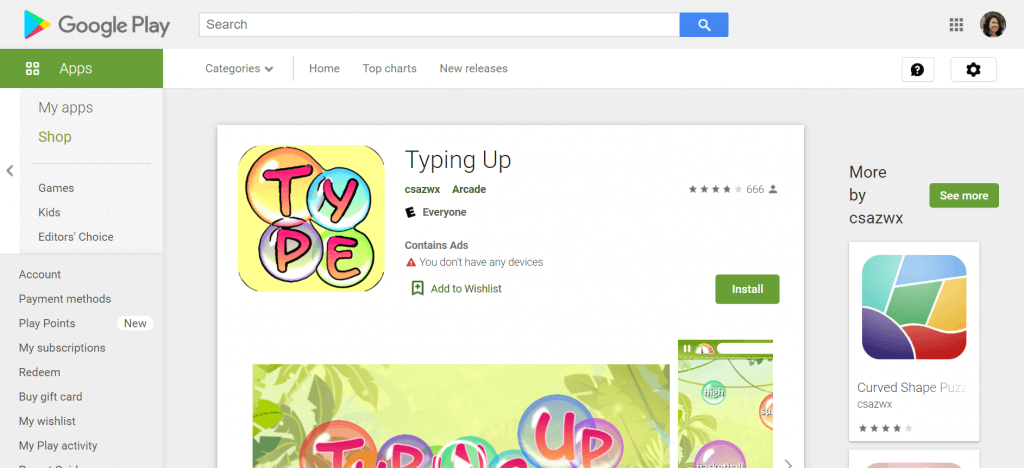 Platform: Android
Pricing: Free
Ages: 8-10
Type the words in the bubbles before they float away. This is great for kids who have some typing skills but want to improve them and get faster.
Word Pop Challenge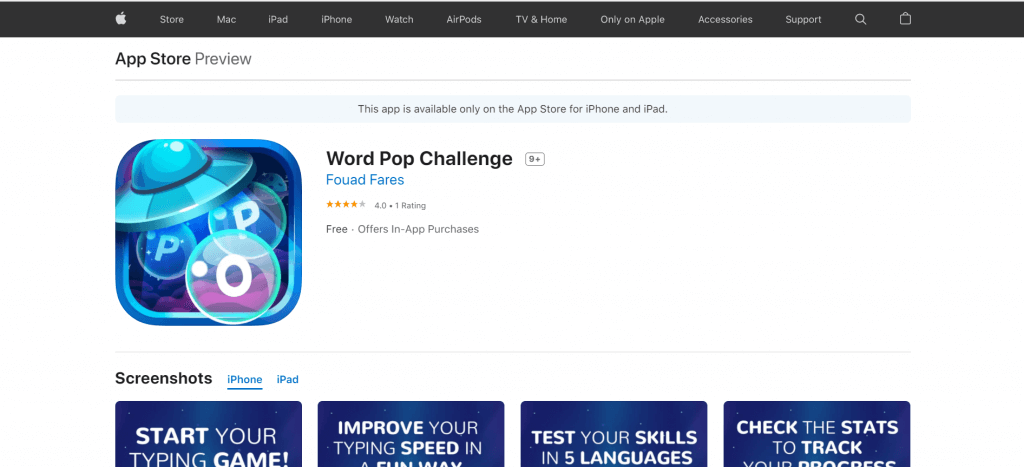 Platform: iOS & Android
Pricing: Free
Ages: 8-10
Choose between arcade and time challenge mode to test and improve your typing skills by typing words that appear in bubbles on the screen. The goal is either complete rounds to go to higher levels or to compete against yourself and improve your best times.
Typing Rocket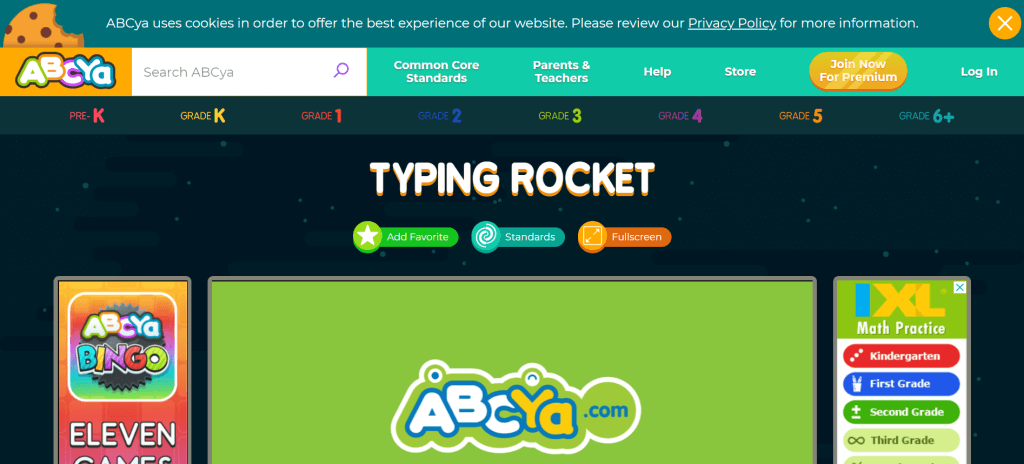 Platform: Desktop
Pricing: Free
Ages: 6-8
Type the letter on the rocket to make it explode into fireworks. Each round goes for 60 seconds and the rockets speed up (and come more at a time) as time goes on. There's also a junior version for younger kids who might find this game a little too challenging.
Keybr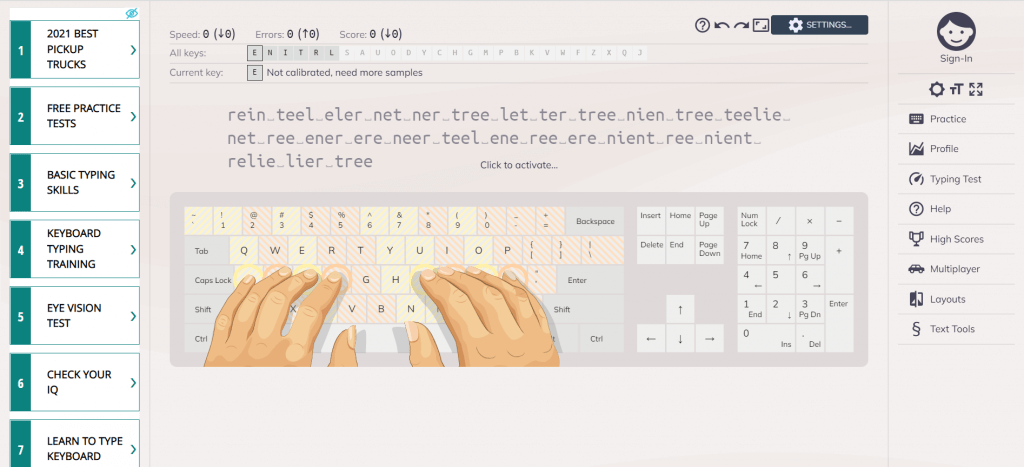 Platform: Desktop
Pricing: Free
Ages: 10-12
This web-based app teaches touch typing using an algorithm that generates lessons that match the student's skill level. That means the lessons increase in difficulty as you improve. Lessons start with using the most commonly used letters in the alphabet, adding new letters as your speed and accuracy improve.
KeyBlaze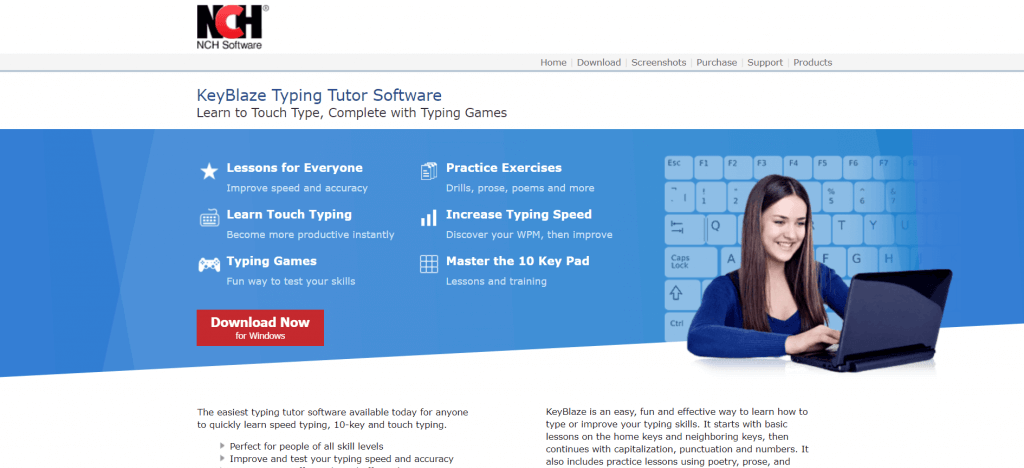 Platform: Desktop
Pricing: Free
Ages: 10-12
Start with the basics for touch typing, then progress to capitalization, punctuation, and numbers. This free app includes games and practice lessons using poetry, prose, and advanced typing lessons. There is a paid version available with additional typing lessons.
Dance Mat Typing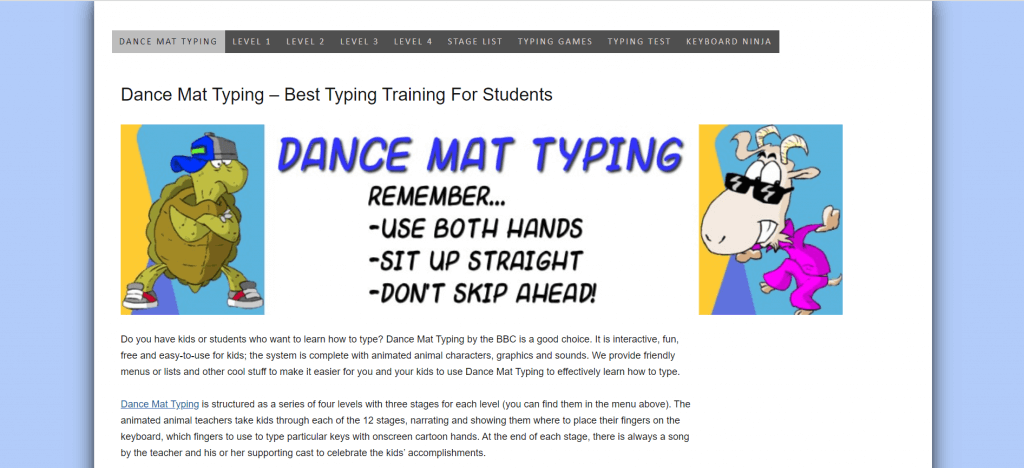 Platform: Desktop
Pricing: Free
Ages: 4-6
This highly animated typing app guides kids through the basics of touch typing, starting them off with the correct finger position from the very beginning. Animal friends guide them along the way, making this fun and entertaining while also being educational.
Typing Fingers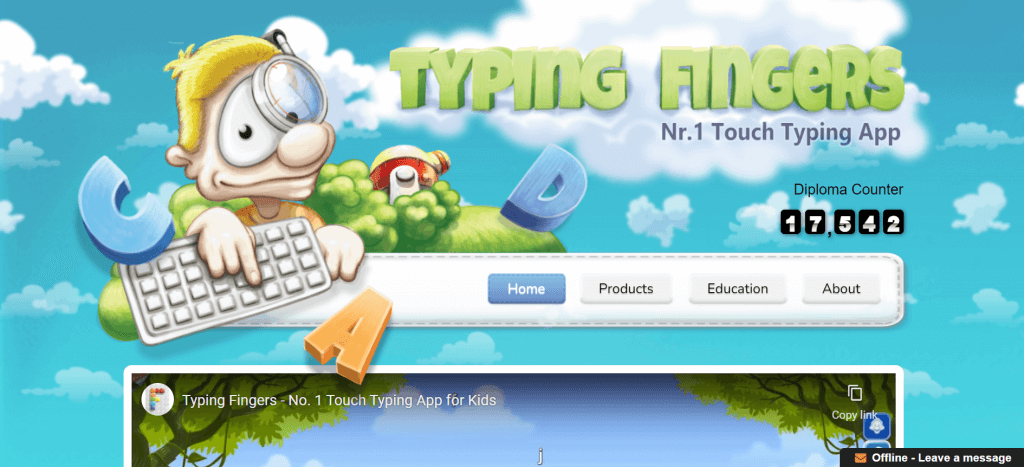 Platform: iOS & Android
Pricing: $14.95
Ages: 9-11
Over the course of 32 lessons, kids learn letters, numbers, and symbols on the keyboard. After each lesson comes a game mode where kids have to shoot each letter and symbol that appears on the screen by typing it correctly. There's also a timed test at the end of each level.
Typing Race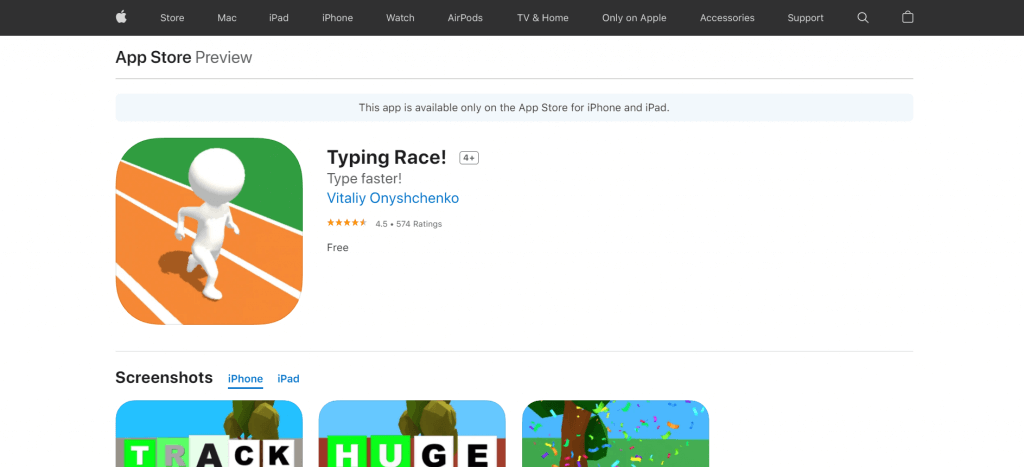 Platform: iOS
Pricing: Free
Ages: 4-6
Type letters of a word as they appear on the screen to make your character move faster in the race. The faster you type, the quicker you get to the finish line and the more likely you are to win the race!
Type for Fun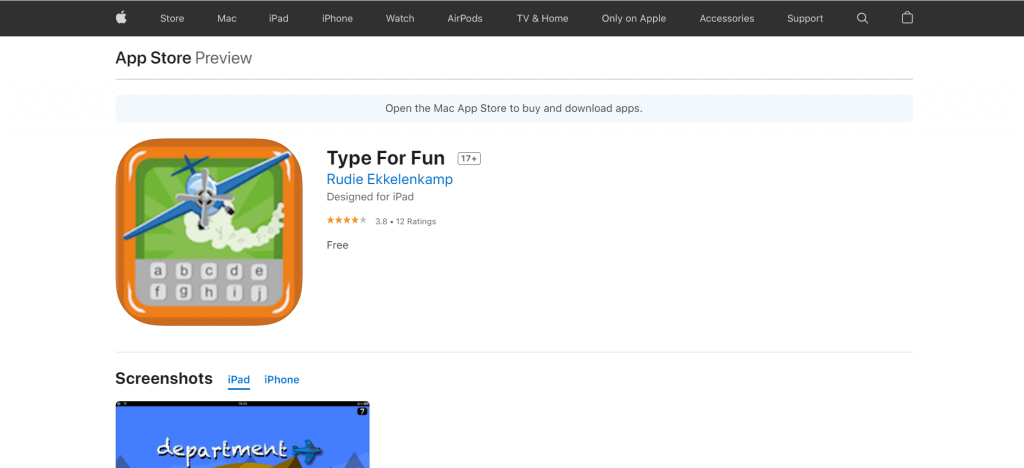 Platform: iOS
Pricing: Free
Ages: 10-12
Keep the plane from hitting the sides of the screen by typing the word that appears. Start with three letter words and progress to 11 letters. Speed settings can be adjusted to make the game easier or harder.
Recommended: JavaScript Classes for Kids
Best Android Typing Apps
Learn Typing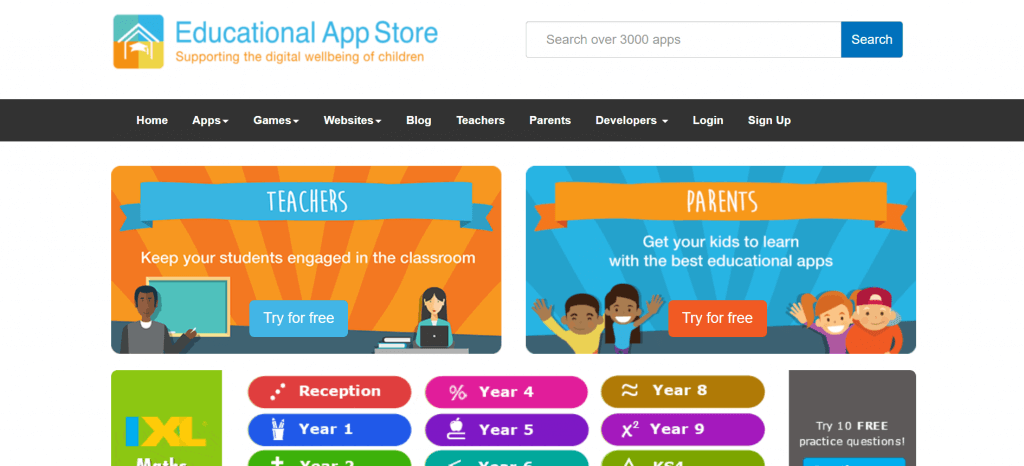 Platform: Android
Pricing: Free
Ages: 12+
Created by a high school typing tutor, this app includes beginner and advanced levels so students can continue to improve their skills once they've mastered the basics. There is also a test to determine typing skills before starting the different lessons.
Type Sprint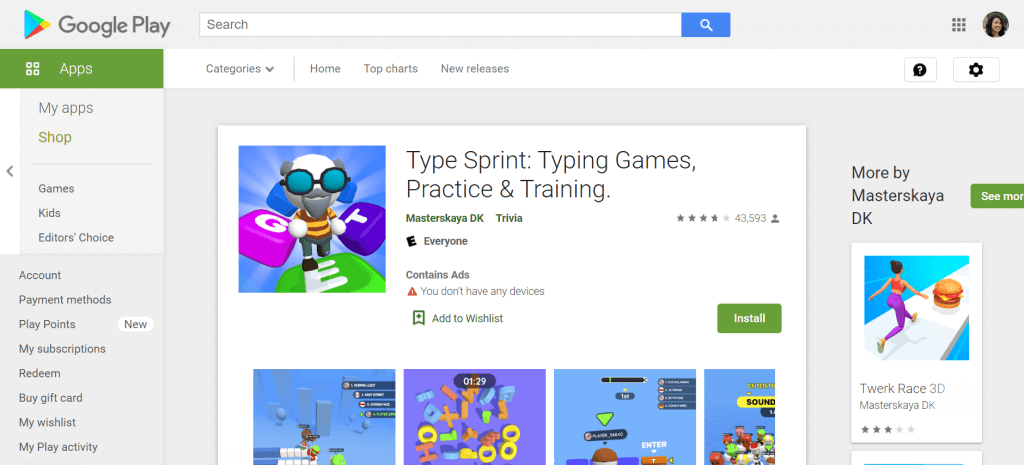 Platform: Android
Pricing: Free
Ages: 8-10
This app is all about speed! Type fast to make your character run faster and defeat opponents. Play matching games, memory games, and solve riddles while increasing your typing speed and accuracy.
Best iOS Typing Apps
Speed Typer Typing Test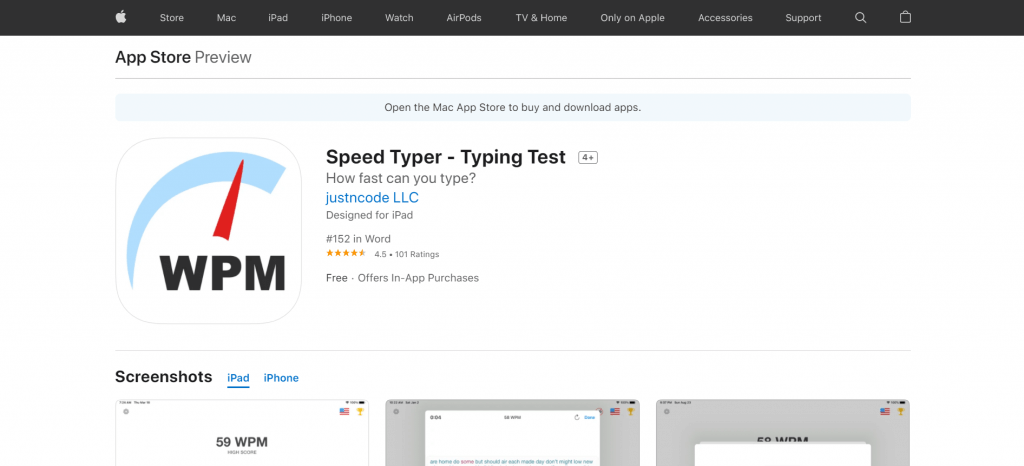 Platform: iOS
Pricing: $4.99, free version available with ads
Ages: 8-10
Great for older kids who want to see how fast and accurate they type already and improve both. This app tracks your WPM and accuracy percentage so you can easily see your improvement. You can also compete against friends!
Happy Printer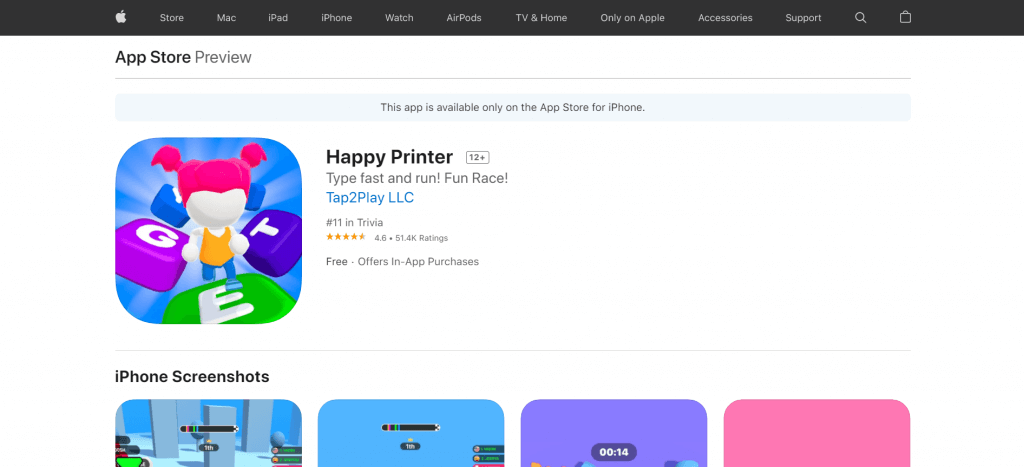 Platform: iOS
Pricing: Free
Ages: 12-14
Happy Printer keeps older kids entertained with a variety of different games that all help improve typing speed. From word trivia, matching games, riddles, word problems, and more, there's plenty to play!
Best iPad Typing Apps
Type Flash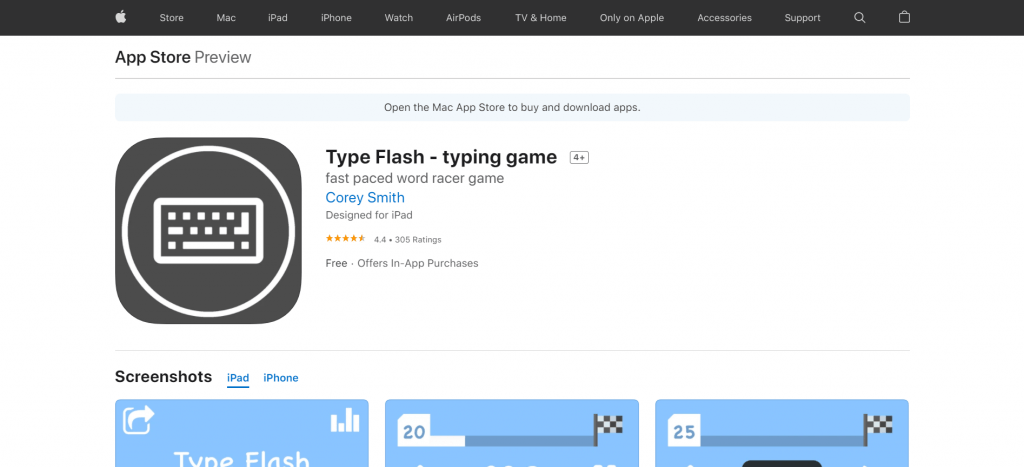 Platform: iOS
Pricing: Free, includes ads
Ages: 7-9
Type the word given as fast as you can to improve your WPM, compete against friends, or see how you stack up against other app players across the world! This app is designed for an iPad and includes some fun customizations with the ability to choose your background color. The simple layout makes it easy to play.
Tapkins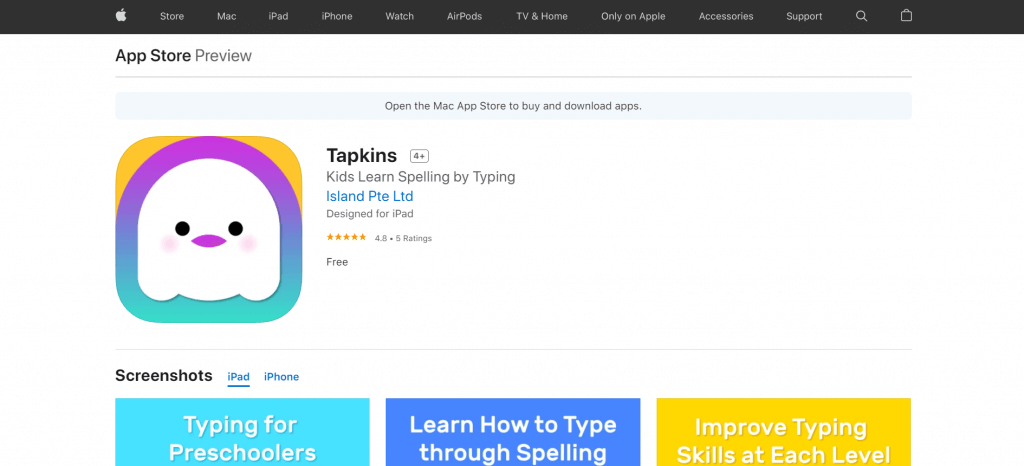 Platform: iOS
Pricing: Free
Ages: 4-6
Designed for preschoolers, this app teaches both early spelling and typing through its custom touchscreen QWERTY keyboard. The game includes pronunciation and word recognition for 100+ age appropriate words and moves through different levels from assisted typing all the way to independent speller. Parents can review typing and spelling accuracy and new words learned.
Kids Can Learn to Type with Apps
Typing apps for kids turn learning to type into a game, which makes kids more likely to stick with the lessons and improve. Whether they're trying to win a race, pop a balloon, or simply improve their own WPM, kids will see improvements in their speed and accuracy in no time.
Once they have some basic typing skills mastered, kids can start learning to type code. CodeWizardsHQ offers live, online coding classes for elementary, middle, and high school students. Just like these typing apps, we focus on making learning to code fun by teaching in-demand programming languages through fun, interactive projects. Soon they'll go from typing school assignments to building their own games and websites.
Ready to level up your child's learning experience? Take a coding class with CodeWizardsHQ: