We deliver the most fun and effective live, online coding classes for kids. Our classes are designed to give our students the programming knowledge, skills, and confidence to thrive in a digital world.
1000's
Of Satisfied
Students!
93%
Student
Success Rate
8YRS
Years
in Business
4.8/5.0
Rating From
Parents
We believe computer coding is for everyone, and anyone can learn to write code.
Our magic happens in the classroom where our exceptional teachers use a student-first approach to teach real programming languages like Python, Java, HTML/CSS, and JavaScript. Each of our online coding classes for kids and teens is tailored to engage elementary, middle, and high-school students with a pop-culture themed curriculum that is comprehensive, developmental, challenging, and yes, fun!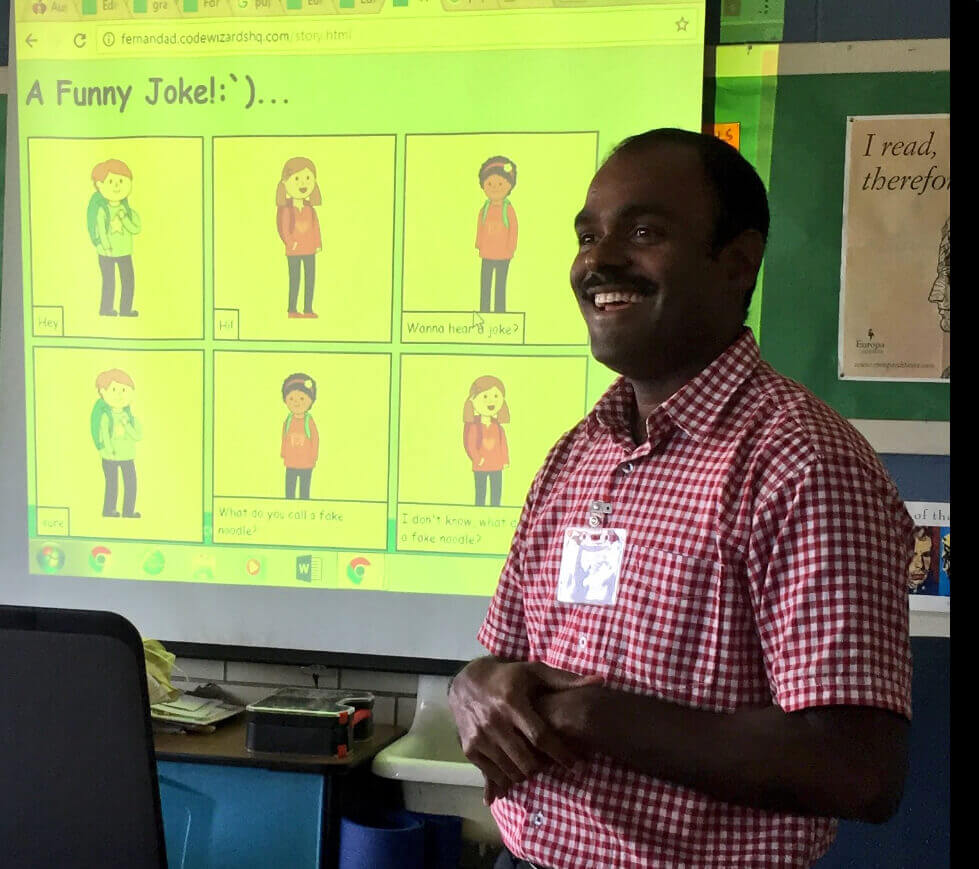 "Just like any loving parent, I want to give my child an edge out in the world. I want her to gain useful, usable skills that will help her enjoy a bright, successful future. I want for your children what I want for mine, nothing less."
Jey Iyempandi, CodeWizardsHQ Founder
Our Reviews Speak for Themselves
A passionate team committed to your student's success.