Kids Start to Code With Scratch

Scratch, a block-based coding language, was designed specifically to teach kids how to code. That's why our program for elementary kids ages 8-10 starts with this easy drag and drop platform. Elementary students learn key coding fundamentals while creating fun games that encourage them to keep learning.

From Block-Based Code to Real World Programming

Within Wizard Level I, students move from Scratch and block-based code to starting with text-based coding languages. By the end of the program, they'll have the skills to code games and websites with JavaScript, HTML, and CSS.
Class Schedule
All students in the core track start in Animation and Games With Scratch at Wizard Level I. If you have previous coding experience, take the Placement test. Returning students can continue with the class where they left off.
Class Tuition
$447 Per Course
Tuition is spread out in 3 payments of $149.
There is no contract. You may cancel anytime within the first 4 class sessions. Full guarantee details.
How Our Elementary School Core Track Works:
1
Start with
the Animation & Games
with Scratch course
2
1 course = 12 lessons
3
3 courses
+ 1 Capstone Course
= 1 Wizard Level
4
The elementary
program consists
of 3 Wizard Levels
Students with coding experience can take a placement test.

Core Track Structure
Wizard

Level I Courses
Wizard

Level II Courses
Wizard

Level III Courses

GraduationMove to middle school Wizard Level II
Ready to start your child on their coding journey?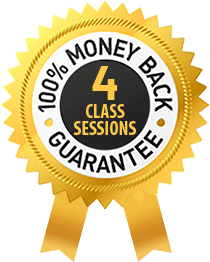 Every Student Starts With Our Risk-Free Trial
We're committed to every student's success, but if you're not happy with your child's experience, you can request a full refund of tuition within the first 4 classes. Tuition for each course is 3 payments of $149. See guarantee details.
Hear From Current CodeWizardsHQ Parents
Our reviews speak for themselves.
A Structured Coding Curriculum That's Focused On Your Child's Success
Each course in the elementary school core track builds on what students learned in previous courses so they truly master what they learn.
Wizard

Level I

Elementary students master key coding fundamentals while making their own games with Scratch code before being introduced to JavaScript.
Wizard

Level II

Now that students have the basics down, this Wizard Level is all about continuing with JavaScript and introducing HTML and CSS so students can start coding their own websites.
Wizard

Level III

When elementary students progress to Wizard Level III, they'll learn advanced web development skills. They will have the coding skills to build websites that are browser and user friendly, then advance to back end web development in the middle school coding classes.
Questions? We Are Here to Help.
Easy answers to some common questions.