Computer Science Classes Made for Kids and Teens
Our computer science courses for kids are designed with fun hands-on learning projects that they truly enjoy! Kids ages 8-18 can learn coding with a live instructor using our structured and progressive classes. At the end, they will have the computer and coding skills to participate in a real-world internship.
Internship Program: CodeWizardsHQ is the only online coding academy for kids that offers real-world experience with actual non-profit organizations.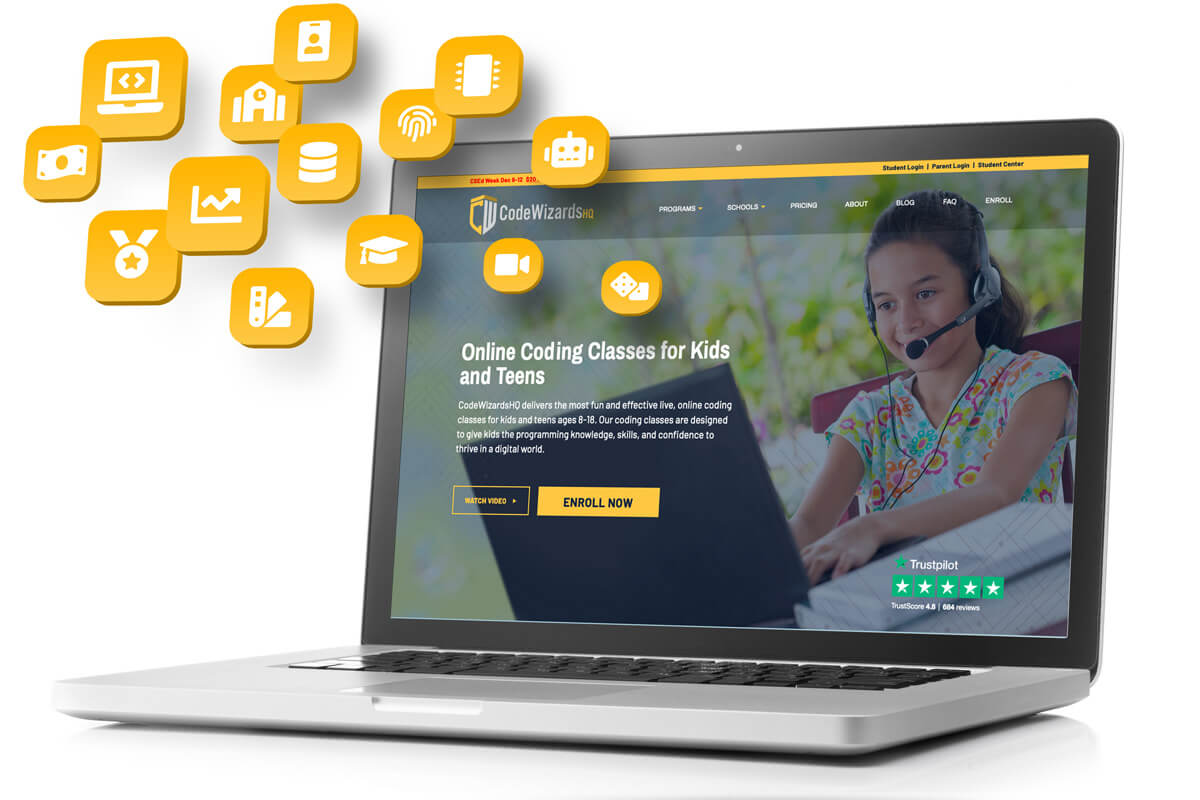 Coding Prepares Kids for the Future
Computer science is the study of the computer and its processes. Kids and teens who learn computer science (CS) can get a head start on a large variety of college majors and careers. Computer science is a pillar of STEM (Science, Technology, Engineering, and Math) education. There are several styles of computer science programs, but many schools don't offer kids coding classes.
If your kids are missing a structured CS course, or if your child isn't engaged in the classes their school does offer, CodeWizardsHQ offers fun project-based computer science classes where students learn real-world computer programming languages.
The Power of Computer Science
What can kids do with computer science knowledge? Many fields, including engineering and robotics, rely on computer science. Understanding how a computer functions and how to code gives children a solid foundation to go into college and career.
Take a Live, Online Coding Course
Students learn computer science skills with the experts.
Through our live, online computer science classes, students can learn popular coding languages like Python, Scratch, JavaScript, and Java. Kids will build their coding skills and their confidence at the same time.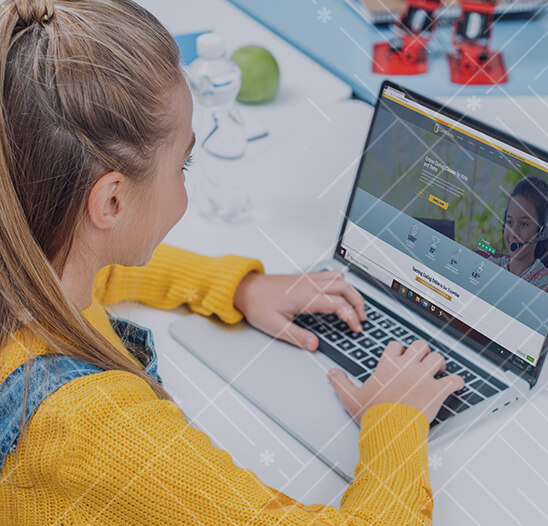 Coding in High School
Teens learn the fundamentals of coding in Python through structured classes. Python coding language has the advantage of being an in-demand language for current computer-related jobs and also being easy for kids and beginners to learn. Using a professional tech stack, students learn the necessary coding skills to create their own game or website. Once they successfully complete the high school classes, they are invited to apply for our real-world coding internship.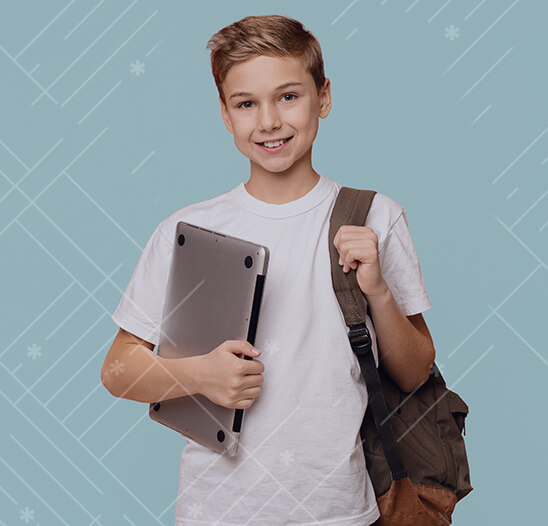 Coding in Middle School
Middle school students start coding with Python classes and learn fundamental code concepts like variables, functions, and loops. Kids will learn how to create their own websites and games using code and are free to experiment while they learn. These coding classes teach students skills in Python, HTML, and JavaScript in a fun way. They provide your child with an excellent foundation in computer science that will serve them well in high school, college, and the future!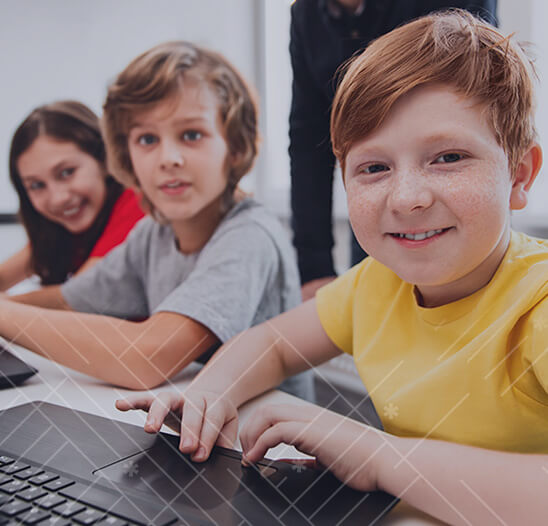 Coding in Elementary School
Kids in elementary school start learning computer science concepts with Scratch. Scratch a block-based coding language. The information is taught in a way that teaches kids how to code quickly and effectively. Children will learn about how computers work and practice their basic computing skills. Through classes starting with Scratch, elementary students learn the skills to think like a programmer while building fun, interactive animations and games.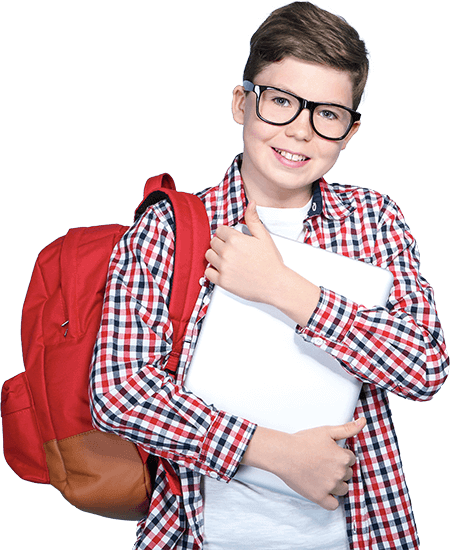 Parents Give Us 5 Stars
Our reviews speak for themselves.
One of the best decisions I made to further develop my son's interest in coding. He has been attending weekly classes for more than a year and it has kept him engaged, challenged and entertained.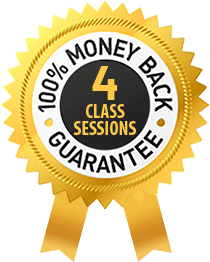 Try Our Program Risk Free
Start today, risk free with our 4 session 100% money-back guarantee. If your child doesn't love it, we'll give you a full refund within the first 4 sessions. See guarantee details.
Questions? We Are Here to Help.
Easy answers to some common questions.
What if my child misses a class?

It's easy to catch up. All class sessions are recorded. Recordings along with class slides are made available to the student shortly after the class is over. Students can review the recorded session and slides before the next class. You also have a full suite of beyond-the-classroom benefits, everything your child needs to be successful (even if they miss a class). See full benefits.
What course should I start with in elementary school?

The first course is Animation and Games with Scratch in the core track. Upon successful completion of the first course, students progress through our structured and progressive curriculum in the order that they are listed on the curriculum page. See the placement testing page if your student has significant coding experience and would like to start at a higher level in the core track.
How much does a course cost?

All courses meet for 12 class sessions with an associated cost of $447 (3 payments of $149 per course), unless specified otherwise. The price includes a full suite of beyond-the-classroom benefits that your child needs to be successful. For a full list of what's included, please see pricing details page.
Is there a sibling discount?

Yes, we have a significant discount for siblings. Siblings receive a $50 discount per payment, a total $150 per course. Regular students pay $447, 3 payments of $149 per course. Siblings pay $297, 3 payments of only $99 per course. For full details of the sibling discount and how to get it, please see our sibling discounts page.
I have a 10 year old, which program should I enroll?

Most 8-10 year old students should start with the Animation and Games with Scratch in the core track. If you're 10, you may choose the middle school core track if you are confident about text-based programming and your typing speed is 25 wpm with 90% accuracy. After you complete the online enrollment, take a typing test then email a screenshot of your results to [email protected] to be placed in the middle school core track.
My child already knows Scratch. What do I do?

If your child has good prior coding experience in Scratch, then take a placement exam to skip to the next course in the core track.

We highly recommend that you review the full course curriculum and feel confident about knowing that material before taking the placement exam. 
My child has no coding experience. Is it ok?

Yes! Our classes are designed so that no prior experience is necessary.

Classes are beginner-friendly. Simply start with the first class in the program for your child's age.
What if my student needs help between classes?

You will have access to a full suite of beyond-the-classroom benefits that includes everything your child needs to be successful. We're here to support their learning when they need us. See full benefits.
More questions? Find answers on our FAQ page.
Get Your Wizard Started
Start coding with our experienced teachers today.
Enroll risk-free with our 4 session money-back guarantee. Full guarantee details.