As coding becomes a crucial element of childhood education, parents are looking for different ways to reinforce coding concepts at home. Your child has access to options including coding websites, games, and online courses.
As a result, there's been a recent surge in coding apps for kids that introduce children as young as three to the basics of coding. Although some of these apps teach a specific language, most focus more on introducing the logic of coding. Kids learn fundamental concepts like loops, "if-then" statements, variables, and conditionals with the help of fun characters and bright colors.
What's great about apps: they are conveniently located wherever your phone or tablet is. Through riddles, puzzles, and free play, kids also learn "soft" skills, like resilience, problem-solving, and patience. These coding apps help kids gain confidence by empowering them with positivity and fun.
There are so many coding apps for kids to choose from! We've created this handy resource to help parents choose the perfect apps for their children, from preschool all the way up to ninth grade and beyond.
Find coding apps for kids in Elementary School, Middle School, and High School.
Coding Apps for Kids in Elementary School (Ages 5-10)
1. Code Karts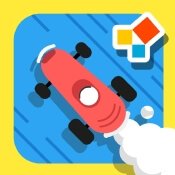 Platform: iOS & Android
Pricing: Free + In-app purchase of $1.99
Ages: 3-5, PreSchool – KG
If your child loves race cars, then Code Karts is the game for them. Players guide colorful race cars around a track with drag-and-drop code. Meant for preschoolers, this game does not require any reading skills. The first 10 levels, which are free, can be beat with simple color matching. An additional $1.99 will get you 60 more levels that increase in difficulty and require progressively more coding knowledge. This game also offers a racing mode. Players can test their coding speed by racing another car around the track.
2. Think and Learn: Code-a-Pillar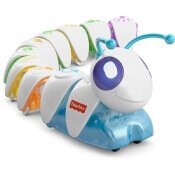 Platform: iOS & Android
Cost: Free
Ages: 3-6, PreSchool – KG
Code-a-Pillar introduces very young children to sequences and is a great intro to games that use drag-and-drop blocks of code, the standard for most kids coding apps. A friendly caterpillar, bright colors, and fun music make this game instantly appealing to kids.
This coding app for kids can be used with or without the accompanying Fisher-Price caterpillar toy, although the toy presents its own set of learning challenges. Levels are broken up by mini-challenges that reinforce additional non-coding skills like counting.
Learn more about Think and Learn: Code-a-Pillar.
3. Lightbot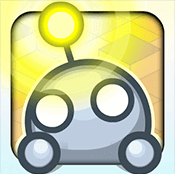 Platform: iOS & Android
Cost: $2.99
Ages: 4-13+, KG to 9th Grade +
Help a cute animated robot light up cubes in Lightbot. Lightbot offers three games: Programming Puzzles, Code Hour, and JR. Programming Puzzles is the main game, which costs $2.99.
Code Hour is the hour-long trial game, which is free. JR is $2.99 and for younger kids, ages 4 to 8. Lightbot JR is simple and age appropriate, but Programming Puzzles and Code Hour are notoriously challenging. It's easy to get stuck on the puzzles, even for adults. So if your child is breezing through the other apps, this one is bound to give their brain a workout.
4. Daisy the Dinosaur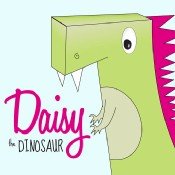 Platform: iPad
Cost: Free
Ages: 5-7, KG – 2nd Grade
Daisy the Dinosaur is a great coding app for kids from the creators of Hopscotch (also on this list). Kids drag-and-drop commands in a simple interface to make an adorable dinosaur move, jump, and dance. The cute female dinosaur appeals to both girls and boys.
Daisy the Dinosaur teaches basic coding concepts like sequencing and conditionals in the form of fun little challenges. It also offers a "free play" mode. The app is targeted to kids too young for the Hopscotch app. 4-year-olds can understand it, but the instructions are written and not spoken, so reading assistance from parents may be needed. Meanwhile, older kids may find it too easy and beat the game in 10 minutes.
Learn more about Daisy the Dinosaur
5. Kodable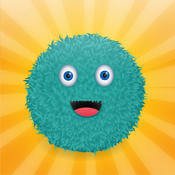 Platform: iPad
Cost: Free + In-app purchases of $4.99 to $29.99
Ages: 5-10, KG – 5th Grade
A family of aliens, that look like multicolored pom-pom-balls with faces, crash land on a mysterious maze-covered planet. The object is to help them explore using simple drag-and-drop commands to guide them through the mazes one by one.
Unlike most other coding apps for kids, Kodable teaches an actual coding language, JavaScript, in addition to coding logic concepts. Kodable is designed to guide kids through coding from kindergarten to fifth grade. It is popular among teachers and parents alike. Kids can easily transition to Kodable's partner tool, web-based CodeHS, when they enter middle school.
Recommended: Ultimate Guide to JavaScript Game Development
6. Scratch Jr.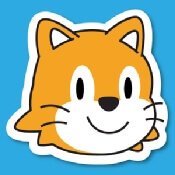 Platform: iPad & Android tablet
Cost: Free
Ages: 5-7, KG – 2nd Grade
Scratch is similar to another coding app for kids on this list, Hopscotch. It is an open world where kids can create their own designs and use drag-and-drop code to create games and animations. The app is only available in Scratch JR, for younger kids.
The mobile version, for older kids, is in development. Semi-customizable characters can be programmed to move, jump, dance, and sing. Kids can even record their own voices to use in the animation. Scratch JR allows young children to be creative and artistic while also learning about sequences and problem-solving.
7. Spritebox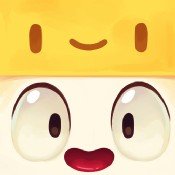 Platform: iOS & Android
Cost: Free for Code Hour, $2.99/$3.99 for Spritebox
Ages: 5-7+, KG – 2nd Grade +
Spritebox, from the makers of Lightbot (also on this list), is a 2D Super Mario-esque game that gradually teaches kids actual code. Kids switch from drag-and-drop pictures to syntax over many levels and challenges, while completing a narrative adventure.
Spritebox is beautifully designed with soft colors and watercolor-like landscapes, and a customizable avatar. Kids can start off with the free trial version, Code Hour. The challenges are doable for young kids, but also difficult enough to stump adults.
8. Osmo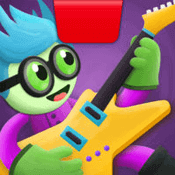 Platform: iOS
Cost: Free + Coding Awbie is $78 for blocks and stand
Ages: 5-10, KG – 5th Grade
Osmo is one of the more unique concepts out there. Instead of drag-and-drop blocks on a screen, kids use physical blocks, connected to the computer through the Osmo tablet or phone stand. There are two coding apps, and a host of additional games for the quasi-console, which are more affordable in packages and sets.
In Coding Awbie, kids use code blocks to guide a cute monster through challenges, eating strawberries and jumping over trees. In Coding Jam, kids use code blocks to create catchy jams with beats and samples. The whimsical yet simple design of the tactile component of the blocks make for an engrossing game.
9. Box Island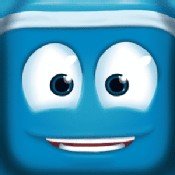 Platform: iOS & Android
Cost: Free + In-app purchases of $2.99 to $7.99
Ages: 5-10, KG – 5th Grade
Despite the main character being just a box with a face, this game has impressive visual graphics. The colorful 3D animation, coupled with the narrative, feels more like an actual video game than many of its 2D competitors.
There's nothing very unique about the drag-and-drop game play, but it'll do the trick for teaching your kids problem-solving and basic coding logic. Be warned that the first 10 levels are free, but you'll need to pay to unlock all 100 levels. You can't use the same account on multiple devices, or add multiple users.
10. Codespark Academy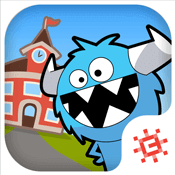 Platform: iOS & Android
Cost: Free + In-app purchases of $7.99 to $119.99
Ages: 5-10, KG – 5th Grade
Codespark is a coding app for kids similar in design to Super Mario World's colorful 2d landscapes. Kids use drag-and-drop code blocks to move cute characters, known as "The Foos", through their world in pursuit of different prizes.
Each level in CodeSpark is different from the last. With the monthly subscription, there's often new content to keep things interesting. In CodeSpark, players are rewarded extra gold stars for being maximally efficient in their code writing, an important skill that many coding games gloss over.
Learn more about Codespark Academy
Recommended: Coding Toys for Kids
11. Tynker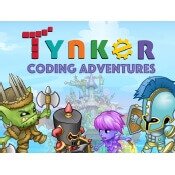 Platform: iPad & Android tablet
Cost: Free + In-app purchases from $1.99 to $95.99
Ages: 6-10, 1st Grade – 5th Grade
The Tynker app is part of a larger web-based learning system and elementary school curriculum. This coding app for kids isgreat for home use. Like others, this app teaches kids coding concepts through drag-and-drop puzzles.
Similar to Hopscotch, it allows kids to create their own apps and animations and share them with an online community. It also incorporates Minecraft, a game that a lot of kids are already familiar with. The app mimics actual code a little more than most. The learning system eventually teaches kids Javascript, Swift, and Python. You can play some levels for free, purchase additional levels, or purchase the whole package.
Tynker is definitely worth adding to your shortlist.
12. Dash and Dot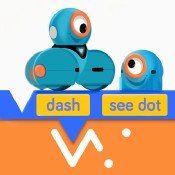 Platform: iOS & Android
Cost: Free + $149.99 for Dash
Ages: 6-10, 1st Grade – 5th Grade
There are several apps on this list that control robots. With multiple games and tons of accessories, Dash and Dot may be the best value. Dash, in particular, is very versatile. It looks more like a toy than app-controlled robots Cozmo and Sphero.
One interesting feature is the option to start with sounds and timers, in addition to hitting the start button. The robots remember their programming, even after the app has been shut off. However, this app is compatible with a limited number of devices at the moment. Make sure yours is on their list.
13. Nancy Drew Codes and Clues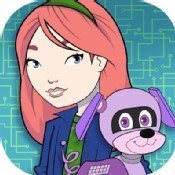 Platform: iOS & Android
Cost: Free + In-app purchase of $3.99
Ages: 6-10, 1st Grade – 5th Grade
Although a female-driven coding app is a great idea, it's a little sad that the only one out there has so many female stereotypes and so little coding. Planning and changing outfits is a big part of Codes and Clues. Also, the game is a lot more about clues than codes. Still, it's a fun game with a clever storyline.
It may serve as a great stepping stone into coding for any child (male or female) who is resistant to the more techcentric apps on this list, especially if they already like Nancy Drew or want to play a game with a robot puppy as a main character.
Learn more about Nancy Drew Codes and Clues
14. Lego Boost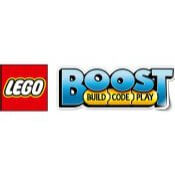 Platform: iOS & Android
Cost: Free + $159.94 for Boost Creative Toolbox
Ages: 7+, 2nd Grade +
Boost allows kids to build different Lego models and program them with a code-based app. This coding app for kids app uses drag-and-drop blocks of code. Users can program the models to make sounds and move.
The set teaches kids to build 5 different models: a robot, a cat, a lego-building machine, a guitar, and a mouse on a car.
They can also program their own projects and designs. This set may be expensive, but it's extremely versatile and impressive. If your child is already a fan of Legos, this will be an easy transition.
15. Coda Game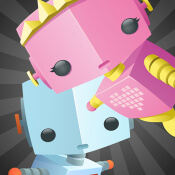 Platform: iOS & Android
Cost: $2.99
Ages: 9+
Coda Game is the gift that keeps on giving. Using Coda Game kids can take control of their gaming experience by developing their own games using the easy-to-use built-in drag and drop language the app provides!
Kids can make games like air hockey, flappy bird, and a variety of platform games all while learning programming fundamentals! Unlike a lot of other drag and drop languages, this app uses mostly visual drag and drop components to make the experience a little bit easier for beginners.
Recommended: Free Coding for Kids Resources
16. Move the Turtle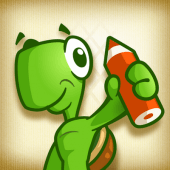 Platform: iOS & Android
Cost: $3.99
Ages: 4+
Move the Turtle is a slow and easy introduction to programming and complex coding concepts. This app comes highly recommended from a variety of news outlets including Wired and The Guardian.
With a cute intelligent turtle as a teacher, students will learn how to think like a programmer by creating algorithms to complete tasks. This teaches kids to break down big problems into smaller, programmable steps and learn what tools they need to execute them.
Learn more about Move the Turtle
Coding Apps for Kids in Middle School (Ages 11-13)
17. Sphero Edu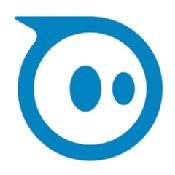 Platform: iOS & Android
Cost: Free + $129.99 for Sphero robot, prices vary for other robots
Ages: 5-13+, KG – 9th Grade +
Kids can control a host of Sphero robots with coding app Sphero Edu, including mini versions of Star Wars droids like BB-8 and R2-D2. Sphero robots also include balls and capsules that autonomously roll. They are impressively durable, waterproof, and agile.
With options for all levels of coding ability, kids can draw paths, use drag-and-drop code blocks, or write code text. Users can also turn their device sideways for a simple code-free remote control, which may discourage some kids from learning to code all together. Sphero is the more affordable of the app-controlled robots on this list.
18. Cozmo Code Labs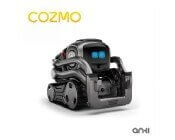 Platform: iOS & Android
Cost: Free + $149.99 for Cozmo the robot
Ages: 6-17+, 1st Grade – 9th Grade +
Cozmo is an unfathomably adorable little robot that moves, picks up blocks, looks around, detects objects, speaks short sentences, and more. Cozmo is controlled with Code Labs, a drag-and-drop coding app and is bound to be a huge hit with the kids.
Although you can create mazes and obstacle courses for Cozmo in your home, there aren't any levels or challenges to this app. The free play may be too open-ended to keep the attention of some kids. Also, it is an expensive and somewhat fragile toy that has occasional glitches and needs to be charged. Still, Cozmo's charming personality is pretty irresistible.
Learn more about Cozmo Code Labs
19. Hopscotch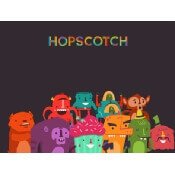 Platform: iOS
Cost: Free + $7.99/month subscription or $79.99/year subscription
Ages: 8-17+, 3rd Grade – 9th Grade +
Hopscotch is the "open world" of coding apps for kids and is most popular for teaching both STEM and artistic skills at the same time. Kids are given ample tools to control and command virtually limitless characters, designs, and illustrations.
They can create games and animations and share them with an online community. Purchases unlock additional features, but the free version is plenty entertaining. Hopscotch rewards kids for learning the logic of coding with immediate results. It uses a drag-and-drop interface, and leaves the boring syntax for later.
This app is ideal for creative types, but, for kids that like a little more structure, it may be too open-ended.
20. Swift Playgrounds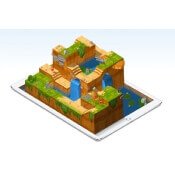 Platform: iPad
Cost: Free
Ages: 10-13+, 5th Grade – 9th Grade +
Swift Playgrounds is a collection of coding games for kids, created by Apple, that teach Swift, a programming language used to build apps. Swift is Apple's coding language, but several other apps on this list also teach it.
In the main game, players guide a cute character through challenges in a colorful 3D world. The coding app for kids also offers other coding games. The game integrates with other apps, and even controls non-Apple robots and drones like Lego, and even Sphero and Dash (also on this list).
This is a great way to ease your kids or teens into real text-based code, without completely foregoing the cute characters and games.
Learn more about Swift Playgrounds
21. Everything Machine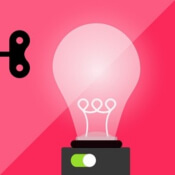 Platform: iOS
Cost: $2.99
Ages: 4+
Everything Machine is fun introduction to programming and engineering! If your kid is interested in learning how to code as well as what cool devices they can make using a variety of different hardware, they should check this app out.
The apps website boasts that kids will be able to create cool contraptions like a stop-motion camera and a voice disguiser. However, the real beauty of this app is that the only real limit is your kids imagination!
Learn more about Everything Machine
Coding Apps for Kids in High School (Ages 14-18)
22. Programming Hub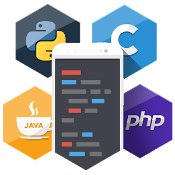 Platform: iOS & Android
Cost: Free + In-app purchases of $.99 to $74.99
Ages: 13+, 9th Grade +
If you have a teen who's ready to get further into the nitty gritty of coding, Programming Hub is a great choice. With over 20 languages to choose from, this app teaches high schoolers and adults in an accessible and fun way.
The pleasing design, byte-sized lessons, and mini challenges make coding approachable to anyone. However, this app does require some initiative on the part of the user. Younger children are likely to lose interest quickly.
Learn more about Programming Hub
23. Robozzle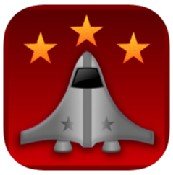 Platform: iOS & Android
Cost: Free + In-app purchases of $.99 to $1.99
Ages: 13+, 9th Grade +
If your teenaged,or younger, son or daughter loves logic puzzles, Robozzle will not disappoint. This unapologetically no-frills design is reminiscent of early arcade games like Pac-Man. With very few variables, this simple game allows for well over a thousand levels.
It will exercise your understanding of conditionals and force you to think outside the box. The game's forums provide supportive resources for Robozzle puzzlers. Throw your Sudoku away. You won't need it after you've tried this.
24. Codea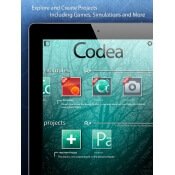 Platform: iPad
Cost: $14.99
Ages: 13+, 9th Grade +
Codea is another open-ended coding app for kids, like Hopscotch, Tynker, and Scratch JR. The app allows you to create interactive games, visuals, and graphics using the programming language Lua. Codea allows you to write code from various menus using simple touch commands.
You can incorporate characters, sounds, images, and commands from the menus into your design. Codea has very impressive 2d and 3d graphics. The interface, however, is somewhat sophisticated. Younger children are likely to get bored quickly.
25. Mimo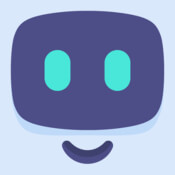 Platform: iOS & Android
Cost: Free
Ages: 4+
Mimo is a great way to sharpen your kid's programming skills. Mimo will schedule daily practice to ensure that your kid remembers important concepts as well as adds to their coding toolbox. Additionally, Mimo has a variety of different options for practicing how to code, one of which includes small exercises that they can do from the comfort of their own phone. Mimo compiles and runs your child's code in the app to see how they did and even gives real-time feedback!
Have your kid join millions of other people on their quest to become amazing programmers, one exercise at a time!
Coding Apps and Tools for Teens
Streamline your teens' search with the list found below. The apps featured on it are ideal for getting teens excited about coding; introducing them to coding principles; and, in some instances, teaching them how to use code to solve problems.
26. Khan Academy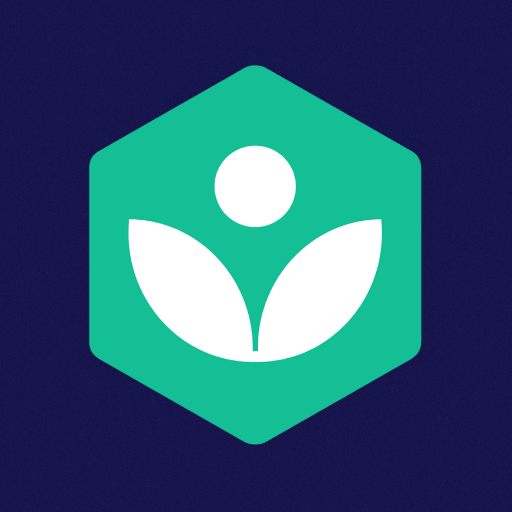 Platform: iOS & Android
Cost: Free
Ages: 8+
Khan Academy helps teens learn to code through interactive exercises, videos, and articles. Especially helpful is the instant feedback and step-by-step hints on each exercise. Students can follow along in the app with what they're learning in school, or practice at their own pace. If your teen wants to study coding offline, they can bookmark and download their favorite content to watch course videos without an internet connection.
27. CodeCademy Go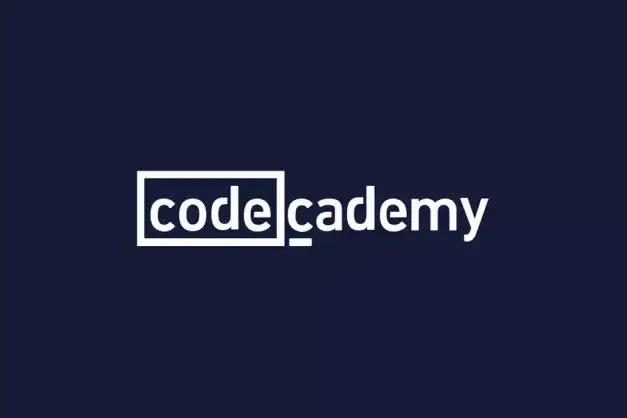 Platform: iOS & Android
Cost: Free
Ages: 13+
CodeCademy Go is the mobile version of CodeCademy who is well known for teaching kids and adults to code. It's perfect for beginners with free coding courses for languages including Python, JavaScript, Ruby, C++, and many more. Using CodeCademy Go, students can practice on the go wherever they are. Kids and teens can also practice their coding skills and syntax with daily flash cards. There are also helpful cheat sheets, videos, and projects to work on.
Learn more about CodeCademy Go
Recommended: Coding Toys for Kids
28. SoloLearn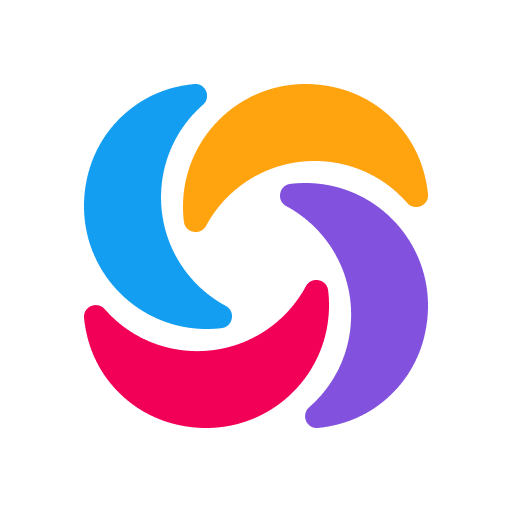 Platform: iOS & Android
Cost: Free
Ages: 13+
Sololearn gives teens different ways to practice and courses in languages like Python, C++, JavaScript, Java, machine learning, data science, and more. They can earn a certification in each course completed. Teens can even challenge others with head-to-head coding competitions. New content is available daily and based on their progress and preferences.
29. Encode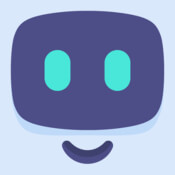 Platform: iOS & Android
Cost: Free
Ages: 4+
Encode's app self-paced lessons include bite-sized explanations, coding challenges and real-world examples to build up coding skills. Teens can learn Python, JavaScript, and Swift. Encode also teaches other skills like command-line, building websites, querying databases, and analyzing data.
Introducing your child to these coding apps for kids is a fantastic way to get them hooked on coding. Through these apps, they will begin to associate coding with fun, imagination, and possibility. If your child has an aptitude for coding, the best way to reinforce what they're learning is through structure and human connection.
Our program, here at CodeWizardsHQ, is an ideal tool for taking your child's coding talent to the next level. Our live online classes allow students to make a personal connection with a teacher, so they can ask questions, receive encouragement, and reinforce what they're learning on their mobile apps. Give the gift of opportunity to your child by introducing them to the wonders of code!
Ready to level up your child's learning experience? Take a coding class for kids with CodeWizardsHQ: