Meet Ellie! She was inspired by her older sister to start taking classes with CodeWizardsHQ, but then discovered what she really loves about coding. Ellie loves taking her homework projects and going even further than what is assigned to make them her own.
Living in Silicon Valley, tech talk is all around Ellie and her family, but none of them were that familiar with programming. What Ellie's parents did know, though, was that coding would be a beneficial skill for their daughters. That's when they started to research the best coding program for their older daughter.
We did a lot of research, but what I like about CodeWizards after reading the reviews is they have structured classes. You do have to go to class, so it's more like a school instead of if you do a free class online. At least for me, I tend to fall off the wagon with something like that, so I like that it's more structured.

Ellie's mom
After seeing what her older sister was doing in her CodeWizardsHQ classes, Ellie decided she wanted to join in on the fun, too. Since she just finished up sixth grade, she started with our middle school program and has completed Introduction to Python and Webpages with HTML & CSS. She's currently taking Interactive Web with Javascript, the final course in Wizard Level I before the Capstone project.
Customizing Her Code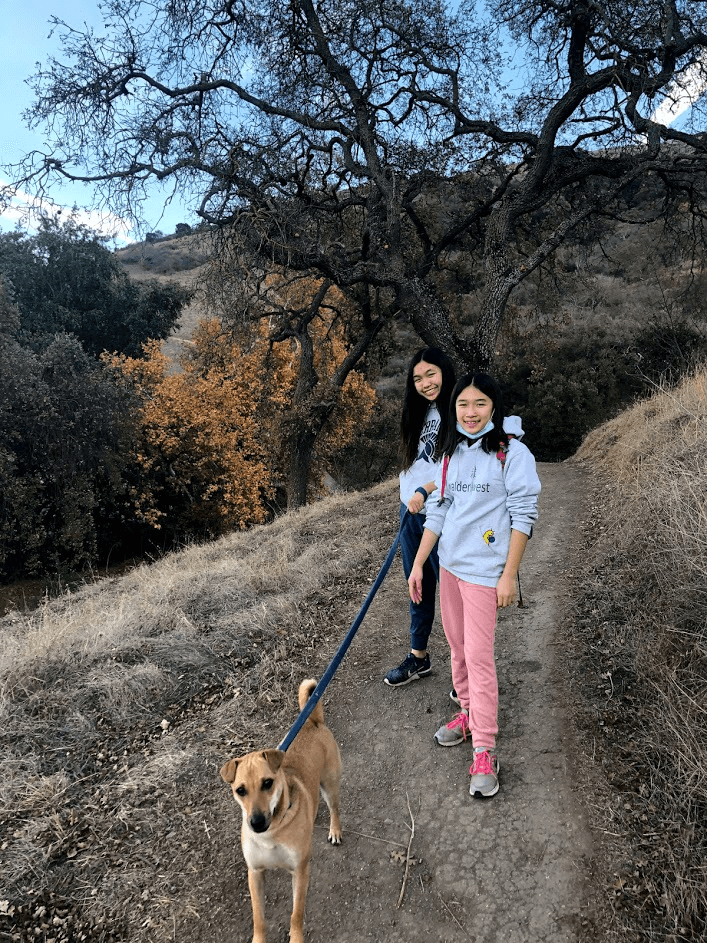 As Ellie has progressed on her coding journey, what she has discovered she likes the most is making projects interactive.
"It's more fun when it's interactive, so then the person doesn't just have to read what I made, they can also interact with the project," she says.
To customize her projects and make them interactive, she's known for going above and beyond with homework assignments, even researching new skills that haven't been taught in class yet.
"When I do the projects, I think of ideas of how to add something to it and I just wonder if it's possible to do with HTML. So I search it up and then I can fit it right into the code for CodeWizards."
One of her favorite projects so far was the foosball project at the end of Introduction to Programming with Python. But Ellie wasn't satisfied with just doing the project as it was assigned.
"I added some additions to them. Since it was the last project for Python, I kind of knew how to manage everything, so that's why when I added all the additions it was cool at the end. And there's two more additions in HTML that I liked because they were interactive and I can make it so that it links to other places, so I had a lot of fun doing that, too."
Inspiration From Her Hobbies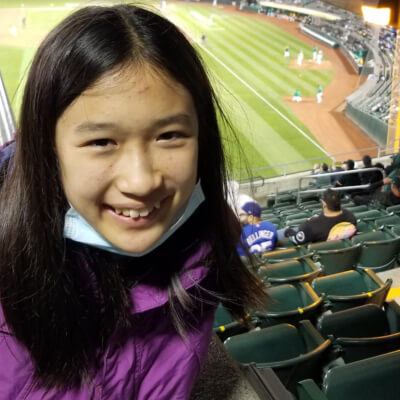 Outside of her CodeWizardsHQ classes, Ellie loves science and has also played the violin for three years in orchestra class. Her orchestra experience even influenced one of her coding projects, where she showed different instruments and how they sound.
Ultimately, it's the final results of these projects that keeps Ellie interested in learning more about coding.
"I enjoy coding because whenever you type code, then you're always wondering what the final result is going to be. So when I see the project after I coded everything, the final result is pretty cool. Because it's like cause and effect — you type all this code and then you finally see your final result and I'm kind of amazed by that," she says.
What Ellie has learned already in her courses is that she can take the fundamentals of coding and use them to create projects that go above and beyond her assignments.
"Once you understand the basics of the coding, you can just do anything from there. Like in HTML, there's a lot of things you can do with the code, but once you just know like how to type it, I think that's easy and you can just keep coding."
Ellie's teacher, Alec, loves seeing what she comes up with to make homework projects her own. Here's what he had to say:
She's an exceptional student, frequently going above and beyond in and out of assignments. Often times she takes the homework and makes them her own, even using tools and skills she learns outside of class. What she comes up with is always an awesome application of concepts, and honestly most of the assignments she does are far above and beyond what I would typically expect a student at this level to make.

Alec, CodeWizardsHQ Teacher
Ellie's Standout Projects:
At CodeWizardsHQ, Our Students Are Our Top Priority.
We are lucky to have Ellie and her family as a part of our community!
Interested in learning to code this summer?
See our summer classes and coding camps for kids.
Level up your child's learning experience. Take a coding class with CodeWizardsHQ:
Elementary School Coding Program, Middle School Coding Program, High School Coding Program