Being able to express yourself clearly is an important life skill. But it's no easy task: plenty of adults struggle with speaking and writing. What's the value of teaching communication skills to kids?
Giving your kids the tools they need to learn proper communication early on is crucial to helping them solve problems in life, whether personal or professional. Communication is also a building block in forming healthy relationships with others.
In this article, we'll delve into how you can develop basic communication skills for kids, types of communication skills, and educational resources for further learning.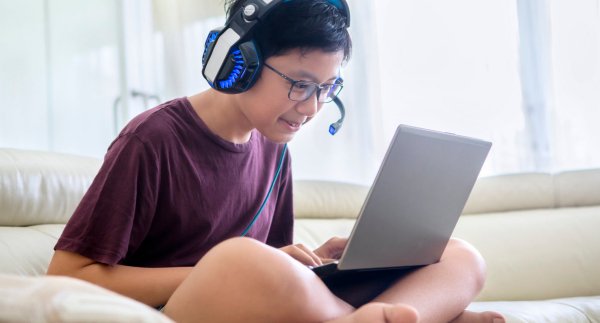 What Is Communication For Kids And Why Is It Important?
Put simply, communication is the ability to understand and offer up information in an easily comprehensible format.
Knowing how to communicate effectively is a form of social intelligence that enables your kids to socialize, collaborate, and form lasting relationships with other people, in addition to succeeding in the classroom.
What's more, strong communication skills can also strengthen critical thinking for kids and logical reasoning for kids. Communicating ideas with their peers is what helps a kid reinforce the foundation of critical analysis. While thinking through ideas on your own is helpful, open debate and discussion expose you to a diverse array of thoughts and opinions. In other words, communication is fundamental to developing an open mind.
There are some great ways to improve communication skills for kids, such as practicing listening, collaborating on projects, and learning through feedback on projects. All of which kids can experience through learning to code. Coding is a unique practice that allows kids to learn and build on all types of communication skills and that's just one of the reasons kids need to learn to code.
Types Of Communication Skills
In order to teach communication skills to kids, we first need to understand the different categories of communication skills that exist.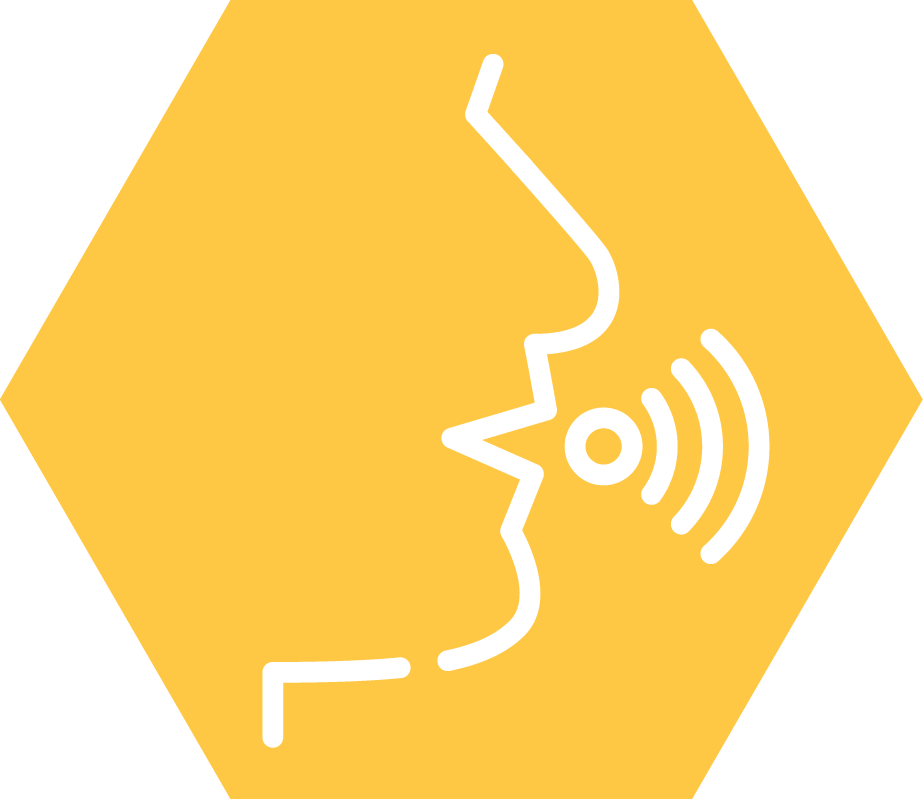 Verbal Communication
Speaking, holding a conversation, giving an oral presentation. Talking to others is a form of communication that we practice every single day.
What does strong verbal communication look like? Proactively asking questions, engaging a group in a conversation equally, making clear points with evidence, staying friendly (or professional, if the setting calls for it).
Examples of verbal communication: Giving a speech, talking to a friend on the phone, debating someone in the classroom, explaining a work project.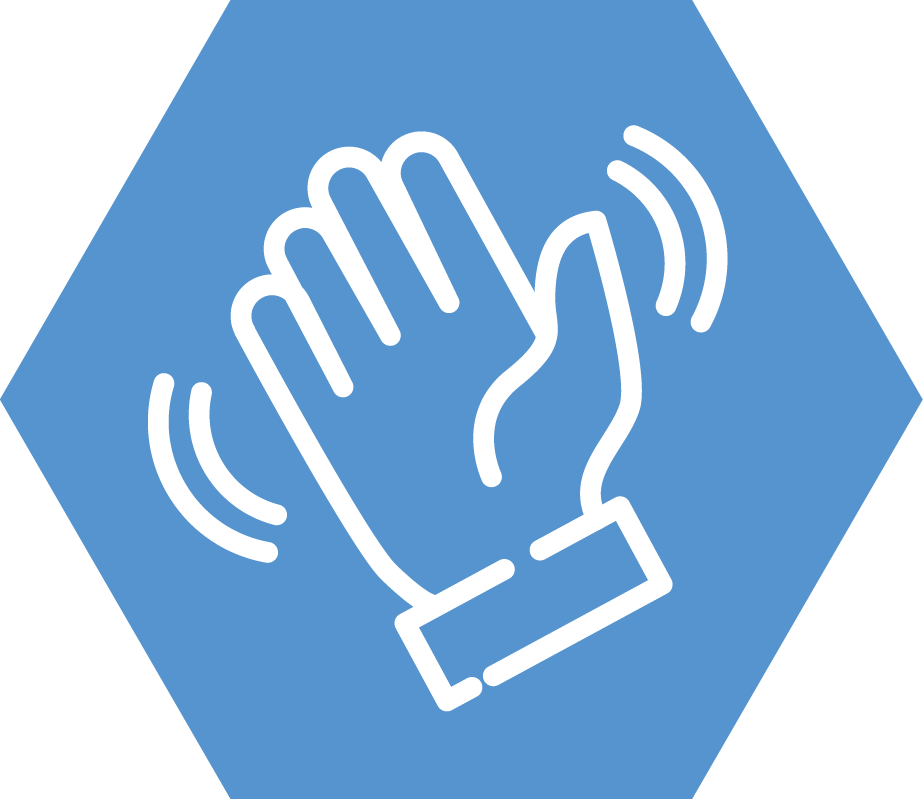 Nonverbal Communication
Even during a spoken conversation, there are many nonverbal elements that will affect how your communication is perceived.
What does strong nonverbal communication look like? Strong, even eye contact, confident posture, and appropriate volume of voice can all be effective types of nonverbal communication.
Examples of nonverbal communication: Gesturing for emphasis while performing, altering your tone in the middle of a conversation to show sarcasm, and raising your voice to show more emotion during a speech.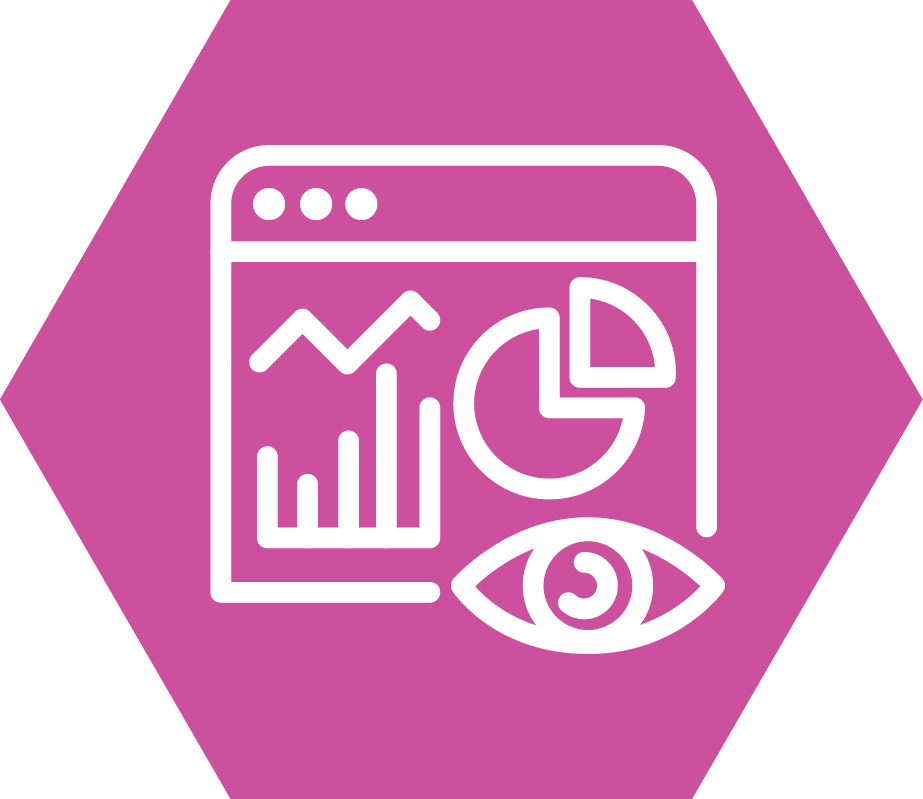 Visual Communication
Sometimes, explaining things in words simply isn't enough. Visual aids can be used to add context and help listeners visualize certain concepts.
What does strong visual communication look like? Clearly formatted graphics, visually appealing typography, and anything else that contributes positively to the visual experience of communication.
Examples of visual communication: Graphs, charts, tables, infographics, data visualizations, illustrations, or photos.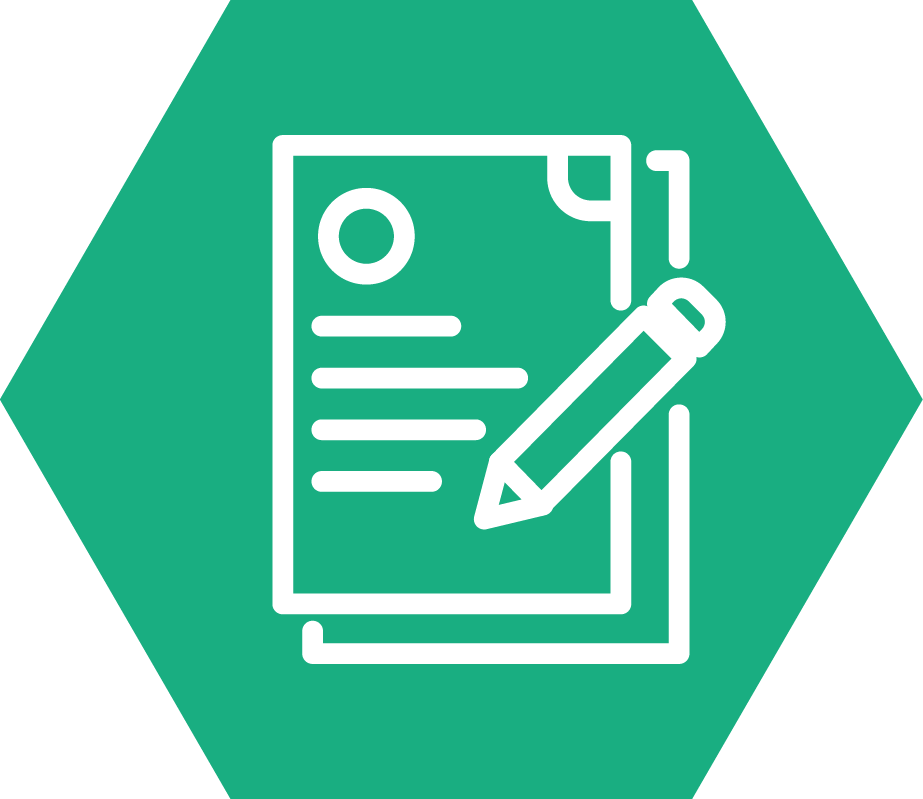 Written Communication
Communicating ideas through written text is often important in academic and professional contexts.
What does strong written communication look like? Good writing should have a solid grasp of grammar, appropriate tone, structural clarity, and (ideally) a gripping voice.
Examples of written communication: Emails, texts, reports, academic essays, and proposals.
Each of these forms of communication is used across every area of life. In order to teach good communication skills to kids, they need to be well-educated in each aspect of communication.
There are many ways kids can practice all of these skills. One of the best ways to hone communication skills is to learn how to code, especially in a structured, project-based learning environment. 
For example, my brother's high school robotics team used coding to build functional, working robots. Working on a team, they practiced verbal communication to collaborate on their code and build, but also planned each step of programming a robot through consistent planning (written communication) and collaborative sketches (visual communication). Finally, when they took their robots to compete against other robotics teams they needed to explain their work with a compelling presentation (verbal and nonverbal communication) to earn approval from the judges.
While their technical skills are what assisted them in visualizing the optimal code and building, ultimately it was their communication skills that helped them bring home the prize.
How To Improve Your Child's Communication Skills
So now that we know what communication skills are important for kids, what's the best way of improving communication skills for kids? Here are some strategies that parents can teach their kids in order to improve their communication skills.
Strategies for Parents
Talk things out. Solve your problems through discussion or debate. Whether you're having issues with friends or need an extension on a paper due to extenuating circumstances, you should communicate directly and honestly when it's appropriate.
Active listening. Don't listen to respond, listen for the sake of understanding what the other person is really saying. Give the person you're communicating with your undivided attention in the moment. When you do respond, try to address the core of what they are saying rather than just communicating your own ideas or emotions.

Showing that you're paying attention through more than just your verbal or written communication. If you're speaking to someone in person, use your body language to focus on the other person (e.g. direct eye contact, nodding to show understanding, etc.).
Think before you communicate. Speaking up impulsively, especially in emotional moments, can lead to trouble. Whether it's feedback from a supervisor or troublesome news from a friend, consider slowing down and taking the time to think before responding. Always be deliberate in what you say.
Be respectful. When in doubt, be kind. Address others the way you would like to be addressed, and never take your emotions out on people when they don't deserve it. Whether you're communicating with a teacher or a customer service agent, be nice.

"Thank you" and "please" go a long way!
Keep things clear and concise. Get to the point and be clear about what you're trying to say. Overcommunicating with too many words or unnecessary graphics can overwhelm your message, leading to a confused audience.
While teaching kids about these strategies is useful, the best way for them to hone their skills in communication is to practice them on their own time. Check out these activities that will help them practice communication!
Activities to Try
Reading books. Studying how other people narrate stories is crucial in helping any young writer form their own voice.
Show and tell. Especially for younger kids, this game is a great way for them to share something they are excited about and learn more about other people's interests. Aside from practicing verbal communication, they can also practice emoting through empathy.
Roleplaying. Putting yourself into someone else's shoes can help children (especially young children) empathize with other people.
Pictionary. This is a game where one person draws a picture and others have to guess what they're drawing. The act of collaborating and guessing together helps kids communicate better both visually and verbally.
Theater. Joining a community or school theater group is a great way to not just get involved in the arts but also improve nonverbal communication: tone of voice, volume, and emotional expression.
Creative writing. What better way to learn storytelling than to encourage your kids to come up with their own story? Give your kid a fun prompt or just let their imagination run wild!
Debate. Debate is another fun classroom or club activity for kids to socialize and learn how to communicate an argument succinctly.
The above are just a few examples of how to improve communication skills for kids. There are endless options for activities and games that are both fun and educational that will build communication skills kids and parents alike can appreciate.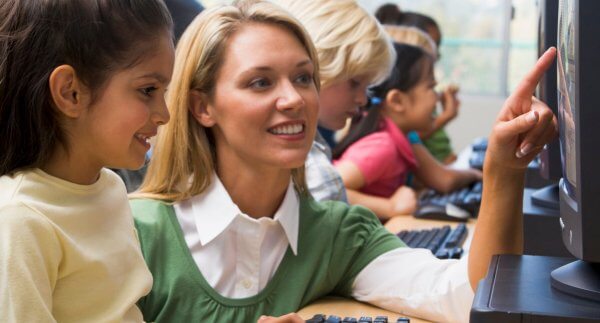 Develop Communication Skills By Coding
Is there an activity that develops communication skills in kids across every category?
Let's talk about coding.
When you learn to program, you hone all your communication skills:
Verbal. Programming is a collaborative process. Discussing and breaking down problems with your fellow coders is a great way to practice communication skills for kids.
Nonverbal. While developing coding projects, you'll often have to give presentations or explain your work. This is an opportunity for you to practice the nonverbal skills that make a presentation stronger.
Visual. Whether you're developing code for a robot or redesigning a website, visual communication is essential to programming work. In both physical and virtual spaces, your aim as a coder should be to make a visually pleasing and easy-to-use experience.
Written. Apart from the act of writing code itself, drafting proposals and communicating with a team over email or text is a critical way to hone written communication skills for kids.
However, not just any classroom can help kids develop both their coding and their communication skills. CodeWizardsHQ offers coding classes for kids designed for fun and effective online learning. Live instructors teach hands-on programming projects that also build on their communication skills. Students will be able to add a full portfolio of working web pages to show off their skills by the time they've finished their courses at CodeWizardsHQ.
What are you waiting for? Enroll today!