How do you succeed in a rapidly changing world?
For today's parents, this is the million-dollar, anxiety-inducing question. What kind of skills do kids need to not just survive but thrive in a world of constant technological innovation?
Two words: critical thinking.
Critical thinking for kids is the skill that keeps on giving. Proper critical thinking won't just empower them with insight into a few useful topics or specific areas of inquiry, but teach kids the importance of continuing to grow, no matter what state of life they're in.
With the foundation of critical thinking skills, kids can better learn future-ready skills like coding that they need to succeed in the 21st century.
So, why does critical thinking matter? What's the best way for kids to develop critical thinking? Read on to learn more about critical thinking and its importance for kids (plus gain access to a wealth of free resources to help hone critical thinking skills for kids of all ages).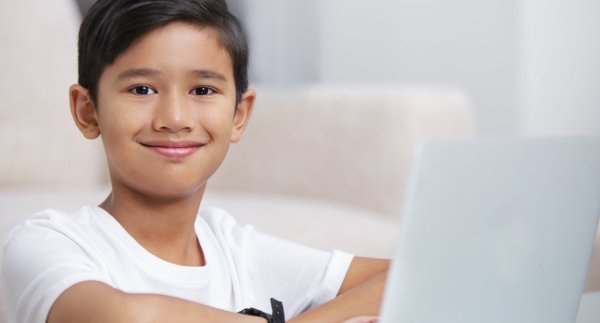 What is critical thinking for kids?
Critical thinking for kids is the ability to objectively analyze and evaluate a problem to form a judgment or solution. It's more than just the ability to think deeply about important issues. It's both a mindset they can use in analyzing situations and an intellectual toolkit to apply to problem-solving.
Critical thinking is the understanding that new ideas deserve to be scrutinized, even if they appear to hold up, and the ability to explore them through rigorous analysis.
Although you might associate critical thinking for kids with a classroom setting, it's important in far more than just an academic context. The ability to assess real-life situations and draw conclusions from them is essential in your child's future work as well, no matter which career they choose.
Ultimately, somebody with strong critical thinking abilities should be capable of exercising their ability to analyze situations in real tangible scenarios, whether in work or life.
Why is critical thinking important?
Let's delve a little deeper into why critical thinking skills are essential for a well-rounded, modern education.
Develops media literacy. In the digital age, there's an endless amount of information (and misinformation) that exists on the internet. Developing solid literacy in digital media also means having the critical thinking skills to thoughtfully engage with online content, understand why people say what they do, and make a judgment call on whether or not to trust certain sources.
Continue learning and growing. Most importantly, critical thinking is key for anyone who wants to keep growing beyond classroom learning. New ideas are everywhere in life, but you need the mindset to recognize and meet them where they are: in media, with other people, and in digesting the knowledge you already know. Cultivating critical thinking skills means the ability to continuously learn new things, no matter what stage of life you've reached.
Critical thinking for kids is the foundation not just for excelling in school but living an intellectually well-rounded life. What's more, it's crucial to learn critical thinking earlier in life as it's part of general cognitive development that begins even before children start school.
Picking up these skills early in life will give your children a step up in their academic and social lives and better prepare them for the future.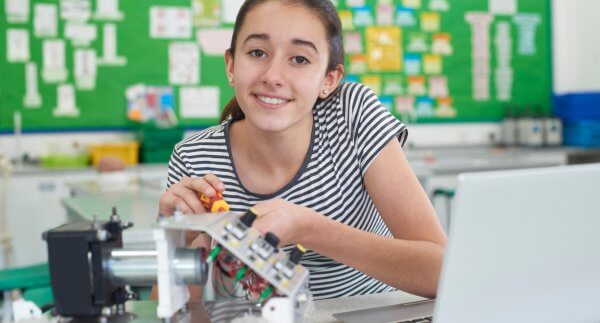 How To Develop Critical Thinking Skills In Students
Want to develop critical thinking skills for kids? Try these actionable tips!
Encourage curiosity about interests.
Kids are naturally curious about the world around them, and even more so about anything they might be interested in. Lean into their interests and encourage them to delve deep into any topics they want to know more about. Normalize learning more about their interests to empower them with the knowledge to both appreciate and criticize subjects of interest in the future.
Is your kid into gaming? Help them explore how the games they love were created, or how they can program simple games of their own by learning how to code.
Does your kid love art? Take them to museums to learn about different types of art and allow them to experiment with various modes of artistic expression.
Ask open-ended questions.
While yes or no questions are easier to solve, open-ended questions can motivate a line of questioning that encourages kids to think critically about the topic on hand or just get creative about outcomes. You can ask your kids open-ended questions, not just to start a conversation but also about things that have happened in their life. For example:
How do you plan to solve this argument with a friend?
(Pause while reading a story) What do you think will happen next?
Could you tell me about a time you were really happy?
Connect your kids with sources of knowledge.
Knowing how to interrogate or research new ideas is an invaluable skill for children and will help them develop their critical thinking skills. Familiarize them on how to responsibly use tools like the internet, the library, how to ask friends, family or other subject matter experts questions to find out more information.
Open up a discussion.
Discussion or even debate can help jumpstart the critical thinking process. Encourage your kid to speak up and share their thoughts as a form of reflection, interrogation, or just to formulate ideas. While this can apply to more academic subjects, normalizing speaking your mind on mundane topics can be helpful as well. For example:
Tell me about your day.
How do you feel about the way this went?
Can you think of some other ways you could've solved this problem?
What did you enjoy the most about this event?
At the end of the day, encouraging critical thinking is about making sure your kids can be intellectually and emotionally open to new and exciting ideas.
Helpful Resources to Teach Critical Thinking to Kids
While verbal question and answer can be helpful in teaching critical thinking skills for kids, there are plenty of helpful resources online and at school. Here's a great list of resources to get you started.
Critical Thinking Skills in Coding
One of the best ways to teach kids critical thinking is by teaching them how to code. Coding helps kids develop critical thinking through cultivating skills like:
Creative problem-solving. There's more than one way to achieve the correct solution. Trying new methods is not only encouraged, but it's necessary. Your children will get practice breaking down bigger problems into smaller components that
Persistence. Coding can often involve solving complex issues, and it requires iteration upon failure. Instead of giving up after making mistakes, kids are encouraged to try again until they succeed.
Visualizing issues from different perspectives. A key element of both coding and critical thinking is considering problems from a variety of different perspectives. When coding projects such as games or websites, for example, you need to think outside the box: not from your perspective as a creator, but from a user perspective.
CodeWizardsHQ offers structured coding classes for kids that center on engagement and learning by doing. Students are encouraged to critically think about coding not just in a classroom setting, but by completing real projects in collaboration with their fellow students.
No matter what step your kid is at in their academic career, CodeWizardsHQ has them covered. With robust, progressive programs for elementary, middle, and high school, students advance as they learn, moving through a professionally designed curriculum that will fit any student's needs. From picking up the basics of coding at a young age to the opportunity for a real-world internship in high school, your kid can jumpstart their coding journey at any stage.
Enroll today to hone those critical thinking skills!