STEM (science, technology, engineering, and math) education helps equip students with the real-world skills of critical thinking, problem-solving, creativity, and collaboration with others. STEM knowledge also helps students understand and apply math and science content in preparation for college and careers.
Teaching these important 21st century skills can seem daunting and the cost of curriculum for STEM can take a large bite out of the homeschool budget. Fortunately, homeschoolers can find a plethora of free resources online to supplement their homeschool curricula. Government, university, and private sites devoted to STEM are plentiful and many have extensive programs devoted specifically to K-12 education. Here are some of the best free STEM resources for homeschoolers.
Agricultural Science
Toward a Sustainable Agriculture
Developed by the University of Wisconsin-Madison Center for Integrated Agricultural Systems, this high school curriculum covers sustainable agriculture, field crops, animals, horticulture, and organic agriculture.
Astronomy and Space
Space technology topics are presented with lessons for students K-12. Students can enjoy apps, e-books, podcasts, videos, and live casts. In-depth information is provided for studying NASA's missions, telescopes, and the solar system.
Stellarium is a planetarium for your computer. Students grades 4-12 can view a realistic sky in 3D, which can be used to observe patterns of motion of the sun, moon, and stars. Magnify the planets to learn more about them and their moons.
This online simulator allows students to view the night sky and celestial objects. WWT uses seamless visualization and sharing of scientific data and stories from major telescopes, observatories, and institutions.
Biology
Biology4Kids provides basic biology help and information for all ages. Site information covers cell structure, cell function, scientific studies, plants, vertebrates, invertebrates, and other life science topics.
Explore.com's live cams, films, and supplemental information bring animals all over the world into the classroom.
This site includes lesson plans, live streaming events, live animal cams and many more learning resources for students of all ages.
Created by the Cornell Lab of Ornithology and the National Audubon Society, the Great Backyard Bird Count is an online citizen-science project to collect data on wild birds and display results in near real time. It takes place in February and is a great supplement to winter homeschool activities.
National Oceanic and Atmospheric Administration Education Website
The NOAA Education Portal is a one-stop shop for teaching resources about the ocean and atmosphere. Discover curricula, lesson plans, and real-time data to bring NOAA science into the homeschool classroom.
Ocean School is a program from the Ocean Frontier Institute in partnership with the National Film Board of Canada. It incorporates storytelling techniques, immersive technologies, and interactive media to explore oceanography topics.
The virtual microscope from NC Community College's BioNetwork lets students practice working with a fully interactive 3-D scope. The site instructs students in proper microscopy techniques, then students can test their knowledge by viewing virtual slides.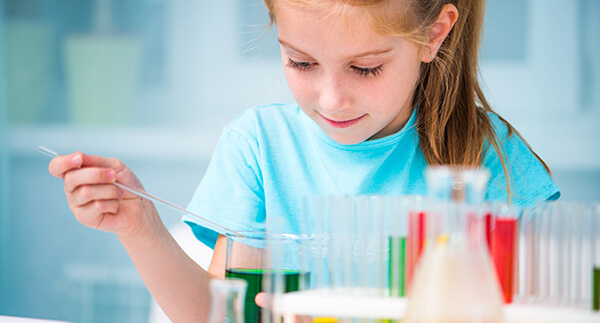 Chemistry
The American Chemical Society promotes chemistry education with lesson plans, classroom activities, textbooks, and multimedia resources for middle and high school students.
Rader's Chem4Kids is a website for 6-12 graders learning the basics of chemistry. The site provides explanations, activities, and other resources to aid students in understanding matter, atoms, elements, the periodic table, reactions, and biochemistry.
Coding
Blockly teaches programming principles and introduces JavaScript using a block-based programming language. Designed as beginner-level for ages 8 and up, students use blocks of code to build games and animations.
Carnegie Mellon University Computer Science Academy
CMU CS Academy offers high school students three different graphics-based computer science courses. Each curriculum uses interactive notes, autograded exercises, creative tasks, and projects.
Code.org is a non-profit dedicated to expanding the knowledge of computer science. Its website has hundreds of courses and activities by grade level.
CodeWizardsHQ supports coding education with articles, activities, and resources for students on their blog. The site also provides helpful advice for parents interested in a coding education for their children. Fee-based live, online coding classes are also available for students ages 8-18.
Scratch is a block-based visual programming language for children ages 8-16 created by MIT to teach kids the basics of coding. The website allows students to create and share stories, games, and animations that they create in Scratch.
An even simpler version of Scratch, ScratchJr is an introductory block-based programming language that enables children ages 5-7 to create their own interactive stories and games.
Swift is a programming language for developing Apple iOS programs and apps. Especially useful for beginner programmers. Swift Playgrounds lets kids ages 8-12 work at their own pace.
Engineering
High school students can find an endless selection of online engineering courses and textbooks from MIT OpenCourseWare, an initiative of the Massachusetts Institute of Technology. Educational materials from its undergraduate and graduate-level courses are available.
The University of Colorado at Boulder features a treasure trove of engineering and general science material. Its digital library consists of standards-aligned engineering curricula for K-12 students.
A joint effort between the Institute of Electrical and Electronics Engineers, IBM, and the New York Hall of Science, the site features more than 130 free or low-cost engineering lesson plans for specific age ranges.
Forensic Science
High school students can find free forensic courses from FutureLearn, a British digital education platform jointly owned by The Open University and SEEK Ltd. Engineering. Math and general science courses are also available.
Health Sciences
EdX, a nonprofit from Harvard and MIT, offers a variety of health classes including human anatomy, nutrition, and health. Students can learn about public and global healthcare policy, healthcare informatics, and other health and wellness issues with courses from top universities and institutions around the world.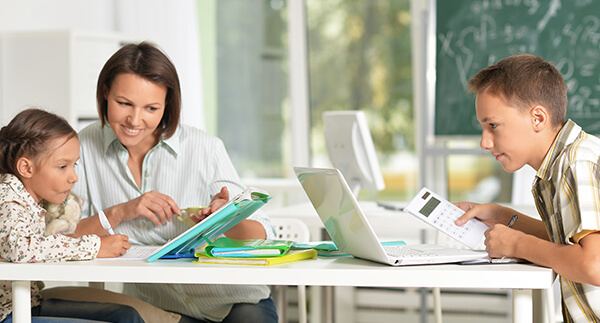 Math and Finance
Students can find a comprehensive personal finance curriculum from The Actuarial Foundation. With Building Your Future, high school students study the essentials of personal finance with a handy series of workbooks for students and teachers.
Monetary, economics, and financial education resources are offered from the Federal Reserve Bank. K-12 students can find interactive lessons by topic and grade level.
MasterMath is a middle school math program with video lessons, worksheets, and quizzes.
Math Antics is a YouTube channel that presents math topics and basic concepts with understandable and engaging videos.
Math-Drills free worksheets cover everything from basic operations to statistics. Worksheets are available on a broad range of topics including number sense, arithmetic, pre-algebra, geometry, measurement, money concepts, and more.
Math is Fun offers a complete K-12 math curriculum explained in easy-to-understand language, plus puzzles, games, worksheets, and an illustrated dictionary.
Math Planet is an online resource where students can study high school math courses in pre-algebra, algebra 1 and 2, and geometry. They also offer prepared practice tests for the SAT and ACT.
Shmoop's math pages include pre-algebra through calculus study guides that lead students through tough topics with simple lessons and definitions. Shmoop does have subscription offerings, but much of the content is free. There are plenty of helpful links to other math sites as well.
Zearn Math has a complete math curriculum for grades 1-5. Parents create individual accounts to access digital lessons, student and teacher materials, and class reports.
Meteorology
The National Weather Service boasts a huge list of weather educational resources for all ages. The site links to an extensive list of lessons, games, and videos covering weather topics.
Created by a meteorologist, Weather Wiz Kids teaches kids about the world of weather with articles, lesson plans, and experiments.
Physics
MinutePhysics's YouTube channel provides short videos on astronomy and physics with easy-to-understand illustrations. Students learn about fundamental concepts such as gravity and light as well as higher level topics like relativity and quantum mechanics. It is recommended for high school students.
Physics and Engineering Festival
Presented by Texas A & M University, the annual Physics and Engineering Festival exposes students to engineering and physics concepts through student and professor presentations. The annual event takes place in April and is accessible virtually through their website.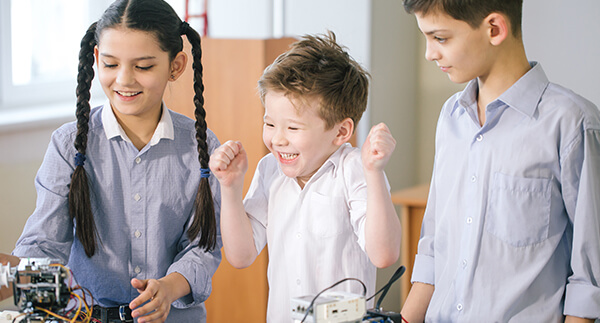 Robotics
RootSaid Arduino Projects & Robotics Tutorials
This YouTube channel has beginner to advanced video tutorials, lessons, and project ideas for students to learn about robotics.
Students can study robotics with online courses from some of the top universities in the world including the University of Pennsylvania and Columbia. Courses include robotics engineering, dynamics, locomotion, machine learning, and more.
Homeschoolers interested in robotics will find lessons, activities, games, and much more in this
guide to robotics presented by the Institute of Electrical and Electronics Engineers.
NASA Robotics Alliance Project
NASA houses a large collection of challenges, competitions, projects, and informational videos on robotics. Check the site often for new competitions and events. The site also features an extensive list of government/university and private robotics resources.
Queensland University of Technology' Robot Academy
The Queensland University of Technology's Robot Academy offers short video lessons and full courses dedicated to robotics. The content is university-level and can be accessed at no cost.
STEM, Multiple Disciplines
California Academy of Sciences
General science lesson plans and an extensive video vault are available for students K-12. These are presented in a handy searchable database by grade level and subject.
CK-12 is a non-profit organization dedicated to increasing access to high quality educational materials for K-12 students all over the world. General science and math topics are covered with interactive lessons, videos, and texts.
Crash Course's YouTube channel provides easy-to-understand and entertaining educational videos for middle and high school students. The Crash Course team has produced more than 32 courses on a wide variety of subjects that include organic chemistry, biology, philosophy, and ecology.
EarthSky presents daily updates and articles from scientists around the world explaining scientific concepts from the Earth, sky, and the human world. EarthSky provides engaging supplemental curriculum for middle and high school level science.
Easy Peasy All-in-One Homeschool and Easy Peasy High School
Easy Peasy's programs are popular with homeschoolers and offer a complete Christian curriculum from preschool through high school. The curriculum includes math and science for each grade level.
Located in San Francisco, the Exploratorium is a public learning laboratory exploring the world through science, art, and human perception. Its website features activities, exhibits, videos, and more discussing space, biology, chemistry, earth science, engineering, and physics.
Frontiers for Young Minds is an open-access scientific journal written by scientists for students. The website offers scientific articles spanning numerous scientific topics. Kids can participate by reviewing content pieces.
Georgia Virtual Learning shares the content of many of their middle and high school courses online. Complete curricula for a wide variety of science subjects are available on this site.
Khan Academy is a non-profit educational organization that provides learning tools in the form of short video lessons. STEM subjects for K-12 include math, science, engineering, coding, and robotics.
Elementary and middle school students enjoy videos, games, activities, and quizzes centered around general science concepts.
National Informal STEM Education Network
The National Informal STEM Education Network (NISE Net) is a community of informal educators and scientists dedicated to supporting STEM learning. The site's lessons, activities, articles, and resources are dedicated to STEM education.
Ology is the science website for kids from the American Museum of Natural History. The website specializes in all of the "ologies," and provides stories, games, hands-on activities, and videos covering a variety of science topics.
PBS brings homeschoolers videos, lesson plans, and interactives for a broad array of science topics, engineering, and math for kids in preschool through high school.
Science Bob features a comprehensive selection of science experiments and science fair ideas for all ages. The science blog, videos, and Q & A section can help supplement homeschool science curriculum.
Science Buddies offers a huge array of projects, lesson plans, and activities for K-12. STEM topics include physical, life, earth, behavioral, social sciences, as well as math, computer programming, and engineering.
SciShow Kids explores the scientific secrets of the universe through fun YouTube videos. Kids ages 5-10 years old will enjoy conducting experiments, researching new questions, and hearing from experts.
SeaQuest locations let you see, touch, and feed thousands of animals. Their blog offers free resources to learn about sea animals and ecology.
Smithsonian Science Education Center
The Smithsonian Science Education Center website explores life, earth and space, physical and engineering sciences with videos, eBooks, curricula, apps, and more. The site includes a searchable database of lesson plans by grade and topic.
Steam Powered Family has tons of projects and videos focusing on encouraging STEM/STEAM learning and positive mental health.
TED-Ed is the school education-focused arm of the TED video creation platform. It is filled with educational videos that can be used to create engaging lessons. Their extensive science offerings include hundreds of science presentations and notably, an interactive periodic table with a lesson for each element.
Developed by a mom, educator, and scientist, Under the Home is Charlotte Mason inspired, ad-free, and covers a wide-variety of subjects including science for grades K-5.
ZipSchool has recorded classes for students ages 4-12 around topics such as space travel and dinosaurs, as well as general science, engineering, and math subjects.