Coding Classes for Kids That Get Results
A structured coding program keeps kids learning and engaged.
Internship Program: CodeWizardsHQ is the only online coding school that offers a real-world internship where students get to build their portfolio by working on a project for a nonprofit.
Specialty Tracks
Summer Tracks
Ready to start your child on their coding journey?
Class Tuition
$447 Per Course
Tuition is spread out in 3 payments of $149.
There is no contract. You may cancel anytime within the first 4 class sessions. Full guarantee details.
Classes Focused on Active Learning

We've developed our structured curriculum over the past 5 years to teach coding fundamentals through fun, interactive projects that keep kids engaged and learning. Students quickly use their coding skills to build their own games, websites, and apps.

Learn The Most In-Demand Programming Languages

Students get a head start on the future by learning in-demand coding languages including HTML, CSS, JavaScript, Python, and Java.

Teachers Dedicated to Your Child's Success

We only select the top 2% of teaching applicants who are both coding experts and passionate about teaching. Every teacher makes a personal investment in your student's success.

Get Support Outside of Class

Students can message their teacher outside of class, attend free homework help sessions, and join our student forum to get the additional support they need.

100% Risk-Free Trial

If you're not happy with your child's experience, you can request a full refund of tuition within the first 4 classes. Unlike a typical trial class, your student gets to attend 4 complete classes, with the same teacher and full access to all of our resources. We're confident your child will love their CodeWizardsHQ experience, but our money back guarantee makes enrolling in a course truly risk free.
Coding Classes for Kids That Get Results
Hear From Current CodeWizardsHQ Parents
Our reviews speak for themselves.
How Wizard Levels Work
Wizard Levels are the foundation of our coding classes for kids. Students start with the first course in Wizard Level I for their age group and progress through the levels as they complete each additional course. Our programming classes are progressive, building upon what students learned in the previous course, so they need to be taken in order.
If your child has prior coding experience, they are encouraged to take our placement test so we can determine the best course for their individual experience.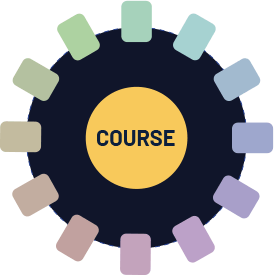 12 55-Minute Lessons
=
1 Course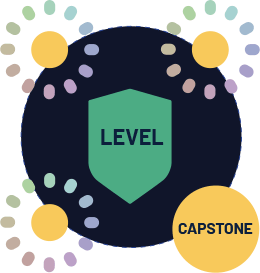 3 Courses
+
Capstone Course
=
1 Wizard Level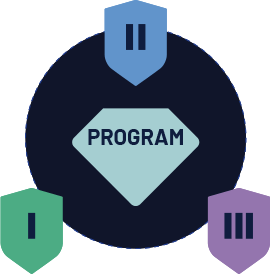 3 Wizard Levels
=
Full Program
Questions? We Are Here to Help.
Easy answers to some common questions.
More questions? Find answers on our FAQ page.
Get Your Wizard Started
Start coding with our experienced teachers today.
Enroll risk-free with our 4-session money-back guarantee. Full guarantee details.