Find the perfect gift for your teenager this holiday season or for a special event like a birthday or graduation. Coding gifts for teens can be a fun way to encourage your child's interest in science, technology, engineering, or math (STEM).
Learning to code prepares teens for their future in college and career.
Whether your teen is a bonafide techie or just dabbling, robotics kits and programming games and toys can make for a fun gift. Teens can delve into hardware and software design, engineering, and application development using coding toys and kits. 
Kids can use these toys and kits to get hands-on experience with coding and learn written languages like JavaScript, C++, and Swift. Try any of these coding gifts for teens to surprise and inspire your child.
Recommended: Teens 13+ Coding Classes
Cool Coding Gifts for Teens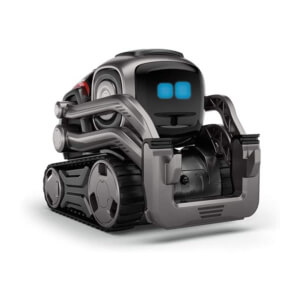 Anki Cozmo Robot
The Anki Cozmo Robot may remind teens of WALL-E, the beloved Pixar robot. With Cozmo, teens use the Code Lab to program the robot to perform tasks and complete objectives. As teens interact with the robot, it gets smarter, showcasing new personality traits, skills, and games.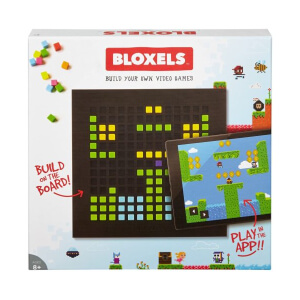 Bloxels Build Your Own Video Game
Mattel's Bloxels integrates the physical and digital worlds with "Build Your Own Video Game." Teens initially use designs included in the kit to create games and then "digitize" them with the Bloxels Builder app. Once they're familiar with Bloxels, they can use the game board, color blocks, and app to build and code their own games.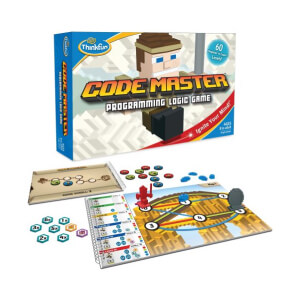 Code Master Programming Logic Game
Code Master is a traditional board game with a computer science twist. Teens and parents who play the game learn programming logic, as well as develop computational and problem-solving skills. With 10 maps and 60 levels, the gameplay changes frequently, which keeps teens motivated to learn and win.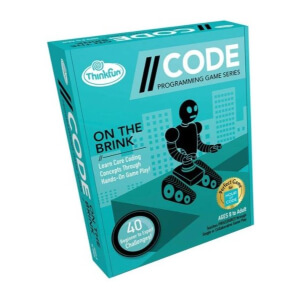 Code: On the Brink
Code: On the Brink places teens in the role of programmers. Their objective: Be the first to guide their robot from the starting point to the finish, all while working within certain fixed requirements. The game tests teens' understanding of programming concepts. It also unleashes problem-solving skills as teens progress through 40 challenges that range in complexity and difficulty.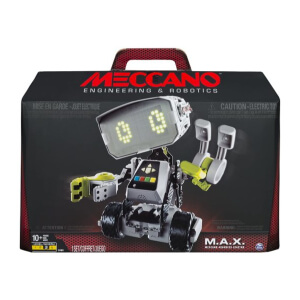 Meccano-Erector M.A.X.
M.A.X. combines robotics and a programming platform. Teens can use the platform, plus the robot's built-in artificial intelligence (AI), to create a one-of-a-kind robot that responds to their prompts. When they tire of the traditional M.A.X., they can reassemble its 332 parts into another robot.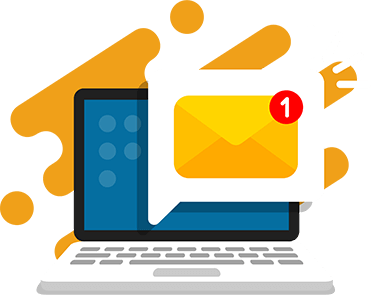 Get latest in kids coding
activities, news, and resources!
Newsletter Sign Up
"*" indicates required fields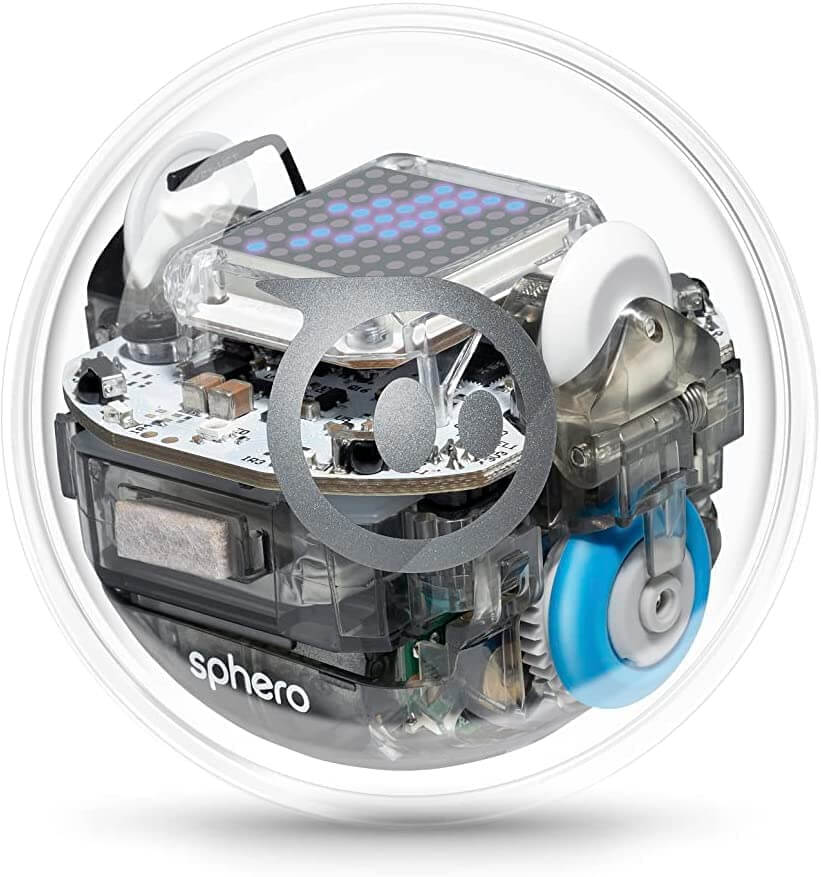 Sphero Bolt Robot
An Amazon's Choice product, the Sphero Bolt aims to entertain and educate. This app-enabled educational robot features educational games to play or create your own. Sphero Bolt is powered by the free Sphero Edu app and where kids can learn JavaScript, Scratch, and Swift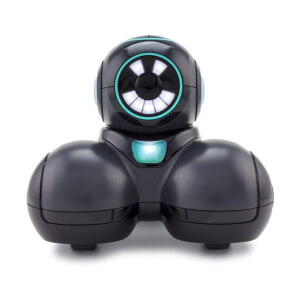 Wonder Workshop Cue
The Wonder Workshop Cue looks like an alien robot with its glowing lights, tripod base, and head. Teens first get acquainted with the robot through its emotive AI. They then move into adjusting the robot's behaviors with games and challenges that start with block-based programming and end with JavaScript.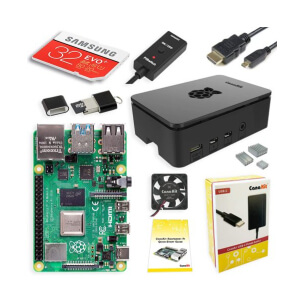 CanaKit Raspberry Pi 4 4GB Starter PRO Kit
Building a robot is fun, but building a computer that can be used for everyday tasks is fun and useful. This Raspberry Pi Starter Kit brings together all the components needed to build a computer from scratch, including a micro SD card preloaded with the NOOBS OS. Or, you can install another OS like Raspian or Windows 10 as an easy way to experiment with coding.
This kit is a great choice for anyone interested in learning about how computers work.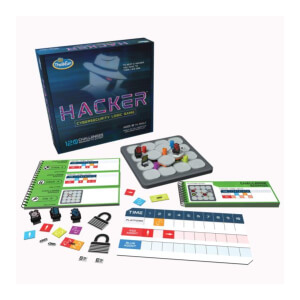 ThinkFun Hacker Cybersecurity Coding Game
This coding-oriented board game combines gamification principles with a screen-free experience to teach kids the basic principles of coding and cybersecurity in a fun way. And with 120 different coding challenges in increasing levels of difficulty, it's sure to meet players right where they are.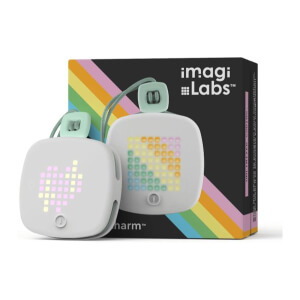 imagiLabs Creative Accessory: imagiCharm!
The imagiCharm accessory by imagiLabs uses 64 color-changing LEDs to make wearable designs and animations. Their proprietary app uses a bluetooth connection and real Python code to get teens coding their very own pixel-art designs. It's a truly unique and beginner-friendly way to start coding!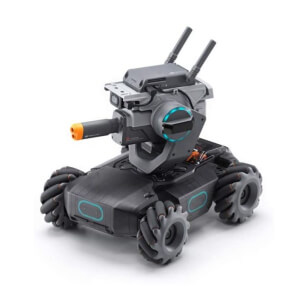 DJI RoboMaster S1
This modular robot system from DJI is one seriously cool programming platform. The system is designed to challenge young programmers to develop their skills! But since it can be programmed using either Python or Scratch, it's accessible for beginners as well. The car can either be programmed or driven in a first-person view mode, making this one an amazingly fun experience.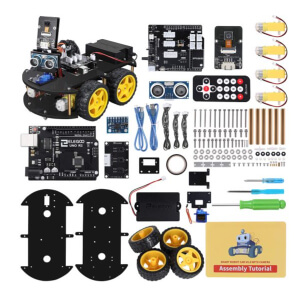 ELEGOO UNO R3 Project Smart Robot Car Kit
This ELEGOO Smart Robot Car Kit takes a ground-up approach to building a robot car. The kit comes with all the components needed to make a robot, including the Arduino board and sensors needed to get it going. It isn't recommended for true beginners, though, as a decent grasp on electronics and programming is needed to get it working.
Give the gift of coding to kids and teens!
With a 93% student success rate, a CodeWizardsHQ class is a gift with the potential to jumpstart any coding journey. Live, instructor-led coding classes for kids give unparalleled flexibility to the learning process, helping students move at their own pace. The high school coding program has 3 different levels available, and program graduates can even apply for a real-world coding internship, which is a great addition to their portfolios and for college application. 
Apart from just being a lot of fun, knowing how to code is a skill that can be useful in a wide variety of careers. That means that buying gifts that help teens dip their feet into the coding world does a lot more than entertain them. It helps to prepare them for the future.
And that seems like a pretty good gift, to me.