Find a Minecraft Summer Camp
CodeWizardsHQ delivers the most fun and effective live, online Minecraft camps for kids and teens ages 11-18. Students attend a 5-day camp from the convenience of your home with an expert instructor.
Camps are available in May, June, July, and August. View schedule for additional details.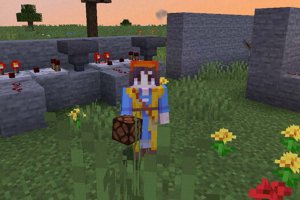 Intro to Redstone Logic in Minecraft
Ages 11-13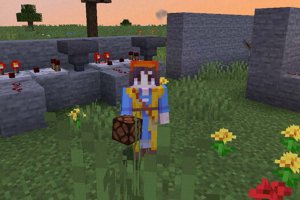 Intro to Redstone Logic in Minecraft
Ages 14-18
Learn coding fundamentals with your favorite game, Minecraft.
Summer camp is the best place to explore your child's interest in gaming and technology. Join a Minecraft camp to learn about programming logic and coding fundamentals. Students can go from playing games to building them!
The CodeWizardsHQ Advantage
Our reviews speak for themselves.
Questions? We Are Here to Help.
Easy answers to some common questions.
What happens after enrollment?

We will confirm your enrollment, class time and start date through email. After that, we will send a welcome email with all class information.
What technology do we need?

You need a computer with a microphone and a speaker, a browser (Google Chrome) and a good internet connection.

Chromebooks and iPads are not compatible with our platform.

See full details on What Technology is Needed for Class.
What is your typical class size?

Our class size is small, usually between 6-8 students. We have found this as the optimal size for successful group work and individual attention.
Who is the summer program for?

Our summer coding programs are ideal for kids and teens ages 8-18. They're particularly enjoyable for kids with interest in technology or video games. Beginners are welcome, no prior coding experience is needed.
Can my child and their friends be in the same class?

We are happy to accommodate friend requests when possible, as long as students are on the same curriculum and give a minimum 1 week notice in advance of class start date. We will not be able to rearrange class assignments once classes are filled.

When enrolling siblings or using a referrer name during enrollment it is not assumed that they want to be in the same class. Please email us at [email protected] if you would like students grouped in the same class.
Why should I enroll now?

We have limited spots available. By enrolling early, you guarantee yourself a spot in the program.
What if I enroll now and something comes up?

3-Week Summer classes. You may cancel anytime within the first 4 sessions, before the fifth session starts for a full refund.

1-Week Summer camps. You may cancel anytime before the first class for a full refund.
What if I travel during summer?
Is there a money-back guarantee?

Summer classes have a 4-session guarantee. You may cancel anytime within the first 4 sessions, before the fifth session starts.

Summer camps have a cancellation refund guarantee. You may request a full refund at least 7 days before the first scheduled day of camp.

See full guarantee details.
More questions? Find answers on our FAQ page.

Get Your Wizard Started
Start coding with our experienced teachers today.
Enroll risk-free with our 4 session money-back guarantee. Full guarantee details.