There are few games around with as large of a following as Fortnite. In part, that's because it does an excellent job of creating a space where kids can hang out with their friends, and in part, it's because Fortnite does a great job of creating varied content to keep things fresh.
But mostly it's just because Fortnite is a whole lot of fun, as the best games always are!
That "fun factor" also means that buying Fortnite gifts is a great choice for parents who have kids who love the game!
23 Fortnite Gifts for Kids that Boys and Girls Will Love
Of course, there are tons of great Fortnite gifts for kids out there, so it can be difficult to know just what to get your Fortnite fan.
No worries! We've got you covered with this list of great Fortnite gifts for boys or girls of all ages. Check them out below.
1. Fortnite Battle Bus Deluxe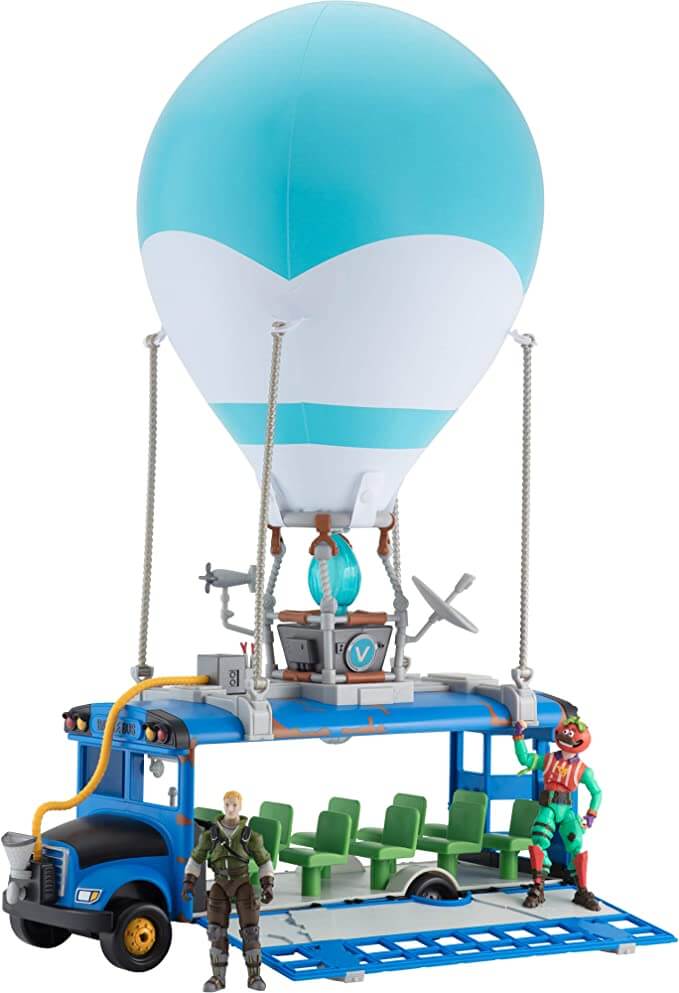 Ages: 8+
Every Fortnite battle starts off on the Battle Bus, so it seems like this Deluxe Battle Bus is the perfect start to any Fortnite fan's toy collection! It's a 14-inch replica of the game's Battle Bus and comes with 2 different Fortnite action figures and room for 8 more to hop on board.
2. Fortnite Micro Legendary Series Squad Mode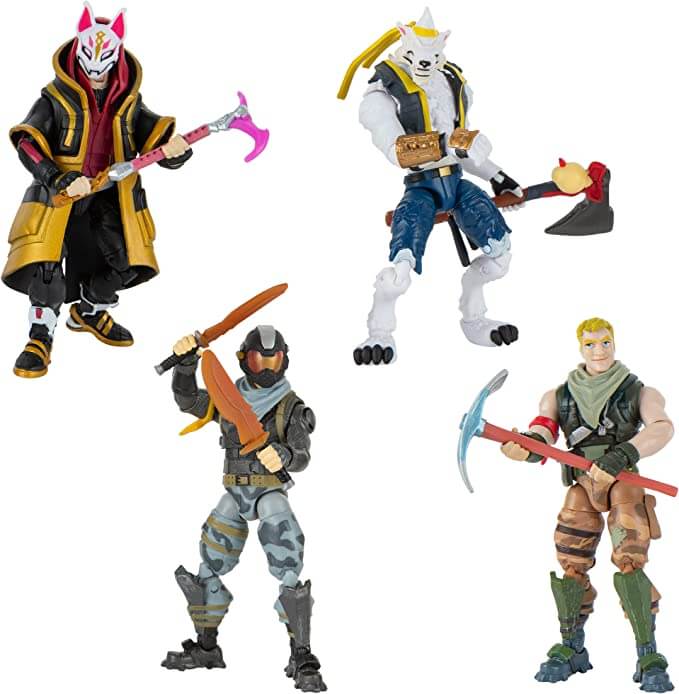 Ages: 8+
Of course, once you have the bus, you're also going to want some action figures to fill it up!
This is a 4-pack of Fortnite figurines complete with their own gathering tools and ready to squad up for an exciting Battle Royale match. These 4-inch figures are the correct size to fit in the Battle Bus above, but there are other sizes of action figures if you prefer.
3. Fortnite – Bombs Away! Glider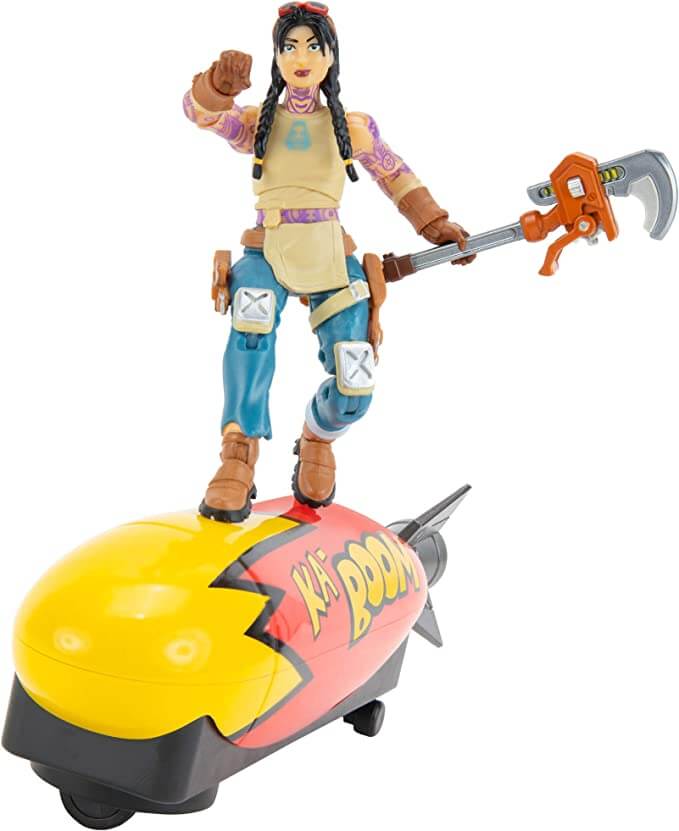 Ages: 8+
This motorized glider rolls around the room at random, taking its rider with it. It comes with a Fortnite action figure of its own but is compatible with any of the 4-inch figures. They can't control the glider's direction, but it will change direction on its own if it detects an obstacle, which is pretty cool!
4. Fortnite Baller Radio-Controlled Vehicle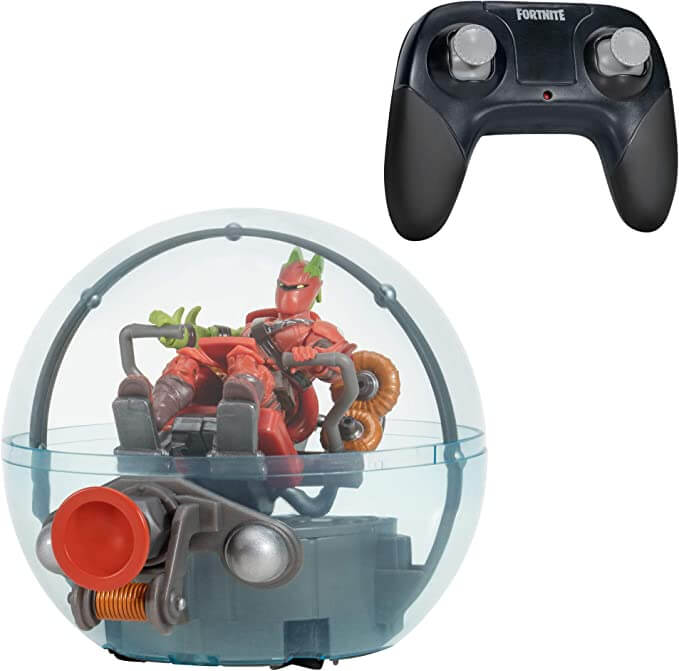 Ages: 8+
If you're looking for a vehicle with a little more control, check out this RC Baller, complete with space for your favorite 4-inch Fortnite figure. Once again, it comes with its own action figure, in case you don't already have a favorite, but the vehicle itself is definitely the highlight here.
5. Fortnite Agent's Room: Agent Peely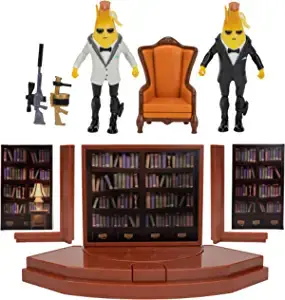 Ages: 8+
All that's left to get to be able to recreate your favorite Fortnite moments is a stage where your kids can have their battle. Luckily, Agent Peely has their back.
The Fortnite Agent's Room playset not only provides a place to battle but also comes with weapons and accessories, plus two more figures to round out their Fortnite character roster.
6. Fortnite 7″ Llama Loot Plush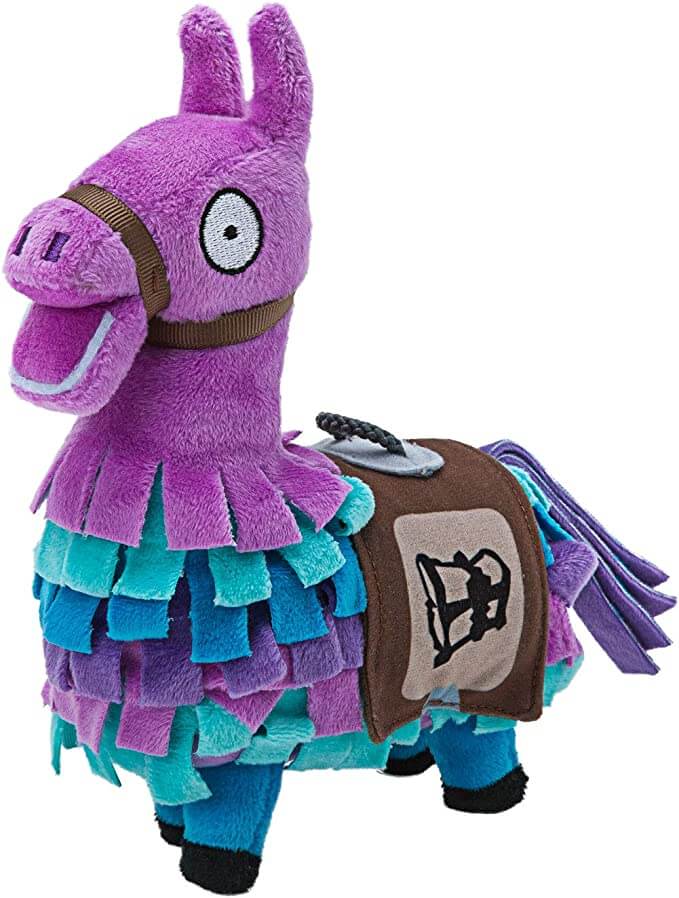 Ages: 6+
If you'd rather give your Fortnite fan something to squeeze instead of an action figure, this 7-inch tall Loot Llama is perfectly plush and ready for action. It doesn't actually come with any loot, but since it's so soft, that's definitely forgivable.
7. Funko Pop Fortnite Collectibles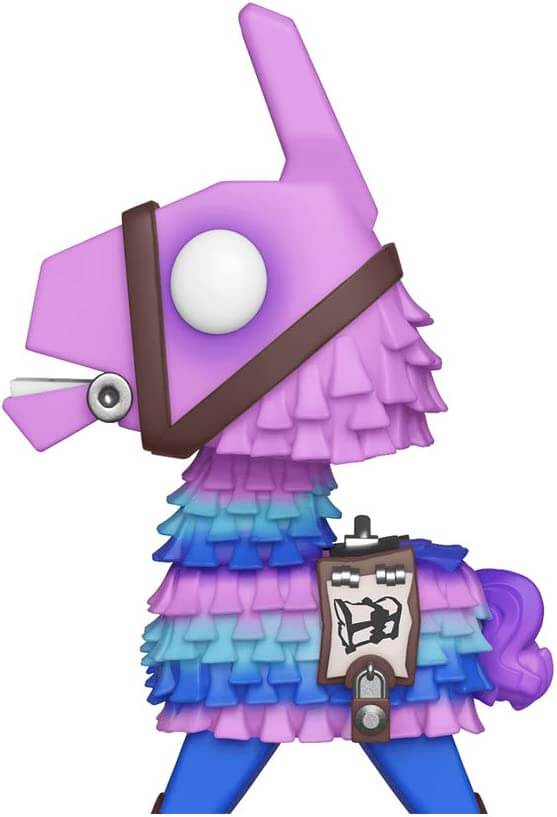 Ages: 8+
Funko Pops are extremely collectible with figures from every pop culture phenomenon you can think of, including Fortnite. These are great Fortnite gifts for boys and girls who want to show off their love for Fortnite with cool collectibles, but don't necessarily want action figures to play with.
8. Fortnite Victory Royale Series Fade Mask Collectible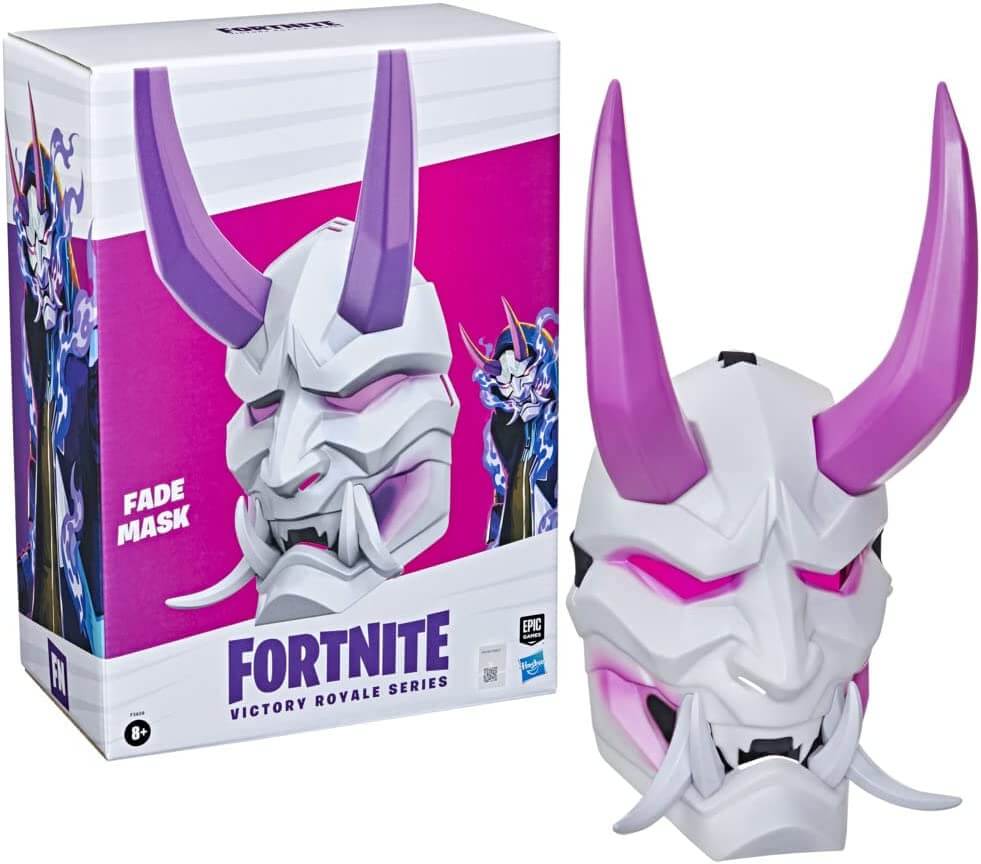 Ages: 8+
The Fade skin was a legendary skin from Fortnite a few seasons ago, but it remains a popular one. This collectible mask is a perfect Fortnite gift for kids who want to bring an awesome-looking mask into the real world! Whether for cosplay or just as a collectible, this is a great addition to any Fortnite collection.
9. Fortnite Trading Cards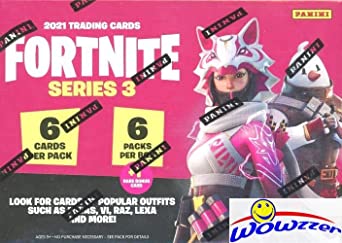 Ages: 8+
Collectible cards have been popular for pretty much forever, and so obviously popular games like Fortnite would get their own version. These trading cards include a variety of Fortnite characters and tools to collect and trade with friends, though which ones you get depends entirely on your luck.
10. Magic the Gathering: Fortnite Secret Lair Cards
Ages: 13+
Of course, not all cards are solely for collecting. If your Fortnite fan is also a fan of the Magic the Gathering card game, these are the cards you're looking for!
The Secret Lair Cards are part of a limited run of cards put out by Wizards of the Coast that lets Magic players put locations and spells from Fortnite into their deck. This is super cool, and will be an amazing gift for Fortnite fans!
11. Fortnite Monopoly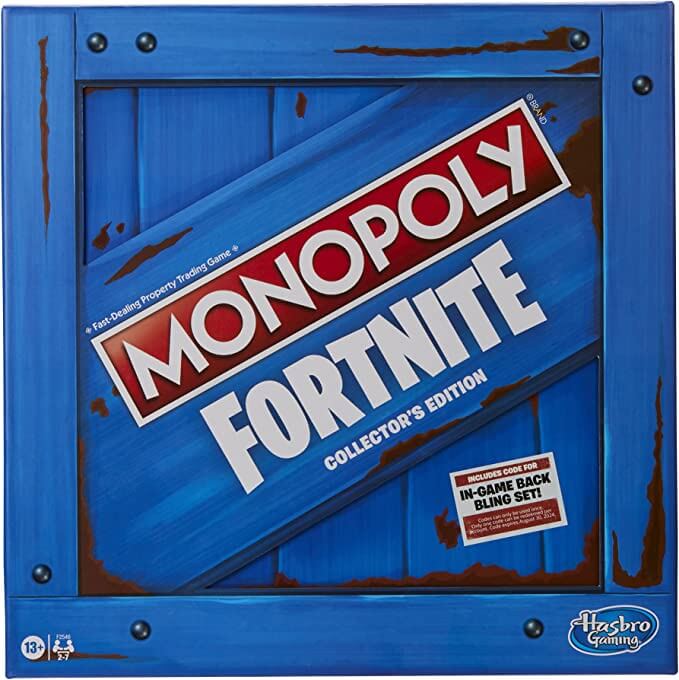 Ages: 8+
Not a Magic the Gathering fan but still want some Fortnite goodness in boardgame form? Not to worry, Hasbro has your back!
Monopoly is well-known for having a variety of amazing themes, and the Fortnite version brings everyone's favorite Battle Royale to its board.
12. Nerf Super Soaker Fortnite HG Water Blaster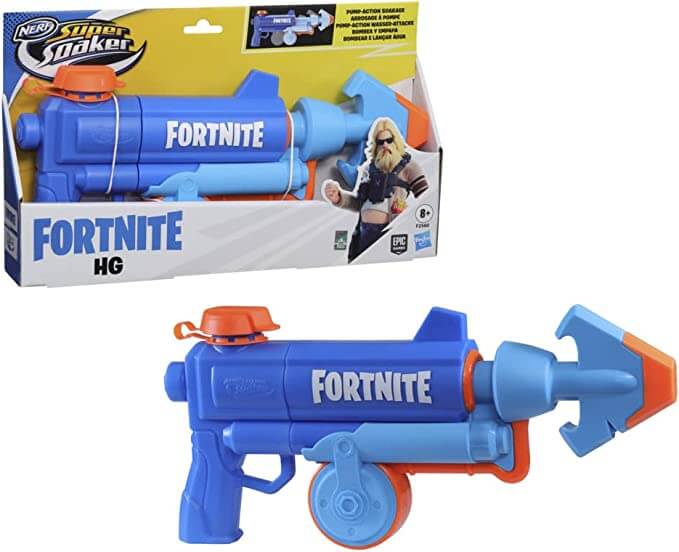 Ages: 8+
Super Soakers are some of the best water guns out there, making this collaboration between them and Fortnite an easy win. There are actually several different Fortnite water guns put out by Super Soakers, so if you're looking for a great Fortnite-themed pool activity, grab a few as a gift that is sure to please.
13. NERF Fortnite Heavy SR Blaster

Ages: 8+
If you'd prefer not to get wet, NERF has several Fortnite dart blasters as well. The Heavy SR blaster is my personal favorite since it's a huge NERF gun and includes a clip capable of firing off 6 darts. These are a ton of fun, and let kids take their Fortnite fandom outside for a while.
There's also this 2-pack of blasters, if you're looking to start your own Battle Royale right away!
14. Fortnite Baseball Cap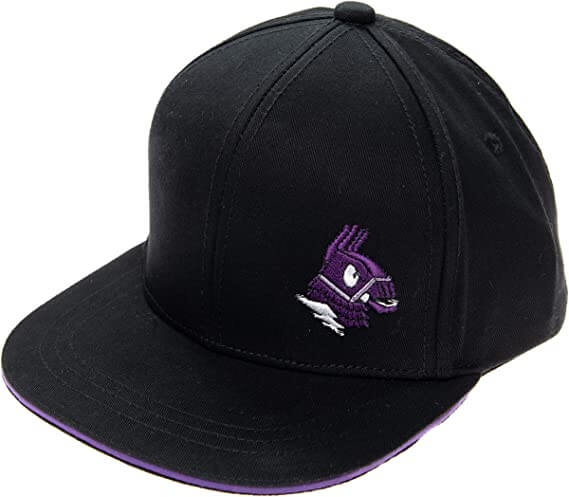 Ages: All ages
Ball caps are functional, fashionable, and, at least with these, a great way to show off a love for Fortnite. These particular hats are sized for kids and come in a variety of great Fortnite-themed designs.
15. Fortnite T-Shirt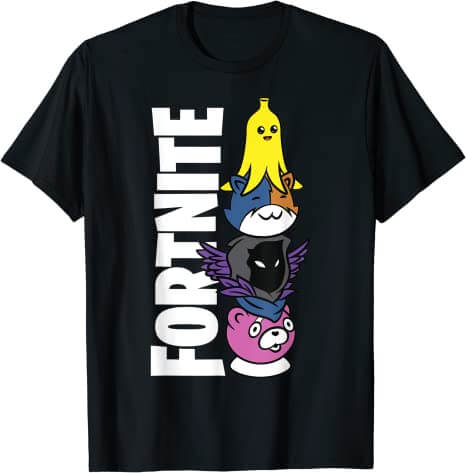 Ages: All ages
Graphic t-shirts are another surefire way to show off your Fortnite fan's love of the game. There are several different designs floating around on Amazon, but I particularly liked this Fortnite Totem design featuring several fan-favorite characters. No matter what their sense of style, there's sure to be a design that fits!
16. Fortnite Hooded Sweatshirt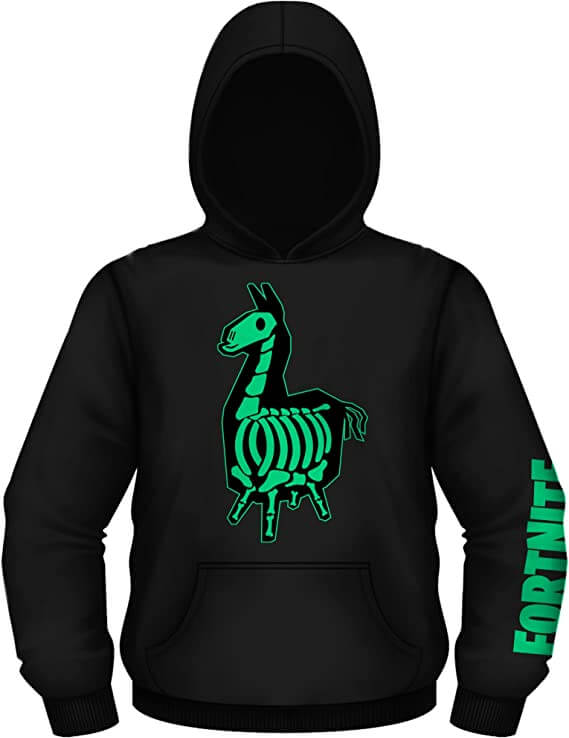 Ages: All ages
This Fortnite Hooded Sweatshirt is a perfect choice for the gamer that likes to stay toasty while showing off a love of Fortnite. It's made from thick, cotton material and features a warm hood and a spacious front pocket for keeping hands warm making it a particularly good gift during the cold, winter months.
17. Fortnite Graphic Wallet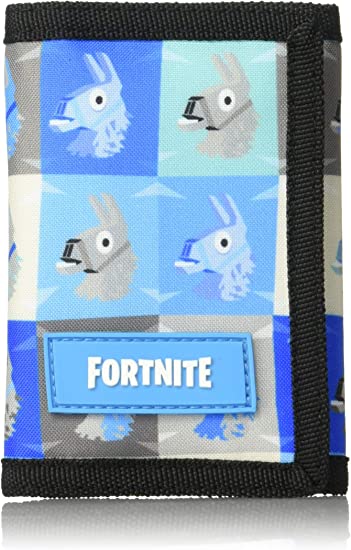 Ages: All ages
If you're looking for a practical Fortnite gift for kids that they could still get behind, be sure to consider these graphic wallets. They're a great choice for kids who are learning the importance of money, yet remain tons of fun with Fortnite patterns printed over the outside.
18. 3D Fortnite Battlebus Game Room Light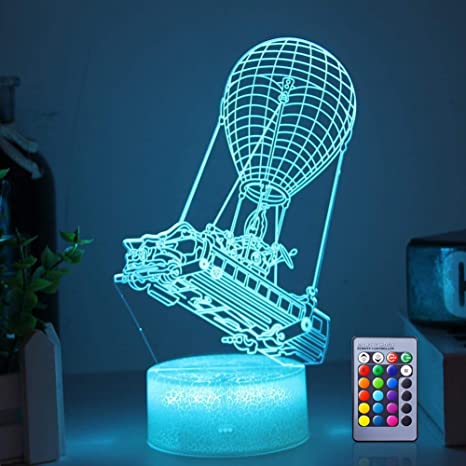 Ages: All ages
Gaming in a dark room can put a strain on the eyes, so, in a way, you could say that getting this light is an investment in your gamer's health. Though, really, it's just an amazingly cool holographic display that would look right at home in any gamer's den.
19. Fortnite Official Loot Pack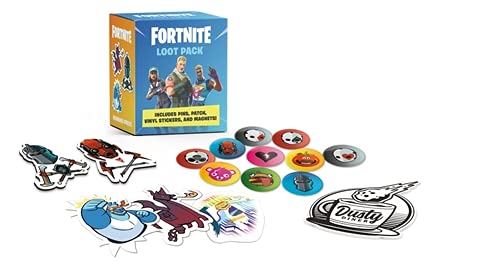 Ages: 8+
The Official Loot Pack includes stickers, patches, pins, and magnets of different Fortnite symbols and icons, which makes it a fun choice for kids looking to decorate their stuff. It's not a lot of loot, but it makes a fun little gift for fans of the game.
20. Official Fortnite: The Chronicle 2023 Annual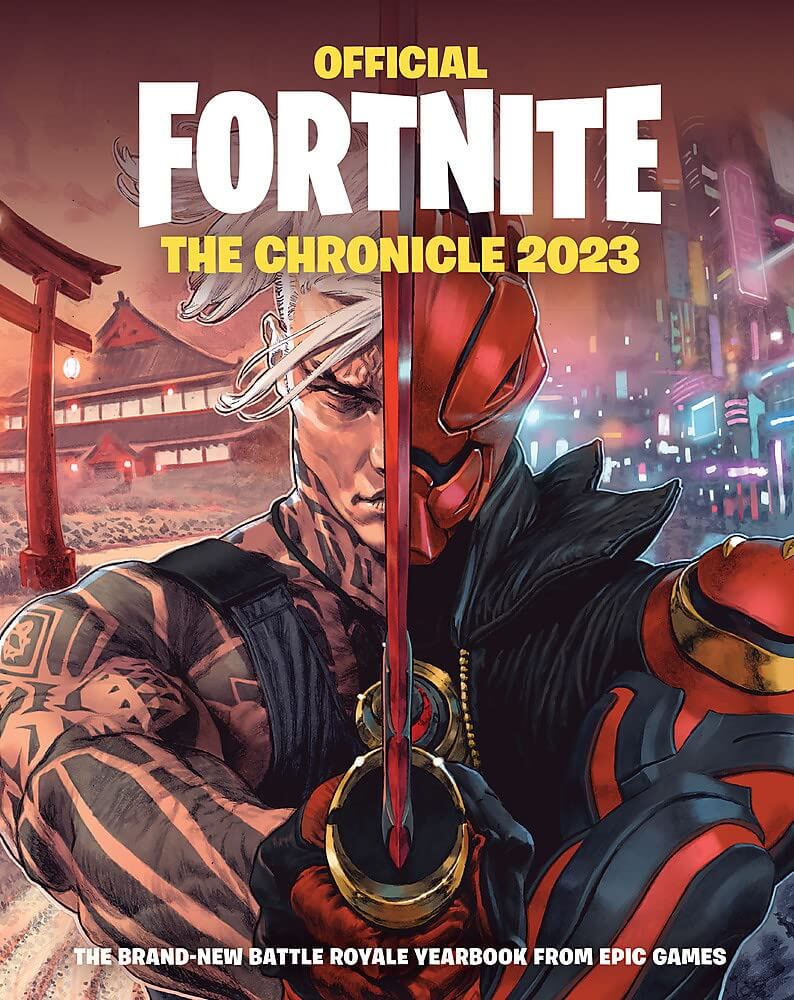 Ages: 10+
The Annual Chronicle is a yearly book put out by Epic Games that compiles all the best moments from that year's gameplay and sticks it in a book where fans can reminisce about the fun they had. This year's book comes out in mid-December, and promises to be filled to the brim with some awesome Fortnite moments.
21. Razer Kishi Controller for Fortnite on the go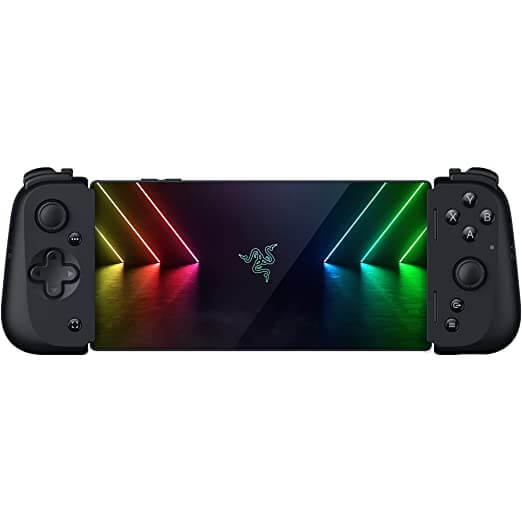 Ages: 8+
This is probably the priciest gift on this list, but its sure to be a hit for any Fortnite Fan who wants to take their game on the go. The Kishi controller adds physical buttons to an Android or iOS phone so kids can play Fortnite, or other mobile-friendly games, right on their phone.
22. Fortnite Legends Packs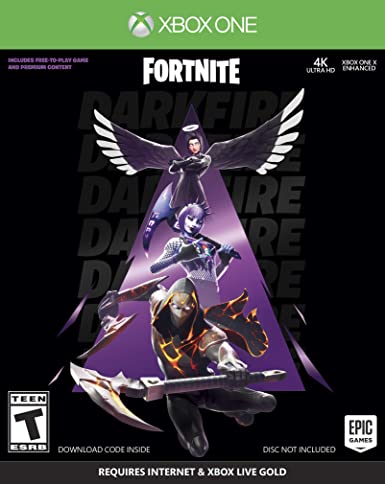 Ages: Rated Teen
Fortnite Legends Packs are essentially collections containing Fortnite skins and cosmetic goods that can be redeemed in-game. Different packs have different skins, so you need to make sure the specific pack you get is something they'll actually want, but this is the only way to get some in-game items, so there's a good chance they have their eye on at least one of them.
23. Fortnite V-bucks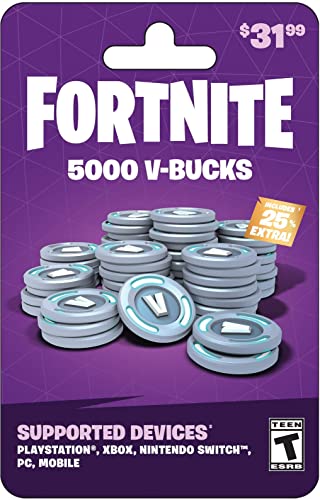 Ages: Rated Teen
Or, you could just buy them some V-bucks and let them pick their own cosmetic items from the in-game store! Despite the fact that cosmetic items don't change anything about the gameplay, they are still highly desirable items for many players since it gives them ways to set themselves apart from the competition. If your kid loves Fortnite, they almost certainly would love to get some V-bucks.
Tips for choosing the best Fortnite gifts for kids
Choosing the best possible gift for your Fortnite-loving boy or girl is about a lot more than picking the first Fortnite-themed item you see.
A large part of the appeal of Fortnite comes from the ability to customize your character with skins that show the other players a little about your personality and preferences. Similarly, it's super important to keep your kids' preferences in mind as you flip through these Fortnite gifts.
Younger kids might really like the action figures I suggested at the beginning of the list, while older kids might not. Similarly, books like the 2023 Chronicle might not appeal as much to younger kids as it does to older ones who like to look back and reminisce on the year.
That doesn't necessarily hold true for every kid, though. Some kids love flipping through books and I definitely know adults who enjoy collecting action figures. Ultimately, it comes down to knowing who you're shopping for.
It's also important to make sure you get gifts for the right platform, as well, if you're getting virtual gifts. Once they've been redeemed, virtual gifts will work cross-platform, but buying a redemption code for the Playstation version of the game if your kid is playing on an Xbox will make things a lot harder than it needs to be.
Ultimately, the best Fortnite gifts for your kids will be something that they find fun, that fits within your budget, and that will serve them well over a period of weeks or years, instead of just days.