When meeting Sophie, a CodeWizardsHQ student, it's immediately clear that she does not like to be bored. It's not surprising then, that during pandemic downtime, Sophie decided to learn how to code. Her goal was to make her own video game. She learned on her own for a year with an educational app, but as she progressed, she found that it became increasingly difficult to follow some of the complicated instructions. That's when her family found CodeWizardsHQ.
Sophie's Coding Journey
Sophie's mom was interested in finding a virtual learning opportunity for her daughter with live teachers and small classes. She chose CodeWizardsHQ after seeing positive reviews online. She was also attracted by the program's plentiful extra help resources, such as instructor office hours and homework help.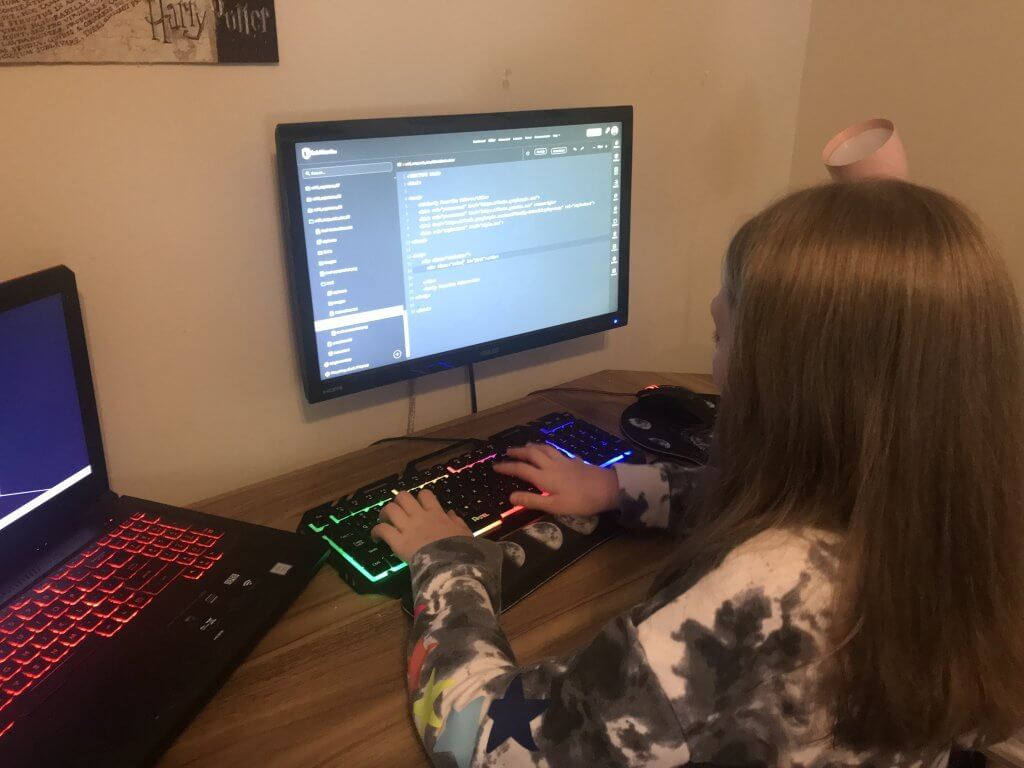 "If there's a child who is interested in coding at all this is a great opportunity for them to get hands-on practice with a qualified teacher there to help them out. If they need help in between classes there's a variety of ways to get that help. So this is just a great way to succeed with coding."
Sophie started CodeWizardsHQ's Middle School Program a little over a year ago and has advanced to Wizard Level II. She is currently taking the Interactive JavaScript course. She enjoys working with both HTML/CSS and Python. 
"I like HTML/CSS because you can make websites and designs with it. I Like Python a lot because in Python you can make things with functionality such as text-based games."
Sophie has enjoyed all of the projects that she's worked on but especially more recent ones.
"I really like the ones that I have been working on lately because of how much more intricate they are. The last one I did was a text-based Wizard Quest game. It's really cool and I even added features."
Sophie's mom believes that learning to code has enhanced Sophie's non-coding skills.
"It's helped her to realize that it's okay not to have all the answers, to get things wrong, and to think about it and try it again."
School and Career Plans
CodeWizardsHQ classes aren't her only outlet for creative coding projects. Sophie has entered a competition at school using her coding knowledge.
"At my school, they have Tech Fair and I'm in the programming challenge part of it. I'm making a tic-tac-toe game and I'm using JavaScript and HTML/CSS to make it. I just think it's super cool."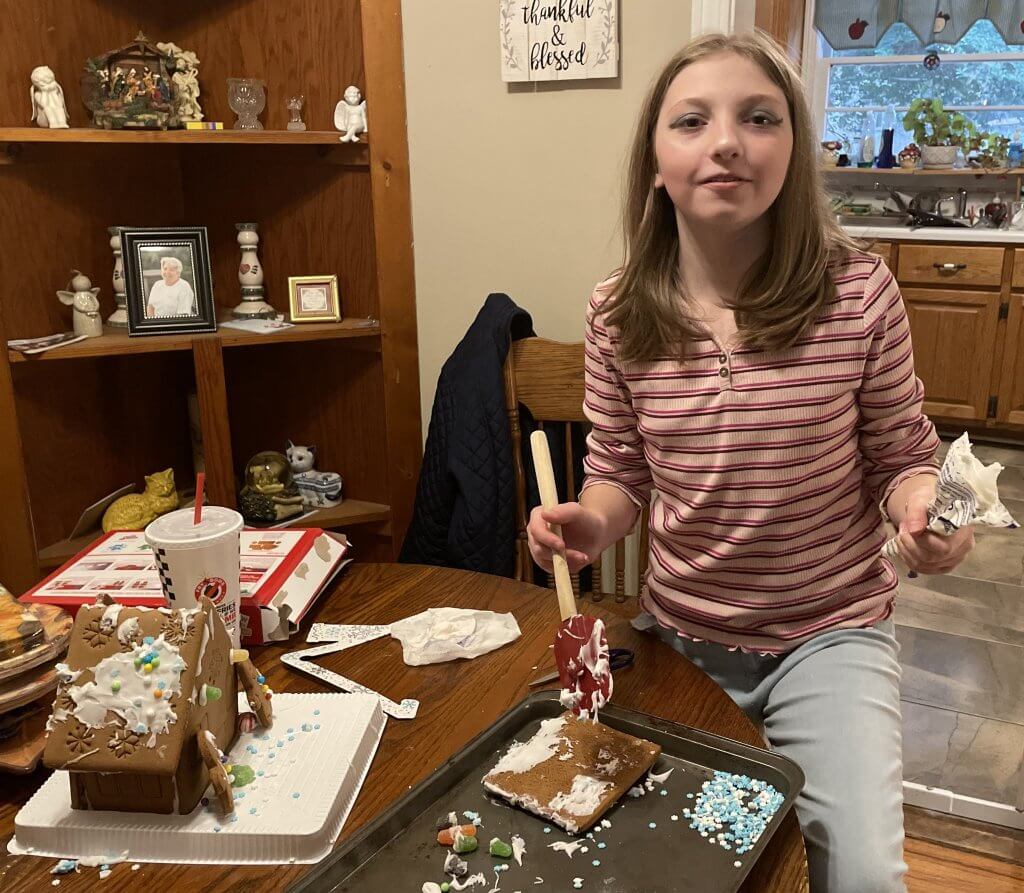 The ever-industrious Sophie, has developed short and long-term plans for her coding journey.
"I'm looking forward to learning more about how to make games that have visuals like HTML/CSS but also have mechanisms that use JavaScript. That's the first step to making everything that I want."
Sophie was initially interested in becoming a programmer and now wants to specialize in UI/UX web design. She sees significant career opportunities in that area. She is even planning to use coding and web design skills to find part-time jobs while still in school.
Sophie enjoys school and all of her subjects. She has been in the gifted program and at the top of her class since kindergarten. This year, she cites math as her favorite class. She is excited about learning algebra this year and loves her teacher. 
Sophie packs a lot into her sixth-grade schedule. In addition to school and CodeWizardsHQ classes, she plays clarinet in the school orchestra. She also enjoys art and writing in her free time. She is currently working on a Harry Potter-style book about children who go to a special school to learn magic.
It seems that Sophie is already working on making coding magic happen at a special school. With so many interests and a drive to succeed, there's no doubt that she is well on her path to a bright future. Her current instructor, Holly agrees.
"Sophie is a Wizard through and through. With her innate desire to challenge herself, coupled with her youthful curiosity, keen eye for layout and design, and her determination and perseverance, Sophie outputs projects that are far above and beyond our expectations; Many of which stand on their own in comparison to similar projects completed by professional developers. From asking inspired questions in class, to regularly attending homework help, engaging with the CodeWizardsHQ community, and challenging her peers, Sophie inspires us all to step up and unleash our inner Wizards. It is my absolute honor to have Sophie in class."