Technology, innovation, and creativity are shaping and changing our world at an alarming rate. In this month's Top 10 there's a clear focus on how creativity and innovation transform our world – sometimes in controversial ways.
Summer programs now available!
3-week summer classes and 1-week coding camps. Enroll today.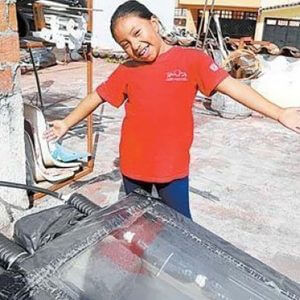 Xochitl Cruz invented a solar device to heat water in order to combat deforestation. People across the globe lack access to electricity or natural gas to heat water so they burn wood.