Our elementary coding program starts off by introducing students to the fundamentals of coding through Scratch. This was a perfect match for Patrick, who has a creative side in addition to his interest in learning to code.
Creativity Through Coding
Patrick first got interested in coding thanks to his love of Minecraft. Patrick's dad, Tim, works in IT, so coding had always been something on his radar for his son.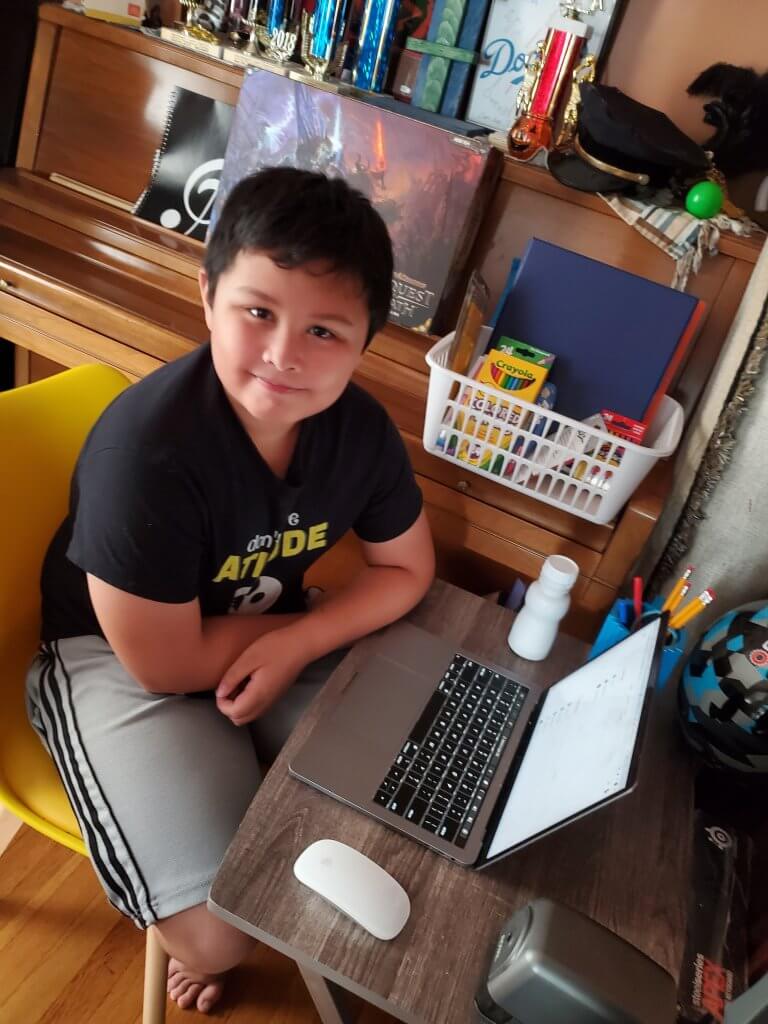 "He's already been exposed to computers from a very young age, so it was in my plan to start with the coding lessons," says Tim, who learned about CodeWizardsHQ through his son's school. "It was a good fit and it's been great."
Like many of our students, Patrick loves to customize his coding projects, but he does it in a very unique way. Not only does he create his own artwork, he also adds his own music to his projects.
"I make my own music for my games. I used to have a Mac and I used Garage Band to make my own songs there. I have a keyboard hooked up to my computer, too," Patrick says.
Patrick recently started learning JavaScript in his CodeWizardsHQ classes and he's been enjoying the challenge with learning a text-based language.
"So far I see that JavaScript is a tiny bit harder, but you can still do a lot of things. Sometimes I make typos and I sometimes forget to put some things," he says of the learning process.
Parent Insights
Outside of coding, Patrick loves playing video games, reading, writing, drawing, and playing music. He taught himself how to play piano and can actually play music by ear. He also likes showing his friends the games he creates in his coding classes and is really looking forward to learning additional languages and more about making his own games.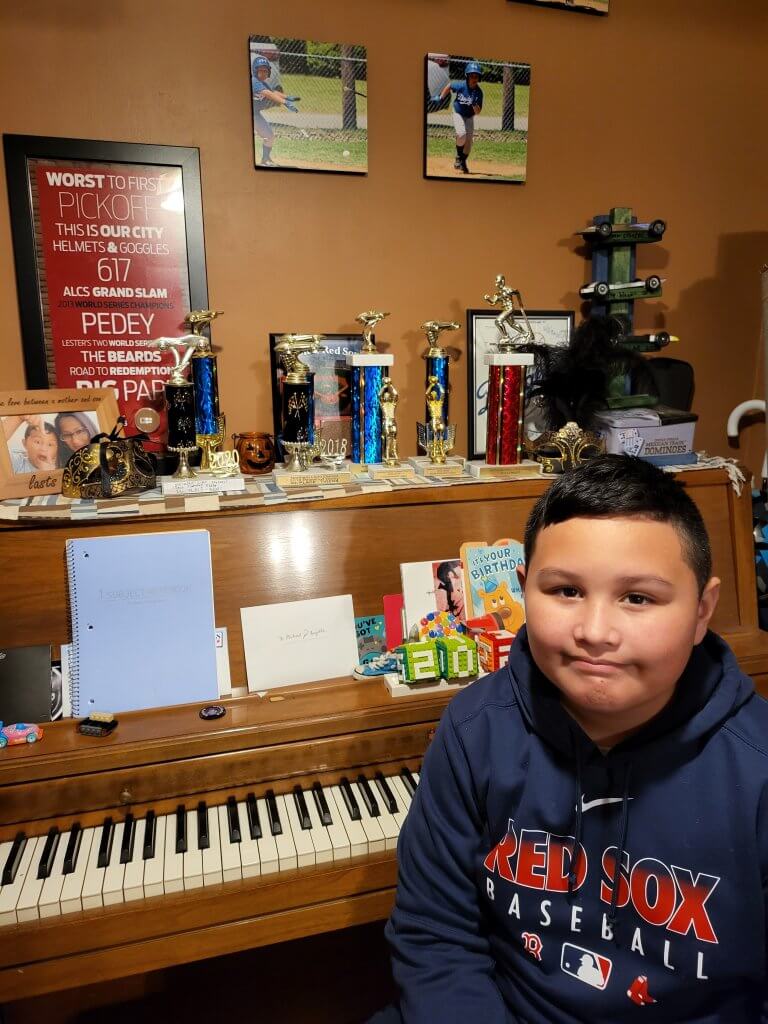 Tim has loved watching his son learn how to code and see how excited he is for class and his assignments.
"He's very enthusiastic about it and I don't even have to ask him to do it. I definitely think coding is the future and everything needs to be programmed. I think it's perfect for his creativity and I'm very proud of how he's taken to it and flourished with it."
Patrick has become well-known throughout CodeWizardsHQ for how he goes above and beyond with all of his assignments.
​​Patrick is great with Scratch. He always customizes projects AND always creates his own sprites, backdrops, and music!

Jennifer Bush, CodeWizardsHQ
Patrick's Standout Projects:
At CodeWizardsHQ, Our Students Are Our Top Priority.
We are lucky to have Patrick and his family as a part of our community!
Interested in learning to code this summer?
See our summer classes and coding camps for kids.
Level up your child's learning experience. Take a coding class with CodeWizardsHQ:
Elementary School Coding Program, Middle School Coding Program, High School Coding Program