One of the most valuable benefits of homeschooling is the ability to be flexible. This flexibility allows homeschoolers to dive deep into their children's interests and to employ teaching methods that are best suited to their individual student. Among the countless instruction options are online courses. Many homeschoolers incorporate at least one online learning opportunity into their classroom.
Choosing an online homeschool program can benefit homeschooled students by giving them experience with other instructors, different teaching styles, and unique goals and expectations. Other benefits include accessing expert instruction in certain subjects and establishing good independent study habits.
STEM-based subjects lend themselves especially well to online learning. Rich with online resources, the technical nature of science, technology, engineering, or math, especially at higher levels, make these topics excellent candidates for supplementing traditional learning methods with virtual classes. Here are some of the top choices for online homeschool curriculum for STEM.
General STEM
Supercharged Science is an online homeschool science curriculum for grades K-12. Supercharged Science emphasizes learning by doing and subscribers have access to over 800 experiments in addition to its self-guided curriculum. Supercharged Science offers a variety of free and paid resources.
Khan Academy, a familiar and widely used resource for homeschoolers, offers complete and free online high school science courses in biology, chemistry, physics, environmental science, and astronomy. Year-long courses or topic-specific supplementary math lessons are available for pre-K through college-level with Khan Academy.
Mystery Science is an open-and-go science curriculum for grades K-5. Students explore science concepts through engaging videos, real-life applications, and hands-on activities. Mystery Science's curriculum is supported with daily digital handouts and assessments. Mystery Science offers an extended free trial and discount pricing for homeschoolers.
Easy Peasy All-in-One Homeschool and Easy Peasy High School's free programs are popular with homeschoolers and offer a complete Christian curriculum from preschool through high school. The curriculum includes math and science for each grade level.
Recommended: Top STEM Classes for Kids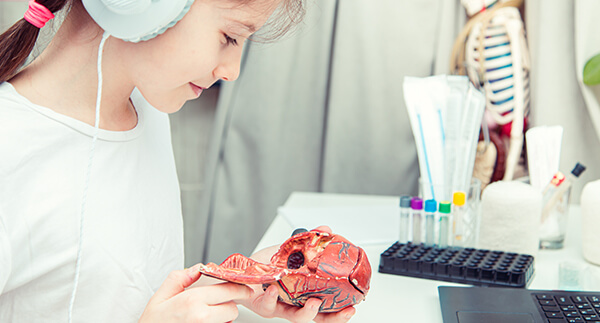 Computer Programming
Code.org is a non-profit dedicated to expanding students' access to computer science. Its website has hundreds of courses and activities by grade level for kids ages K-12. Code.org's online instruction is free and a great way to find out if your homeschooler is interested in coding.
CodeWizardsHQ offers teacher-led, online coding classes for kids and teens ages 8-18. Elementary students start with block-based coding using Scratch and learn how to create animations and games. Middle and high school students have the opportunity to learn real-world programming languages including Python, HTML, and JavaScript. Each level of instruction builds upon the previous one, creating an immersive, comprehensive coding education. CodeWizardsHQ offers discounts for homeschool groups and a unique resume-building internship program for its high school graduates.
Khan Academy Computing's free online courses include instruction for beginner to intermediate coders. Courses include basics like introductions to programming and the Internet, advanced courses for JavaScript, and several AP Course topics.
Recommended: Kids Coding Websites
Engineering
EEME (Electrical Engineer/Mechanical Engineer) offers a unique engineering program where "not-so-easy" kits are mailed to students. These projects are coupled with online instruction for ages 7 and up. EEME's lessons are available online at no cost and the kits are available by subscription.
The University of Colorado at Boulder features a digital library of standards-aligned engineering curricula at no cost for K-12 students. Its searchable database of lessons by engineering topic and grade level allows users to customize their learning experience by interest.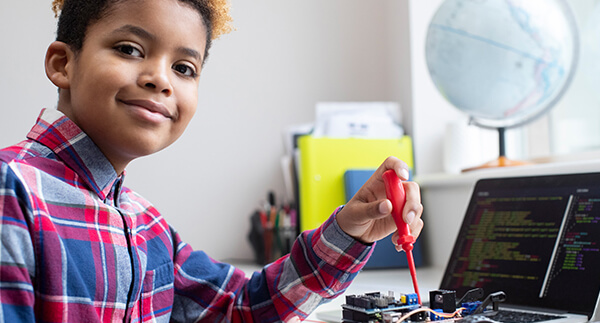 Recommended: Why Kids Really Need to Learn Code
Math
IXL's skill-based math curriculum takes students from pre-K through calculus with a learn-at-your-own pace platform. IXL uses a system of interactive questions, built-in support, and motivating awards. IXL's curriculum is available via monthly subscription.
Flipped Math is based on the "flipped classroom" learning philosophy. Students access video lectures first and then practice, check, and apply their knowledge. Courses include algebra, pre-calculus, geometry, and AP calculus. All the videos are available online, and families can download practice materials, answer keys, and corrective assignments. Assessments are available for a fee.
CK-12 is a non-profit organization dedicated to increasing access to high quality educational materials for students all over the world. Math concepts from 1-12 grade are taught in a customizable and interactive platform using digital textbooks with images, videos, and practice activities. Its resources are available at no cost.
Strategies for Success
Strategies for online learning are much the same as parent-led instruction:
Ensure that students maintain a consistent schedule for their online lessons.
Remove distractions from the classroom area and test equipment ahead of time to make sure that their first experiences are successful.
Set learning goals and reassess often to make sure that your student's online program continues to be a good fit.
Expanding learning opportunities with virtual options will engage students in new ways, increase their access to science-based curriculum, and foster a lifelong love for STEM.