Myles's parents wanted him to find an extracurricular activity he loved, but sports just didn't hold his interest. Then they decided to lean into his love of electronics, which led them to CodeWizardsHQ. Myles has been having a blast ever since!
Branching Out with Homeschooling
Myles's mom, Nancy, started homeschooling in 2020, which was the perfect opportunity to start looking into new educational opportunities for Myles. She saw the benefits of learning to code and the reasons why it would be a great fit for Myles.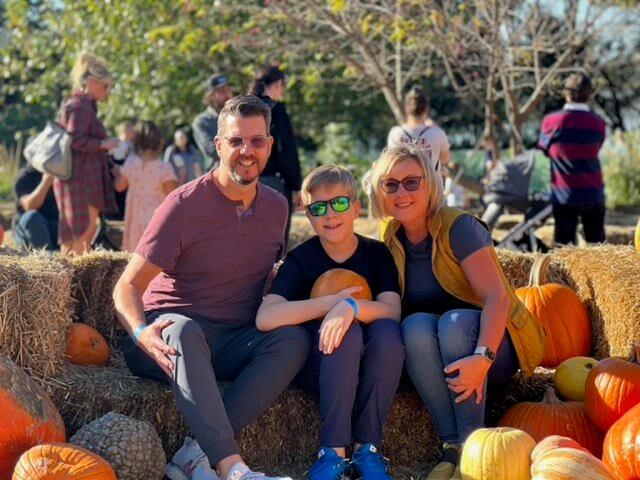 "I wanted to incorporate curriculum that was different than what he was accustomed to, and in my research I really liked that CodeWizardsHQ had a program that graduated him all the way through high school," she says.
It was a natural fit for Myles, who loves to play video games and wants to design video games when he grows up. Starting with learning Scratch in our elementary program, he loved making his own games and animations and has now progressed to learning Python.
Although Nancy initially went with CodeWizardsHQ because of the curriculum, what she's been most impressed with since Myles started classes has been his teachers.
"I listen to some of the classes sometimes and he's had three teachers so far and they're so patient, especially with 9 and 10-year-olds," she says. "What I like the most is how they can have a technical brain, but they also understand different personalities within the class. They're able to get the fullest potential out of each different kind of student."
Bonding Over Coding
When he's not doing schoolwork or in his CodeWizardsHQ class, Myles enjoys doing what a lot of kids his age like – playing video games, watching YouTube videos, and playing with his dog. He also has two older siblings who are both in college. Coding has turned out to be a bonding point for Myles and his older brother.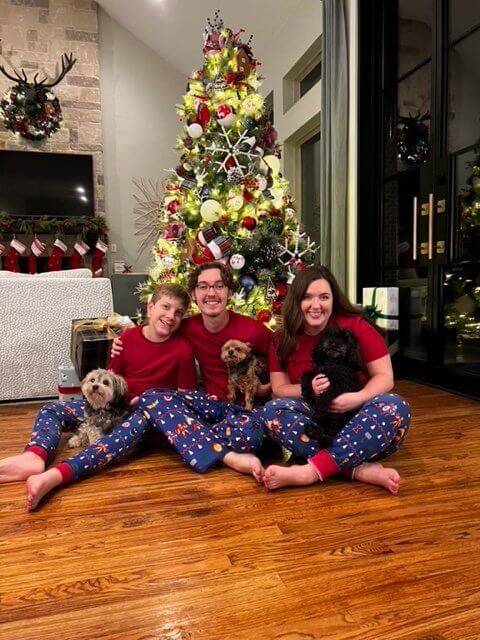 "One day during his coding class I was catching up with his brother who's at college, and his brother is taking his first coding class ever in college," says Nancy. "He was telling me all about CSS and Myles gets done with his coding class and comes in and he hears me talking to his brother, so they start talking about CSS and they're both learning the same thing together. That just kind of blows my mind that I've got a 19 year old in college learning the same content that my 10 year old is learning here at home."
Although she doesn't have a background in coding, seeing Myles excel in his classes and be able to share a common experience with his older brother has reinforced Nancy's decision to enroll with CodeWizardsHQ.
"The curriculum builds on itself so that whenever they graduate into these more advanced platforms, it's going to be easy for them. There is work to do outside of the class as well, but that repetition is so good for the kids. And did I already say that the teachers are awesome? It blows my mind how they can be so good at the technology piece and then also so good with their soft skills with the kids."
Myles and his mom have obviously had a great experience with CodeWizardsHQ teachers, and his teacher loves having Myles in class, too! Here's what his current teacher, Alan, had to say about him as a student.
Not only is Myles one of the smartest students I've seen his imagination, creativity, and his sense of humor truly brighten every single class.

Alan Shoiket, CodeWizardsHQ Teacher
Myle's Standout Projects:
At CodeWizardsHQ, Our Students Are Our Top Priority.
We are lucky to have Myles and his family as a part of our community!
Interested in learning to code this summer?
See our summer classes and coding camps for kids.
Level up your child's learning experience. Take a coding class with CodeWizardsHQ:
Elementary School Coding Program, Middle School Coding Program, High School Coding Program