Jackson's dream is to work for Nintendo, so when his parents were looking to supplement his virtual schooling, they decided coding classes would be a good fit. Now Jackson is several courses into the CodeWizardsHQ elementary program and he's even starting to teach his friends some basics.
Supplementing Virtual Schooling
When Jackson's school went virtual at the beginning of the pandemic, his parents were concerned he wasn't getting the same amount of instructional time in the transition. They wanted to find an extracurricular activity to challenge him that was still something he'd enjoy. That's when they found CodeWizardsHQ.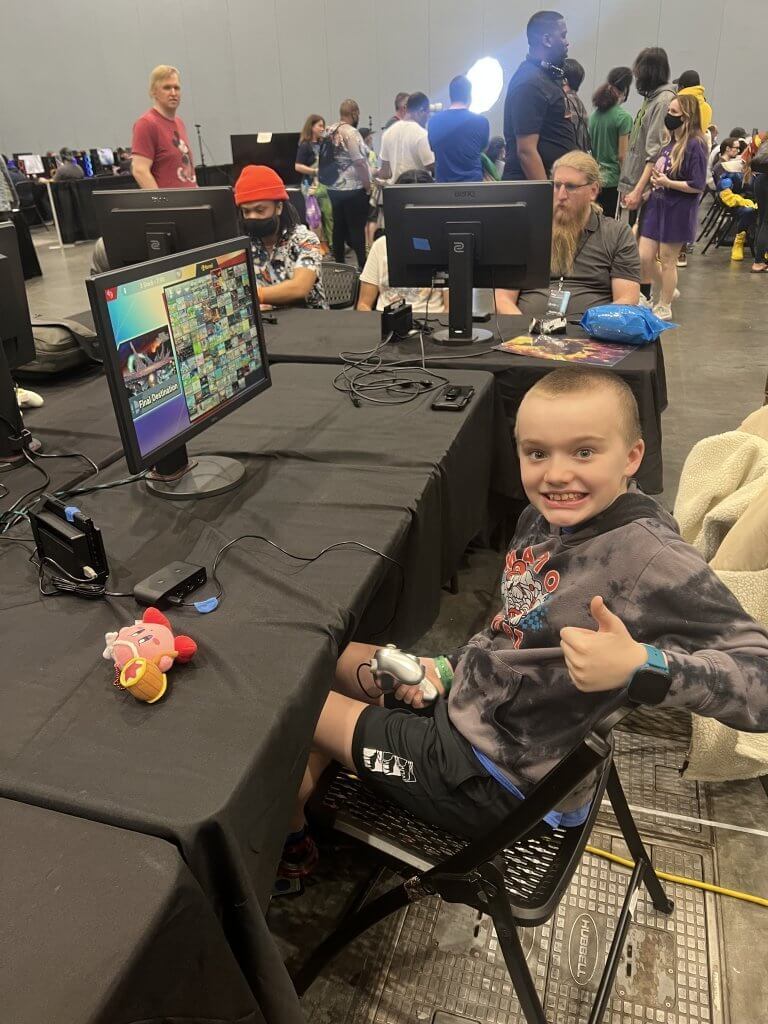 "He always talked about building video games and at the time he was really into Minecraft, so I knew this would be perfect," says Jackson's mom, Amy. "Me and him had a discussion, and he really wants to work for Nintendo one day and I said, 'if you want to work with Nintendo, you better start now.' At the end of the day, if he doesn't go into game design or anything like that, there's going to be a technology aspect that this could be beneficial for in the future."
Jackson really enjoyed learning how to make games in Scratch and has now progressed to programming with JavaScript and Python. His parents also appreciated the time that Jackson got before class to interact with his classmates, especially when his school was virtual.
"I know it's very minor, but I think just having the 15 minutes before class like where everyone's logging on and they can just chat about anything, especially when he wasn't getting a lot of interaction," says Amy. "It was just great that he could talk to other kids that were interested in coding, because we're in a rural area where coding is not pushed, so I think sometimes he doesn't have a lot of people like peers to talk to about this type of stuff."
Sharing His Coding Skills
After showing his friends some of the games he made in his CodeWizardsHQ classes, Jackson had the opportunity to teach his classmates in virtual school a little bit of Scratch.
"In third grade – it was a virtual class – I taught people how to use Scratch to launch a rocket," he says. "Someone told me right after that they started using ScratchJr. I thought it was pretty cool because he made a game that was like Among Us but with ducks."
Now that school is back to in-person classes, Jackson's principal has asked him to share his coding skills even more.
"His principal is really involved with the kids and he was asking the other day for me to send the link to one of Jackson's projects because he wanted to see it," says Amy. "He said, 'we're going to start teaching coding in the school system' – they teach basic stuff – 'and I'd love for Jackson to come down and maybe help and do some of that stuff.'"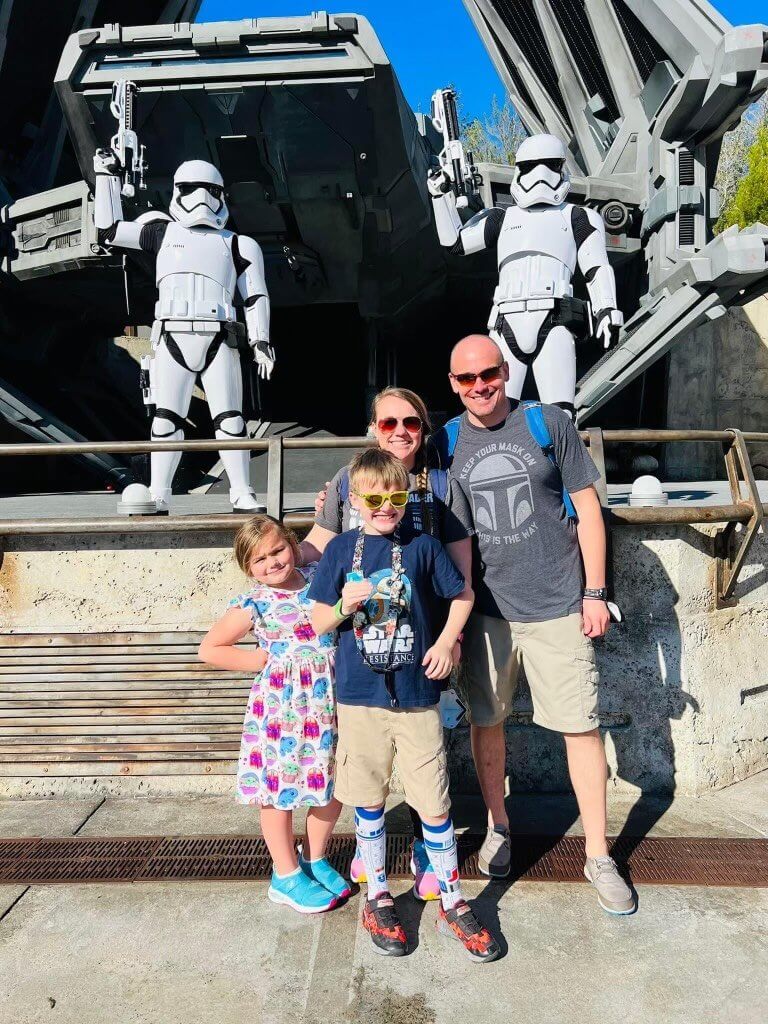 Outside of school and CodeWizardsHQ, Jackson enjoys playing video games and reading. He's also started showing his younger sister some coding basics.
"I taught her how to do the rocket thing in Scratch, and she wanted me to show her more once she got her own Scratch account," he says.
For Jackson's parents, they've enjoyed seeing how far he's come already with his coding skills and they like that he can stick with CodeWizardsHQ through high school. They can see the benefits and that kids really need to learn to code.
"I really liked the idea that it started off kind of slow, in a good way, but then it accelerates really fast. He's learning things that I didn't see as quickly in other programs' curriculum," says Amy. "That was important because he really loved Scratch, but I told him you've got to graduate from it. Looking back, one reason I went with CodeWizards was because I liked the idea that it was mapped out where it went all the way into high school. We wanted to make sure we picked a program that he's not going to grow out of."
Jackson's current CodeWizardsHQ teacher not only recognizes his coding skills, but loves his enthusiasm in class.
Jackson is one of the most enthusiastic and hard working coders I've ever met. He's always the first to volunteer, answer questions, and always seem to be an exercise ahead of the class. He has a super bright future ahead of him if he keeps it up.

Alan Shoiket, CodeWizardsHQ Teacher
Jackson's Standout Projects:
At CodeWizardsHQ, Our Students Are Our Top Priority.
We are lucky to have Jackson and his family as a part of our community!
Interested in learning to code this summer?
See our summer classes and coding camps for kids.
Level up your child's learning experience. Take a coding class with CodeWizardsHQ:
Elementary School Coding Program, Middle School Coding Program, High School Coding Program