Meet Audrey, a fantastic young lady learning to code at CodeWizardsHQ whose hard work and dedication has led her to be our Student of the Month!
Audrey started out in our coding summer camp program in Austin, Texas, and continued into our program first through WMS with Lynn and then finally into a Direct class with Sheena. She has also taken advantage of our free Bonus Classes and completed the Profile Page Portfolio with senior teacher Sabreena.
Audrey is a fantastic example of how our students transition through the CWHQ Program!
"My favorite thing about my current CodeWizards teacher is that she is very outgoing, and I don't have to feel shy or afraid when I talk to her."

– Audrey
Audrey's Standout Projects:
Audrey's Answers:
Q. Why did you decide to learn to code over other activities?
I decided to do coding over other activities because I was first introduced to programming when I was about six years old. I stopped after a few years and then my dad suggested a CodeWizards class that looked interesting. I took it and had a great time!
Q. Has coding ever helped you in your life?
Not at the moment, but when I begin my computer science courses in high school, it most likely will.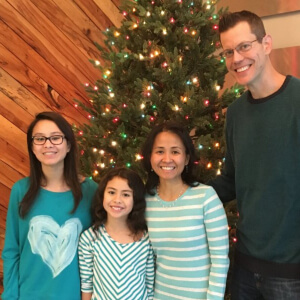 Q. What do you want to do with your coding skills in the future?
I want to use my programming skills in the future to become a professional programmer. I love to code and solve problems.
Q. What are 3 words that would describe your experience learning to code?
Three words that describe my coding experience are engaging, fun, and challenging.
Q. What is the easiest and hardest thing about coding?
The easiest part about coding was the beginning of the HTML & CSS course. I had already taken a summer camp class and learned a lot in my last Python class. The hardest part of coding is trying to find and figure out my mistakes.
Q. What do you enjoy the most about learning to code with CodeWizardsHQ?
I enjoy the homework projects the most. I can personalize the projects to make them my own. The coding itself is easy to understand and my teacher explains it very well.
Q. What do you like the most about your CodeWizardsHQ teacher?
My favorite thing about my current CodeWizards teacher is that she is very outgoing, and I don't have to feel shy or afraid when I talk to her.
Q. What have your favorite projects been and why?
My favorite project in coding so far was being able to make my own website in Python. I got to personalize it and it prepared me for my next class. My teacher worked with me one-on-one for the entire class time.
Audrey's Parents' Responses:
Q. How did you find out about CodeWizardsHQ?
I found out about CodeWizardsHQ through the RRISD Gifted and Advanced Academics Parent Conference. Specifically, I attended a presentation by CWHQ founder, Jey Iyempandi.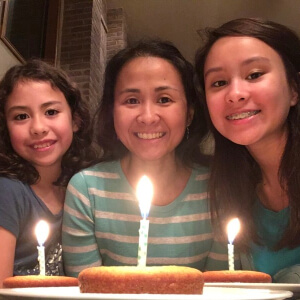 Q. How do you think coding is going to impact your family in the future?
I think it will enable Audrey to have many opportunities in the job market after she is done with her schooling.
Q. What goals or dreams do you have around coding for your children?
I would like her to be a self-employed entrepreneur who does freelance programming work for clients.
Q. Do you think it's important for kids to learn to code?
I don't think that every kid should learn to code, but children who have an interest and aptitude for it should definitely be encouraged to learn.
Q. What is your favorite aspect of working with CodeWizardsHQ?
I like the convenience of my child being able to take the courses at home.
[We] would highly recommend CodeWizardsHQ for other families interested in coding.

Audrey's Parents
Q. How has learning to code impacted your child?
She has been able to accomplish more with the computer, and it has developed her problem-solving skills.
Here is what her teachers had to say about her:


At CodeWizardsHQ, Our Students Are Our Top Priority.
We are lucky to have Audrey and her family as a part of our community!
Interested in learning to code this summer?
See our summer classes and coding camps for kids.
Level up your child's learning experience. Take a coding class with CodeWizardsHQ:
Elementary School Coding Program, Middle School Coding Program, High School Coding Program