Without a doubt, math is one of the most important subjects for preparing kids and teens for the real world. But for many kids, the lessons they learn in the classroom may not be enough to really cement the concepts they need in order to master it.
Luckily, there are a ton of great online options for getting some extra practice in to make sure their lessons stick. Here are some of the best.
Best Math Websites for Elementary Schoolers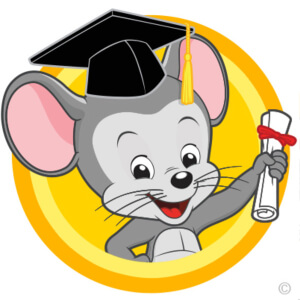 ABCmouse (Grades PreK-2)
ABCmouse is one of the best-known online early education companies out there, and for good reason! Their website has a huge array of resources for young learners, including lessons in both early literacy and math.
The company's focus is on teaching kids early educational concepts, and overall they do a really good job. The website is free from ads and other clutter, so students can concentrate on the activities without a lot of distractions. Their clean design and emphasis on education have won ABCmouse multiple awards for effectiveness, but the site is definitely focused on younger learners. Older elementary students may struggle to find helpful learning activities. One thing to note — the site does offer a free 30 day trial, but after that you do have to pay for a subscription to access the lessons.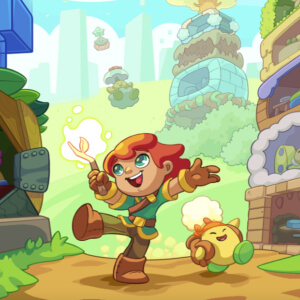 Prodigy Math Game (Grades 1-8)
The most glowing review I can give Prodigy Math Game is that it is the site I'm using with my own kids. It does a spectacular job of incentivizing the learning process by dropping kids into a magical world where they can cast spells and battle monsters by correctly solving math problems.
Prodigy makes it pretty easy for kids to move at their own pace, too. Their interface is straightforward, and explainer lessons are accessible for each new concept along the way.
The biggest drawback is the way the free version limits a number of gameplay options in a way that can take away a bit from the fun. Kids will definitely want access to the paid features, but not having them won't change core functionality. All of the math problems and lessons will still be available, they just won't have access to the "cool" pets.
Best Math Websites for Middle Schoolers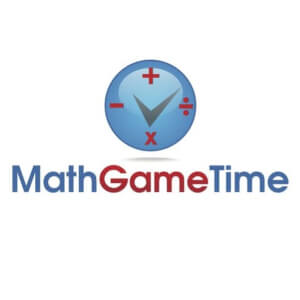 Math Game Time (Grades PreK-7)
Math Game Time offers a mix of games, videos, and printable worksheets for middle schoolers to brush up on their math skills. The videos are short and focused on single topics, so it's easy to find videos that are most appropriate for your student. The worksheets are a great option for kids who do better with writing things out versus solving problems in their head. The games that are available aren't all directly math related — some are just for fun like Angry Birds. All the games are kid appropriate, though.
The combination of targeted videos, worksheets, and online games makes Math Game Time a great resource for homeschooling parents, too, since you can find more traditional classroom activities along with interactive enrichment games all in the same place.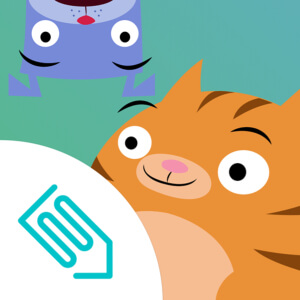 Education.com (Grades PreK-7)
Education.com also combines online games and printable worksheets with the added bonus of some printable lesson plans as well, which is great for homeschoolers. The games are simple and focus directly on a particular math skill, so students can get the practice they need quickly and easily.
The website's format is clean and easy to navigate, so kids won't be distracted by ads or pop-ups. You also have the option to download the printable worksheets with answers, so parents can check their student's work quickly and easily. Education.com is part of IXL, a website that many schools use for extra math help, so you know the activities will be to the point and focus on the math skills at hand.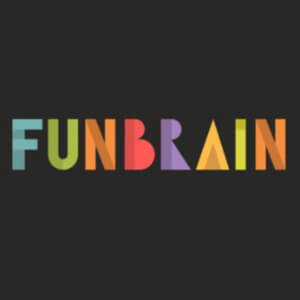 Funbrain (Grades PreK-8)
Funbrain puts the focus on making learning fun with colorful and kid-friendly math games and videos. Students will get a kick out of the silly characters in the videos while learning important math concepts.
The games are pretty simple in their setup, but each offers the ability to choose from different difficulty levels. Students can start off on Easy and progress all the way to Super Brain as they master each skill. You can even adjust the difficulty level mid-game!
Best Math Websites for High Schoolers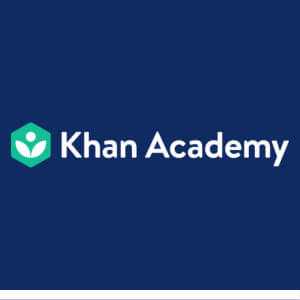 Khan Academy (All Grades)
Khan Academy is one of the best-known names in education and for good reason. The site offers a ton of lessons in a variety of subjects, all for free. The idea is to provide quality instruction and practice for anyone, anywhere, and they're making it work!
At the bottom of each course listing, Khan Academy also offers something called a course challenge. It's essentially a placement test that highlights the different skills that need work. These are a great way to find the lessons that will have the most impact right from the beginning.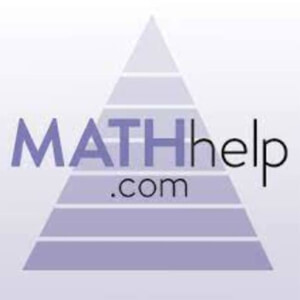 MathHelp.com (Grades 5-12+)
MathHelp.com's focus is all about getting students the extra help they need to succeed in math. They have a variety of video lessons available spanning a ton of advanced math concepts. Practice problems help to get students ready for tests.
The video lessons do a great job of explaining concepts in a clear, concise way so students can get the information they need quickly. Each lesson also has written notes, in case students prefer learning that way. Whether you just need a refresher or want in-depth practice on a concept, Mathhelp.com can be a useful tool.
Math in Coding
One way to help students of any age to grow their math skills is to get them involved with coding. While coding and math aren't exactly the same thing, they are strongly linked. Mathematical concepts are key components in coding. While the computer does the actual math, knowing how that math affects what's happening in the code is important for finding bugs and for writing more efficient code.
In turn, learning to code encourages kids to dive deeper into math and gives them practical applications for what they learn. That's a big deal!
CodeWizardsHQ offers a variety of coding classes for kids, whether they are in elementary, middle, or high school. And they have the added benefit of being a fun, socially distanced activity that keeps kids engaged after school while teaching them a skill that will be useful no matter where they end up.