Every parent knows the sounds of summer: a chorus of kids' laughter, pool splashes, the sizzle of the barbeque, and chirping crickets is closely followed by the complaint of "I'm bored."
In addition, the gap between school years referred to as the "summer slide" is known by teachers and parents alike to cause students to lose valuable year-long learning and even produce lower test scores. Many parents strive to sneak in activities that keep those cerebral juices flowing and engage and occupy their children all while keeping it fun.
Luckily for students, and their parents, there are lots of opportunities to reinforce learning or to try something completely different. Fitting an academic camp, class, or activity into a busy summer schedule is easier than ever. With the growth of virtual education resources, participating in an art class or coding camp can supplement summer learning without leaving home.
Here are some of our favorite virtual camp and class choices to spark your child's interests and imagination this summer.
Art
Pennsylvania Academy of the Fine Arts (PAFA)
PAFA's 1-week art camps for kids ages 10-14 focus on topics such as comics and illustration, painting, experimental paper, and animal drawing. Virtual Art Camp days include a mixture of live virtual instruction as well as friendship-making time, and off-screen time for independent play and learning. The cost for each camp is $350.
Computer Programming
CodeWizardsHQ – Summer Coding Camps and Classes
Students ages 8-18 can choose between 1-week virtual gaming camps or 3-week accelerated classes. Week-long summer Roblox camps and Minecraft camps to teach students coding concepts all while experiencing the fun of gaming. Accelerated classes allow students to learn real-world languages like Python, JavaScript, and HTML/CSS through fun, interactive projects. The accelerated format of the classes allows students to complete a full course in just 3 weeks vs 12 weeks with the standard schedule of classes. Camp and class costs range between $447 and $499 for each session with June, July, and August sessions available.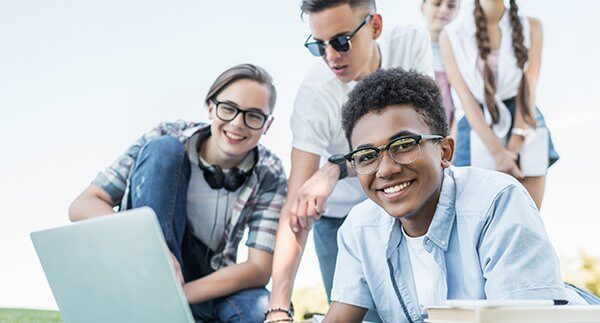 Finance
Wealthy Habits – Money Smart Camps
Wealthy Habits offers 1-week camps for middle and high school students that focus on finance topics. The live virtual classes, Money Fundamentals and Camp Wall Street, are 2 hours long and are held Monday-Friday. Classes are capped at 10 and are $99 for a session.
General STEM
Consumer Energy Education Foundation (CEEF) Summer Camp
Explore the role that AI is playing in energy transitions through hands-on activities, videos, and expert perspectives. Connect with peers from around the country and experience the vast world of STEM. This week-long camp takes place June 20-24, for students ages 11-14. The cost is $325 per camper.
Sally Ride Science Academy Summer Workshop
Immersive, hands-on STEAM workshops for elementary, middle, and high school students where students take on the roles of space explorer, marine biologist, computer programmer, and more. Week-long classes are 3 hours daily and the cost is $175 per session.
Recommended: Online Summer Camps
Math
Math Tree's 3 online camps expose students to the basics of algebra 1, algebra 2, and geometry, preparing them for middle and high school courses. Each live class is 1 hour long and spans 2 weeks. The cost for each session is $295.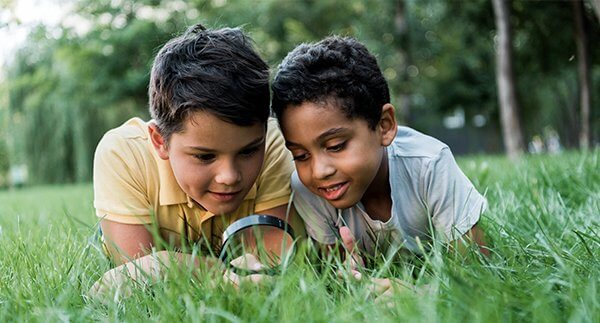 Multiple Subjects
Ivy Camps USA offers a wide variety of camp subjects including business & finance, media creation & public speaking, creatures & characters, and science & engineering. These virtual 90-minute camps are open to all students ages 6-14. Tuition is $389 for each 2-week session.
4-H offers some of their traditional camp activities virtually and at no cost. Kids ages 5-18 can participate in arts & crafts, STEM, and nutrition programs via their summer camp website.
The Smithsonian offers one-day camps that cover science and history topics for kids and teens ages 5-18. Zoology, the Space Station, and D-day are among the many topics explored during these online sessions. Prices and session lengths vary.
Writing
Maryland Writing Project is hosting virtual summer writers' camps for elementary, middle, and high school students. These 1-week camps are creative writing workshops for children and teenagers who love to write. Students work on writing strategies such as building characters, creating settings, planning plot lines, and writing dialogue. Sessions are $200 each.
Teen writers ages 13-19 have the opportunity to participate in week-long writing journeys that focus on topics such as sci-fi, non-fiction, poetry, novel writing, and fiction. Each live online camp day is 90 minutes long with students participating in self-guided learning as well. The cost is $249 for each session.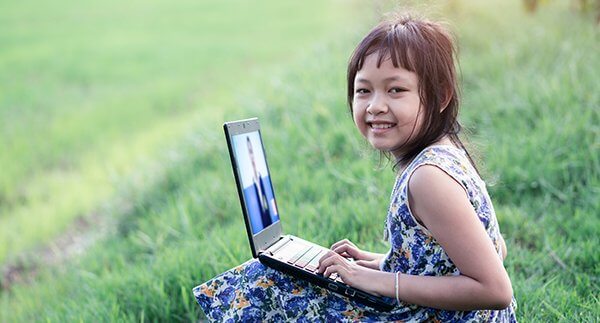 The Summer Learning Opportunity
An academic summer camp or class can enhance your child's time away from school in so many ways. Students who are inspired by a particular subject can participate in a camp or class that helps them expand their knowledge. Summer is also a good time to explore new academic areas or topics not offered by their school.
Finally, summer provides students with the time to improve their skills in areas that they might struggle with during the school year or even help prepare them for the next learning level. There are so many great reasons to supplement summer with a little learning and adding a convenient virtual camp or class will be the easiest decision that you'll make all summer.