You may know about our internship program, which allows students who complete our high school program to work with their peers on a real world coding project for a nonprofit organization. But what is it really like to be a CodeWizardsHQ intern? Learn more about our internship experience directly from two of our most recent interns, their parents, and one of our internship mentors.
Supporting a Nonprofit
For those who aren't familiar with our internship program, it's a one-of-a-kind opportunity that gives students a chance to work as a professional programmer. Students are invited to apply for the internship after they complete their final Capstone course. Those who are chosen then get to do a fully remote internship, working with other interns to complete a project for a nonprofit. Although a CodeWizardsHQ teacher serves as a mentor to guide students along the way, it's really up to them to hit deadlines and work together to complete the project.
Most recently, our interns have been working on a project for Wonders & Worries, an Austin, Texas-based nonprofit that provides services and support for kids who are coping with a parent's serious illness. The project involved building an app for one of the organization's fundraisers.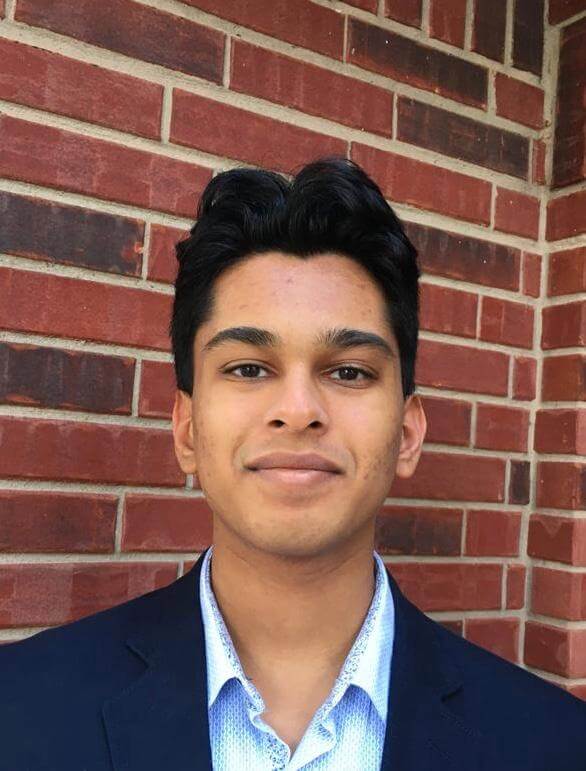 Devansh started with CodeWizardsHQ back in seventh grade, completing both the middle school and high school programs before moving on to the internship. He appreciated the extra challenge that the internship presented in applying what he learned in class to a real-world project.
"The internship went a step further by helping polish the skills that we had developed during classes in addition to real-world problems that had to be solved through problem-solving and individual research," says Devansh.
His fellow intern, Jash, also started with CodeWizardsHQ in middle school and was excited about the freedom the internship provided in addition to the extra challenge.
"Even though it felt like more work outside of regular classes, it truly provided the opportunity to be more independent and responsible and accountable. It boosted my confidence and gave a glimpse of real world work experience," he says.
Devansh and Jash worked together to build a scorekeeping app for the No Worries Classic, a sporting clay shoot event that serves as one of Wonders & Worries' biggest fundraisers. During the internship, they learned firsthand about the importance of managing deadlines and different tasks that needed to be completed.
"Managing my time for working on the different tasks was definitely a challenge, along with balancing the work for the front and back end tasks, communicating with the other interns and learning new skills while working on building the website," says Jash. "However, the best part was that these challenges turned out to be my strengths over the course of my internship."
Celebrating the Final Product
Jash and Devansh's CodeWizardsHQ mentor, Alex, is proud of the work they the accomplished for Wonders & Worries.
"This was a huge project that several young developers have worked on, and Jash and Devansh took care of the admin side of things. So admins can now add users, change data, delete data, all that stuff, thanks to Jash and Devansh," he says. "Typically, nonprofit organizations don't have the largest budget, so it's a win-win situation: The nonprofit gets a tailor-made web app, and our students get a chance to experience what it's like to work as a team on a software project that will actually have an impact on the world."
For Jash, after several weeks of work, the final result was the best part of the internship.
"What I enjoyed most was seeing the final website come to life! My contributions, efforts, time, dedication and commitment had paid off. I felt a sense of pride and achievement based on changes I made to the code, seeing the work I put in used in the real world," he says.
Devansh also appreciated the real world experience that the internship gave him to work with his peers on a project.
"I found collaborating with my fellow interns to be a very exciting experience, as it was remarkable to see the ways in which we were able to coalesce our skill sets to create a functioning product for the user," he says.
Overall, the internship was a great experience for everyone involved, including our students' families.
"Everything about the internship that my student shared was great," says Jash's father, Tejal. "The opportunity, flexibility, mission, content, support, collaboration made it an awesome experience."