Whether you find her at the computer teaching her students the latest skills, playing with her puppy, Cupcake, or on the floor of the roller rink showing off her skating prowess, our fun-loving CodeWizardsHQ teacher, Lauren, is always up for a challenge.
Paying it Forward
It all started when Lauren was working for the Apple Store as a Tech Expert. Her job there was fixing technical problems with customer's devices, but also, more importantly, helping people repair their damaged relationships with their devices. For Lauren, it became clear that she really enjoyed working with technology and connecting with people through technology. Working at Apple afforded her opportunities to work with both, but she was looking to learn and do more.
One such opportunity called out to her in particular: working at a summer camp for kids. During that camp, Lauren had her first chance to teach kids to code. She was so impressed with what she saw that it inspired her to continue her education, too.
"I witnessed a twelve-year-old build an app and post it on the App Store, and so I figured if a twelve-year-old can do it, I can probably do this as well."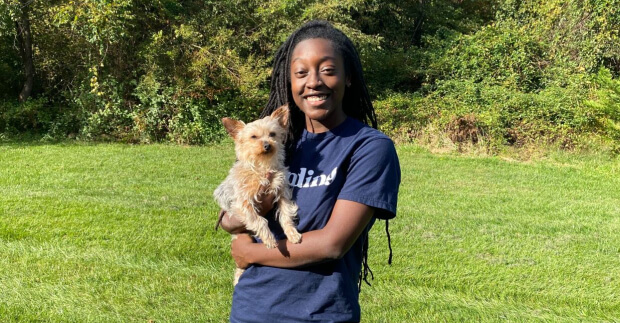 Lauren dove into learning to code with gusto, finding that she had a real knack for it. Being able to use technology is great, but she loved being able to understand all the things that were going on behind the scenes. She was hooked, but she still hadn't found her way to work with the code she loves. That's when she heard about CodeWizardsHQ.
"It sparked my interest because I was finishing up one of my courses learning how to code, and I thought, 'What better way to use what I learned than to teach it to students?'"
She applied, and soon after she received a phone call from the owner of CodeWizardsHQ.
"We had our interview, and from there it was history. I've been teaching kids how to code ever since!"
Connecting From Afar
One of Lauren's favorite things about working with CodeWizardsHQ is the same thing she enjoyed in her earlier work: the connections she has with the students.
"I love that we are able to build relationships through virtual classrooms. We don't have to be in person, and there's a bond that forms between me and the kids."
Lauren is genuinely excited to see the kids when they come to class, and, often, that excitement is mutual. That sort of genuine relationship is hard to come by over a screen, but she puts in the effort to bridge that digital divide to make sure that her classroom is a shared space.
"I just try to have fun. I think once you're open and have your personality showing, then the kids feel more comfortable to be themselves, and it doesn't feel like there's such a disconnect."
From Star Wars virtual backgrounds to teaching kids how to code through the use of games, fun is a concept that she takes seriously, and with good reason. It also helps to build up trust with her students, allowing them to feel safe enough to engage with more difficult lessons. As a top teacher, Lauren loves the challenge.
"A lot of people don't like JavaScript, but I find that it's a tough language and that's why I like it. You kind of have to work for it and really learn it."
Recommended: Coding Games for Kids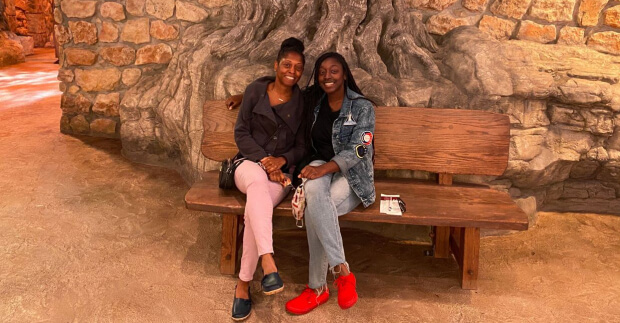 That desire to seek out a challenge is something that appears throughout her life. Even when Lauren is doing something for fun, she likes to take it to that next level.
"Something cool that I've built with code is a Star Wars trivia game. I'm really big into Star Wars, and this game is not for the 'average' Star Wars person, because I've dug deep and picked out little things from scenes."
Of course, no one can be "on" all the time, and Lauren knows how to spend time relaxing as well.
"When I'm not teaching, I probably go skating like three or four times a week. I am a huge fan. We're talking about the quads, two wheels in the front and two in the back, so no inline, and I have three pairs of custom skates. So, I really enjoy skating."
As a teacher, it is part of Lauren's job to prepare the kids in her classes for the future, and hopefully, to inspire them to make the world a better place through code. And in turn, maybe they will inspire her a little bit, too.
Thinking back on it Lauren adds, "A kid inspired me to start coding, which is really cool."
Ready to level up your child's learning experience? Take a coding class with CodeWizardsHQ: