About Teacher Spotlight: The concept of "students first" is at the heart of everything we are and do at CodeWizardsHQ. We know students learn best when they interact with a talented teacher. We conscientiously hand-select the very best coding teachers, ultimately hiring only the top 2% of applicants. Every month, we go behind the scenes to tell you more about one of our amazing teachers. This month, we bring you, Jeff Kish!
Jeff began teaching at CodeWizardsHQ in 2020. He has a background supporting classrooms and teachers. He stands out a teacher deeply vested in learning pedagogies!
Q. Why do you think it's important for kids to learn to code?
When a student commits to 'learning to code' they, by default, will begin learning skills that will help them no matter what industry they decide on. Coding involves critical thinking, creativity, communication, and connectedness. These skills will aid the student in any career they choose.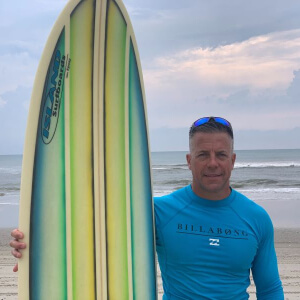 Q. What inspired you to learn to code?
Pounding keys on our Vic 20 and Commodore 64, it blew my mind that I could input some stuff and then play the game I just created.
Q. If you could have one teacher super-power, what would it be?
A power to be able to build a trusting relationship with each and every student. Once a relationship is built, the student believes in you and wants to work hard to excel.
Q. What is your favorite teaching story? Or What is the funniest story you have from your kids in coding classes?
My favorite teaching story is every time I hear a student voice out that 'a ha' moment… You realize at that moment it all makes sense to them and that you helped in the process.
Q. What has been the most rewarding part of teaching kids at CodeWizardsHQ? or What do you enjoy most about teaching kids?
It's inspiring to see students start the coding sessions with very little confidence and then build relationships with the teacher and classmates to really start to enjoy the curriculum and their friends.
Q. What is your vision for the future of coding and kids?
Having been in many schools with our company, I see that schools are not setup to prepare students for the pace of technology. That is why companies, like CodeWizardsHQ, are needed to help prepare the leaders of tomorrow.
Languages and syntax will come and go, some will get refined, and there will always be 'legacy' systems. The economy will continue to be more automated and 'code-driven'. Sensors will grow as well as coding the sensors to communicate with each other. Artificial Intelligence will make a big impact on most, if not all industries.
Q. When you aren't working, what do you enjoy doing (hobbies)?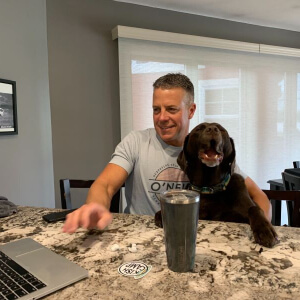 I enjoy being on the water and building. I can oftentimes be seen wake-boarding, surfing, windsurfing, home improvement, and also building our company's software.
Q. What is the best thing you've built using code?
I have created a web application for our company that provides professional development for schools. These schools will combine our Blended Learning methodologies with the software to transform their classroom from traditional to a Blended Learning setup.
Q. How has learning to code positively impacted your life?
Coding has created patience and discipline in my life. Good or bad… I will process most decisions much further than they need to be!
Ready to level up your child's learning experience? Take a coding class with CodeWizardsHQ: