CodeWizardsHQ instructor Devin Turner started his coding journey in an unlikely place, a college chemistry class. His career path from that class to becoming a coding instructor has taken some interesting twists and turns through the very dissimilar worlds of chemistry, music, and explosives.
Coding in Chemistry
As an undergraduate at UC Davis, Devin had a clear vision of his future. The chemistry student anticipated a career specializing in toxicology and was interested in working at the FDA. However, while completing a class project, he was introduced to an unexpected skill.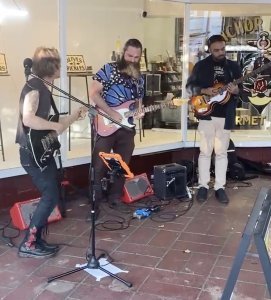 "We had a project that was part of an environmental chemistry class where we had to simulate an environment and the professor gave us instructions. We could use Excel, but that sounded just awful. Then he mentioned that we could use Python. I didn't even know Python, but I thought I'd better look into this to make my life easier. Just a little bit of automation made the simulation a whole lot better."
Python helped Devin turn the math-heavy chemistry project into a manageable task. At the same time, he started talking to his cousin, a programmer, about coding and his interest peaked. He participated in a coding camp and followed up with as many online courses as he could while still in college. He even started making a few apps.
A Job in the Chemical Industry
The newly minted graduate found a job in the chemical industry working for an aerospace company. He worked in chemical testing, specifically with explosives. One of his testing subjects involved the mechanism that deploys aircraft slides. Devin explained the mechanics.
"When an aircraft emergency happens the slide that rolls out is actually caused by a slow, low explosion that converts solids into gas. A little explosive pellet causes the whole thing to inflate."
He also tested ejector seats for jets and warheads for missiles. Devin found the work isolating and somewhat dangerous and he saw injuries on the worksite. All the while, he was improving his coding skills.
Deciding that chemical testing just wasn't for him, Devin decided to move to the Los Angeles area. There he worked in a variety of jobs including a stint in a hospital during Covid. Devin, an accomplished musician, also played in a number of bands and taught guitar.
Getting Serious About Coding
By the end of 2020, Devin decided that it was time to get serious about coding. He took additional classes and moved back to his Northern California hometown. When he considered a career in programming, Devin's first inclination was to teach. He had taught kids and adults how to play the guitar since his college days and he found a passion and reward in teaching. He applied for a teaching position at CodeWizardsHQ, was hired, and has found it to be a perfect fit.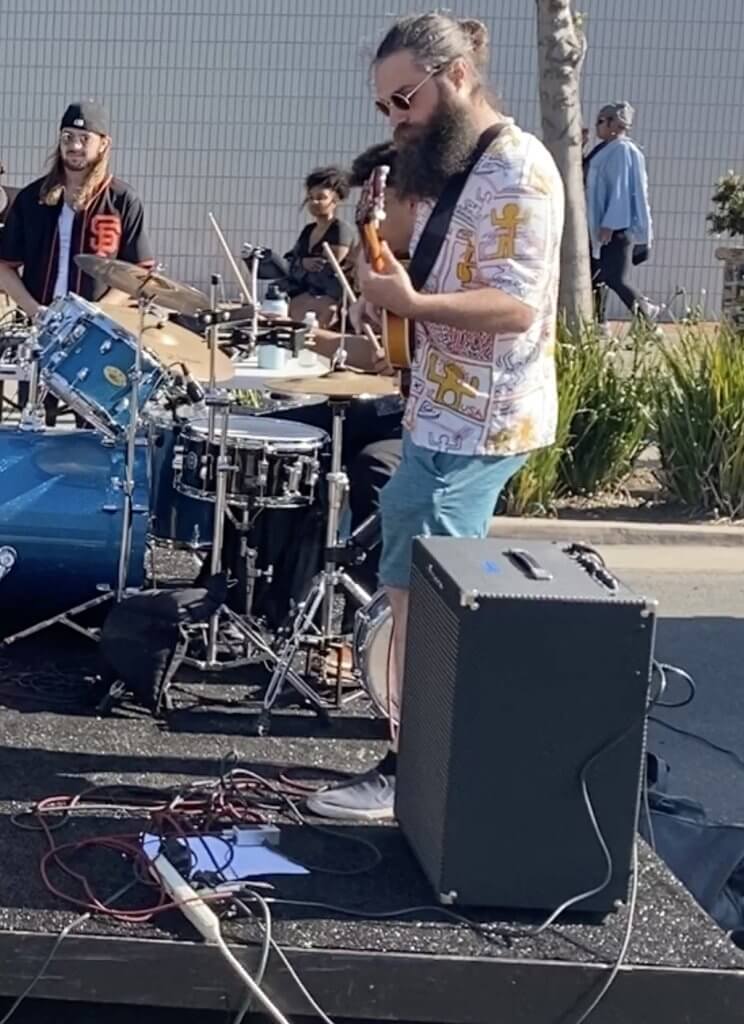 "I've always liked teaching. I was a guitar teacher. I was teaching students and seeing their skills improve. I've had some students who have gone from not being able to play to doing some pretty impressive work like composing songs or improvising. Teaching and watching people grow is so rewarding."
Devin draws upon his expertise in coding and music instruction to find similarities between learning to code and learning to play an instrument.
"Everyone picks up different skills a little quicker. Music is a marriage between a sport and a strategy game. You have to have some athleticism behind your hands, but also you need to condition your thinking patterns to understand bigger patterns so you aren't lost when you navigate a piece. It's similar to coding. We have all of these different skills that we're teaching kids. Some of them start as fast typists which is physical. Some other kids might have an eye for detail. Some might be more creative. It's interesting to see these kids start out excelling in one skill or another."
Teaching Kids to Code
Devin teaches all levels of CodeWizardsHQ classes, elementary, middle, and high school. He enjoys all of his classes but one of his favorites to teach is Intro to Text-based Programming for elementary school students. The class is the third course in Wizard Level I and for most students, it is their first time working with text-based coding.
"The kids are super happy that they're learning grown-up code. They feel really confident and experience a quantum leap in their self-perception."
At the opposite end of the spectrum, Devin also likes teaching DevOps and Software Engineering, the final course for high school students in Wizard Level III.
"We teach students skills that they can use in the real world. It bridges the gap between CodeWizards and careers and it's really nice to share that knowledge."
When asked about exceptional student projects, Devin likes to see customized work. CodeWizardsHQ instructors encourage students to customize their programming projects. This helps to inspire and motivate students along their coding journey. He cites customization examples of students making original characters for projects. He enjoys seeing students' personalities shine through their work.
His favorite class moments center around class interaction. Devin loves classes where there is a solid rhythm of interaction and when students are asking and answering lots of questions.
An Accomplished Musician
When he's not teaching kids to code, music keeps Devin busy. He is a bassist and plays and performs in multiple bands in the Bay Area. He backs up solo artists and has even released an album. Devin also sings and plays guitar in church each week.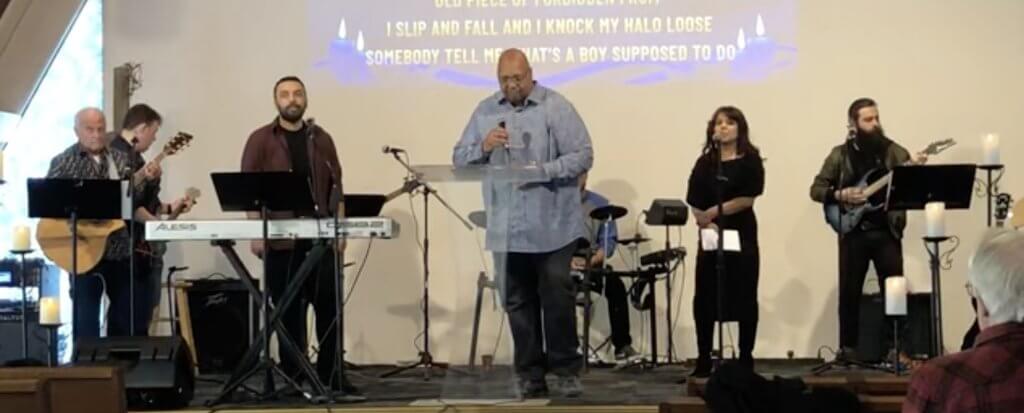 Devin's impressive passion for teaching, coding, and unique career path contribute to the exemplary learning environment at CodeWizardsHQ. We are fortunate to have him as part of our coding family and we are proud to shine a light on his accomplishments with our monthly Spotlight.