From her home in Texas to Glacier National Park to Florida and beyond, CodeWizardsHQ teacher, Ashley Hart, has been able to enrich her students' lives from around the country. She always brings a sense of fun and passion to her classes and opens kids' minds to the places she visits too.
Ashley started her career with a few different jobs, mainly in customer service and even at Disneyworld where she was friends with some of our favorite Disney characters. Unsatisfied, she searched for a career that would not only support the lifestyle she wanted to live and the adventures she wanted to go on but a career she would be excited about too.
"I love to travel, and when I discovered how much I loved coding and that it can give me everything I needed from a job, I never looked back," Ashley explains.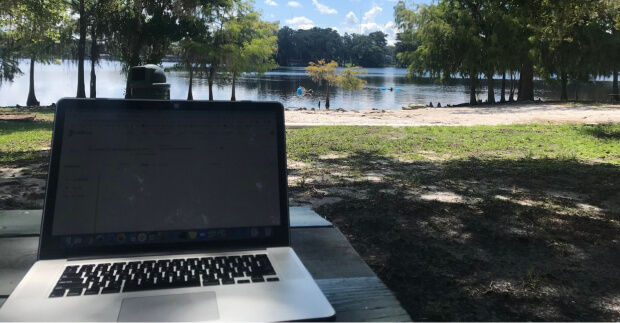 After going back to school and working on several websites, including a site called "Killing Time" with pages for games, recipes, and quotes to quell your boredom, she brought her many coding talents to our classroom. While CodeWizardsHQ teachers have been teaching remotely for 5+ years, Ashley is able to take her classes to the next level of fun and engagement.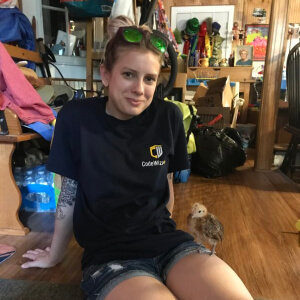 She says, "I have a group of kids that I've had for several classes. All of them decided early on to change their zoom virtual backgrounds to match the lesson of the day, and they get so excited to come to class to find out what we're doing. I love their enthusiasm, their participation, and they make teaching so fun."
For her students, Ashley thinks coding is especially important because she believes, "Coding is going to be relevant to so many industries in the future as we keep moving to make everything available digitally. Learning these skills will not only open up different career paths in the future, but it also helps them with everyday problem-solving skills, math, creative thinking, and communication."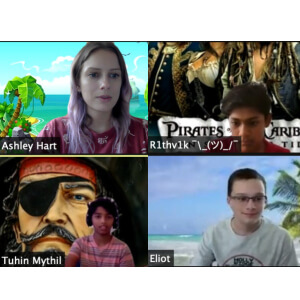 As many teachers do, she loves seeing those A-HA moments when her students really grasp a concept. She understands these moments aren't just about coding.
"I would love for kids to see coding as something fun, and realize the power it can give them and the things they can build with it. It can help inspire confidence, problem solving, creativity – young kids can use all the positive reinforcements they can get," says Ashley.
Her sense of adventure also takes her to the outdoors. She enjoys being active and her main hobby is trail running, but you might also find her hiking, backpacking, climbing, and riding her bike.
Her motto, "If it's outside, I want to do it".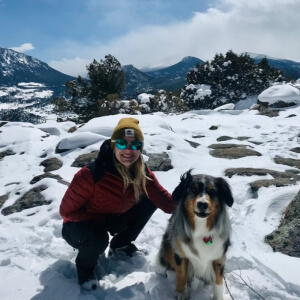 She's also a strong advocate of coding for girls and says, "Learning to code has helped me feel more confident, feel smarter in my decision making, and feel like I am helping to set an example for younger girls to go after the life they want. I am so proud to be a part of the tech industry, and love that I am able to help teach the younger generation this valuable skill."
At CodeWizardsHQ, Ashley teaches Scratch, Python, HTML/CSS, and JavaScript and has expanded her role to Mentor in our first High School Internship project. You might see her in our help videos and, of course, in the classroom with a cool Zoom background.
We know students learn best when they interact with a talented teacher so we conscientiously hand-select industry experts who are passionate about teaching, ultimately hiring only the top 2% of applicants. Every month we go behind the scenes to tell you more about one of our amazing teachers like Ashley Hart.
Ready to level up your child's learning experience? Take a coding class with CodeWizardsHQ: