Meet Reetika! Although she was encouraged by her dad and sister to start learning to code, she's discovered she has a true passion for programming. Behind her quiet demeanor, she's a hard worker who loves building her own websites and has big plans for her coding journey.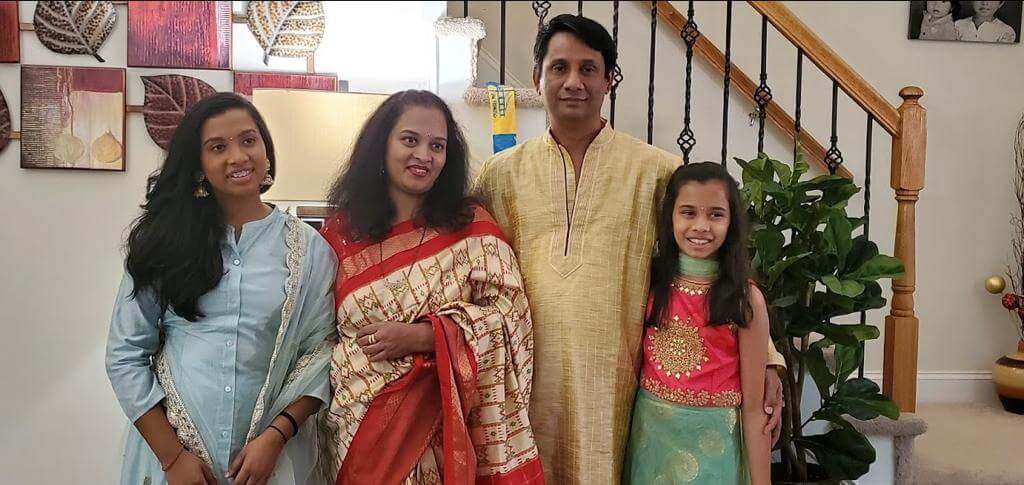 Reetika's dad, Giri, works as a software developer and first learned about CodeWizardsHQ through a flyer from his older daughter's high school. She took a couple courses with us before moving on to other interests, but Giri noted how well the intro CodeWizardsHQ classes prepared her for taking more advanced programming classes later in high school. That's why he decided to start Reetika with our middle school course, enrolling her in Intro to Programming with Python last summer.
"I thought I should get her also familiar with coding and programming because that's going to be the future," he says. "I just wanted to just plant the seed and see whether she would be really interested in pursuing it."
For Reetika, she discovered that in addition to loving learning new skills, coding was another way she could be creative.
I thought maybe if I knew different languages, I could understand the codes and make a future website for myself that's really interactive. It's exciting because I like to express my ideas in a different way.
One year into her coding journey, Reetika is already taking the Mastering Databases class, just two classes away from completing the entire middle school course. Her ultimate goal is to get through our high school courses and participate in the internship program, where she can apply her skills to work on a project for a nonprofit.
While Reetika loves coding as a way to express herself, another creative outlet she enjoys is dancing. She takes weekly classes to learn the Indian classical dance form Bharatnatyam. She also loves astronomy, which her dad is encouraging her to combine with her coding skills for a special summer project.
"I've asked her to develop her own website which would kind of be a mirror to herself, to put out everything she has learned in CodeWizards," Giri says. "She's interested in astronomy quite a bit and at night she sometimes goes out and she observes all the stars around her. So I've told her to get some snaps and learn about the planets and build a project for herself."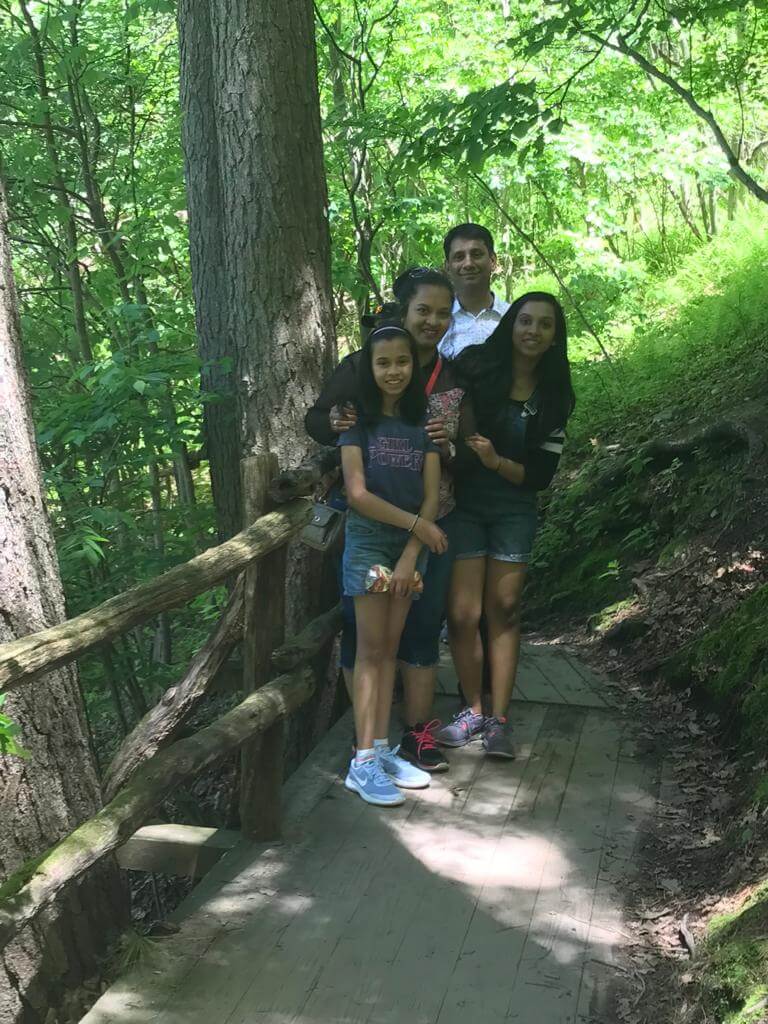 Giri has also noticed that as Reetika's coding journey has progressed, she's not as shy and is becoming more confident and engaged.
"She started to open up quite a bit so she's not hesitant to ask a question, and if she hasn't understood a concept, she's not shy anymore to ask the teacher. She has started speaking a lot more in her classes," he says.
In fact, when asked what she would tell other kids about CodeWizardsHQ, one of the first things Reetika mentions is how easy it is to get questions answered.
"The lessons are awesome and you can ask questions, you don't have to hesitate," she says. "The stuff that the teachers teach us is more influential and you can actually remember it easier."
Reetika's passion for coding is certainly evident in the work she does in her classes and we're thrilled that she's chosen to continue taking classes with us. Here's what her current teacher, Jordan, had to say about her:
Awesomely energetic, and an even more awesome programmer! She's an absolute delight to have in class.

Jordan, CodeWizardsHQ Teacher
Reetika's Standout Projects:
At CodeWizardsHQ, Our Students Are Our Top Priority.
We are lucky to have Reetika and her family as a part of our community!
Interested in learning to code this summer?
See our summer classes and coding camps for kids.
Level up your child's learning experience. Take a coding class with CodeWizardsHQ:
Elementary School Coding Program, Middle School Coding Program, High School Coding Program