Meet Kathleen! A high school sophomore who has been a CodeWizardsHQ student for three years. Her dedication to developing her coding skills, working as a helper in our CodeWizardsHQ Forum, and volunteering for her school as a webmaster have made her a standout student and our March Spotlight.
Kathleen's Coding Journey
Kathleen always knew that she was going to pursue a future in STEM. She wanted to learn to code because it is an integral part of so many STEM-based careers and she liked the idea of what you can accomplish with code.
"I was always interested in computers and the idea of being able to get them to do what you want them to do and make whatever you want to make. I thought that was really cool and I wanted to do that too. You see in the movies where there is that one coder who does all this super cool stuff with computers and I always wanted to be that person."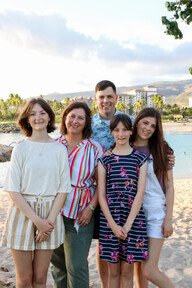 Kathleen tried various online resources for learning to code but decided that she wanted to find a more structured opportunity. She and her dad started researching. Kathleen saw an ad for CodeWizardsHQ and immediately saw the benefits of the program.
"One thing I liked about CodeWizards was that it was live classes, and I didn't want to really do an online self-paced thing. I wanted to have an actual teacher and be in a live class with other kids. That is one thing I really liked, and the internship. I thought that was cool."
Parent Insights
Kathleen's dad, an IT project manager, was happy to encourage his daughter's interest in learning to code. Working with software engineers and developers gives him unique insight into the tech world.
"To me, coding has so many benefits that go beyond STEM classes. Coding teaches you logical, progressive thinking and planning and that's something that I wanted Kathleen to have."
Kathleen's dad researched CodeWizardsHQ and liked what he saw.
"There was a lot of positive commentary in different reviews. Beyond people saying a lot of good things, I liked the plans, the way things were nested, and the course progression. I liked CodeWizards because you have tracks and they lead progressively to a point and then the idea of the internship at the end, building to something. The organization seemed better from that perspective."
Once Kathleen started classes, her dad appreciated the thorough communication that keeps parents informed of student progress.
"One of the other things that I liked about CodeWizards once we got into it was the way the instructors presented themselves professionally to me as far as emails and their regular communications. Those regular emails that the instructors send out are really helpful in keeping me engaged in what she's doing and what she's going to be doing."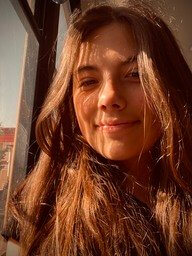 Sharing Her Coding Skills
Kathleen didn't stop at being an exceptional coding student. She was nominated and accepted a volunteer role as a Forum helper. The Forum is a private, moderated online community at CodeWizardsHQ where students can connect with each other and teachers to get help with their homework and projects. The Forum places helpers in mentorship roles and encourages leadership, communication, and teamwork. Kathleen's dad appreciated the Forum for its value-added benefits.
"Kathleen was able to go into the Forum and help other students with their projects and the things that they were working on. I felt that was good from a leadership perspective because it allows you to take what you have learned and then help others and you can derive a lot of pride and enjoyment from that."
Kathleen is getting close to graduation with just a few classes remaining before her real-world internship. She is currently taking a High School Wizard Level III class called Object Relational Mapping where students learn to manage interactions with databases. 
When asked about her favorite projects during her tenure at CodeWizardsHQ, Kathleen cites a project that taught students how to structure the back end of blogs. She had been trying to build one on her own and appreciated the opportunity to have three weeks devoted to this topic and have all of her questions answered.
Kathleen also liked a meme generator project. She particularly enjoyed the way the project was structured.
"It combined a lot of stuff that we had learned into one project and then we let it sit for a while and learned a bunch of new stuff and then we took that new stuff and we made the app even more complex and coded even more of it ourselves."
While Kathleen typically prefers back-end languages such as Python, she has recently found front-end languages like HTML to be useful and she has used her knowledge of HTML/CSS to create and maintain a new website for her school newspaper. Kathleen was asked to help build the entire site from the ground up and collaborated to create a product that would serve their needs.
Kathleen is certain that her career will include STEM. Right now she is interested in artificial intelligence because it blends her favorite subject, math with coding. She is also interested in a career as an electrical engineer.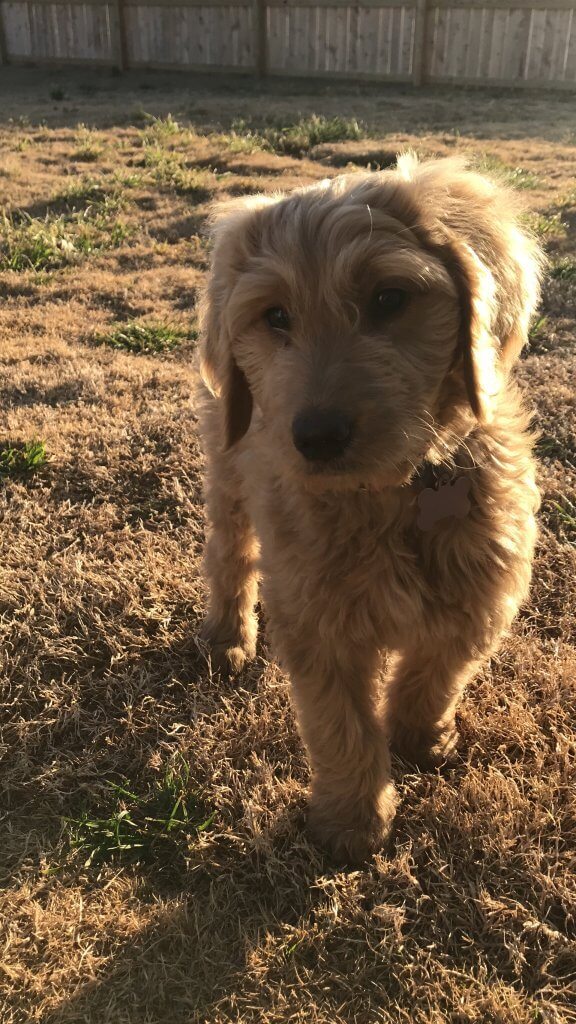 Staying Active
Kathleen supplements her busy high school schedule with sports. She is a member of her high school's cross country running team. In its inaugural season last fall, she was the team's only girl. She looks forward to competing next year as well. Kathleen loves to read and lately has enjoyed murder mysteries and historical fiction. She also spends her time with her one-year-old puppy, a goldendoodle named Penny.
CodeWizardsHQ is fortunate to have Kathleen as part of our coding family and we look forward to seeing Kathleen continue her impressive accomplishments. Her instructor, Ife, echoes these sentiments.
Kathleen is a coding rockstar in her own right, often experimenting with different approaches, both in class and homework time, based on what she's learned at CWHQ and elsewhere. She's an independent thinker who is not intimidated by stepping away from the template to challenge her own understanding.

Ife, CodeWizardsHQ Instructor