Although many CodeWizardsHQ students get interested in coding because their parents work in a tech-related field, Ben discovered his passion for coding and engineering all on his own. Now he's even using his coding skills for outside projects.
Engineering, Robotics, and Coding
Ben has had an interest in STEM-related fields for a long time, starting with taking apart Nerf guns and rebuilding them and making complex LEGO creations. Then he started watching web development videos on YouTube, which inspired him to want to learn how to code. That's when his mom, Dawn, discovered CodeWizardsHQ.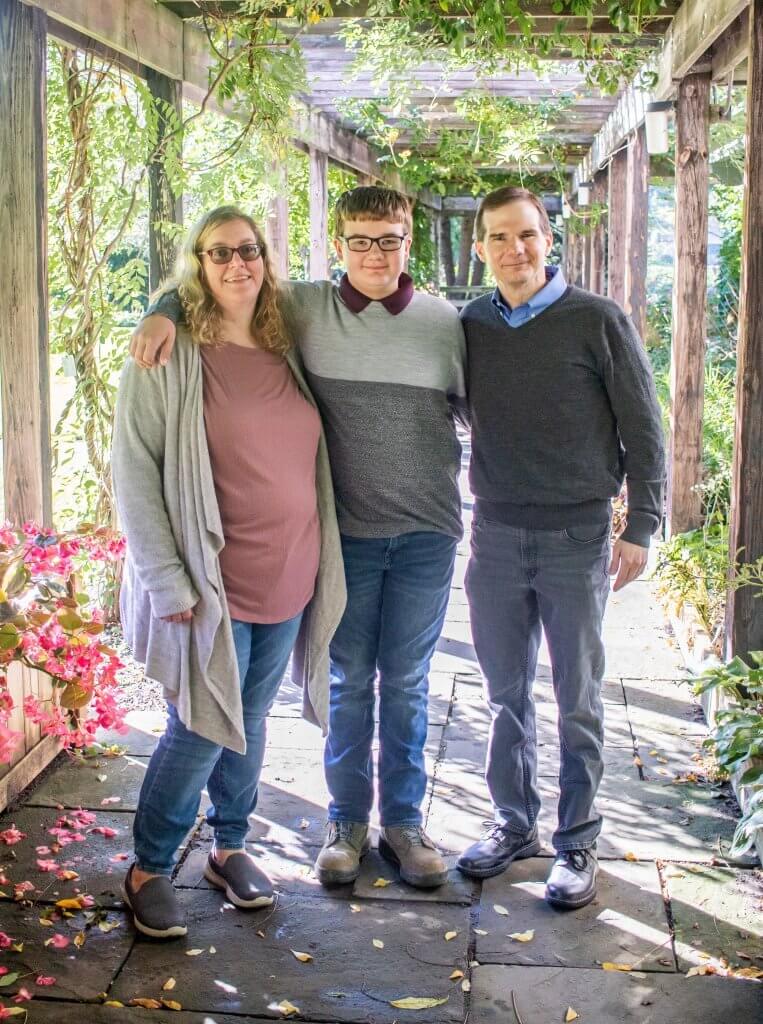 "We live in an area where we homeschool, and so when I was looking for a program it was important for me to have a program that went all the way through high school and he would keep learning skills," she says. "With CodeWizardsHQ, I was really impressed that it had middle school and high school and that there's a project at the end when he is finished taking all the coursework that he can do to show other people what he's learned. That was something that I realized is important to colleges, but it's also important that he gets to use his skills on other things, too."
Ben has been customizing his CodeWizardsHQ projects from the beginning, always going the extra mile to add his own touches, even when that involves researching skills he hasn't learned in class yet.
That's why when his robotics team talked about wanting to create a website for the team, Ben decided to tackle it as a summer project.
"I thought it'd be a fun and interesting project to add on to what we already had, because I had a pretty nice base. So I just went ahead, and I did most of lesson 12's homework without even knowing it on lesson 11. I got all those pages together and then just kept on working on it for fun because I thought it actually turned out really nice."
Ben kept the website project a secret from just about everyone, including his mom, until it was ready to show to his teammates. The website he built is now the official website for his team (check it out at the end of the page).
STEM For School and Fun
Although CodeWizardsHQ is part of Ben's high school homeschool curriculum, he does so much extra coding that he considers it a hobby, too. His other main activity outside of schooling is robotics. Although he's been learning coding since middle school, Ben is actually a builder on the team.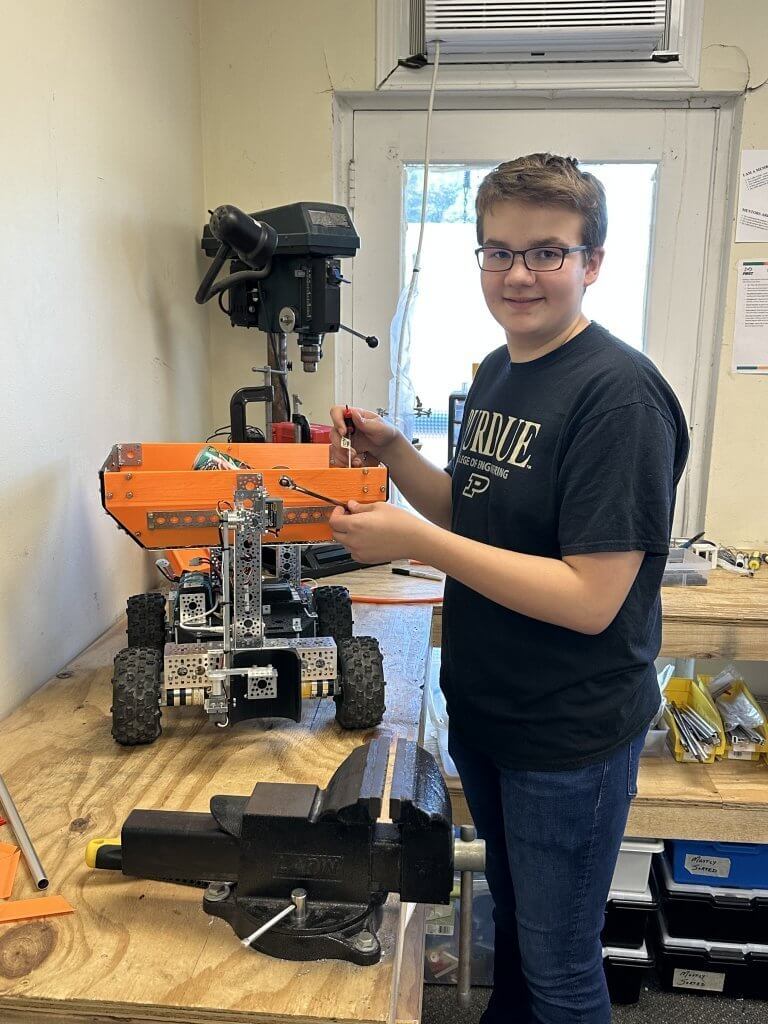 "I've definitely thought about becoming a coder on robotics, but I really want to do building because then I'll have a good understanding of both, so it means that I'll be able to add input when I go to college and future job opportunities in both aspects," he says.
Dawn admits that she was hoping Ben would use his coding skills on his robotics team after seeing what he's accomplished through CodeWizardsHQ, but she still sees the benefits he has as a builder.
"What I've realized is that he actually is able to use what he's learned about coding from CodeWizards in his building. He's able to communicate with the other coders about what they can do with the servos and the other robotics parts in ways that the other builders who don't know how to program cannot do. I think that that's a skill that will help him if he wants to be an engineer."
Quality Instructors Make the Difference
It's easy to see Ben's passion and enthusiasm for coding and robotics, and as a homeschooling mom, Dawn sees the benefits for her son in other subjects, too.
"The research he's done for his coding projects has carried on to how he does research in other classes and it's something that has really helped him. It's been fun to watch him learn these research skills without me having to sit down and formally show him how to do it. You give him hints and he just goes for it. He wants to find the answers to his questions himself now."
Although the ongoing curriculum is what drew Dawn to CodeWizardsHQ for her son, ultimately what she raves about the most now are the teachers.
"I've been really impressed with the teachers that he's had. As a homeschool mom, I'm kind of picky about that, because I was a teacher in my past life, so that's the biggest thing. The best part is to watch his skills build upon each other and then for him to want to go above and beyond to learn more. He'll ask questions and the teachers will always give him hints, but they never do it for him. The teachers are there to guide him, but they don't do it for him and he has learned those skills that are important in any career."
Ben's most recent teacher, Lynn, has nothing but glowing things to say about him as a student as well.
It's an absolute pleasure to be Ben's teacher! Ben is kind, very enthusiastic, and inquisitive. He is in a private class, so we have time to explore the reasons why we're writing code in a certain way. We often review alternatives, and make additions and enhancements to lesson projects. It is not rare for class to end with both of us saying, 'That was fun!'

Lynn, CodeWizardsHQ
Ben's Standout Projects:
At CodeWizardsHQ, Our Students Are Our Top Priority.
We are lucky to have Ben and his family as a part of our community!
Level up your child's learning experience. Take a coding class with CodeWizardsHQ:
Elementary School Coding Program, Middle School Coding Program, High School Coding Program