Coding for elementary school students in our core track starts off with the block-based programming language Scratch so they can learn coding fundamentals first before getting into syntax rules with text-based languages. We always encourage students to make projects their own, and we're constantly amazed at their creativity. Below you'll find a few games and animations where students really went the extra mile to put their own spin on the assignment.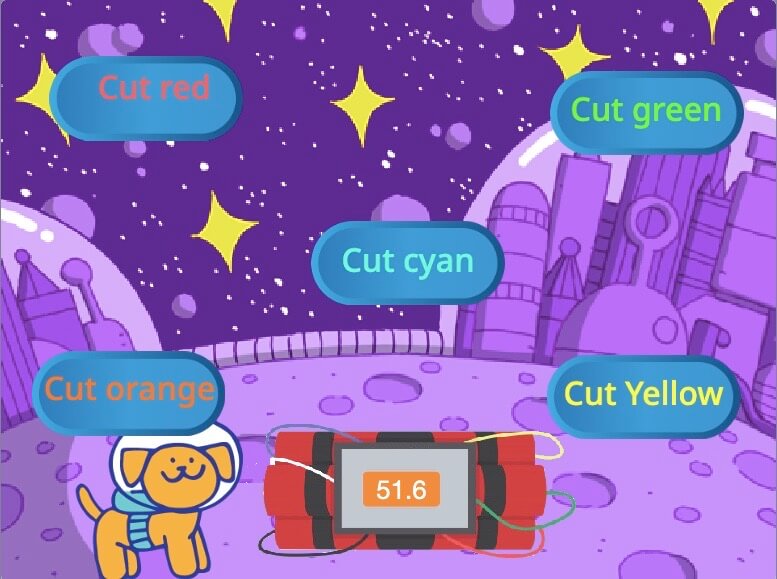 In addition to adding a lot more steps to diffuse the bomb, Sebastian recorded his own sounds for the game. It also turns into a memory game when you have to remember the correct order of the wires as you keep replaying.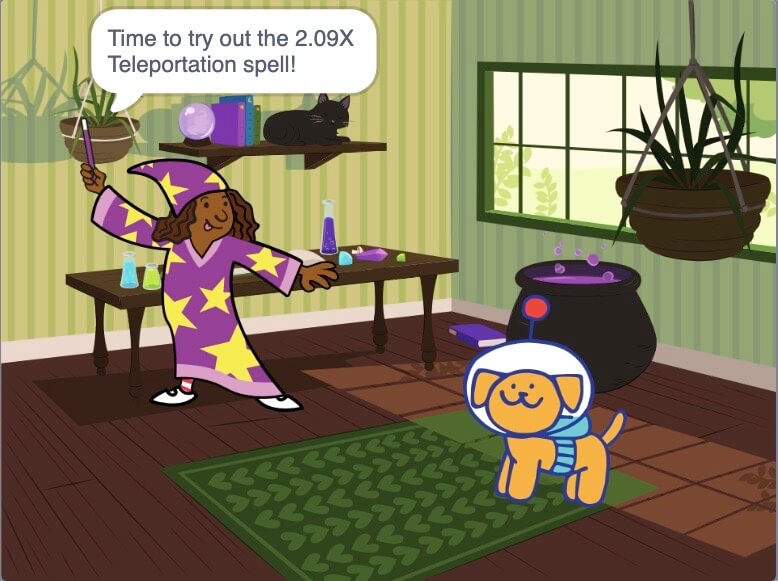 The story project in our Animation and Games with Scratch course offers lots of opportunities for students to really get creative, but Angelene really went the extra mile with her story. Find out where the teleportation spell sends Max and how he turns the tables at the end!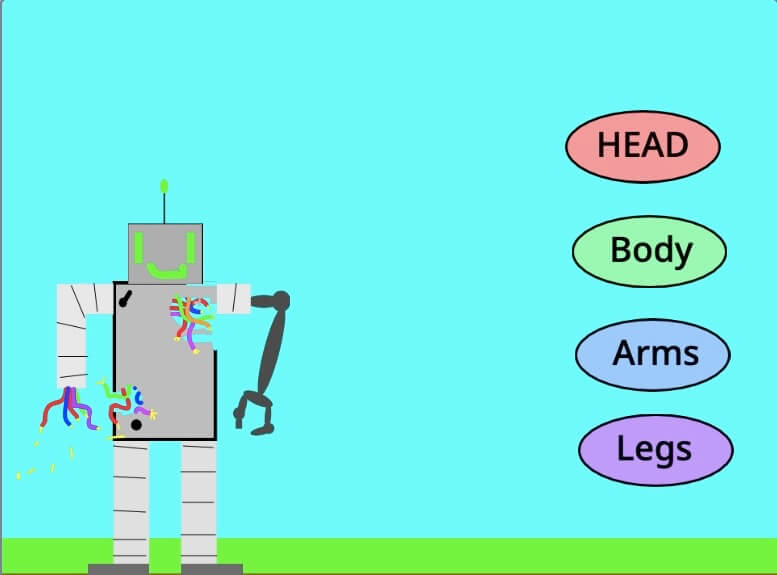 This is another project from our Animation and Games with Scratch course, where students create their own character. To really make this his own, not only did Gavin choose a robot for his character, but he drew his own options for the head, body, arms, and legs.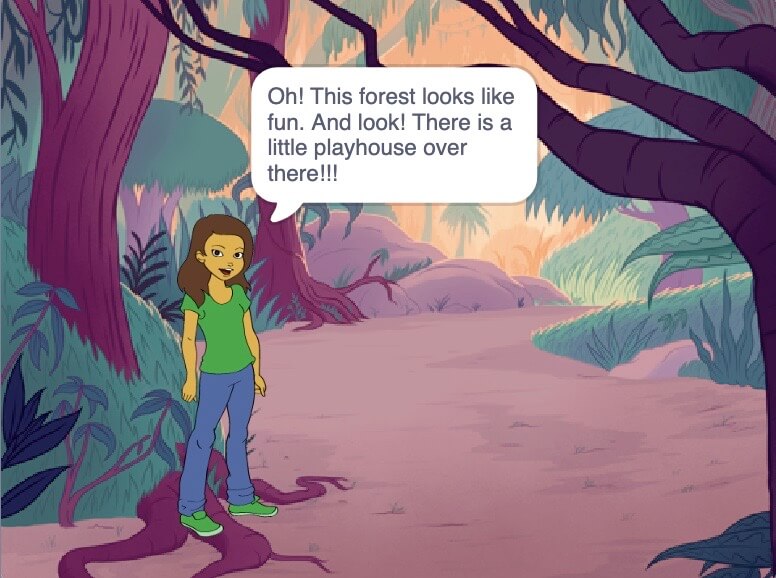 Another story project, which shows just how different each student's project can look even with the same assignment. Victoria added in an intro screen, a cut screen, and an ending screen to her story to make it uniquely hers.