Despite having been around since way back in 2006, a veritable eternity in digital time, Roblox is still going strong with over 43 million daily active users in 2021. With such a huge fanbase, it's no surprise that there are so many great Roblox gifts for kids out there.
In fact, there are so many that it can be a bit overwhelming to find just the right one for the Roblox fan in your life! Luckily, we've, ahem, been around the block a few times, and know exactly the best Roblox gifts for kids who can't get enough of the game.
If you're in the market for some Roblox-inspired gifts that are sure to stack up, you've come to the right place!
13 Roblox Gifts for Kids
As a platform, Roblox encourages kids to explore, collect, and make up their own fun, and this list leans into those patterns as well. Each of the gifts on this list would be fun for any Roblox fan, boy or girl.
So, without further ado, here are the best Roblox gifts for kids!
Roblox Camp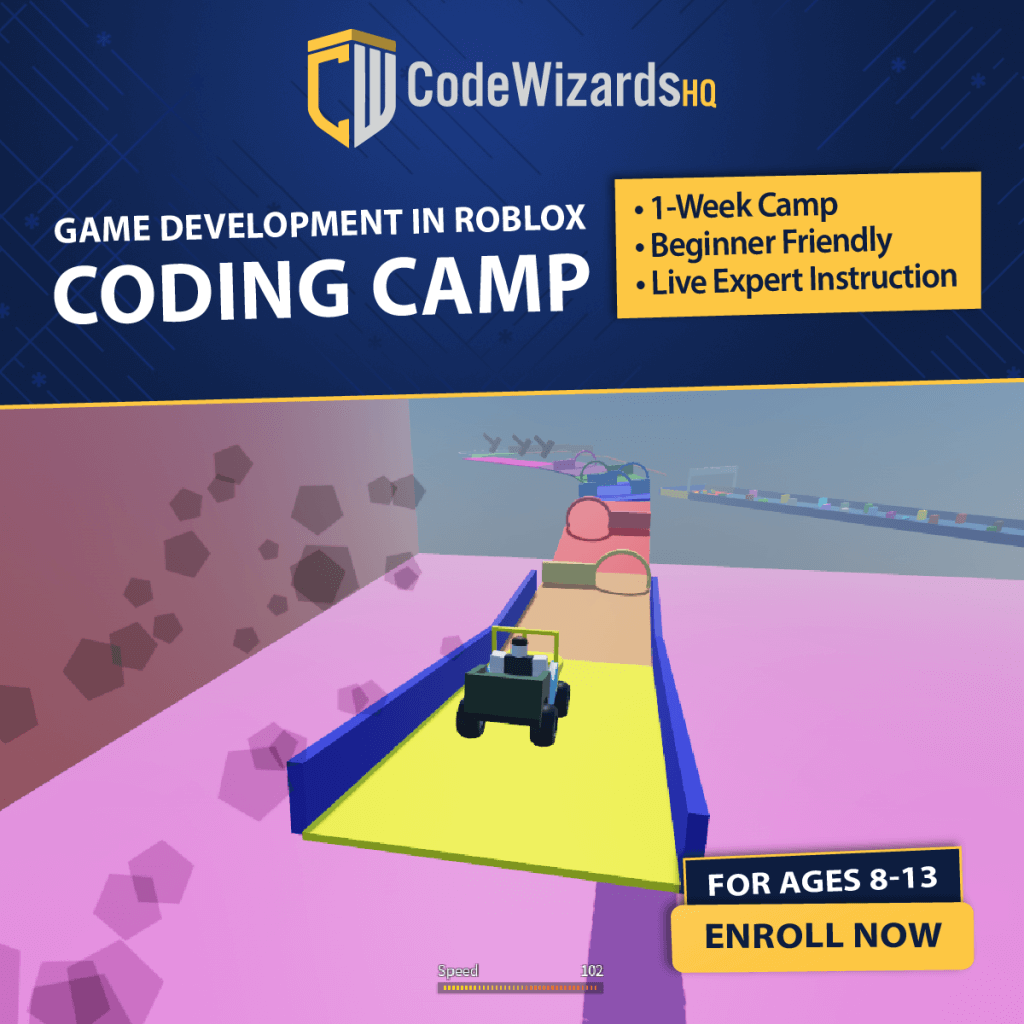 Kids ages 8-13 can join a 1-week Roblox camp with CodeWizardsHQ. Intro to Roblox Game Development takes their love of Roblox to the next level by building their own Obby game. It's a fun and interactive class where they will learn how to build games in Roblox studio and basic programming concepts with Lua.
$499 at CodeWizardsHQ – Buy Now
Roblox Ultimate Guide Collection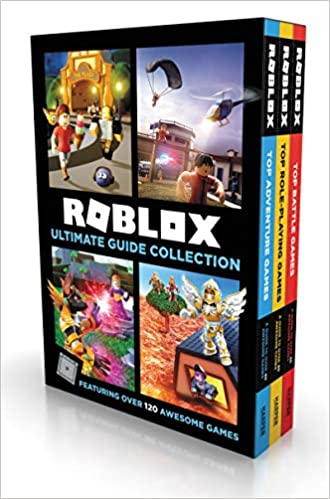 Roblox has a huge variety of games on its platform, each with its own objectives and style of play. That diversity is part of what makes it great, but can also be a bit overwhelming. This Roblox Ultimate Guide Collection brings together 3 hardback books filled with tips, tricks, secrets, and more for each of over 120 of the most popular Roblox experiences out there. It includes the books Roblox Top Adventure Games, Roblox Top Role-Playing Games, and Roblox Top Battle Games, each of which can be purchased separately if you wish.
$42.99 on Amazon – Buy Now
Roblox "Where's the Noob?" Book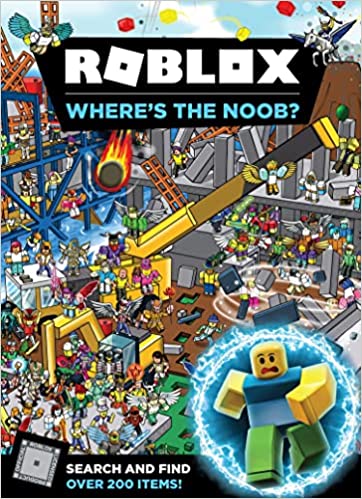 "Where's the Noob?" is a fun new take on the "Where's Waldo?" book series where readers search out the popular Roblox character Classic Noob. Each search-and-find puzzle is set in different worlds inspired by some of the most popular Roblox games and the book includes hundreds of different items to find for some serious Roblox fun even when offline.
$21.25 on Amazon – Buy Now
Roblox Book Set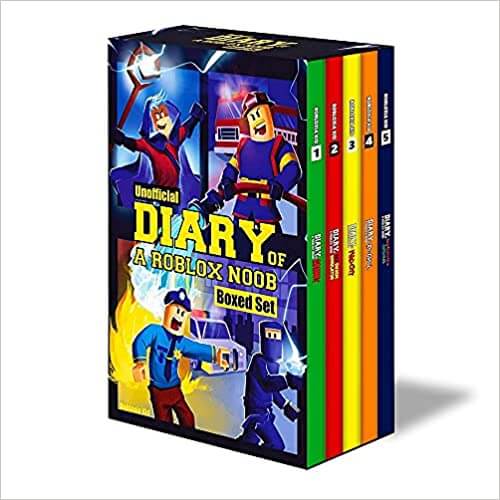 With a similar feel to the popular Diary of a Wimpy Kid series, these Diary of a Roblox Noob books are a great offline option for younger Roblox fans. The 5 books included in this box set contain over 500 total pages of Roblox-themed fun at a lower price than if you were to buy them individually.
$43.93 at Amazon – Buy Now
NERF Roblox Adopt Me!: Bees! Blaster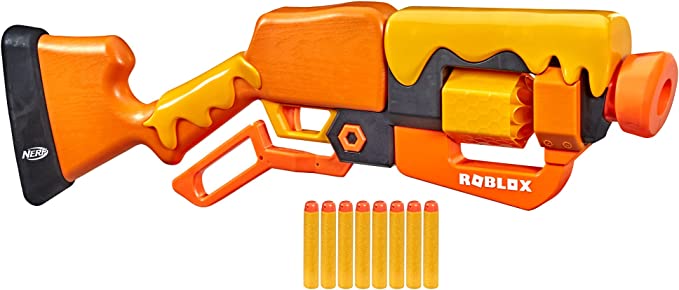 The design of this particular NERF blaster is inspired by the Roblox game "Adopt Me!", which just so happens to be on our list of 9 Best Roblox Games for Kids. NERF guns are tons of fun, and the addition of the Roblox theming makes it extra cool. Plus, while the appeal of blasting each other with NERF darts in real life is always there, this particular line of NERF blasters also comes with codes that can be redeemed online for in-game Roblox items, too!
$12.89 at Amazon – Buy Now
Roblox Action Collection – Collector's Tool Box and Carry Case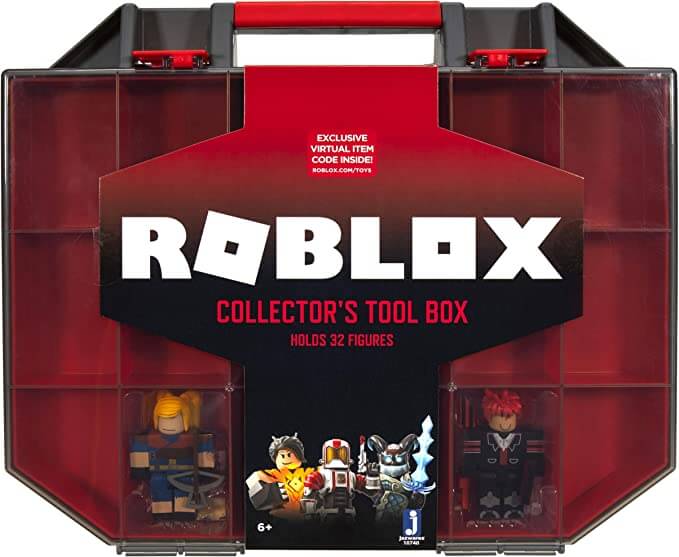 Many of the different Roblox games feature gameplay centered around collecting things, and this Collector's Carry Case brings that same principle to the real world. It can hold up to 32 of the Roblox Action Collection figures and comes with 2 of its own. Plus, like with the NERF blasters, there's also a code included that can be redeemed for special in-game items that they can show off to their friends!
$19.99 at Amazon – Buy Now
15th Anniversary Roblox Icons Gold Collector's Set

If you're planning on getting the Collector's Case (or even if you aren't), you can't go wrong grabbing one of the many different Roblox Action Collection sets!
There are a ton of different sets that you can get, each with its own characters and accessories, but I'm putting the 15th Anniversary Gold Set because it's one of those things that won't be around forever. And once again, there is also an included code so your Roblox fan can show off their gifts online!
$21.98 at Amazon – Buy Now
Monopoly Roblox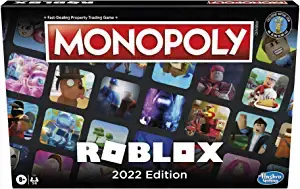 If you're gamer is also a fan of games in the real world, this-Roblox themed Monopoly could be just the thing. The different properties on the board are named after the most popular Roblox games, and players get to choose from a variety of Roblox game pieces. Plus, you guessed it, there's a code included for exclusive in-game items!
$19.99 at Amazon – Buy Now
Noob Skater Pullover Hoodie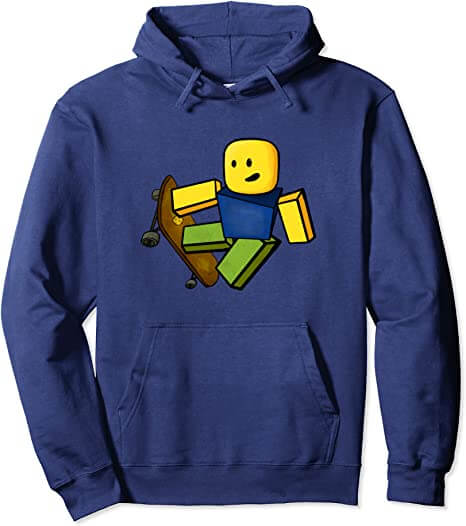 As fun as it is for them to dress up their in-game avatars, sometimes getting some real-world merch can be cool, too! There are a ton of great Roblox clothing designs available online, but this Noob Skater Hoodie caught my eye as something I would get my own kids. If this particular design doesn't strike your fancy, don't worry! There's almost certainly something that will fit your style.
$31.99 at Amazon – Buy Now
The Full Color Tile Print Roblox Backpack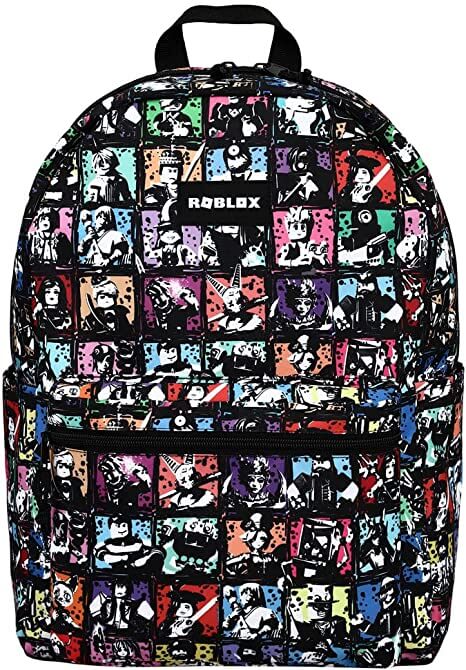 This Roblox-themed backpack features an all-over comic print design perfect for fans of the game. It also has a large interior pocket with a built-in laptop sleeve so Roblox fans can take their game on the go! Or, go to school. Whichever.
$35.99 at Amazon – Buy Now
Gaming Setup bundle for PC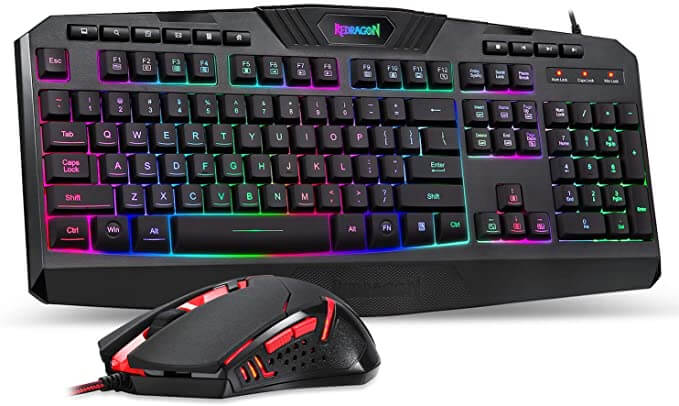 If there's one thing that almost any Roblox fan would appreciate, it's an upgrade to their gaming setup. Especially when kids are spending a ton of time on the computer, having a keyboard that has tactile keypresses and a smooth, accurate mouse makes a ton of difference in how the gaming experience feels. This mouse and keyboard bundle from Red Dragon has more than 40,000 ratings and four and a half stars on Amazon, proving that it has what it takes to be a great gift for a Roblox fan.
$35.98 at Amazon – Buy Now
Game Controller Wall Mount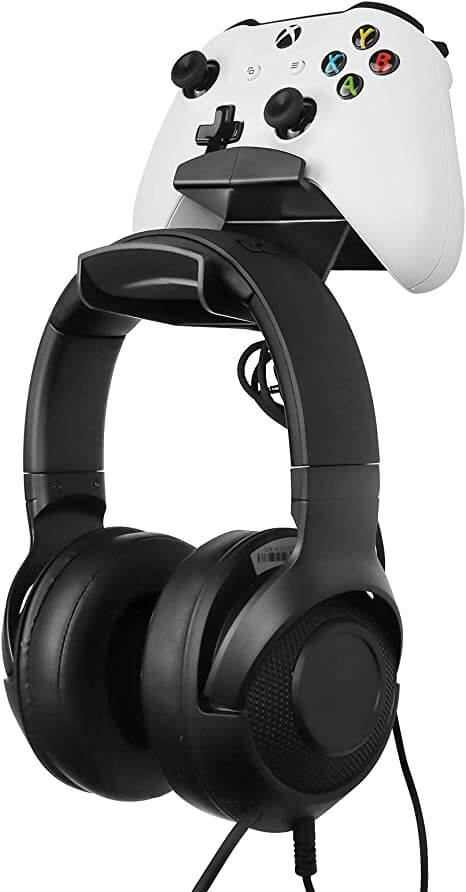 Or, if you're a Roblox fan who prefers playing with a controller, maybe giving that controller a place of honor could be a good idea. Personally, I love this controller and headphones wall mount for adding a touch of organization to my life. It lets me put the controller away easily when I'm not using it, but keeps it right at hand in case I want to hop into a game.
16.99 at Amazon – Buy Now
Robux Virtual Currency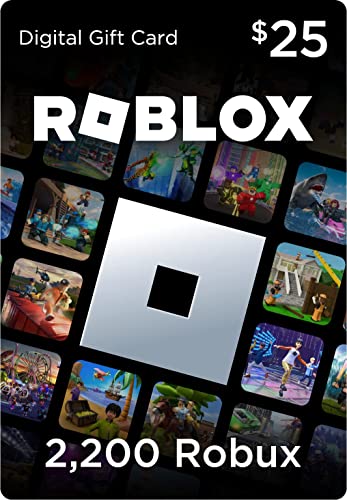 Of course, minimalism is super in-style at the moment, so if you'd prefer not to get them more physical stuff, perhaps you could lean into the virtual nature of Roblox. Robux is the in-game currency for Roblox, and is used for purchasing everything from cosmetic items, to game-specific bonuses and boosts, to private servers where kids can play with their friends and only their friends. Essentially, it lets them take the game they already love and make it better. Win!
$10-$200 at Amazon – Buy Now