$39 $20 Introductory Coding Class for CS Education Week
Participation supports your school: 50% of the registration fees will be donated to the school parent association/organization of your choosing.
LIMITED TIME OFFER: Enrollment ends 12/12/2021, 11:59pm CST. Space is limited, so reserve your child's spot now!
Introduce valuable coding and computer science skills to your child at an unbelievable price this Computer Science Education Week!
This 1-hour class is $20 for a limited time(normally $39). We will donate $10 of the class tuition to the school parent group/association of your choosing!
This offer is for students new to the CodeWizardsHQ program only, one class per student.
---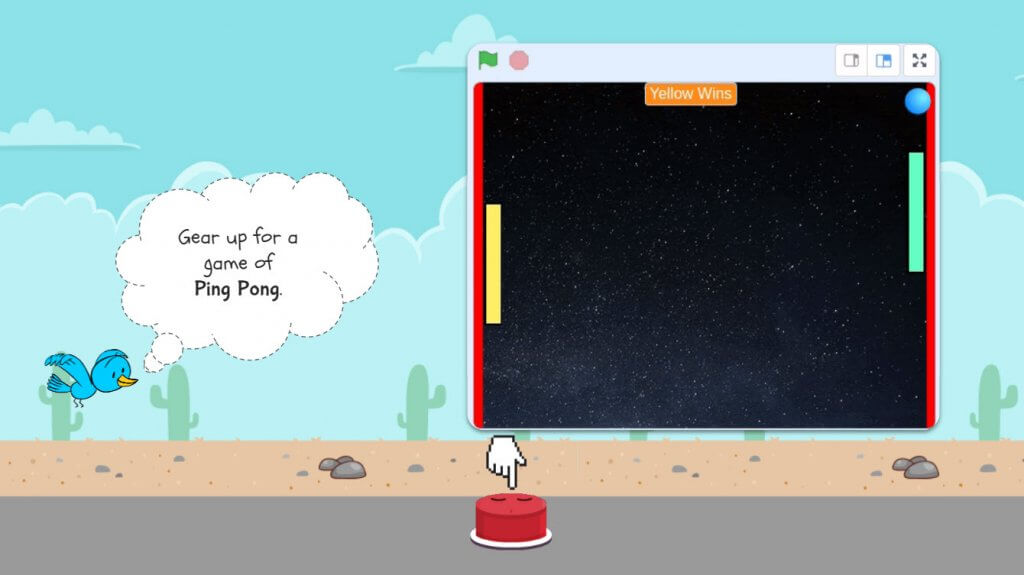 Scratch Concepts Class
Ages 8-10 (Elementary School Class)
Learn to Code in Scratch
Build an Interactive Ping Pong Game (Pong)
Beginner Friendly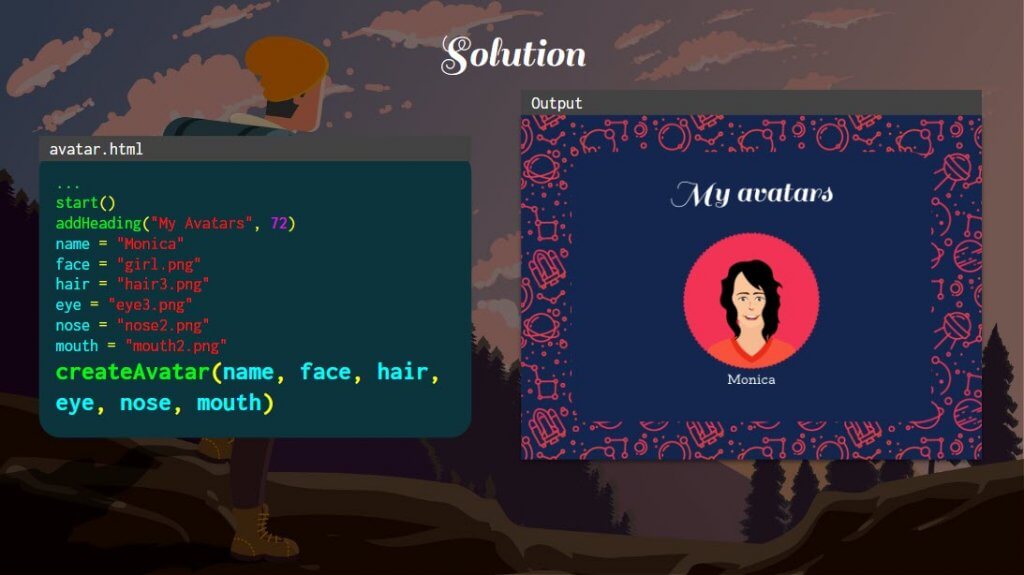 Python Concepts Class
Ages 11-13 (Middle School Class)
Learn to Code in Python
Build a Customized Web Avatar
Beginner Friendly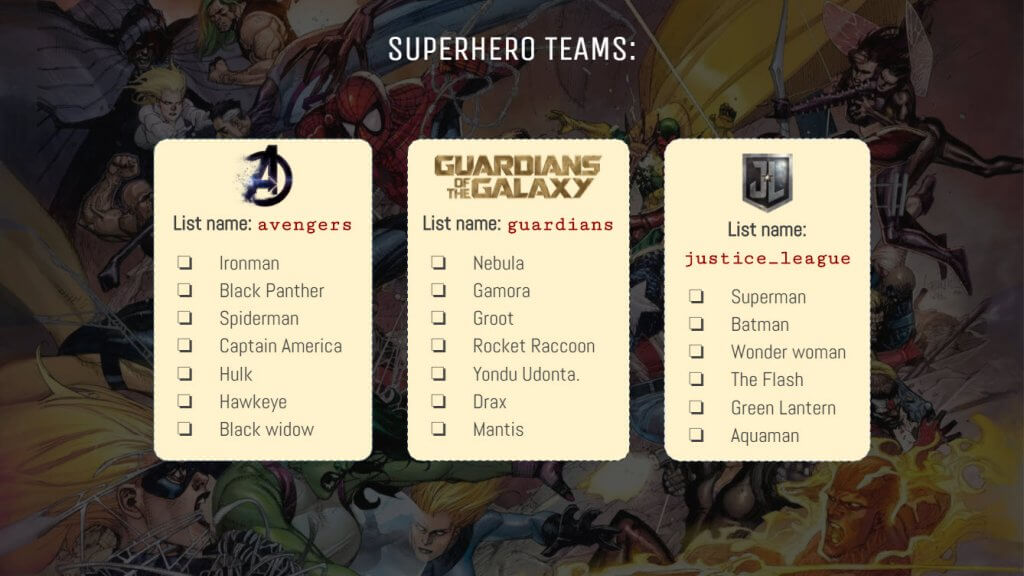 Python Concepts Class
Ages 14-18 (High School Class)
Learn to Code in Python
Build an Interactive Which Superhero are You? Quiz
Beginner Friendly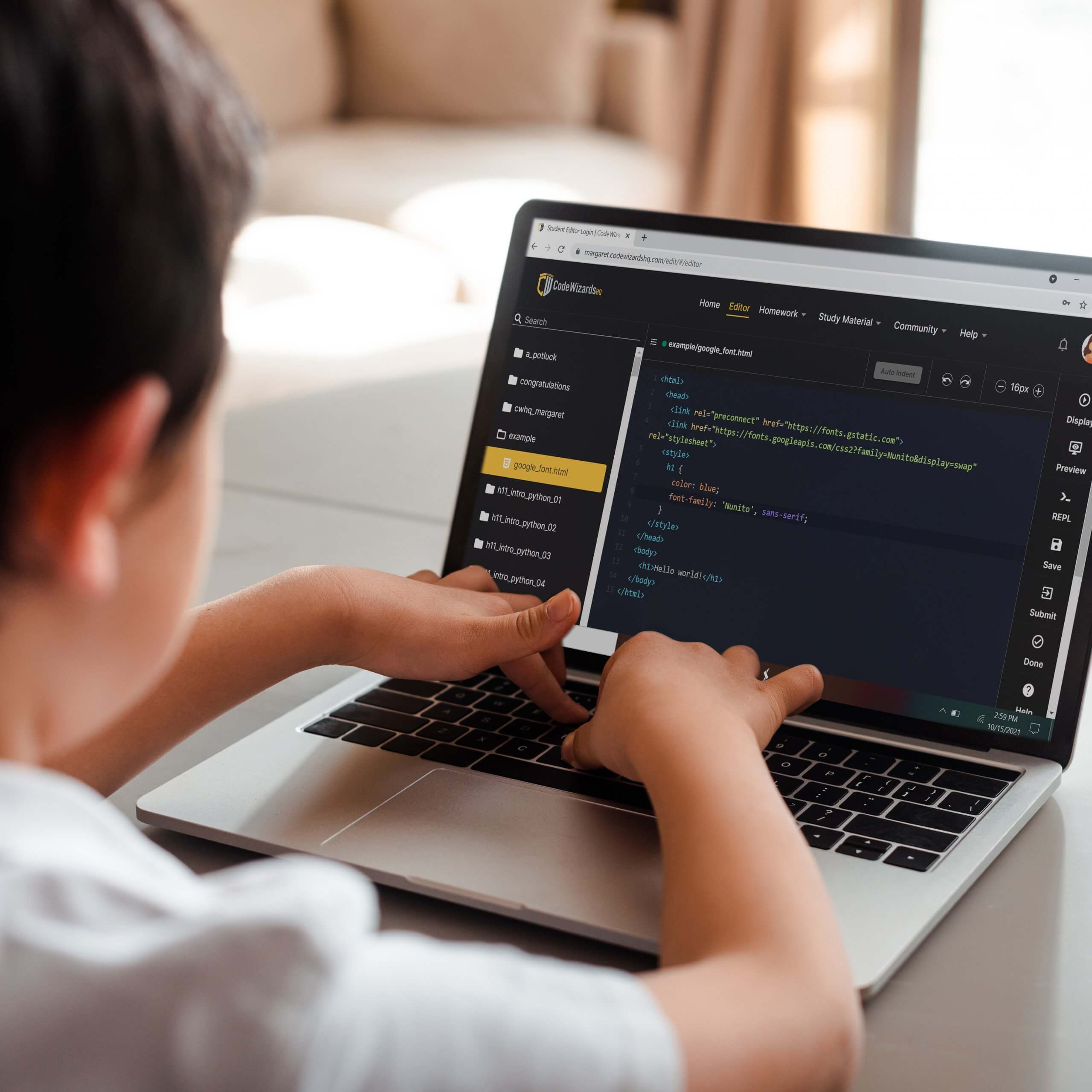 1-Hour Coding Class Details
1-Hour Coding Class in Scratch or Python
Live, Teacher-Led Online Class
Beginner Friendly, No Experience Needed
Students Attend Class from Home. No Driving for Parents.
Hands-On, Interactive Class
Custom-Built Coding Platform
Try Out Coding from Home!
Offer is for students new to the CodeWizardHQ program
The CodeWizardsHQ Advantage
Our reviews speak for themselves.
Questions? We Are Here to Help.
Easy answers to some common questions.
What is your class size?

CodeWizardsHQ's class sizes are small. We typically have six students per class and will not allow more than seven. We group students by age and coding background. We have found that this is the optimal size for successful group work and individual attention.
Is there any software to download?

No, all classes and platforms are browser-based.
Can students use tablets?

Unfortunately no. Because they will be writing typed-code and seeing their work in real-time, they need a computer or laptop with a separate keyboard.
Do you offer refunds?

All 55-minute classes are non-refundable. However, to accommodate unforeseen circumstances, we do allow up to one (1) convenience transfer to move a student to a different class when one is scheduled and available. To request a convenience transfer, please call CodeWizardsHQ at 1-800-213-2417.
What if my student already has experience coding?

Not a problem!  These courses should still provide a fun exercise for your student as well as the opportunity to check out how our classes work.