Finding the right gift for your favorite kids is no easy task, especially when you're on a budget. Luckily, Black Friday is around the corner and it's the perfect time to get great deals on gifts your kids love.
Black Friday is the Friday after Thanksgiving. It's the start of the countdown to Christmas and one of the biggest shopping days of the year because of the steep discounts. This year, Black Friday is on November 25, 2022.

Many top retailers like Amazon, Walmart, and Target are already releasing Black Friday kids deals, so take advantage.
To save you time and cash, we've combed through the Black Friday kids deals and picked the best gifts for kids under $10.
Best Black Friday Kids Deals Under $10
Mark your calendar and get ready to shop for the kids in your life! For only $10 these Black Friday deals are a steal. Use this list to save on gifts you and your child will be happy about.
Black Friday Education
CodeWizardsHQ Coding Class | $10.00 (74% Off)
Introductory coding class for kids ages 8-18. Learn Scratch or Python with a live instructor. Lowest price of the year! Nov 23 – Nov 29.
Outschool | $10 and under
Get $10 off for your first class during November at Outschool with code GET10OS. Select classes will be under $10.
Evan Moore Workbooks | Price: $10 and under
30% site-wide sale with code CYBER30. Select workbooks will be under $10. Nov 28 – Nov 29.
UDEMY | Price: $9.99
$9.99 pricing on select all Udemy online courses.
Black Friday Toys and Games
Monopoly: Fortnite Edition Board Game | $10.00 (59% Off)
Classic Monopoly with gameplay, design, and components of the board game inspired by elements of the video game. Nov 7 at 7pm ET.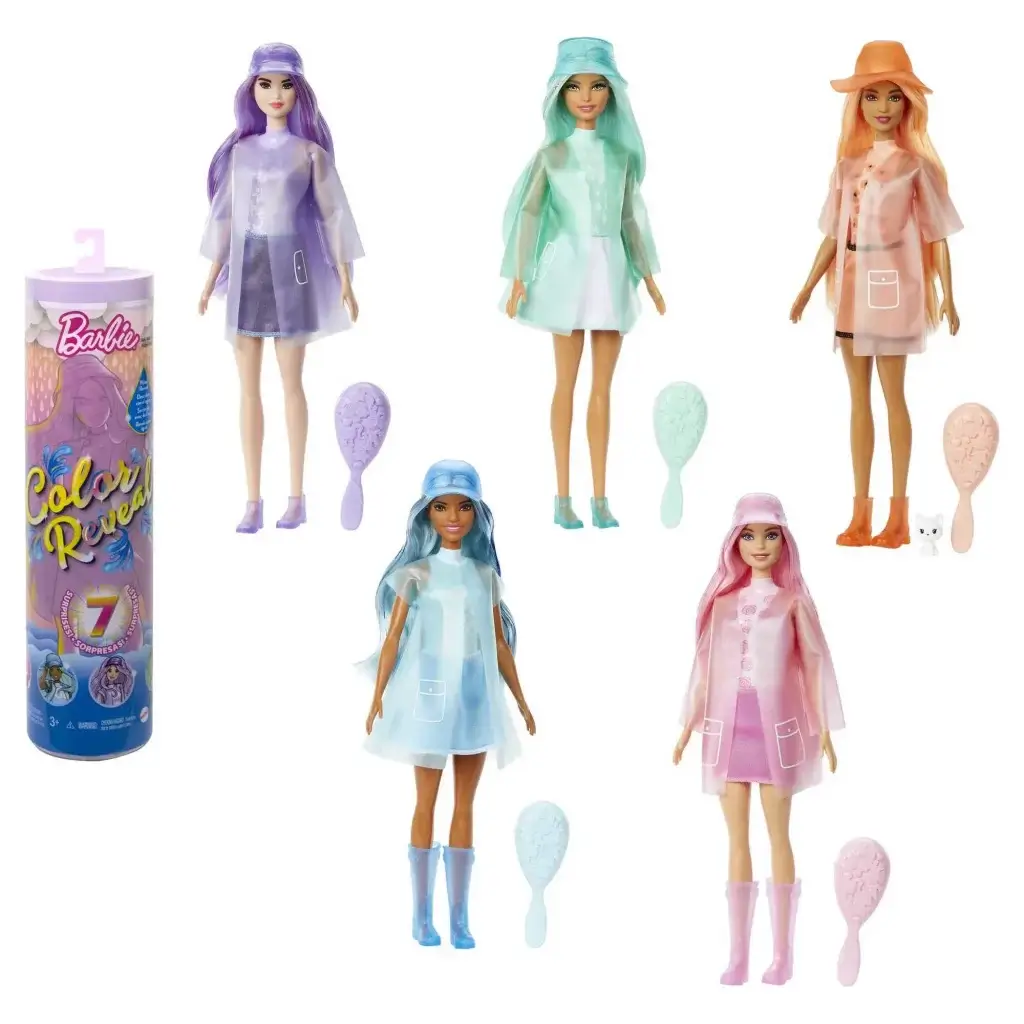 Barbie Color Reveal Doll | Price: $9.44 (36% Off)
The Sunshine and Sprinkles series has 7 surprises in one package. Barbie has a color-change transformation and her full look is hidden behind a cloud-print coating.
LEGO Minecraft The Coral Reef | $9.97
Real-world Minecraft building playset. A hands-on treat for Minecraft players that brings the game to life. Available now.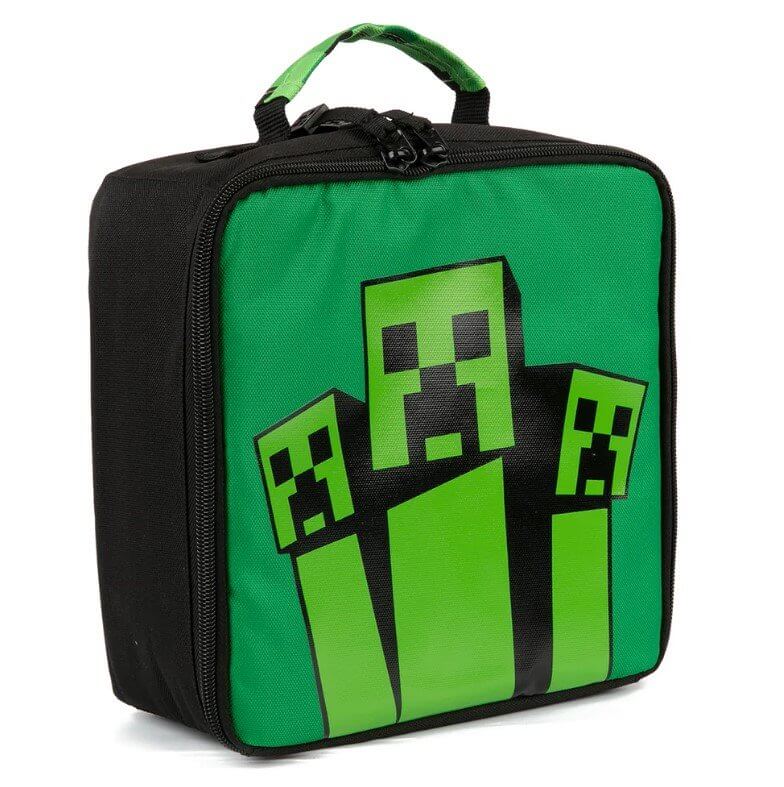 Minecraft Creeper Fatigue Lunch Box | Price: $8.00 (60% off)
Insulated lunch box with artwork inspired by Minecraft. Great pick for any Minecraft gamer on the go.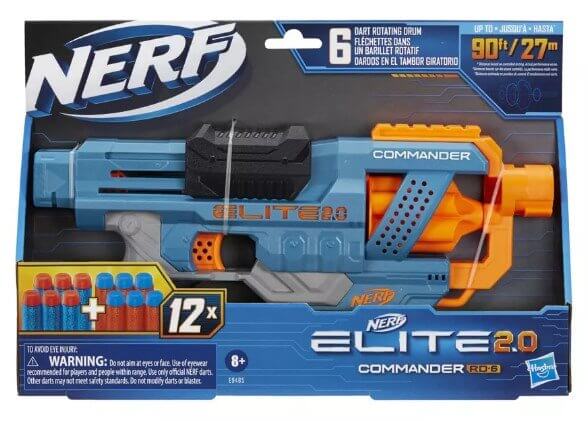 NERF Elite | Price: $7.99 (20% off)
Blast 6 darts in a row in rapid succession with this toy blaster's slam fire action. Comes with 12 Nerf Elite darts.
Insten Silicone Skin & Case for Nintendo Switch Lite | $7.99 (38% off)
Protect your child's console from damage with the lightweight and anti-scratch silicone case. Available now.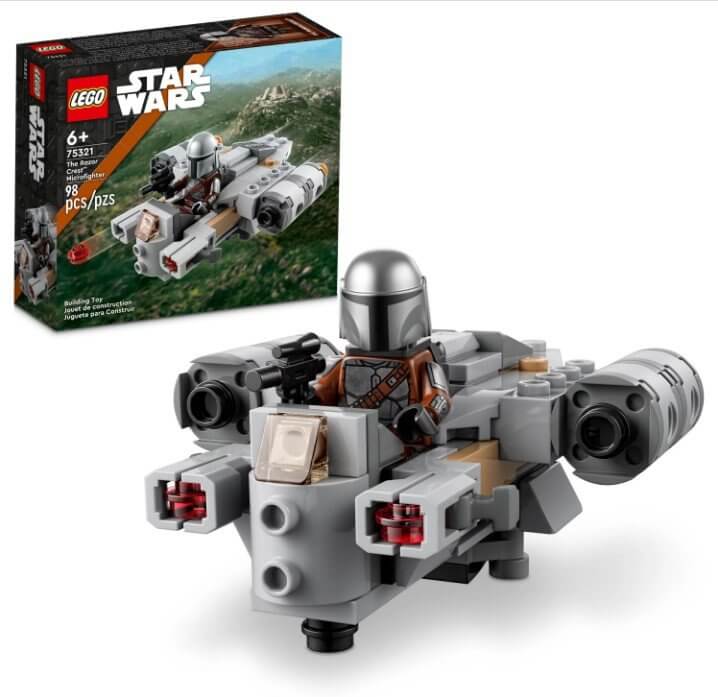 LEGO Star Wars The Razor Crest Microfighter Toy Building Kit | $7.99 (18% off)
Made for younger kids, ages 6 and up, this Mandalorian gunship features 2 stud shooters and is quick to build so the action starts fast. The set also includes The Mandalorian LEGO minifigure.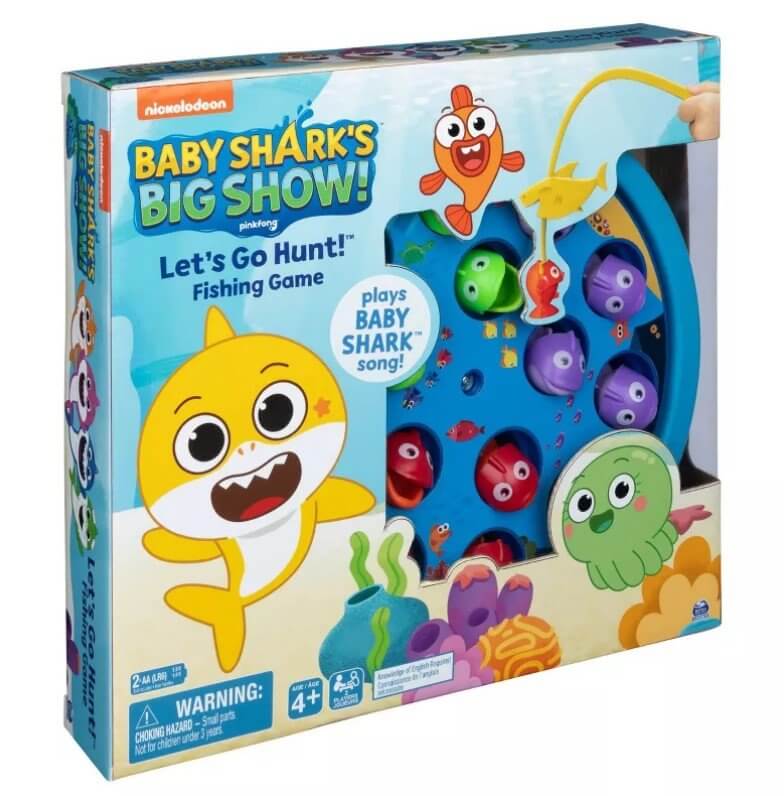 Pinkfong Baby Shark Let's Go Hunt! Fishing Game | Price: $7.50 (41% off)
From the world of Pinkfong's Baby Shark, grab your fishing rod and catch as many fish as you can. Even plays the Baby Shark song.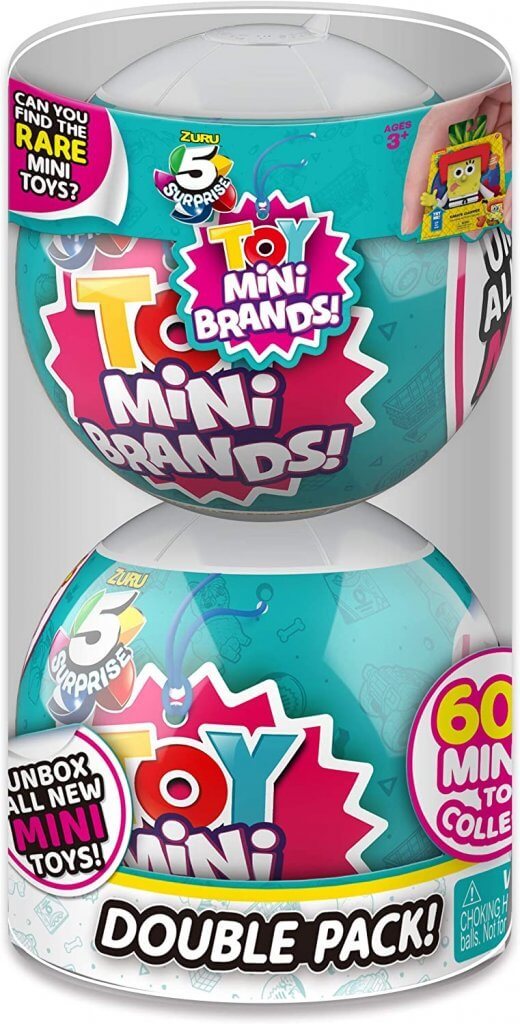 5 Surprise Toy Mini Brands Series 1 | Price: $6.99 (42% off)
The thrill of unboxing a surprise miniature toy from one of your favorite brands. Find rare metallic and glow in the dark minis or the extra rare gold minis.
Board Games and Puzzles | Price: $6.00 
Class games like Sorry, Guess Who, and Candyland will be discounted during Walmart's Black Friday sale.
Squishville Mystery Mini Series 6 | $5.99
2-inch, mystery plush made with high-quality material and marshmallow-soft filling that's perfect for Squishmallows fans of all ages. Available now.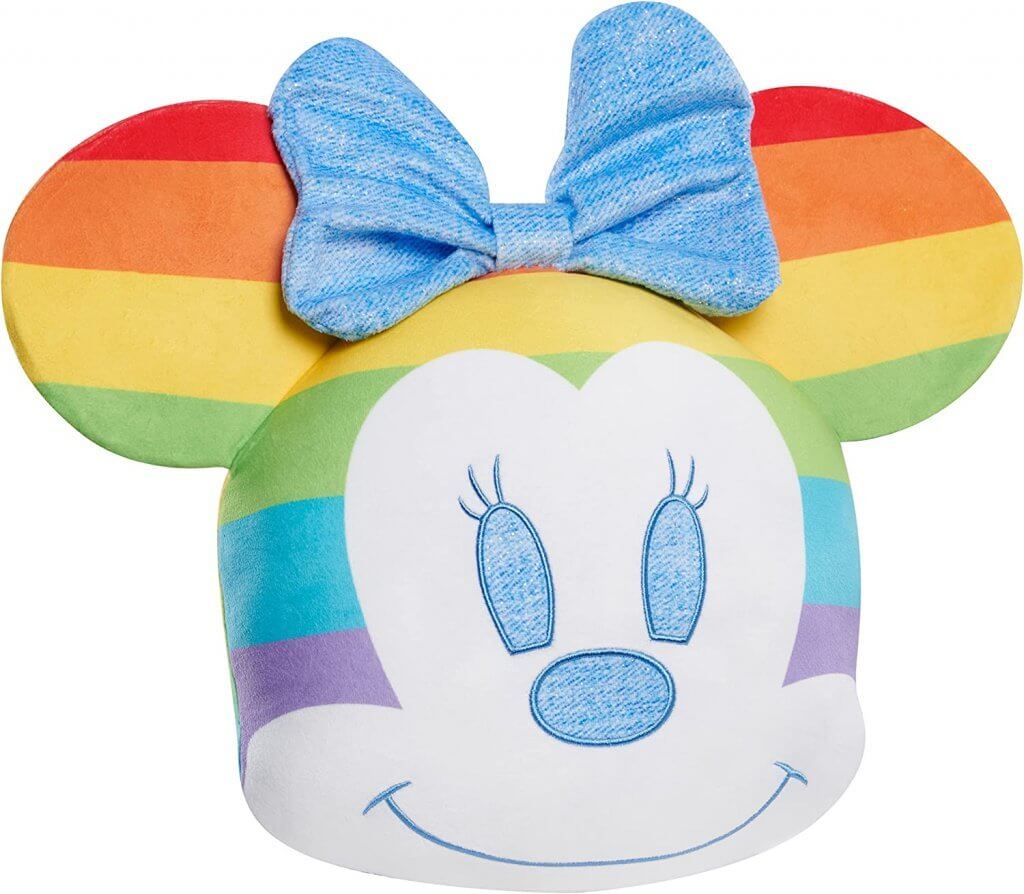 Minnie Mouse Head Plush | Price: $5.65 (63% off)
11-inch Minnie Mouse plush character head with rainbow stripes and sparkly faux denim. Perfect for use as a stuffed animal or decorative pillow.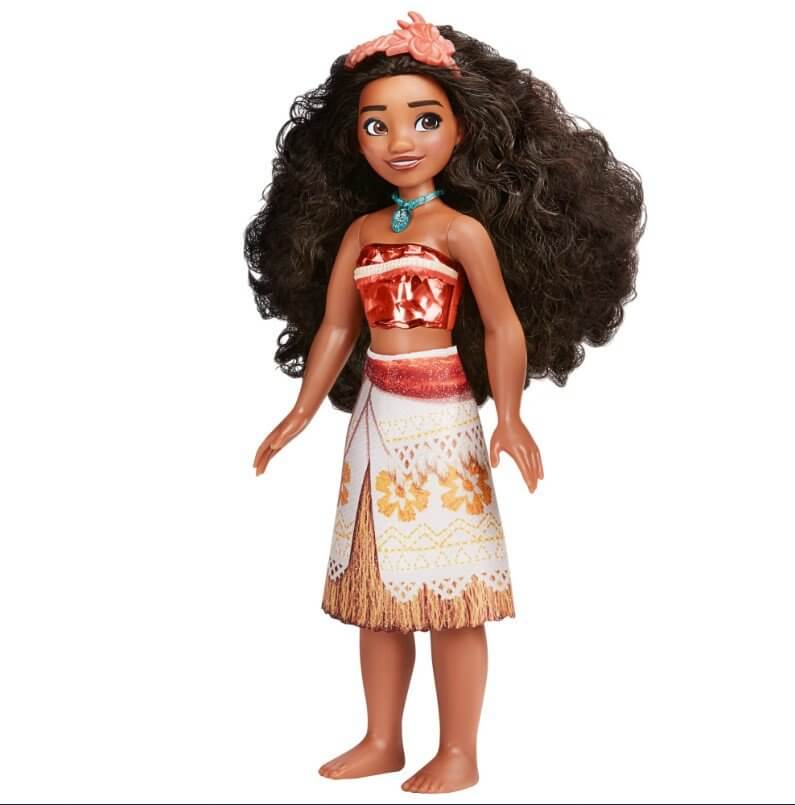 Disney Princess Royal Shimmer Moana | Price: $5.00 (49% Off)
Inspired by her animated character, this Disney doll includes a fashion doll skirt and a necklace and headband. Other characters like Elsa, Rapunzel, and Cinderella also on sale.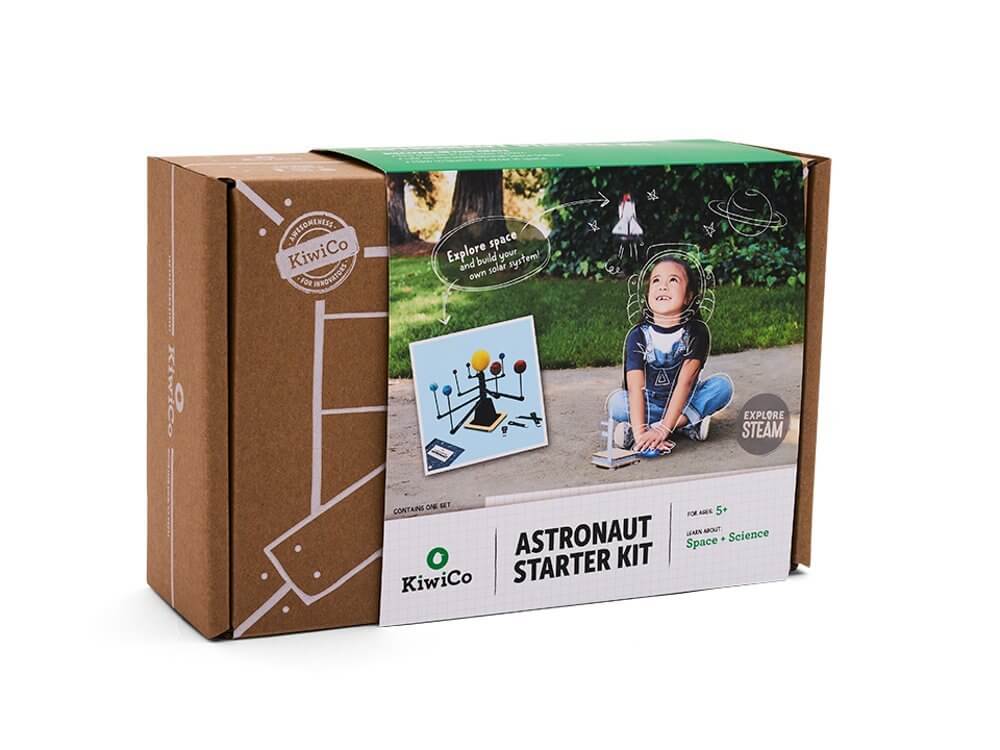 KiwiCo. | $4.95 (83% Off)
Find a STEM kit that fits your child's interests from space to animals to engineering. It's a great gift for any kid on your list and they offer kits based on age. Available now.
EXPIRED LEGO DOTS Into The Deep Bracelets with Charms | $4.19 (30% Off)
DIY craft bracelet kit for kids to design, wear, and share with their friends. Fun for any kids who love arts and crafts. Available now.
Black Friday Tech
LCD Writing Tablet | $9.74 (39% Off)
Multi-functional LCD drawing and handwriting tablet for kids. Reusable, portable, and durable. Available now.
Sony ZX Series Wired On Ear Headphones | $9.99 (60% off)
Lightweight and comfortable on-ear headphones that are great for teens. Available now.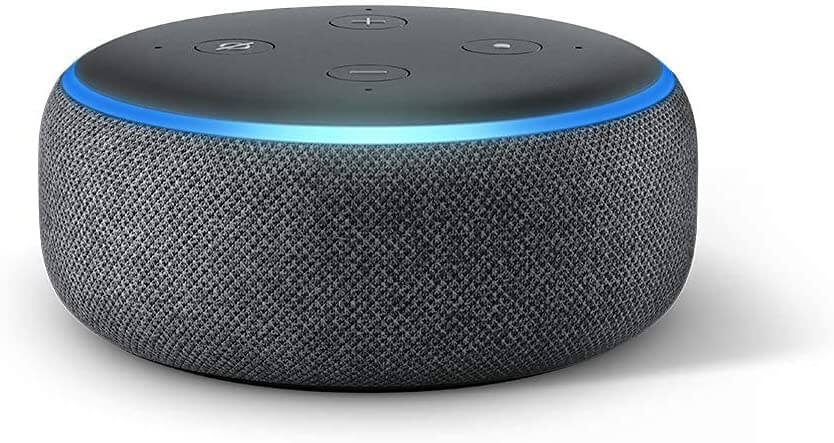 Echo Dot (third-gen) with one month of Amazon Music Unlimited | Price: $9.98 (80% Off)
Kids can voice command their music, lights, ask questions and more with Echo's most popular speaker. This deal is for prime customers only and you also get access to 90 million songs with Amazon music. Available now.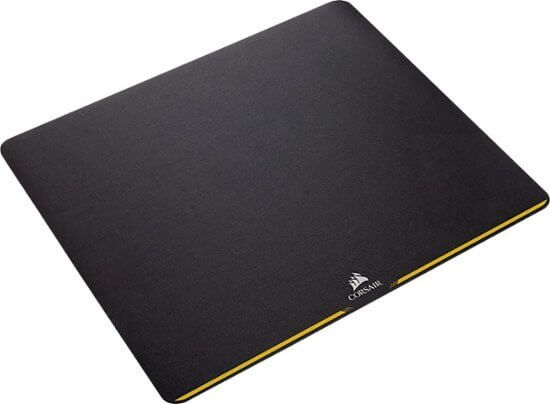 CORSAIR Gaming Mouse Pad | $8.49 (50% Off)
Upgrade to a gaming mouse pad that features an antiskid base and textile-weave surface to support precision mouse movements. Available now.
There's something for every kid on our list of Black Friday deals under $10.
These can also be the perfect gifts if you're looking for stocking stuffers or White Elephant presents that don't break the bank. Make sure you don't miss these special offers for the special kids in your life!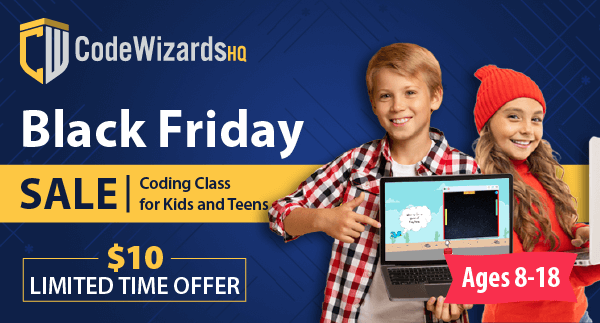 If you find a kids Black Friday deal for under $10, share it with us to be added to the list. We'll be updating this article all month long so check back for more Black Friday discounts.