Whether she's outside exploring nature or in her classroom teaching her kids new coding skills, CodeWizardsHQ teacher and Air Force veteran, Vicki, knows how to solve a problem. But for her, the problem at hand is secondary to the person asking for help. Regardless of who she's with, students, friends, or strangers, Vicki is all about improving the lives of the people around her.
In the Business of Helping
While coding hasn't always been a part of Vicki's plan for her life, helping others has. In fact, this drive to help others was the very thing that led her to a life of teaching others to code. By helping a friend, she discovered her own love of coding.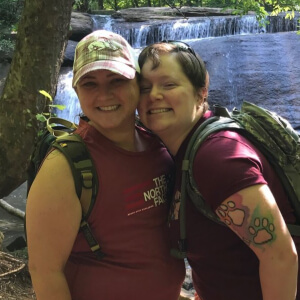 While Vicki was serving in the Air Force, one of her co-workers shared with her a desire to find a job in coding, but he didn't know how to make that dream into a reality. Vicki took it upon herself to help him reach his goals.
She remembers, "I came across FreeCodeCamp.org. Before I sent it to him, I wanted to test that it was a worthwhile way to learn. That was the beginning."
Even though her co-worker didn't end up pursuing a coding career himself, that course opened up a new world of possibilities for Vicki. She found that she really enjoyed coding, not only because of what it allowed her to do but also for the soft skills that it taught her.
"Learning to code really makes you break problems down into tiny pieces before you can actually solve the problem at hand. This helps when you're coding and in your everyday life."
In the Air Force, problem-solving, working as a team, and critical thinking were all important skills. As her coding knowledge grew, she decided to once again use her skills to help others. She began to teach coding to kids.
"My favorite part about teaching coding to kids is using crazy examples that get them excited about code. I love love love using examples about dogs, cats, and chores. These really help kids understand the concepts. It gets them excitedly talking about things in a way they understand, but in code terms."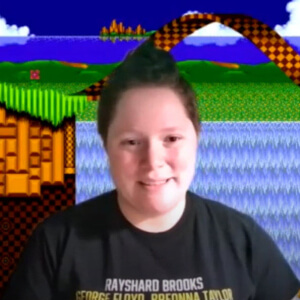 Helping kids to understand coding problems, while important, is only one part of the reason Vicki teaches. She also helps kids to understand complex problems they have in their lives and the ways they can think about these problems and solve them. As always, her wider focus is on improving and supporting her students, and this shows in her classroom.
"My goal is to teach kids to be future empathetic, kind, and helpful adults."
A Change of Pace
While teaching takes up her full-time effort, even the busiest of our teachers take time out for themselves. Vicki is no exception. When she's not in class, she can be found enjoying the company of her pets, playing board games, or enjoying nature with her spouse. Hiking is a particular favorite, and she can often be found in the great outdoors. Alongside her other hobbies, she also enjoys playing around with electronics and trying to solve problems.
But even during her off hours, she stays prepared for any problems that need solving.
"I've built several open source Twitter bots that I am quite proud of. One of which is the Code Questions Bot. This bot was built to help devs, of all levels, have fun & meet other devs while learning and helping each other learn. It was also built to help people to take their first steps into open source contributions."
As always, she continues to help by sharing her knowledge.
The ability to code comes with a wide array of amazing benefits in today's world. Some of these are more obvious, like being able to build a website or program from scratch. Others are less obvious. Benefits like an increased capability to solve problems, or the support network that comes from knowing other coders. As a teacher, Vicki gets to share that positive impact with her students.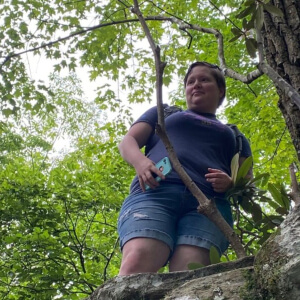 Coding's Positive Effects
"Coding has positively affected my life. Mostly, I've met so many great people. I've fallen into this super helpful community of like-minded people and it's a wonderful feeling. It's amazing to see how we are all there for each other like family."
Especially in a time where so many are feeling disconnected, I feel like that sort of positivity and community is something we all could use. Maybe we can take a lesson from Vicki on how to find our way there.
"​​It wasn't on purpose. I was just helping a friend."