Here are 6 charts all middle school parents should see. The charts are backed by data from reputed sources like the Brookings Institution, College Board, National Center for Education Statistics, Bureau of Labor Statistics, Gallup, and more.
All middle school parents will find that these charts collectively reflect the kind of world our kids will be graduating into.
1. Computing jobs are the #1 source of new wages in the United States.
We also see that computing jobs are infiltrating every field of study. This growth is projected at twice the rate of all other jobs. This means that we, as parents, need to prepare our children with computing skills.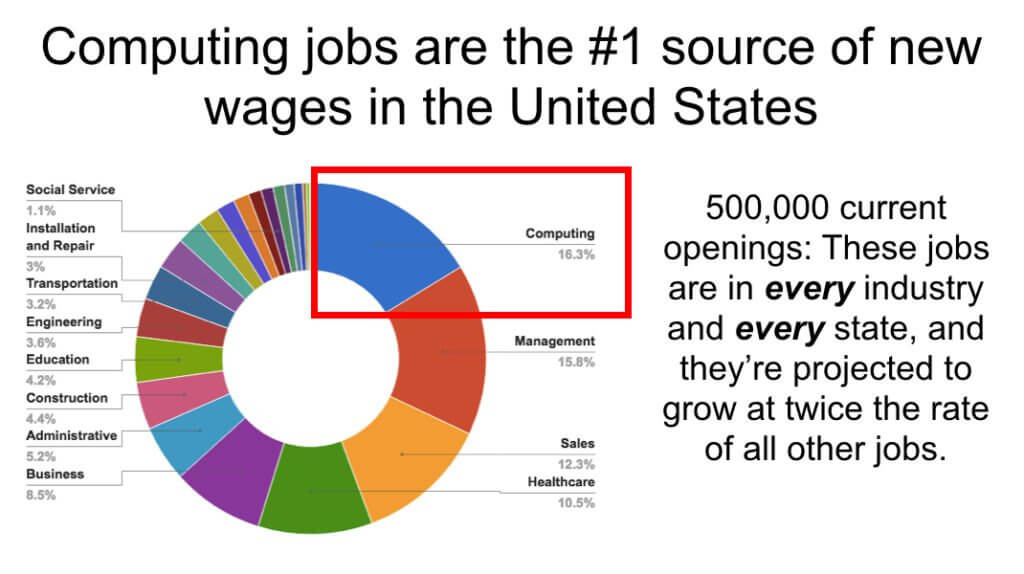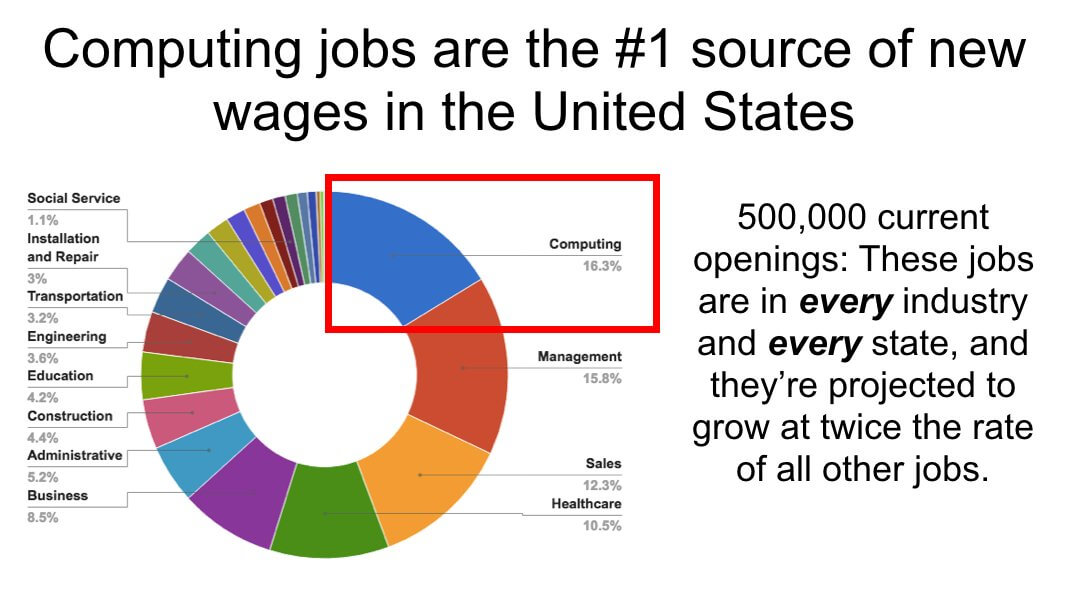 2. 71% of STEM jobs are in computing, but only 8% of STEM graduates are in computing.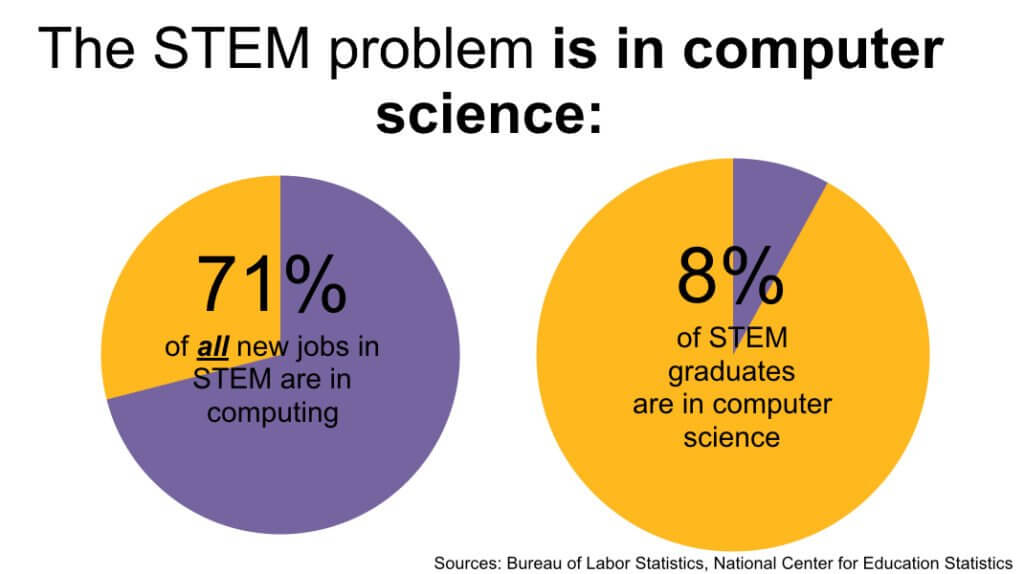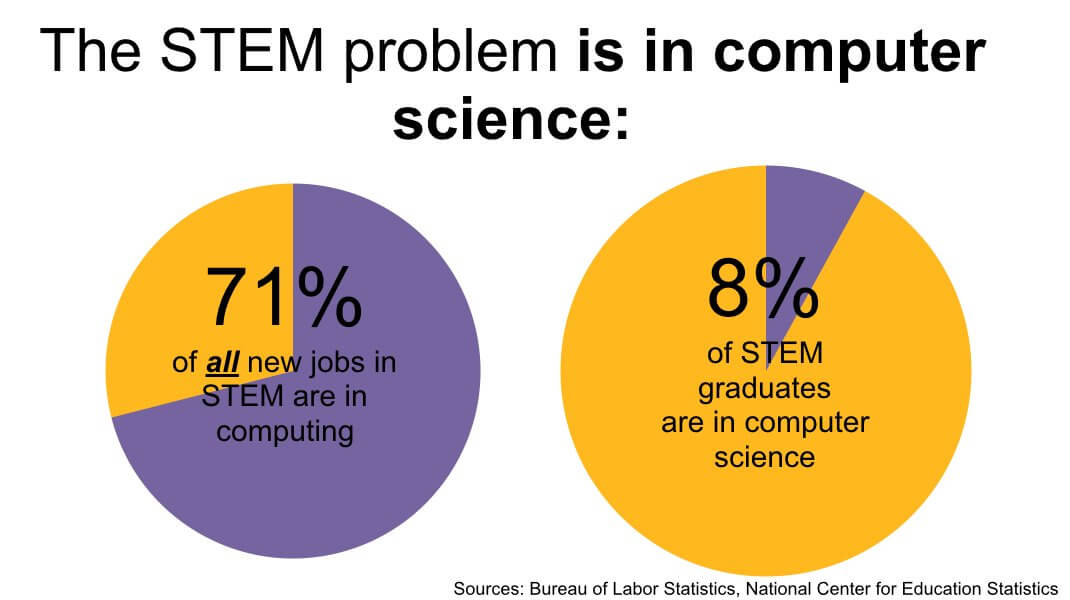 3. The lifetime earnings of a computer science graduate are 40% more than other college graduates.
With computer science skills permeating in every field of study, this gap will increase further!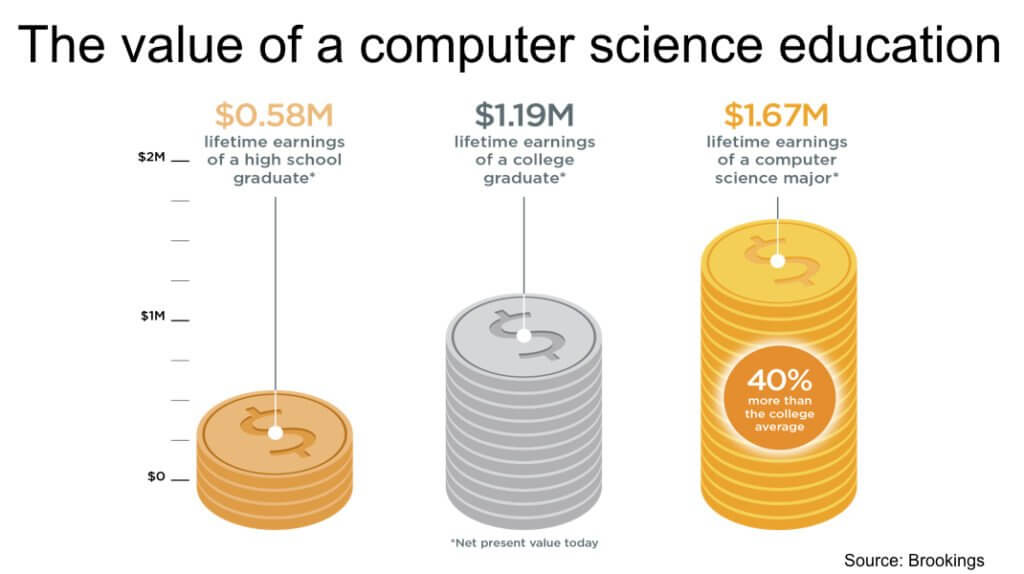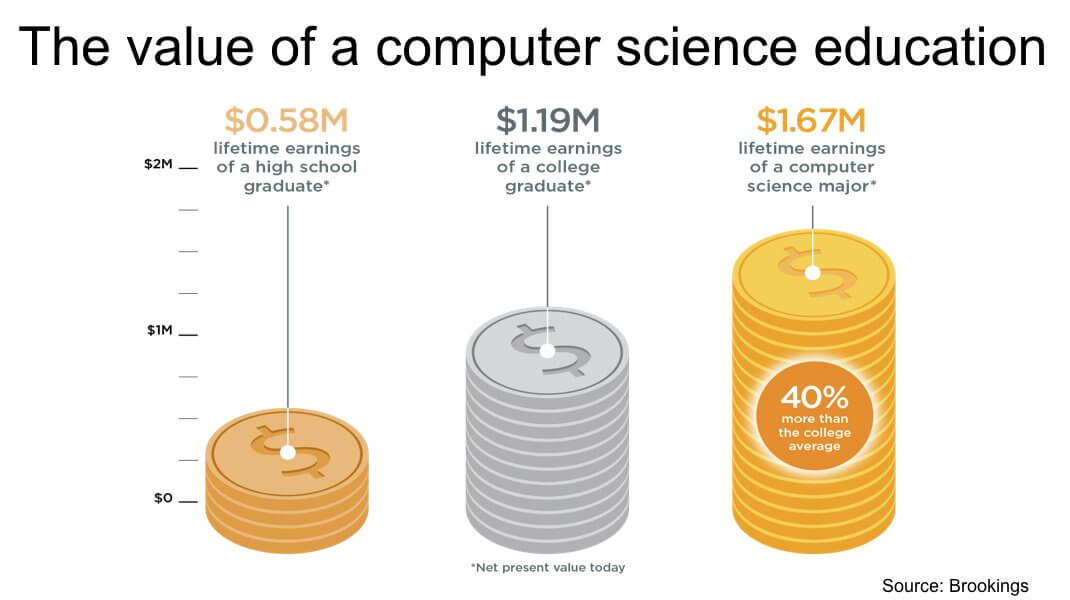 4. You want your daughter to start computer science early.
The diversity problem persists over time. This happens because, although 91% of girls are aware of computer science, only 44% say they are willing to try it. This is similar for minorities — 53% of blacks and 54% of Hispanics are open to trying it.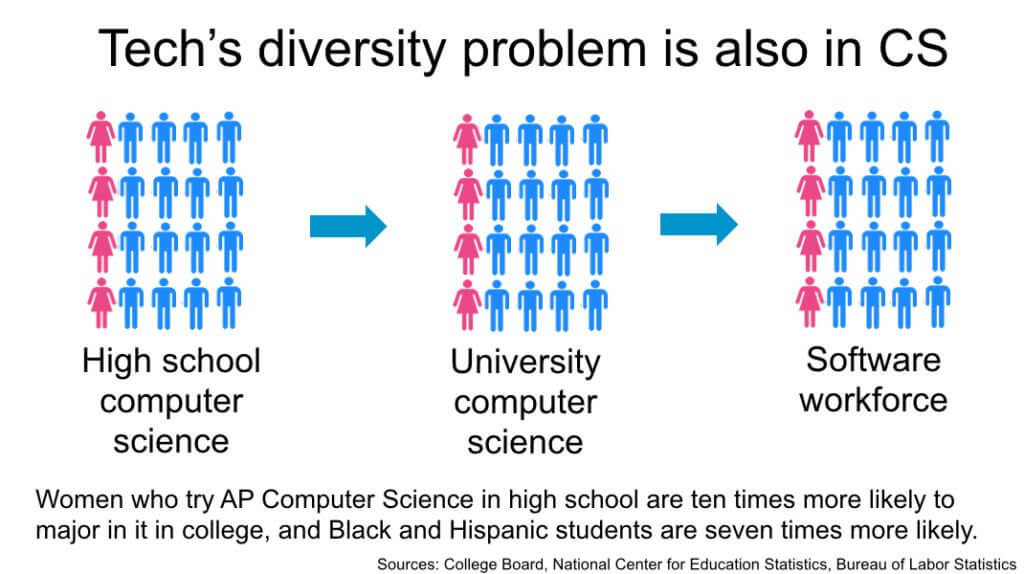 5. Students enjoy computer science more than we think.
Out of several academic disciplines, this chart show that students actually enjoy computer science. Surprising?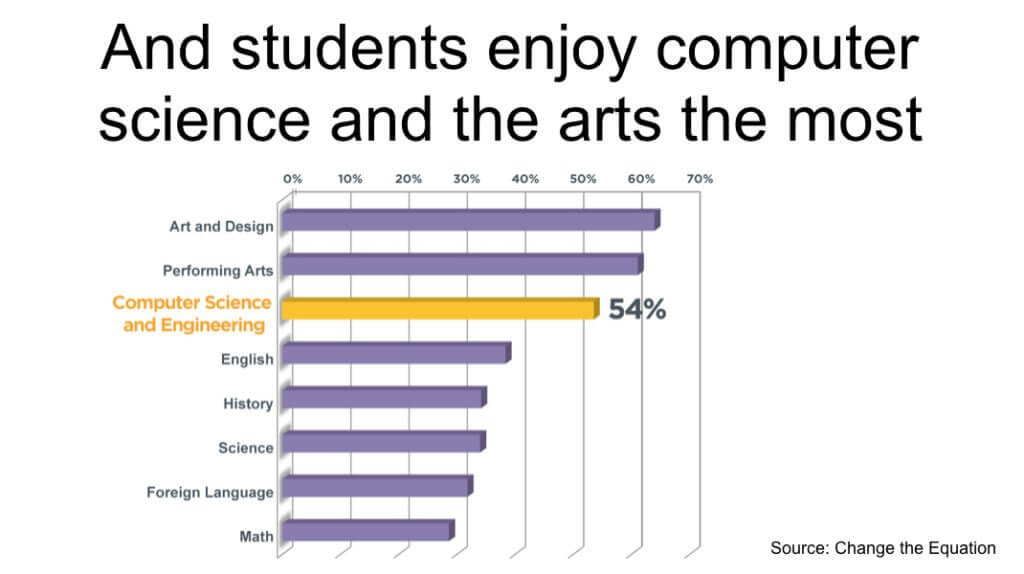 6. Most middle school parents want their child to learn computer science, but schools don't teach it yet.
While most middle school parents do realize the importance of learning programming skills, they do not have access to a structured coding curriculum. You can either check out our curriculum or check out the carefully curated list of 22 coding websites that introduce coding to kids.