CodeWizardsHQ instructor Sherri Moore is an educator's educator with a background rich in post-secondary leadership. Her path to the world of coding is a fascinating example of the relevance of technology in education and the influence of dedicated instructors.
The Road to Education
With bachelor's degrees in psychology and sports medicine and a master's degree in international business, coding wasn't initially on the career agenda for Sherri Moore. Her first jobs involved corporate training for insurance companies. It was clear even then, however, that Sherri was an educator at heart. She tried a few adjunct positions at a community college and found that she loved teaching. Sherri began her second career in post-secondary education and quickly rose through the ranks in administration to director and dean levels. She served as a dean at Kaplan University for six years.
An Unexpected Turn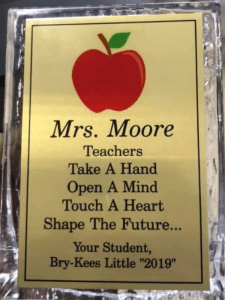 A move back to her home state of Georgia marked the beginning of her coding journey although she didn't know it at the time.
"I had been working in post-secondary and then realized that there was always a disconnect so I decided to go to the high school level. I was hired as a business teacher and a college liaison for STEM. I was going to be teaching business courses, like accounting and financial management. Two weeks before school started, they told me that they needed to make a change and they wanted me to teach computer science and robotics. I would also be the district robotics coach. I didn't know how to do that. I had never coded in my life."
Never one to shy away from a challenge, Sherri took those two weeks to prepare herself to teach introductory coding and over the next three years she taught herself every language she needed for the classroom and expanded her role to teach every level including Advanced Placement. Sherri inspired her students to learn and excel in technology. Some of her students were accepted into prestigious universities like MIT with scholarships and her robotics team went to championships three years in a row.
Teaching at CodeWizardsHQ
In 2020, Sherri accepted an offer at West Coast University, a nursing school. She has been an Academic Dean there for three years. In addition to that full-time position, Sherri has been teaching at CodeWizardsHQ for over a year. She feels like active teaching continues to open doors for her and she is enjoying her experience at CodeWizardsHQ. Sherri has worked for other coding educators but appreciates the program structure and training that CodeWizardsHQ provides.
"I've taught for other online platforms, but it wasn't until I taught for CodeWizards that it felt like education. You can tell that teachers are involved. You can tell that standards matter. It's about curriculum and teaching and I absolutely love it."
Sherri teaches all levels and languages at CodeWizardsHQ and personally prefers Python but finds that she likes teaching JavaScript the most.
"The students seem to be super excited about the web changes and how they can actually visualize and see their work. They can animate and have things come to life."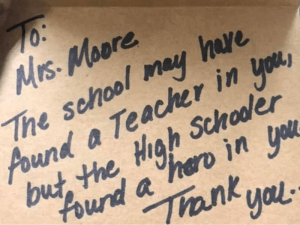 When asked what she enjoys most about teaching, Sherri has an answer that every parent wants to hear from an educator.
"I enjoy the students. I enjoy the art of learning and the art of teaching. I enjoy having that relationship established with them so they can trust me to get that information to them. Once they trust me enough, and I'm able to share the information, the purpose, and what they can do with it, then they're able to do it. It makes me so happy."
Sherri has good advice for teaching students to code.
"Be prepared. Always prepare at least three lessons in advance, and do the lessons, no matter how much you think you know them. Be able to connect the dots between real life and what they're learning and between other languages and classes."
Hobbies and Interests
Sherri's downtime is just as interesting as her professional life. A recent empty nester, she likes to travel and has visited numerous places including Dubai, Croatia, Paris, Serbia, Montenegro, Bosnia, Jamaica, the Bahamas, Mexico, Prague, and Aruba. She also loves to take in outdoor concerts. One of her new interests is participating in adult spelling bees. Sherri also finds time to work on her EdD in higher education and is near completion.
Sherri's impressive experience in education and her dedication to teaching kids to code contribute to the exemplary learning environment at CodeWizardsHQ. We are fortunate to have Sherri as part of our coding family and we are proud to shine a light on her accomplishments with our monthly Spotlight.