Meet Veronica, a fantastic young lady learning to code at CodeWizardsHQ whose hard work and dedication has led her to be our Student of the Month!
She does all of her own art for assignments using her iPad and even did a rendition of the original quiz study image shown in her standout project!
SHE IS A TRUE ARTIST!
"After each class, my daughter is extremely excited to show me each new project she creates. To see her enthusiasm and passion gets me just as eager for the next class."

– Veronica's Parents
Veronica's Standout Projects:
Veronica's Answers:
Q. Why did you decide to learn to code over other activities?
Coding seemed like a really fun challenge. Like something I could do in my free time that I could just do whatever with. There definitely seems to be plenty of opportunities for creativity.
Q. Has coding ever helped you in your life?
No, it hasn't, but it might someday. I guess I could say it helped me get friends/attention sorta? In 5th grade I would mess with Google and change the background color and logo, then show it to my classmates. I didn't know a thing about coding at the time though.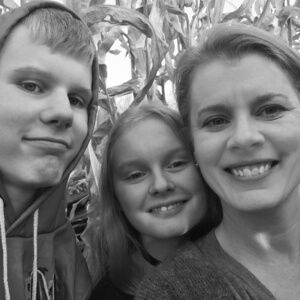 Q. What do you want to do with your coding skills in the future?
I plan to become a developer. I've seen other people find success in developing games and it seems like a fun thing to do! I have many ideas that I feel the need to bring to life through games! Muahaha..
Q. What are 3 words that would describe your experience learning to code?
Fun. Limitless. Easy-ish.
Q. What is the easiest and hardest thing about coding?
The hardest thing about coding would be remembering the right punctuation for the right line; everybody has a problem with that. The easiest thing about coding would be how HTML, CSS, and JavaScript are pretty lenient when it comes to mistakes. They try and figure the problem out themselves, which is nice.
Q. What do you enjoy the most about learning to code with CodeWizardsHQ?
It is easier to learn how to code when you have mentors there and ready to help, a thing most programs don't have. The teachers are very kind and if you have a problem, they try and help to the best of their extent.
Q. What do you like the most about your CodeWizardsHQ teacher?
He is a very great and funny guy who has plenty of tips outside of what the slides show. He encourages my classmates and me to let our creativity flow.
Q. What have your favorite projects been and why?
My favorite projects have been those that have let us customize said project to the fullest extent. If there is any way I can make a project/idea mine, it's through customization.
Veronica's Parents' Responses:
Q. How did you find out about CodeWizardsHQ?
I did online research looking for coding classes that were specifically geared toward children, instructor led and that could be done online.
Q. How do you think coding is going to impact your family in the future?
Coding, in general, is a great way to teach skills like critical thinking and creativity. With all the technological advancements that have been and continue to be made I think my daughter is on a good path to a great career.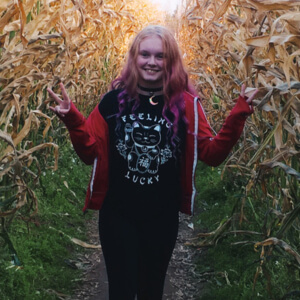 Q. Do you have a specific experience or story you'd like to share that your student has shared related to your classes at CWHQ?
After each class, my daughter is extremely excited to show me each new project she creates. To see her enthusiasm and passion gets me just as eager for the next class
Q. What goals or dreams do you have around coding for your children?
I hope that if she continues to enjoy coding as much as she does now, that someday she will make a career out of it and not only benefit from such a lucrative career but also from having a job that she actually enjoys. It's what we all strive for.
Q. Do you think it's important for kids to learn to code?
I think that at the very least, a basic understanding of coding can be beneficial to any child. We live in a digital age with advancements in the field of technology being achieved quicker than ever before so it's important that children understand that technology.
Q. What is your favorite aspect of working with CodeWizardsHQ?
Besides the fantastic instructors, my favorite aspect of CodeWizardsHQ is the convenience of their online classes. There are so many different programs as well as schedules to choose from and I have always received quick responses to any of my questions.
Q. Would you recommend CodeWizardsHQ to other families interested in coding?
I would highly recommend this program. I homeschool and have tried many other programs, none of which held my child's interest as much as this program. She actually loves preparing for each of her classes.
Q. How has learning to code impacted your child?
Her eagerness and excitement for coding are very apparent. With each new course, she becomes better and more creative. She will search up new ways of making each of her projects just a little bit better and loves the challenge of it. She makes me very proud.
Here is what her teachers had to say about her:
"Veronica is a beam of sunshine and positive energy in my class. She is a talented artist and understands the importance of community and teamwork."

Kyle Askew, CodeWizardsHQ Teacher
At CodeWizardsHQ, Our Students Are Our Top Priority.
We are lucky to have Veronica and her family as a part of our community!
Interested in learning to code this summer?
See our summer classes and coding camps for kids.
Level up your child's learning experience. Take a coding class with CodeWizardsHQ:
Elementary School Coding Program, Middle School Coding Program, High School Coding Program