Although Elora started with CodeWizardsHQ at the request of her dad, she ended up discovering a whole new passion. As a high school senior, her newfound interest in coding is influencing her upcoming choice of college major.
A Family Decision
Both Elora and her younger sister are homeschooled and ultimately their parents decided they should incorporate coding into their homeschool curriculum.
"I wanted them to get a taste of what could be done in the realm of computer programming," says Elora's dad, Glen. "I'm a web developer and have been programming for 20 something years, and it's earned me a good living. I have seen them get involved in other things in the past that have told me they would really love this. When they played Minecraft they would get into all the redstone stuff and they would spend hours watching videos and learning. I was thinking, you gotta learn how to program, you would love this!"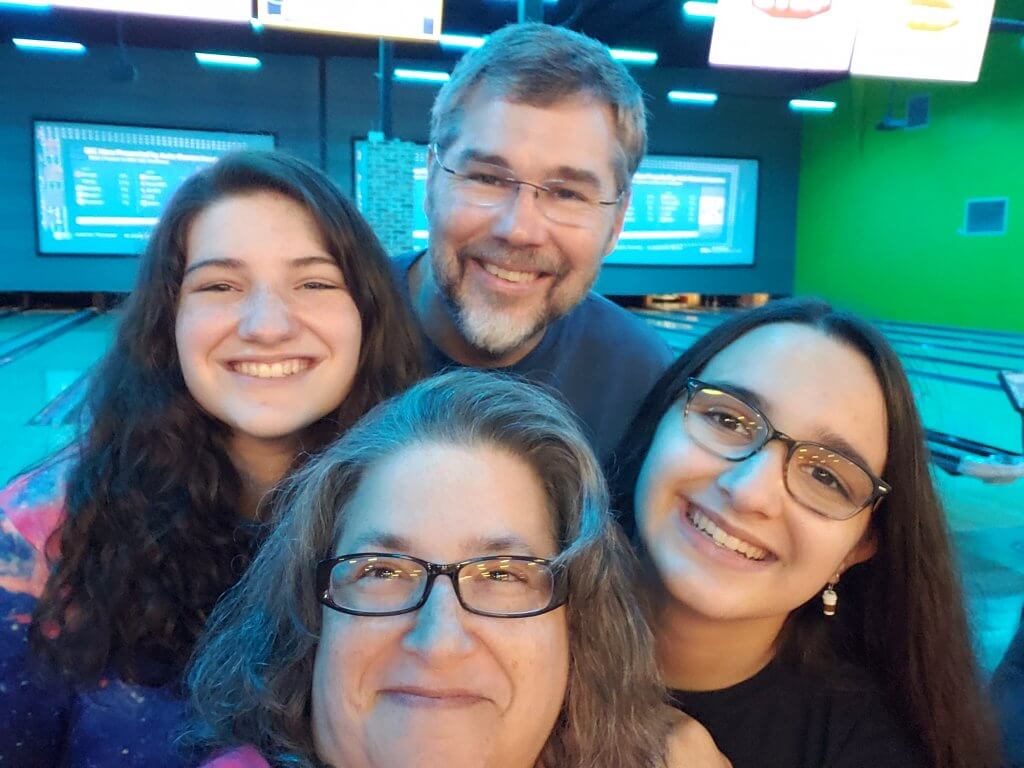 Elora's parents ultimately chose CodeWizardsHQ because of the structured curriculum and enrolled both her and her sister. Although it started with her dad, it didn't take long for Elora to fall in love with coding.
"I had never really been exposed to it before and I just found that I really enjoyed doing it and it just quickly became something that I loved, especially after I started the Web Dev class," she says.
Soon Elora and her sister were staying up late at night working on their CodeWizardsHQ projects together.
"Since they both got in at the same time, one of the things that they loved doing with every single assignment is trying to find a way to exceed the requirements of the assignment," says Glen. "And they just kept this competition going back and forth between them and staying up at one o'clock in the morning trying to top each other. They're pulling in stuff that they haven't even dealt with yet. It's been fun to watch that level of excitement."
From Graphic Design to Computer Science
Before starting her first CodeWizardsHQ class last year, Elora planned on majoring in graphic design in college, specifically for animation.
"The dream for a long time been to get into the animation industry and to be the one bringing those stories to life. I have a lot of story ideas of my own that I'd like to be able to bring to life on the television screen as well."
With her experience coding, though, Elora is leaning more towards a computer science major and sees how it can help her get to her ultimate dream job.
"Some of the software and programs that you use for animation actually involve some coding. And since I've been doing this class, the idea of becoming a programmer as my job has been kind of appealing, because the thought of making programs for a living would be amazing."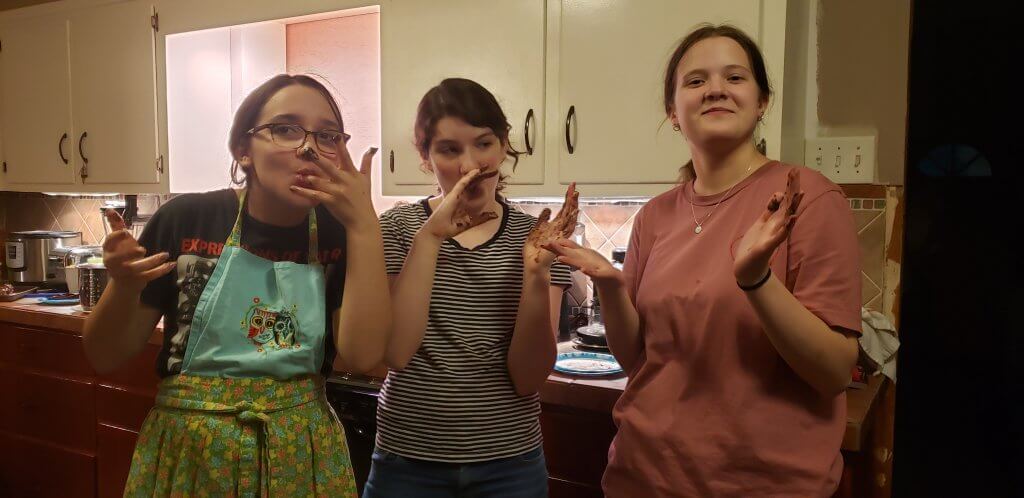 Outside of schoolwork and CodeWizardsHQ projects, Elora enjoys drawing, painting, cooking, and baking. She's also a big gamer, especially story-driven role play games, and is the game master for a role play group.
Seeing Code Everywhere
Elora's dad has loved seeing his daughters enjoy their coding journey so much, but he's noticed a difference even outside of classes and projects.
"She's a little bit more confident now when she does things. Like when she goes to a website and they present her with a thing that won't let her go any further, she has no problem hitting f12 and going in and finding the div and turning off the styles that are stopping her. She's thinking on a different level now. I think before there were certain things about what she saw on a computer screen that were just kind of mysterious and now she actually understands how this is working."
Elora jokes that "everywhere I look I see CSS."
For students who may be struggling in the beginning, Elora shares when coding changed for her.
"I would say if you're not enjoying it at first, just wait until you're able to implement user interactivity, because that opens up a whole world of opportunities. The moment you get into HTML and you're able to have buttons and input fields, it's just a whole new world."
Elora has had CodeWizardsHQ teacher Melanie for several classes, who has nothing but glowing things to say about her work in and out of class.
You could tell the first day of Web Dev that she was going to be amazing. I have had her for 4 full courses, and I still cannot wait to see what she is going to do each lesson. She pays attention to every detail, like a seasoned programmer, thinking of every scenario. She is not afraid to ask questions but always looks for the solution herself.

Melanie Seiberlich, CodeWizardsHQ Teacher
Elora's Standout Projects:
At CodeWizardsHQ, Our Students Are Our Top Priority.
We are lucky to have Elora and her family as a part of our community!
Interested in learning to code this summer?
See our summer classes and coding camps for kids.
Level up your child's learning experience. Take a coding class with CodeWizardsHQ:
Elementary School Coding Program, Middle School Coding Program, High School Coding Program