Built for Teachers, Easy to Implement, Intuitive to Use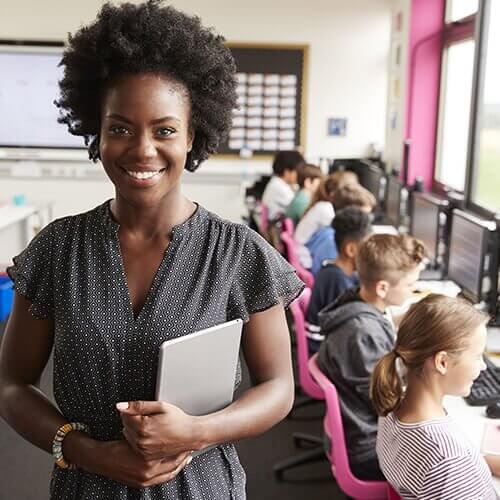 Confidently teach coding with any level of CS instructor experience
Essentials instructional videos, proprietary slide decks, and autograding take the guesswork out of coding instruction.
Complete comprehensive lesson plans
Essentials provides educators with the roadmap needed to successfully deliver coding instruction to their students.
Designed with teaching flexibility in mind
The power of instruction delivery is in the hands of teachers with pacing choice, scalable class size, adjustable grading weights, and support options.

I have used the Essentials curriculum for two different after school clubs. I have found it to be cost-effective, fun and intuitive to both teach and learn. The kids (6th through 8th grade) have picked up the basics of Python quickly and more importantly, have developed a real love of coding. I highly recommend CodeWizardsHQ Essentials program.
A Structured and Rigorous Coding Curriculum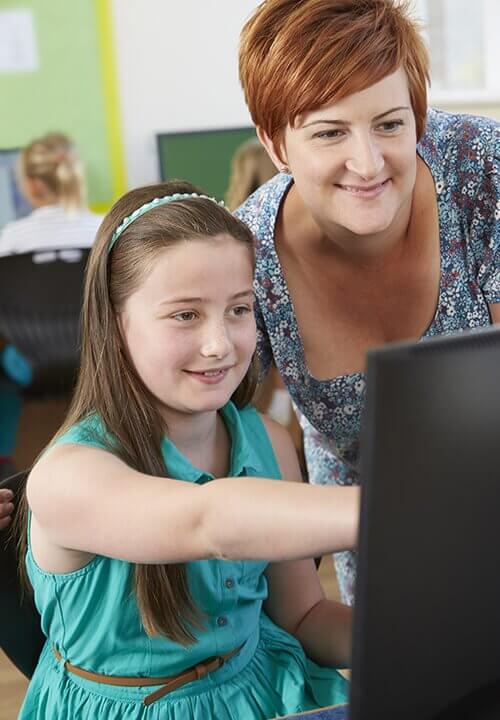 A coding curriculum created for schools
Essentials comprehensive curriculum includes pre-lesson activities, engaging concept videos, proprietary slide decks, comprehensive assessment tools, cumulative projects, and capstone. See all the Essentials features.
Academically rigorous
Essentials sets high learning goals and supports those with meaningful skill acquisition through a proven method of instruction. Each lesson builds on the previous one with real-world applications.
Equity and achievement
Essentials curriculum is designed with scaffolding. All students have the ability to have a high level of achievement regardless of their learning style.
Content that inspires students to excel
Essentials was developed to support students in real-world learning, ensuring engaged and motivated coding students. Take a student learning journey.

I have used the Essentials curriculum for our after school program for the past few months. As a teacher, what I appreciate most are the thorough lesson plans with assessing and advancing questions as well as the common student errors to look for and the solutions. My students love the variety of tasks and that they are truly learning how to code.
Integrated Learning Platform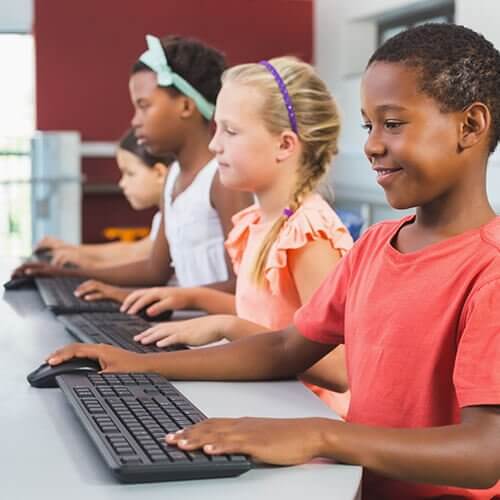 Cloud-based learning with easy implementation
Essentials cloud-based platform ensures that everything needed to teach coding in the classroom is seamlessly woven into one user-friendly product.
Built for scalability, no additional technical structure
Designed to efficiently handle one student or thousands. A web-based platform allows students to use advanced applications with each school's existing technology.
A feature-rich learning management system
A comprehensive LMS integrated within the Essentials platform housing all assignments, grades, and progress records.
Teach These
Essentials Courses
HTML/CSS
/JavaScript
(Fall 2023)
C++ and AP
Computer
Science

(2024)
CodeWizardsHQ is Leading the Way in Coding Education
Essentials was created for schools alongside teachers by CodeWizardsHQ, the trusted name in online coding education.

The individualization of the program allows students to proceed at their own pace. One of our groups is all young girls. They are so excited to be learning Scratch and want to stay in the class to finish another chapter.