In the swirling world of technology, most parents know and they want coding classes for kids.
But some parents still equate learning to code to becoming a programmer. While it may be true for a few kids, attending programming classes early in life develops many skills that don't necessarily develop through the traditional education system.
To understand this better, check out our article 5 Educational Leaders Share the Most Important Benefit of Learning to Code.
To make things easier, we've carefully selected these coding classes for kids (based on cities) for those of you who are hunting for good programming classes in your area.
Cities
Austin | Dallas | Seattle | Los Angeles | Atlanta | New Jersey | New York (NYC) | Miami | Ashburn | Raleigh | Chicago | Philadelphia | Boston | Westport | Boulder | Phoenix | San Jose | San Francisco | Santa Monica | San Mateo | Gaithersburg | Las Vegas | Madison Heights | Lexington | Cupertino
Coding Classes for Kids in Austin, Round Rock, Cedar Park, San Marcos, Georgetown, Pflugerville, Buda, Kyle, Leander, TX Area
Fun 2 Learn Code
Fun 2 Learn Code offers coding classes and day camps for students in 1st-9th grade in the Austin area to learn the fundamentals of computer programming.
Address: 301 Hesters Crossing Road, Suite 120, Round Rock, TX 78681
---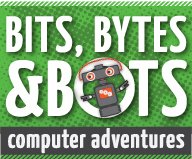 Bits, Bytes & Bots offers a variety of classes including robotics, junior robotics, stop-motion animated movie making, game creation, Scratch programming, Kodu Game Lab programming and Minecraft®. They conduct after-school programs in and around the following school districts – Eanes ISD, TX, Austin ISD, TX, Leander ISD, TX, Round Rock ISD, TX, and Lake Travis ISD, TX.
Address: Austin, TX 78759
---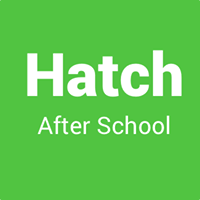 Hatch After School was created to help children of all ages and academic levels. Their coding classes for kids focus on web development through project-based learning.
Address: 800 Brazos St, Austin, TX 78701
---
Coding Classes for Kids in Dallas, Irving, Plano, Frisco Area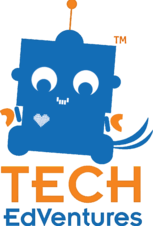 Tech EdVentures provides robotics, computers, and coding classes for kids, starting from 1st grade and up to 9th grade.
Address: 17290 Preston Road, Suite 300, Dallas, TX 75252
---

Rex Programming offers a classroom programming experience for kids ages 6-18. Every class is taught by a teacher who mixes formal and one-on-one instruction with hands-on learning and group projects.
Address: 9448. N. MacArthur Blvd., Irving, Texas 75063
---
Coding Classes for Kids in Seattle, Redmond, WA and Surrounding Areas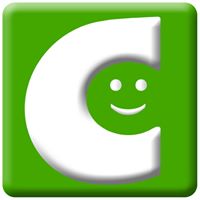 Creative Coding 4 Kids offers after-school programs, all-day camps, and summer camps in Seattle, WA, for ages 8-12.
Address: (In Seattle's Wallingford neigborhood, between 45th & 50th St, on Sunnyside Ave N.) 4649 Sunnyside Ave, N Seattle, WA 98103
---

Coding with Kids is a computer programming academy for grades K-12. They advance young coders from the very beginning all the way to the mastery of computer science and software development.
Address: 16455 NE 85th Street, Suite 201, Redmond, WA 98052
---

Computing Kids is an educational enrichment program for children in grades K-8 in the Seattle and Eastside area. They partner with schools, community groups, and parents to bring computer programming classes to kids in a variety of settings.
Address: Crossroads Community Center, Bellevue, WA 98008
Coding Classes for Kids in Los Angeles, Los Alamitos, Santa Monica, CA and Surrounding Areas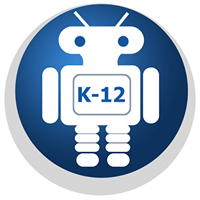 Methobotix OpenTechLab Learn to Code/Code to Learn courses let students explore computer programming and application development using real-world open source hardware and software learning platforms. They also teach Educational Robotics using LEGO© Mindstorms© and EV3© learning platforms.
Address: 10900 Los Alamitos Boulevard, Suite 146, Los Alamitos, CA 90720
---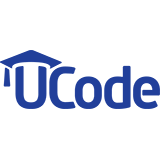 UCode teaches kids and teens from 6 to 19 years old how to write software. UCode has four Centers in Southern California, where kids attend in person and learn Computer Science. Kids learn by creating apps, websites, software, and games.
Address: 972 Artesia Blvd Hermosa Beach, CA 90254
---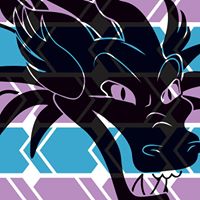 Digital Dragon offers serious exploration in digital design, programming, video game design, and more. They teach tech-minded kids aged 5-18. At Digital Dragon, technically oriented kids may express themselves by creating a video game, building an app, or via coding.
Address: 3026 Nebraska Ave. Suite A Santa Monica, CA
---
Coding Classes for Kids in Atlanta, Roswell, Alpharetta, GA and Surrounding Areas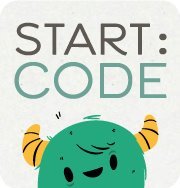 Start Code offers year-round classes and summer camps giving students a chance to create with technology and learn coding as a second language. They varied backgrounds in programming, technology, and education.
Address: 2949 North Druid Hills Rd, suite B, Atlanta, GA 30329
---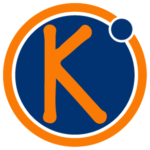 Kids 4 Coding provides innovative, hands-on projects and challenges designed to propel kids to Tech Readiness. Students gain an edge in STEM while learning to create and program (code) games, apps, websites, robots and more!
Address: 11050 Crabapple Rd., Bldg. D, Ste. 115-B, Roswell, GA 30075
---
Coding Classes for Kids in Logan, Edison, NJ and Surrounding Areas

Rising Future is a learning center teaching math, computer science, educational technology and Test preparation. They offer courses for grades 1st – 12th.
Address: 7 Lincoln Highway Suite 215, Edison, NJ 08820
---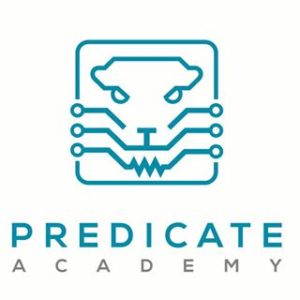 Predicate Academy teaches real-world applications of technology. They build curriculum across different learning tiers. These tiers are largely split around ages between 8 – 15+ years.
Address: Lincoln Highway, Suite 215, Edison NJ 08820
---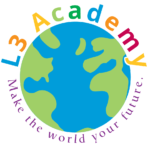 L3 Academy capitalizes on a child's natural curiosity about the world to think critically and solve problems. Their Coding Academy starts with drag and drop icon-based programming and ends with script programming.
Address: 1 Greenwood Avenue, Suite 101, Montclair, NJ 07042
---
Coding Classes for Kids in NYC, Brooklyn, New York and Surrounding Areas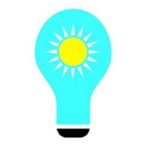 Dazzling Discoveries offers science, engineering and technology classes. They combine engineering projects with beginning coding to make interactive projects.
Address: 971 Columbus Ave, New York, NY 10025
---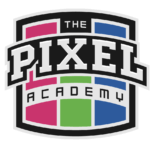 Pixel Academy offers a unique learning experience for kids and teens, ages 7-16. Their project-based approach encourages exploration and creativity with programming in Javascript, HTML and Python, Web Design with PHP.
Address: 163 Pacific St., Brooklyn, NY 11201
---
Coding Classes for Kids in Miami, Ft. Lauderdale, FL and Surrounding Areas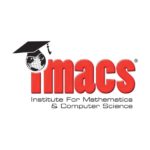 IMACS has been helping students of 3rd grade through 9th grade build a strong programming foundation. At IMACS Computer Programming and Virtual Robotics Program, kids learn to write computer programs using a graphic-based computer programming language developed at MIT.
Address: 1750 E. Oakland Park Blvd., Ft. Lauderdale, FL 33334
---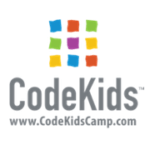 CodeKids teaches your child the fundamentals coding. Their program not only teaches the technology they need to become coders, but teaches them valuable math, analytical, and teamwork skills as they progress on their journey to learn to code.
Address: 261 NE 1st St, Miami, FL 33132
---
Coding Classes for Kids in Ashburn, Vienna, VA and Surrounding Areas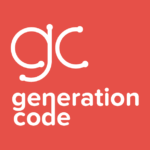 The Lab, located in Vienna, VA, is where kids innovate, collaborate, and code. At the Lab, your child or teen will be coached by expert instructors and their peers to deepen their programming knowledge.
Address: Ayr Hill Court, 112 Church Street NW, Vienna, VA
---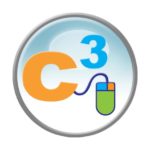 C3 Cyber Club has a technology program that consists of programming courses for age group 6-8 and 10-14. Ages 6-9 is for students that want to learn coding knowledge and gain simple experience in coding. Students age 6-9 will learn specific coding methodologies by experimenting with GUI coding languages in special problem solving situations.
Address: 44710 Cape Court #118 Ashburn, VA 20147
---
Coding Classes for Kids in Durham, Chapel Hill, Raleigh, NC and Surrounding Areas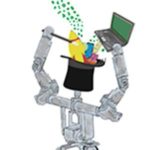 At STEM for kids participants learn the basics of computer coding and apply it to create simple programs, animations and games. Activities include drag-and-drop programming specifically designed to ease children into computer programming leading.
Address: 9200 Strickland Road, Raleigh, NC 27615
---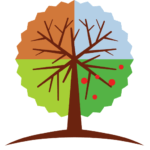 CAML Academy provides programs that teach K-12 students computer science and coding. Their course is a year long course consisting of 6 units, approximately 6 weeks each.
Address: 600 Gathering Park Cir, Ste 100, Cary, NC 27519
---
Coding Classes for Kids in Chicago, IL and Surrounding Areas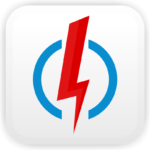 At Power Up Tech Academy, your child can attend weekly coding classes throughout the year to gradually build skills and confidence in technology. They start at the beginner level with Scratch coding, and move up gradually to the advanced level that includes Python and JavaScript.
Address: 2867 N Clybourn Ave, Chicago, IL 60618
---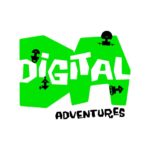 Digital Adventures provides interactive & project-based learning environment where kids love unleashing their creativity while learning computer coding & engineering design skills.
Address: 701 W Armitage, Chicago, IL 60091
---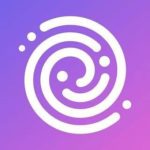 offers technology-enabled classroom for kids in grades 1-8. Kids learn code in an immersive environment full of cutting-edge technology. Codeverse uses their proprietary kids coding language, KidScript, to teach coding to kids.
Address: 819 West Eastman Street, Chicago, IL 60654
---
Coding Classes for Kids in Rosemont, Wexford, Philadelphia, PA and Surrounding Areas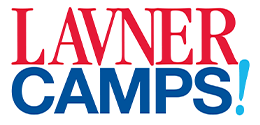 Lavner runs a wide variety of sports, arts, and science camps at schools in the Philly area. Their programming for kids includes Minecraft, Programming with Scratch (ages 8 – 11), and Programming with Java (ages 12 – 14).
Address: 229 Haverford Avenue, Narberth, PA 19072
---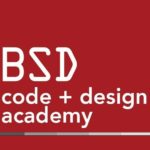 BSD Code and Design Academy teaches kids from ages 7 – 17. Through real world examples they teach fundamentals of web development using HTML, CSS, and JavaScript.
Address: 1149 Lancaster Avenue, Rosemont, PA 19010
---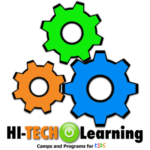 Hi-Tech Learning offers programs in the Pittsburgh area that provide activities for children that allow them to learn key 21st Century Skills through technology. Their programming classes focus on kids aged 7 – 14, and include a mix of courses on programming with Minecraft, JavaScript, and game development.
Address: 11565 Perry HWY, Suite 7, Wexford, PA 15090
---
Coding Classes for Kids in Amesbury, Burlington, and Boston, MA and Surrounding Areas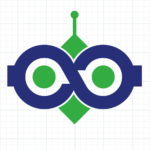 Code & Circuit gets young people comfortable with computer science and helps them discover engineering as a tool for problem solving help. K-8 kids can learn about technology and have fun in the process.
Address: 36 Main Street, Amesbury, MA 01913
---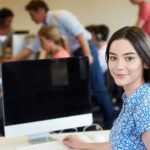 Codemakers offers computer programming courses to elementary, middle, and high school students in the Boston area. Their courses range from making mods in Minecraft to coding in advanced Python.
Address: 375 Concord Avenue, ​Belmont, MA 02478
---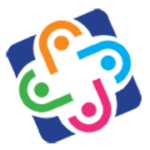 Einstein's Workshop has weekly classes for K-8 children. Their coding programs are based on Scratch programming and Java Minecraft Modding.
Address: 25 Adams Street, Burlington, MA 01803
---
Coding Classes for Kids in Greenwich, Fairfield, and Westport, CT and Surrounding Areas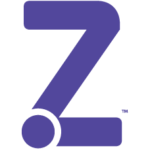 Zaniac offers K-8 kids Computer Programming courses. Students learn real-world skills that software developers use every day. They start from beginner level and advance to writing custom games in Python.
Address: 1391 Post Rd E, Fl 2nd, Westport, CT
---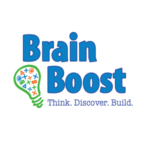 Brain Boost uses Scratch, a visual-based programming language that uses colored blocks to model text commands, to teach children to think logically. Once they master Scratch, they move onto text-based programming languages.
Address: 85 Mill Plain Road, Fairfield, CT, 06824
---
Coding Classes for Kids in Boulder, Highlands Ranch, CO and Surrounding Areas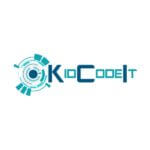 KidCodeIt teaches students grades 3rd – 12th the basics of computer programming. We offer one-on-one instruction as well as group instruction.
Address: 969 ½ 10th Street, Boulder, CO 80302
---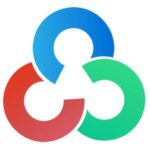 Colorado Code Club offers students an introduction into the world of coding in Highlands Ranch, Parker and Littleton, CO. They primarily focus on Scratch and Minecraft Programming.
Address: 9249 S. Broadway #200-815 Highlands Ranch, CO 80129
---
Coding Classes for Kids in Phoenix, Tempe, AZ and Surrounding Areas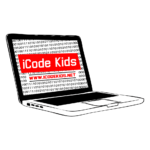 iCode Kids is a program that teaches children basics of computer coding using Scratch and Minecraft platforms. They also offer courses in HTML and JavaScript.
Address: 515 East Grant Street, Phoenix, AZ 85004
---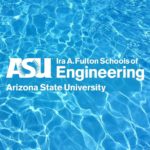 Fulton Schools of Engineering offers basic programming skills for 4th – 7th graders. The interested kids can advance to the Intermediate Coding level that focuses on Python, with a few Scratch projects at a higher difficulty level than in the introductory camp.
Address: Fulton School of Engineering, Tempe, AZ 85287
---
Coding Classes for Kids in San Jose, CA and Surrounding Areas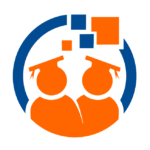 WhizKidz Computer Center offers high tech classes in the Bay Area for kids ages 6 to 18. They have courses in Java, Python, PHP, C/C++, C#, HTML/CSS/JavaScript, Raspberry Pi, Arduino, Scratch, Minecraft modding, and mobile apps.
Address: 1072 S De Anza Blvd., Ste A201, San Jose, CA 95129
---
Coding Classes for Kids in San Francisco, CA and Surrounding Areas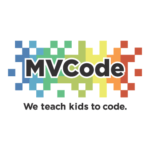 MVCode uses project based curriculum to teach coding to 1st – 8th graders. Younger kids learn coding concepts using MIT Scratch and as they progress, the learning takes place in JavaScript.
Address: 3236 Geary Blvd., San Francisco, CA
---
Coding Classes for Kids in Santa Monica, CA and Surrounding Areas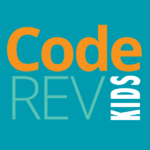 CodeREV offers tech programs to kids aged 6 – 14 years. Students begin with game design, move on to basic java script art, and enjoy python games. Kids also learn HTML, CSS, and JavaScript.
Address: 1639 16th St., Santa Monica, CA
---
Coding Classes for Kids in San Mateo, CA and Surrounding Areas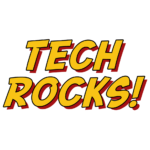 Tech Rocks offers weekly classes on technology & coding for kids ages 7 and up. They start with a visual interface language (Blockly) and as they progress, kids learn programming languages like JavaScript, Python, and HTML.
Address: 4208 Olympic Avenue, San Mateo, CA 94403
---
Coding Classes for Kids in Gaithersburg, Derwood, MD and Surrounding Areas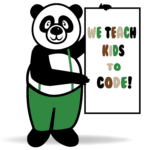 Panda Programmer teaches programming to kids aged 5 and up. Their curriculum is based around the Scratch programming platform developed by MIT for older students, and around the Scratch JR platform for younger students (Grades K through 2).
Address: Everest Tutors & Test Prep in the Kentlands, 504 Main Street, Gaithersburg, MD 20878
---
Coding Classes for Kids in Las Vegas, NV and Surrounding Areas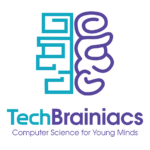 TechBrainiacs teach coding and computer science to kids ages 7 – 18. Their courses include principles of computer science, Scratch Jr., Scratch programming, and Coding with Python.
Address: 2625 S. Rainbow Blvd., Las Vegas, NV 89146
---
Coding Classes for Kids in Madison Heights, Wixom, MI and Surrounding Areas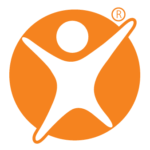 AccelerateKID educates kids K-8 in entrepreneurship and the latest technology including computer programming, robotics, and digital arts. Their programming courses start with Scratch Jr. and go all the way up to Java programming.
Address: 28265 Beck Road, Suite #C17, Wixom, MI 48393
---
Coding Classes for Kids in Lexington, KY and Surrounding Areas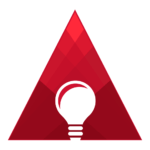 Awesome Inc U offers programming courses for youth, aged 9 – 17. Their semester-long programs are built upon basic skills learned through MIT Scratch, and move to more advanced levels with HTML, CSS, and JavaScript.
Address: 348 E Main St., Lexington, KY
---
Coding Classes for Kids in Cupertino, Milpitas, Sunnyvale, CA and Surrounding Areas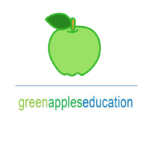 Green Apples Education offers Computer Science courses to students ages 5-18. We have programming enhancement courses for Java programming. Their curriculum includes programming with Scratch, HTML, CSS, JavaScript, and Java.
Address: 10065 E. Estates Dr, Cupertino, CA 95014
---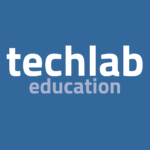 Tech Lab Education offers coding courses for kids 8 and up. They offer courses in Java, Python, Web Development, Raspberry Pi and more.
Address: 12374 Saratoga Sunnyvale Road, Saratoga CA 95070
---
That's it for now, but we will keep updating this list. Bookmark this page and come back soon to see the updated list of coding classes near you.
Before you go……..Remember the saying "Sharing is Caring"? Yes! We encourage you to share this information with anyone who you think will benefit from this list of coding classes for kids.